Dublin is a thriving center of commerce, history, and culture located on Ireland's east coast. Throughout its long history, it has been the center of invasion and resistance and a hub for creativity. Visitors from around the world come to Dublin to experience its charm and its captivating lifestyle.
The city has a certain liveliness characterized by the local banter, also known as "craic." Visitors can experience "craic" firsthand at one of the city's nearly 700 pubs, famous for live music and drinks.
You can learn about the history behind some of Ireland's most renowned beverage exports, Guinness and Jameson, at their museums and distilleries. If drinking isn't your scene, Grafton Street is the perfect district for shopping and music lovers.
Trinity College, St. Stevens Green, and Dublin Castle are must-see stops for history enthusiasts.
If you're looking to visit this dynamic city, here are Dublin's five best boutique hotels.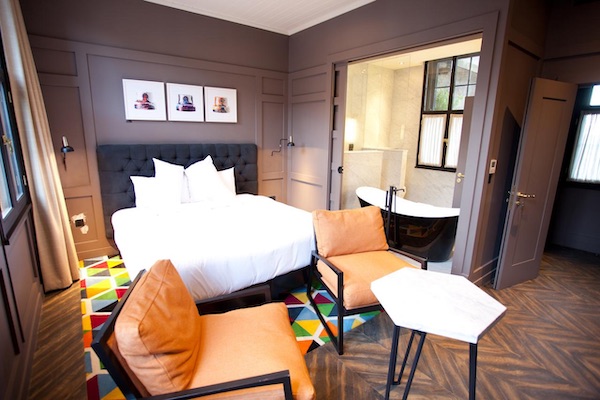 The Dean Dublin
Dublin is a somewhat rambunctious city, and The Dean Dublin embodies the city's lively spirit. This hotel is not the spot if you want a tranquil getaway. However, if you're looking to join in on the exciting life Dublin has to offer, this hotel is perfect.
Even the hotel's rooms and décor incorporate this fun, youthful attitude. Rooms come with turntables and a collection of classic vinyl. While the design is a bit cavernous, splashes of bright color lighten the mood. Upstairs, you'll find an exciting rooftop bar and restaurant that has panoramic city views. DJs and live bands are not rare sightings there, and you can expect a social atmosphere.
Visitors loved the thoughtful amenities, lively atmosphere, and hospitality.
Hotel details
Address: 
33 Harcourt St, Saint Kevin's, Dublin 2, Ireland.
Guest rating:
4.3 out of 5
Price per night:
From $121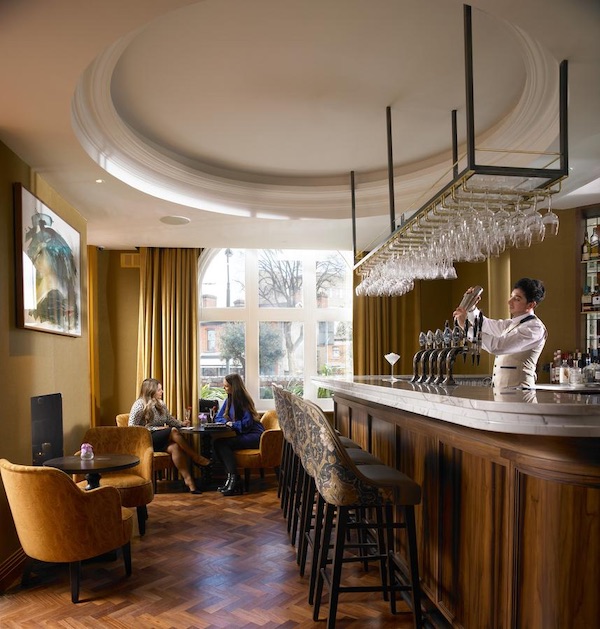 Dylan
The Dylan was one of the first hotels providing guests a luxury boutique hotel experience in Dublin. It continues to foster this type of atmosphere for visitors with its Victorian charm and opulent décor. While it may appear like a bit of a retreat, it is still within walking distance of the city center.
Rooms and common spaces at this hotel are far from stark and minimalistic. Every room has a touch of elegance, whether its velvet details in the bedding or ornate headboards. There are plenty of amenities to entertain guests, including flatscreen TVs with international channels and movies. Downstairs, the Eddison serves delicious food featuring seasonal Irish produce.
Guests enjoyed its outstanding location, comfortable rooms, and overall design.
Hotel details
Address: 
Eastmoreland Place, D2 Dublin, Ireland.
Guest rating:
4.3 out of 5
Price per night:
From $190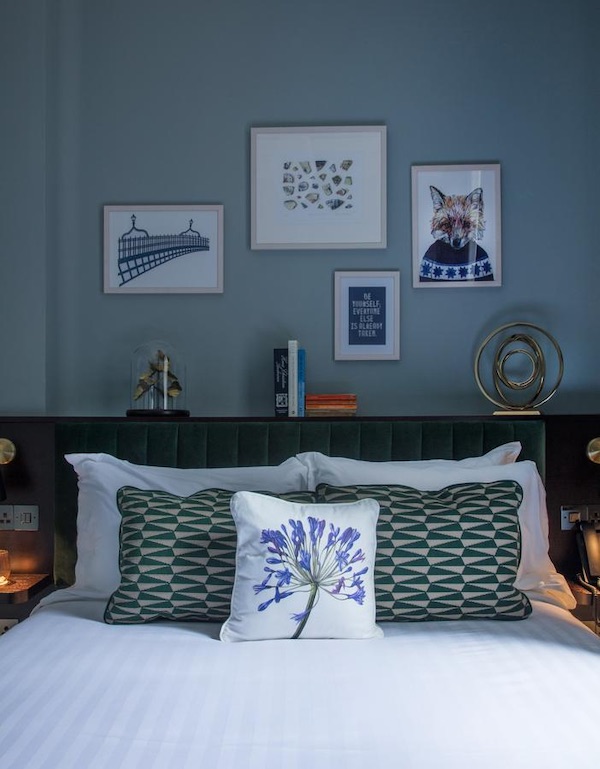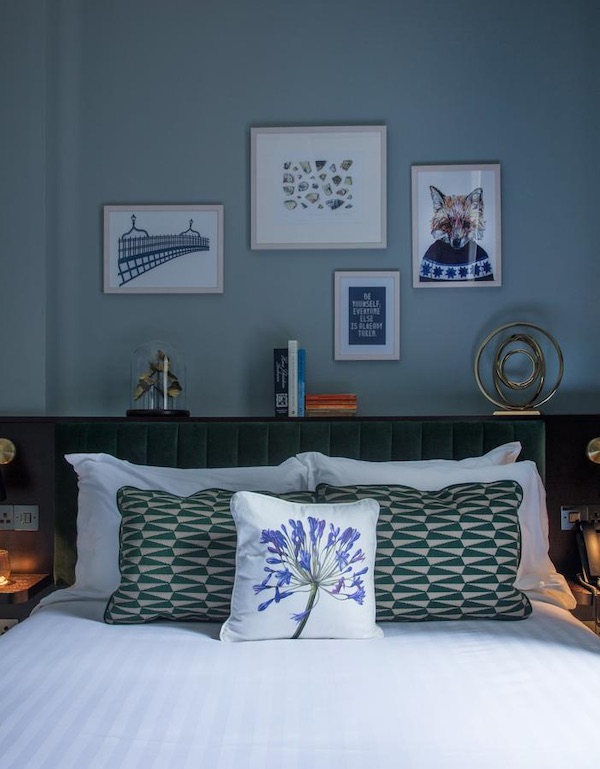 Wilder Townhouse
You can find the Wilder Townhouse Hotel just steps away from the infamous Temple Bar and Grand Canal. The hotel is on a residential street, but that makes it no less centrally located. You can easily reach Grafton Street and Camden Street for endless entertainment.
The dapper décor within this Victorian-era building incorporates parquet floors, rich, velvety chairs, and floral wallpaper that contrasts traditional brick walls. Its 42 rooms, including four suites, pack plenty of personality with unique design details in every space.  The hotel doesn't have an eatery, but it has a Garden Room serving baked goods, mashed avocados, and poached eggs every morning.
Guests highly rated Wilder Townhouse due to its central location, delicious breakfast, and beautiful spaces.
Hotel details
Address: 
Dublin 2 22 Harcourt Terrace, Dublin, Ireland.
Guest rating:
4.6 out of 5
Price per night:
From $140
The Mont
Tucked into the corner of Dublin's central Merrion Square is The Mont. There is no need to go to the city because you're already in the heart of it. Grafton Street and the Powerscourt shopping center are right within your fingertips.
Its 96 rooms with six suites have endless character and plenty of colors, without being loud. The hotel's grounds are whimsical, with light and airy glass letting in plenty of natural light. You can find greenery everywhere, adding a fresh touch to the otherwise busy city landscape. There is a well-equipped gym on site. On the first floor, there's a tasty Italian restaurant and breakfast buffet serving hungry guests.
Highlights include its excellent site, mid-century mod-style, and delicious eateries.
Hotel details
Address: 
Merrion Square, D2 Dublin, Ireland.
Guest rating:
4.6 out of 5
Price per night:
From $150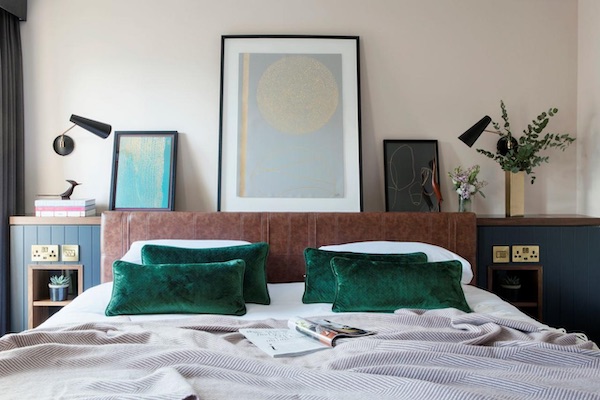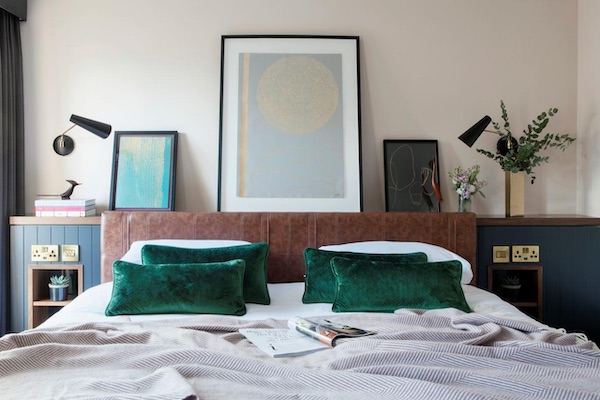 The Alex
You can find The Alex nestled just around the corner from Marrion Square, right in the heart of the Georgian district. Oscar Wilde and W.B. Yeats once resided in this part of town. If you're looking to do some shopping, Grafton Street is comfortably within walking distance.
The hotel's lounge areas and rooms have a playful, fresh, and contemporary design with vintage touches. Rooms have floodlighting, and 1920s touches mixed with mid-century furnishings. For those who love a great workout, the hotel boasts a state-of-the-art gym with plenty of equipment. If you're looking for a bite to eat, the Carriage offers fresh and healthy fare for its guests.
Visitors raved about The Alex's room sizes, whimsical design, and central location.
Hotel details
Address: 
41-47 Fenian Street, D2 Dublin, Ireland.
Guest rating:
4.5 out of 5
Price per night:
From $160
About our boutique hotel recommendations in Dublin
We are a travel research company. We help you discover the best boutique hotels in Dublin by researching the internet for you. It's not just our opinion, it's the opinion of many travelers who have been there before you. We make it easy for you to find out about cool design hotels and unique design hotels in the city. Some of them might be so romantic you might not want to leave your room.
Please note, we only list hotels that have an aggregated guest review rating of at least 4.0 out of 5. We aggregate all reviews from different booking sites and other unbiased review websites. Hence, you can be certain all hotels listed above offer you a great stay in Dublin.
Best price guarantee
We partner with Booking.com and Hotels.com to provide you with the lowest price guarantee on your stay in Dublin! Both those websites offer price matching. That ensures that you are paying the lowest price available online. If you find a cheaper offer on another website for the same cool hotel in Dublin at least 24 hours before check-in, contact them to claim a refund of the difference!
Top 5 boutique hotels in Dublin
Before you go, let's summarize this guide. Based on thousands of guest reviews and tips from travel experts, these are the best boutique hotels in Dublin:
More Dublin tips
If you like our guide above, you should also check out our other articles about Dublin: