Melbourne is located in the southeastern portion of Australia, and it is one of the best cities you can visit in this country. The city is truly so fantastic for many reasons, but one thing that attracts so many travelers here each year is the chance to explore the remarkably stunning nature here. The Dandenong Ranges is a mountain range just outside of Melbourne, and it is seriously the jungle escape of your dreams. If you love to adventure in the great outdoors, you will undoubtedly want to hike and experience what nature and wildlife lie within this national park.
If you appreciate wine, the Yarra Valley Vineyard is found in Melbourne. You can tour the winery and receive tastings of their delicious wine. The National Gallery of Victoria is another must-see in Melbourne, which has impressively been around since the 1860s.
Any lover of art will enjoy the installments and exhibits here immensely. On top of all these amazing activities, you can count on Melbourne for extraordinary restaurants consisting of numerous styles of cuisine.
If you need affordable and wonderful accommodation for your stay in Melbourne, consider opting for a hostel. Let's go over a few of the best hostels you will come across in Melbourne.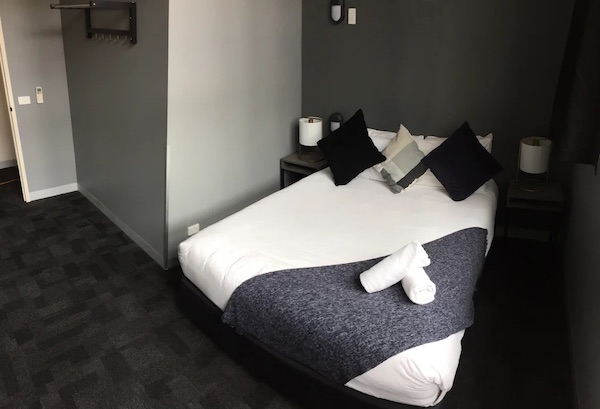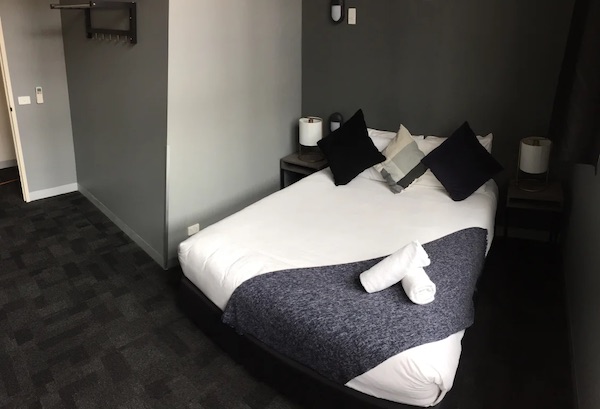 United Backpackers Hostel
The first hostel in our guide is the United Backpackers Hostel. Transportation to and from this hostel is easily accessible due to being just across the street from Flinders Street Station.
Inside the hostel, you will be greeted by its trendy look and friendly staff. Free breakfast and bed linens are both provided to each and every guest. On a more relaxed night, there is a large theater room that is packed with bean bags, and there is a pool table in the common area.
You can expect clean and spacious rooms at United Backpackers Hostel, and each room has security lockers for extra safety. With the shared rooms, there is a female-only or mixed option guests can opt for, and each one has its own bathroom. If you want something more quiet, private rooms are of course available, too.
Hostel details
Address:
6 Degraves Street, Melbourne, Australia.
Guest rating:
4.4 out of 5.
Price per night:
from $22.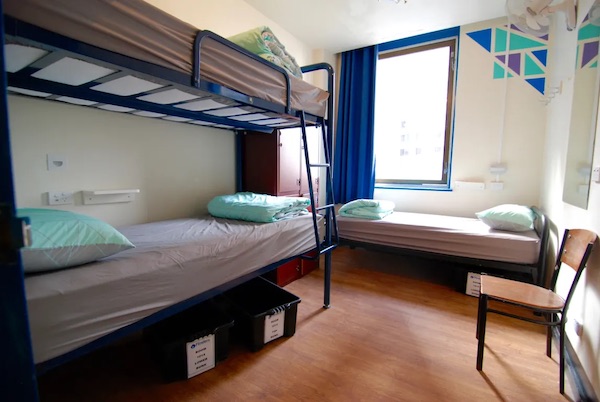 Flinders Backpackers
Flinders Backpackers is a hostel that is ideal for travelers due to its proximity to Flinders Street Station and to the main portion of Melbourne CBD. The hostel offers all of their guests a free all-you-can-eat breakfast, so you can fuel up before some adventures through Melbourne. There is a TV room, pool tables, and a kitchen area for visitors to take advantage of, too.
You are welcome to make your choice between a mixed bedroom, female-only bedroom, or private room at Flinders Backpackers. The rooms are complete with fresh bed linens, reading lights, and security lockers. You can be sure to count on having ample and clean space in your respective room here, as well.
Hostel details
Address:
35 Elizabeth Street, Melbourne, Australia.
Guest rating:
4.3 out of 5.
Price per night:
from $18.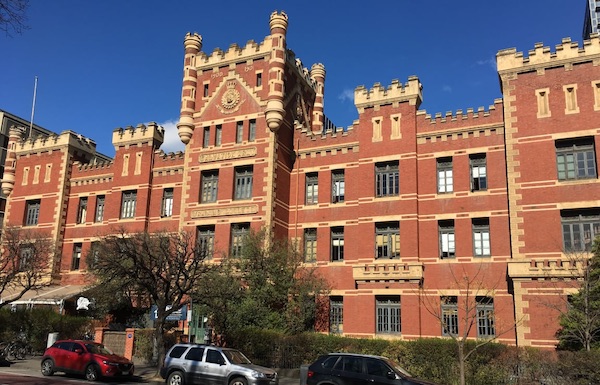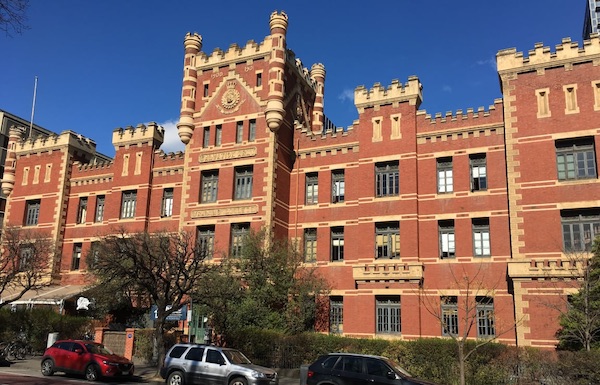 The Mansion Melbourne
The Mansion Melbourne is the next hostel, and a great aspect about this spot is the fact that they make very environmentally friendly choices in their operations. Guests are able to enjoy a café, bar, and plenty of lounges and common room space. You do not have to worry about bringing linens or a sleeping bag here, as The Mansion Melbourne kindly provides them for guests.
The rooms at The Mansion have been renovated recently, so you can enjoy extra comfortable beds, reading light, and locker underneath. The beds have a privacy curtain attached that allows you some extra solitude while you wind down at night. The quality air conditioning units and fans are excellent for those hot Australian summer days.
Hostel details
Address:
66-90 Victoria Parade, Melbourne, Australia.
Guest rating:
4.6 out of 5.
Price per night:
from $23.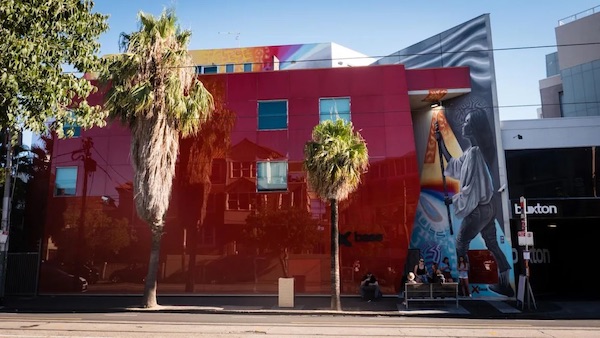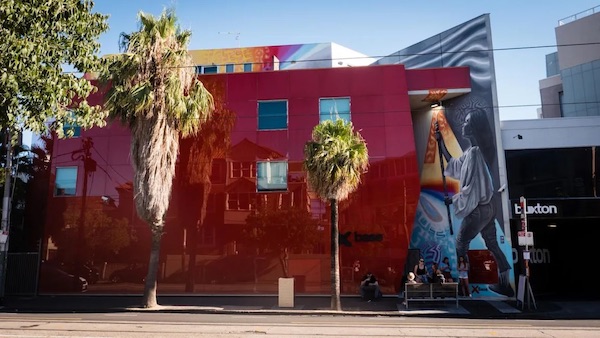 Base Backpackers St Kilda
Base Backpackers St Kilda might be an ideal choice for you if you are looking for a location very close to the beach and with a welcoming atmosphere. The hostel offers a wide range of rooms, from single rooms to family-sized rooms, so this may come in handy if you are traveling with a group. There is a common room available with board games and there is also a bar within the hostel!
Base Backpackers St Kilda is able to provide linens for guests staying with them, and every room, whether private or shared, has its own bathroom within it. You can securely lock your valuables away in your designated locker in your room, as well.
Hostel details
Address:
17 Carlisle Street, St Kilda, Melbourne, Australia.
Guest rating:
4.3 out of 5.
Price per night:
from $16.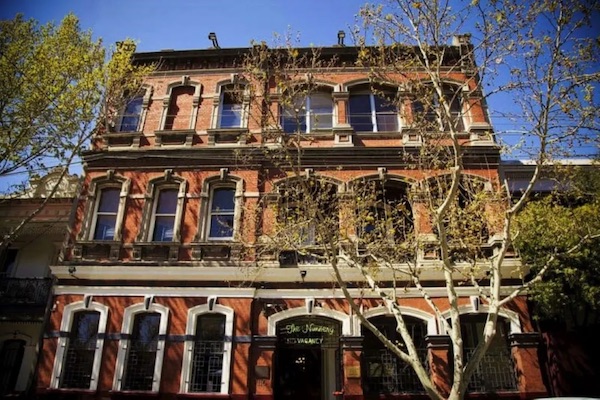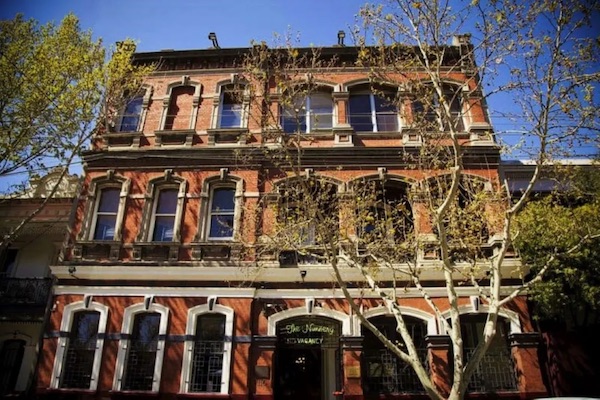 The Nunnery
Our final hostel on our Melbourne guide is The Nunnery, and this is a very unique place due to the fact that it was built in the 1800s and was operated as a nunnery for 60 years! Due to the aged and modern fusion of this hostel, there is a special charm that comes with it. You can find it in the bustling region of Fitzroy. If you want to see Melbourne via bicycle, The Nunnery can lend you one during your stay, too.
You have the choice between mixed, female-only, or private rooms that all come with storage lockers at The Nunnery. Bed linens and towels are provided to guests, and the staff is kind enough to make a hearty breakfast every day for the travelers residing here.
Hostel details
Address:
116 Nicholson Street, Fitzroy, Melbourne, Australia.
Guest rating:
4.3 out of 5.
Price per night:
from $16.
This concludes our 5 best hostels guide in Melbourne. This city is a phenomenal time, it is no wonder that it captures so many travelers' hearts.
About our Melbourne hostel recommendations
Are you a solo traveler looking for a private room? Or a backpacker traveling around in a group wanting to stay in a cheap and cozy dorm? Above you will find the best hostels in Melbourne for all your needs.
Please note, we only list hostels on our website that have an aggregated guest review rating of at least 4.0 out of 5. We aggregate all reviews from different booking sites and other unbiased review websites. Hence, you can be certain all hostels listed above offer an excellent value-for-money stay in Melbourne.
Best price guarantee
For our hostel recommendations, we work together with Hostelworld and Booking. These partnerships don't have any influence on the recommendations we make or on the order in which our recommended hostels are listed.
The reason why we have chosen to partner with these companies is that they're trustworthy, offer excellent service and they both apply the best price guarantee. This means you can claim a refund for the difference if you find your reservation cheaper on another website.
It has to be for the same property, accommodation type, dates, cancellation policy and conditions, otherwise, you can't claim the refund for the difference. If you book through Booking.com then all you need to do is contact them at least 24 hours before your check-in date. If you book through Hostelworld you must claim the refund within 24 hours after you made the booking.
Top 5 hostels in Melbourne
To summarize again, based on thousands of guest reviews, these are the best hostels in Melbourne:
Why you should be careful when booking the cheapest hostel available
The cheapest hostels available are typically not in a great location. If you want to go sightseeing or go for a night out in central Melbourne, you probably end up having to pay for public transport or a taxi to get there.
So, your stay could end up being more expensive compared to a stay in a central location. For first-time travelers, we recommend staying central anyway, but also for frequent visitors, it's probably worth it to pay a bit more to stay in a central location.
Another reason why you shouldn't stay at the cheapest hostel is that the people staying at the cheapest hostels are often not the people that can afford to travel like you.
Because a very cheap hostel is often cheaper than renting a flat, these places tend to attract migrant workers or local misfits. That's probably not the crowd you want to hang out with, especially if you're a solo traveler looking for friends.
The third reason why you should avoid the cheapest hostels is safety. Some of the cheapest hostels don't check IDs, don't ask for signatures, or only accept cash at check-in. The hostel won't know who is actually staying there.
Lastly, the service at these hostels isn't great. For instance, if you choose to store your luggage, your bags will be unattended in a public space. It won't be recorded anywhere or tagged and stored in a locked room.
So, it's probably worth it to spend a bit more on your hostel stay in Melbourne.
And finally, a tip: always read the latest reviews of the hostel! All places have good and bad reviews, but the most recent reviews matter the most.
More Melbourne tips
Get to know the city even better and check out our other articles about Melbourne:
Best cheap hotels in Melbourne
Best boutique hotels in Melbourne
Best luxury hotels in Melbourne