As the capital of Portugal, you may find yourself in Lisbon at some point in your world travels. Lisbon is also Portugal's most populous city, so there are constantly things going on and people milling about.
This makes Lisbon a fantastic place to visit, whether it be for business, pleasure, or a mixture of both. There is so much culture packed into its streets that Lisbon lands on many peoples' shortlist when it comes to international travel.
There are tons of reasons why tourist find their way to Lisbon. The food, nightlife, history, and unique culture are all selling points of the city.
In order to make the most of your trip, you need to stay in the right area. This allows you to prioritize what you want to do and see while in town. Here are five of the best areas to stay in Lisbon!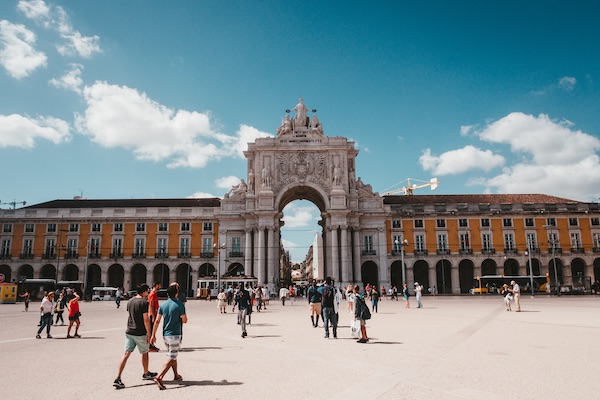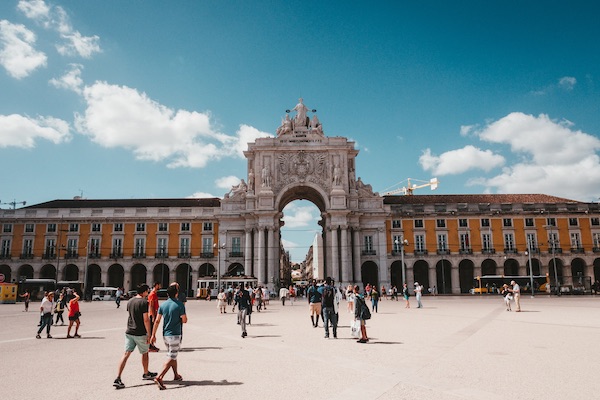 Baixa
To kick off the list, we are going to start with one of the two most well-known spots in all of Lisbon. Right in the heart of the city center, Baixa is often times the first stop for many tourists entering the city. So, if this is your first time in town, this may be the spot to settle down. However, it will feel touristy, so venturing out once you are comfortable is key.
Because there is a high density of visitors, a lot of the staples are here. There are incredible restaurants, bars, museums, and public parks for you to enjoy. A well-known hotspot is the MUDE Fashion and Design Museum. Another one is the Lisbon Story Centre where you can learn about the city's history.
Right in the middle is Rossio Square. It is really hard to miss. If you plan on staying in Baixa for much of your stay, just about everything will be within walking distance. If not, this is where you can hop on a train and go explore.
Best place to stay in Baixa
Corpo Santo Historical Hotel. Address: Largo do Corpo Santo 25, 1200-129 Lisboa, Portugal.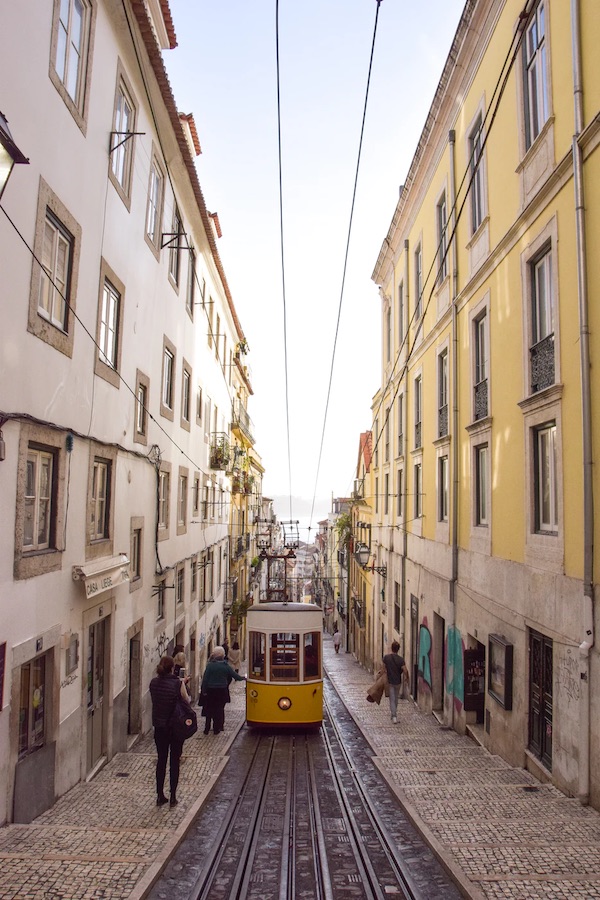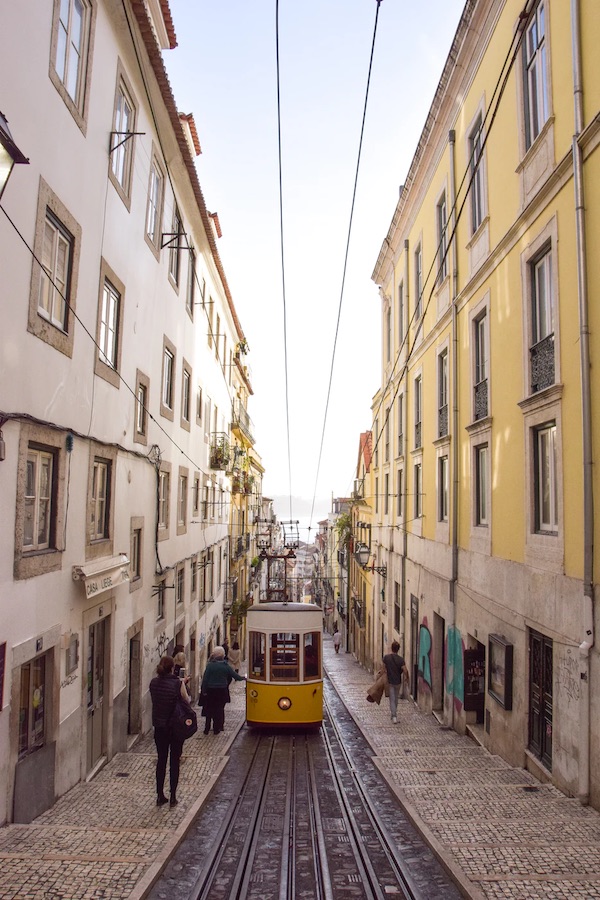 Chiado
The second-most-popular neighborhood in Lisbon is Chiado. Often times, people will group this one with Baixa, but they are separate and bring different things to the table.
Similarly, to Baixa, this is a pretty touristy area, but there are spots that are quieter than others. This is also the neighborhood to reside if learning about Portugal's history.
Some focal points include the National Museum of Contemporary Art, the Archaeological Museum, Largo de Camoes, and so many others. Between all of the independent art galleries and state-sponsored museums, you will gain a really good idea of Lisbon's history.
No matter where you decide to stay, at least stopping by Chiado is worthwhile. You will see history, art, enjoy excellent cuisine, and so much more. This is where the heart of Portuguese culture lies. The best way to get to know a city is by immersing yourself in it. The attractions that cost a lot of money and time can be great, but Lisbon's true identity lives in the streets and with the people.
Best place to stay in Chiado
Teatro Boutique B&B Chiado. Address: R. Trindade 36, 1200-468 Lisboa, Portugal.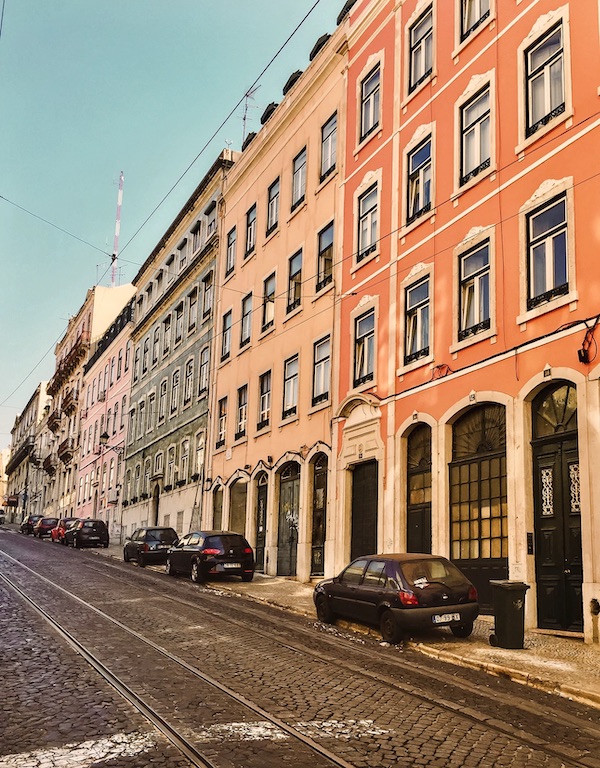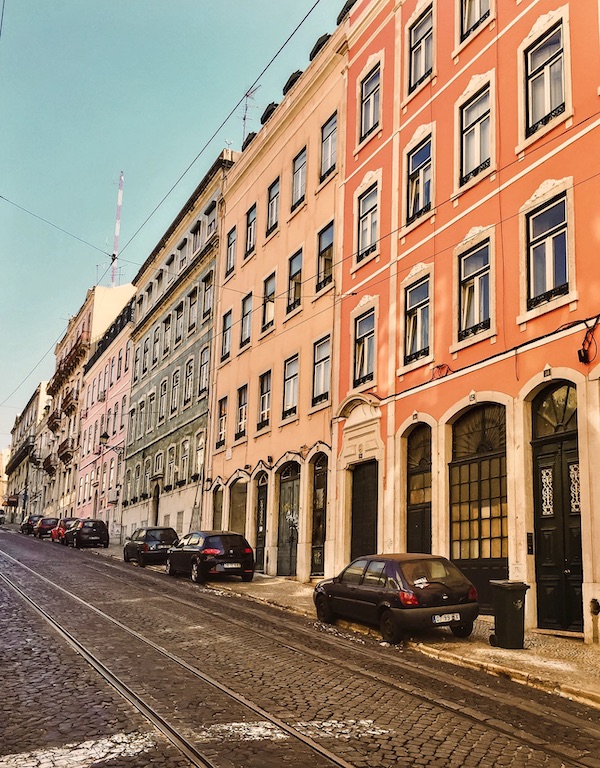 Principe Real
The home to Lisbon's LGBTQ and hipster communities is Principe Real. This is an awesome place to relax and take in the local culture. Although there aren't many historic focal points here, Principe Real is a neighborhood to chill out, eat some delicious food, and do some shopping.
The streets are lined with cafes, boutiques, shops, and restaurants. You can spend an entire day eating, shopping, and simply strolling through the neighborhood, enjoying the weather and the vibe.
If one of your goals when traveling to a new place is to just take it all in, this is the place to do it. So much time can be spent perusing the streets and taking it all in. This is a great perk because you can spend as much or as little money as you want to.
Principe Real butts up against Bairro Alto, so having quick access to great nightlife is a plus. It is super easy to have a relaxing day and turn up at night if you so choose.
Best place to stay in Principe Real
Bed & Breakfast Casa do Principe. Address: Nº23, 1 st floor, Praça do Príncipe Real, 1250-184 Lisboa, Portugal.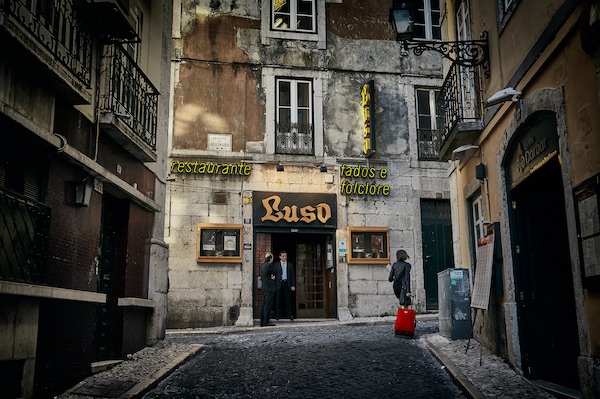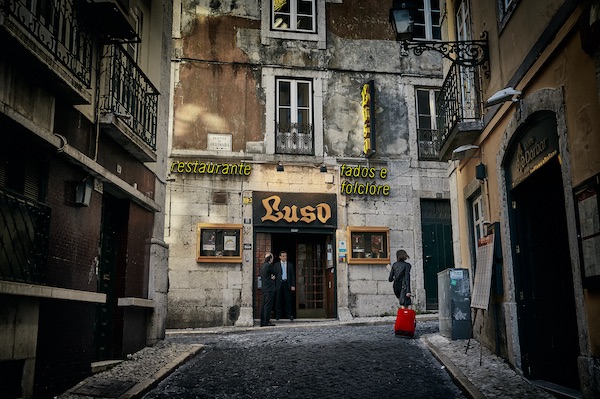 Bairro Alto
If partying and having a good time with friends is at the top of your Lisbon bucket list, Bairro Alto is an excellent place to stay. Although it seems rather normal during the day, once the sun goes down, the area comes alive. The streets are lined with bars and nightclubs.
The most popular way to enjoy Bairro Alto's night scene is by simply exploring the streets, especially on the weekend. The bars open up and the first floors flood into the streets. This creates a super fun, unique atmosphere.
Although there are a couple of quiet areas in Bairro Alto, that isn't the reason people come here. They are here to have fun. Even if you choose to stay in another neighborhood, visiting Bairro Alto to have a good time for an evening or two is a great plan.
Best place to stay in Bairro Alto
Bairro Alto Hotel. Address: Praça Luis De Camões 2, Misericordia, 1200-243 Lisbon, Portugal.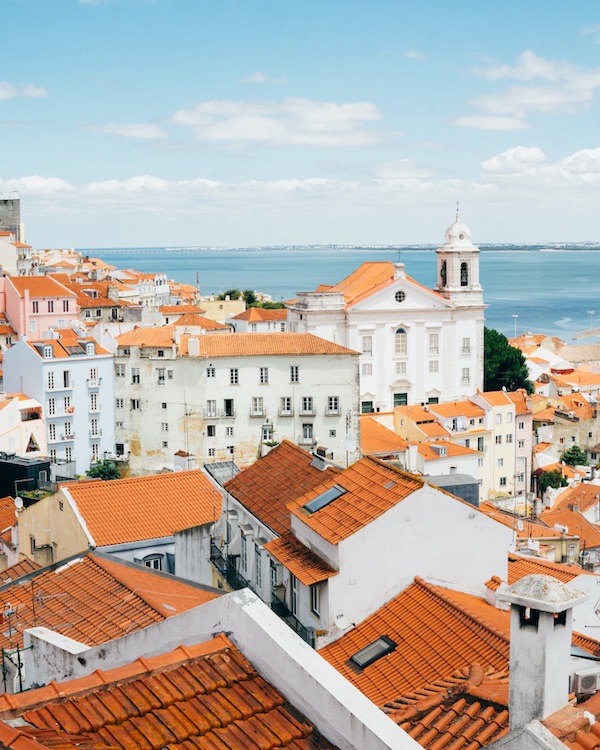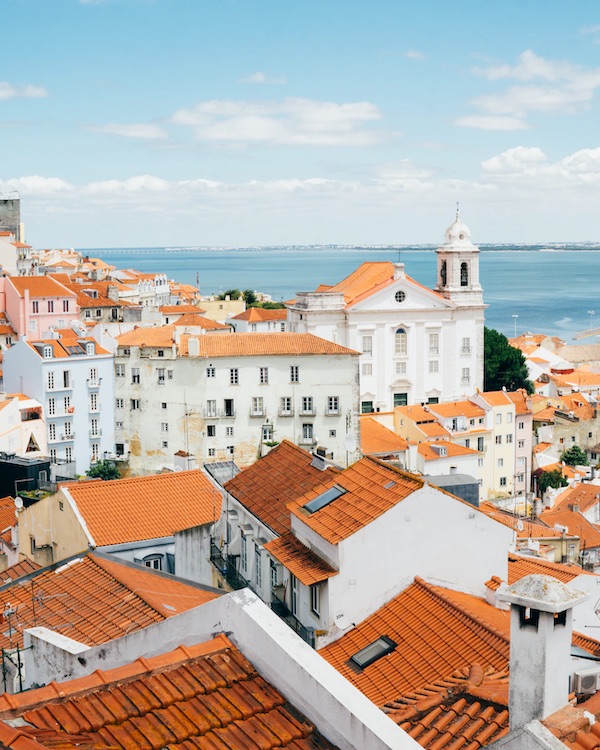 Alfama
Finally, there is Alfama. This is one of Lisbon's oldest areas, so history is very present. The best and forefront historic point is the cathedral that is over 900 years old. The cathedral alone shows just how historic this area is.
You also get this feeling the moment you step foot in Alfama. The cobblestone streets and house-lined roads give the area a unique, old-fashion charm. This feeling also comes because there aren't many tourists that find themselves in this area. Therefore, you will gain a much more authentic experience.
In the summer, there are more tourists that come to Alfama to engage in the nightlife. There are lots of food vendors, shopping opportunities, and live music venues set up here. This is yet another great perk of staying in Alfama.
This is one of the few areas where you can get a quiet, local experience and also engage in a touristy social climate at the same time.
Best place to stay in Alfama
Memmo Alfama Hotel. Address: Tv. Merceeiras 27, 1100-348 Lisboa, Portugal.

Where travel critics stay in Lisbon
Want to know where travel critics from publishers like The New York Times, Frommer's, Fodor's and Lonely Planet stay in Lisbon? Check out our overview of all recommended hotels, hostels and B&Bs in Lisbon.
Budget
The Independente Hostel & Suites.
"After the success of the Independente Hostel & Suites — a stylish boutique hostel and hip bar — the same group has transformed the neighboring townhouse into the Independente Suites & Terrace. The 18 suites are decorated with vintage finds, while the rooftop restaurant offers unusual, inventive neo-Portuguese and global cuisine." — New York Times.
Address: Rua De São Pedro De Alcântara 81, Misericordia, 1250-238 Lisbon, Portugal.
Mid-range
Santiago de Alfama Boutique Hotel.
"In 2015, Dutch hospitality dreamer Heleen Uitenbroek turned a ruined 15th-century palace into Lisbon's latest luxury sleeps at this 19-room bastion of style. Airy and awash in light pinewoods and contemporary art, her exquisite attention to detail is everywhere." — Lonely Planet.
Address: Rua de Santiago 10 a 14, 1100-494 Lisbon, Portugal.
Luxury
"The 109 rooms are all individually decorated in keeping with the building's heritage, with themes ranging from rococo to Art Deco. The palace is located among the embassies and mansions of the upscale Lapa district on a hillside with broad views across the city and the River Tagus." — Frommer's.
Address: Rua do Pau de Bandeira 4, 1249-021 Lisbon, Portugal.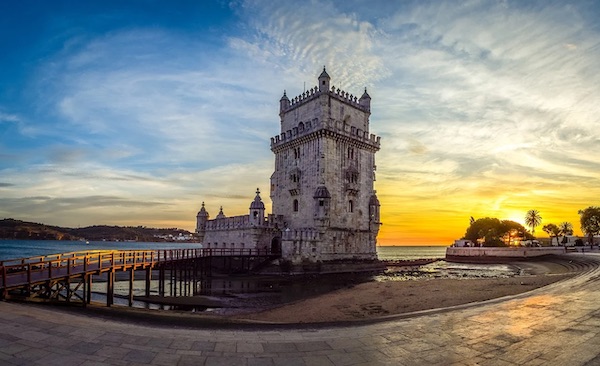 FAQ: Lisbon hotel tips
Looking for the best budget, boutique, or luxury hotel in Lisbon? Or maybe you're a backpacker looking for an excellent hostel? Want to know which Lisbon hotel serves a great breakfast? Here are the answers to all those and other questions about where to stay in Lisbon.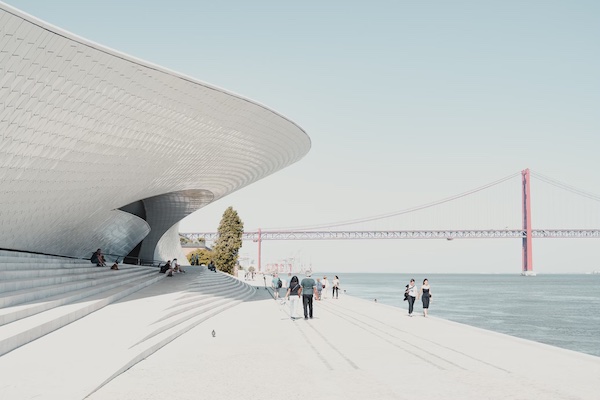 Best time to visit Lisbon
The best time to visit Lisbon is during the spring and early summer months, from April to June. During these months, the weather is simply divine – mild temperatures, abundant sunshine, and minimal rainfall set the stage for a picture-perfect vacation.
With temperatures hovering between 60-75 degrees Fahrenheit (15-24 degrees Celsius), you can comfortably explore the city's iconic sights, such as the Belém Tower, Jerónimos Monastery, and Alfama district, without breaking a sweat.
Early summer is also when the city comes alive with a range of exciting events and festivals. In May, you can immerse yourself in the lively atmosphere of the IndieLisboa International Independent Film Festival, which showcases the works of emerging filmmakers from around the world.
Or, if music is your passion, don't miss the chance to attend the Rock in Rio Lisboa festival in June, where you can rock out to some of the biggest names in the music industry.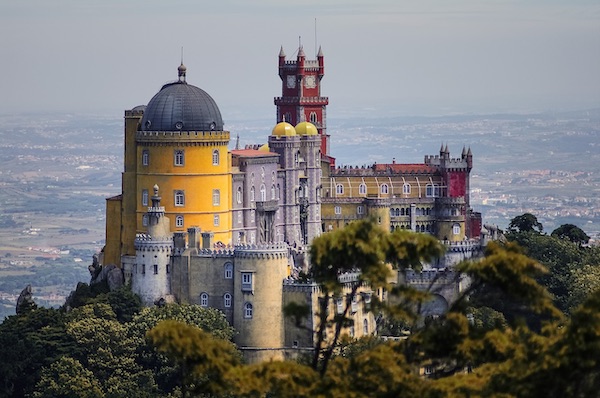 Best things to do in Lisbon
There are a lot of things to do in Lisbon and surrounding areas, including day trips, attractions, museums, sightseeing tours and many other activities. Here's our list of 3 things you should definitely do when you're in Lisbon:
2-Hour Lisbon Sunset and Wine Sailing Tour
Board a sailboat at the harbor and relax while you take in the city views from a unique perspective. See Belém Tower, the neoclassical Ajuda National Palace, Ponte 25 de Abril (25th of April Bridge) and more. Price: $43. More info.
Sintra: Pena Palace and Park Skip-the-Ticket-Line Entrance
Marvel at Pena Palace, one of the most magnificent and recognizable tourist attractions of Portugal. The palace exemplifies the 19th century Romanticism style of architecture and stands atop a rocky peak, which is the second-highest point in Sintra Hills. Price: $17. More info.
Lisbon: 2-Hour Sunset Cruise on the Tagus River with Drinks
Watch the sunset over one of Europe's most beautiful cities on a 2-hour cruise off the coast of Lisbon. Admire landmark monuments from the water, such as the 25 de Abril Bridge and the white dome of the Basilica da Estrela. Price: $35. More info.
Deciding where to stay in Lisbon
As a closing note, let's summarize this travel guide. We covered the best areas of Lisbon so you can decide which part of town you want to stay in.
Top 5 areas to stay in Lisbon
Baixa
Chiado
Bairro Alto
Principe Real
Alfama
As you have seen in this article, there are a lot of things to explore, and deciding where to stay in Lisbon is important. Whether you stay in Baixa, Chiado, Bairro Alto, Principe Real or Alfama, all those neighborhoods are in good locations.
The atmosphere of the area, whether you travel for leisure or business, whether you travel with your family or friends, and proximity to the attractions you prefer to visit should probably be the deciding factors. Whatever your preference is, you'll have a great time in Lisbon.
Check out our other guides about the best places to stay in Lisbon: