Portugal is a country with a distinct identity that is begging to be explored by travelers who want to experience it all. If you are thinking of visiting Portugal for the first time, there is one city that should be your first stop: Lisbon.
Lisbon is the capital city and is home to nearly three million people in the greater metropolitan area. With a rich culture, beautiful architecture, and amazing food, this is a true travelers' paradise.
Although a bit disconnected from the rest of Europe due to geography, it is a must-see European city. However, this area of the world is a bit pricey to visit. So, it is a good idea to cut down on certain aspects to clear up the budget for other things. If you can find a budget hotel, you can have a ton of fun doing other things.
Here are the three best cheap hotels in Lisbon!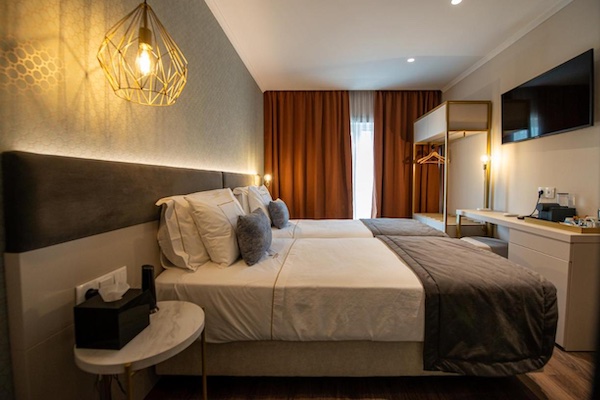 Duplo Charme Boutique Hotel
The Duplo Charme Boutique Hotel is located in the Arroios district, which is home to some great architecture, restaurants, and more. This is a great spot to be in simply because of the great hotspots that are within walking distance. Alongside the cafes and restaurants, there is St. George's Castle, Torel Garden, and a lot more within a mile of your room. This is a huge perk because you can engage in some awesome activities without too much effort. Plus, there is a metro station about a quarter of a mile from your hotel, so you can connect with the rest of Lisbon with ease.
The hotel is modern and very inviting. The design keeps it simple and clean, so there are no over-the-top luxury or super special attributes. However, this should be okay, because you would book a room here to save money, not for the add-ons.
There are very standard rooms here, and there are not even options for suites. The biggest room available is the deluxe room. This will hold up to three people and has a little more space than the others.
Hotel details
Address: 
Rua José Estêvão 20, Arroios, 1150-200 Lisbon, Portugal.
Guest rating:
4.3 out of 5
Price per night:
From $55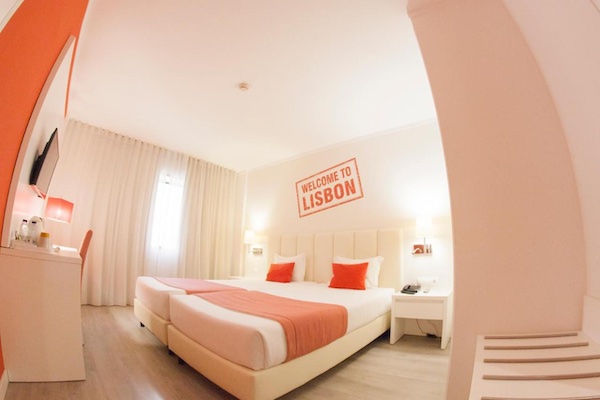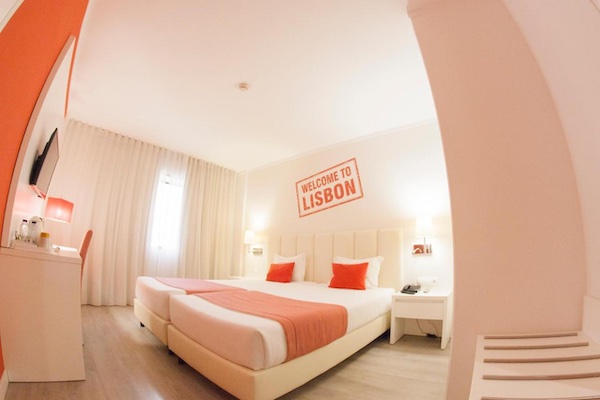 Masa Hotel Almirante
Next up is the Masa Hotel Almirante. This is a steady hotel that really packs a punch when it comes to value and saving money. The rooms and lobbies are very basic, so a lot of those additional expenses are gone.
Outfitted with a breakfast buffet and free internet, there are a few amenities worth mentioning. However, the real value in the Masa Hotel Almirante is in the price and not those features. The rooms are just about as basic as they get. The only real upgrade option you have is to grab a double room with a balcony. Although the balcony is definitely not necessary to have, it is a nice touch, especially when the rooms are small.
The physical location is a good reason to stay at the Masa Hotel Almirante along with the price. Although the ocean is about 12 miles away from the hotel, taking a taxi to this location is a great way to spend a day. Some of the closer attractions include the Torel Garden, Dolce Vita Monumental, Rossio Square, and more.
When it comes to getting a good value based on location and price, the Masa Hotel Almirante does a great job of being that option for you.
Hotel details
Address: 
Av. Almirante Reis 68, Arroios, 1150-020 Lisbon, Portugal.
Guest rating:
4.2 out of 5
Price per night:
From $55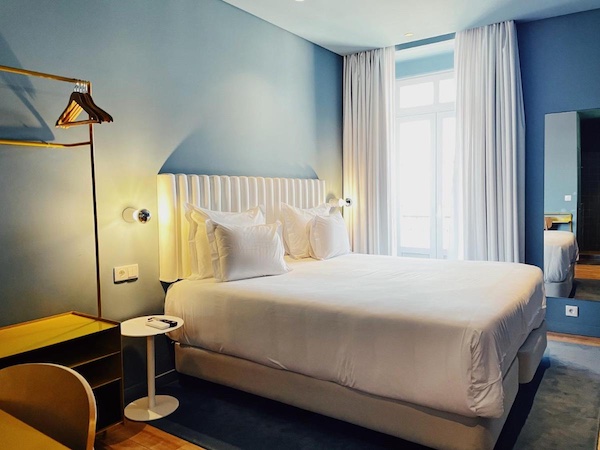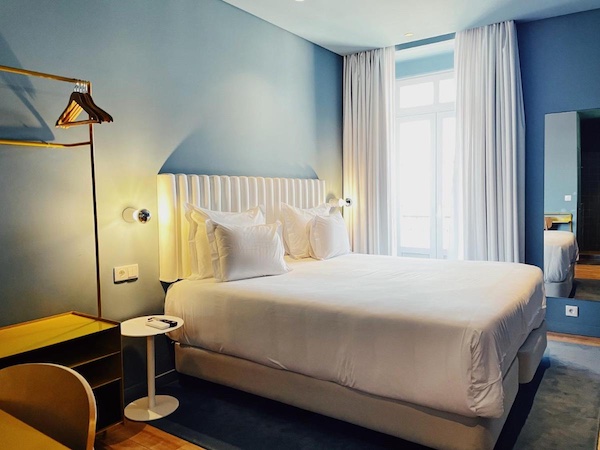 Esqina Cosmopolitan Lodge
We finish our list of the best budget options with the Esqina Cosmopolitan Lodge. Whenever Cosmopolitan is in the name, there is a certain amount of color and vibrance required. This is still the case with this location in Lisbon. Right from the start, you get a distinct personality without it being too much.
This is also a hotel that sits on the Rio Tejo. So, with a water element right there, the sites are nice and the vibes are good. Rossio Square, St. George's Castle, and the Santa Justa Elevator area are all within a quarter-mile from your room, which is awesome.
When it comes to upgrades, the best option available is a room with a city view. Being able to view the city from a budget location is not something that happens often. So, if you can afford that slight upgrade, it is well worth it. Other than that, the rooms are pretty basic. This is not a bad thing, but do not expect suites or anything of that nature.
To sum up, the Esqina Cosmopolitan Lodge has a pretty good location, great views, and is an overall solid cheap hotel option.
Hotel details
Address: 
Rua da Madalena 195, Santa Maria Maior, 1100-319 Lisbon, Portugal.
Guest rating:
4.5 out of 5
Price per night:
From $75
About our budget hotel recommendations in Lisbon
We are a travel research company. Our team helps you discover the best cheap hotels in Lisbon by researching the internet for you. We have also visited some of these places. Hence, it's not just our opinion, it's the opinion of thousands of travelers who have been there before you. We make it easy for you to find out about the best budget hotels in the city.
Please note, we only list hotels that have an aggregated guest review rating of at least 4.0 out of 5. We aggregate all reviews from different booking sites and other unbiased review websites. Any hotel listed here should have a price of $75 or less per night. Hence, you can be certain all hotels listed above offer you a great and affordable stay in Lisbon.
Lowest price guarantee
We partner with Booking.com and Hotels.com. Both booking websites offer the lowest price guarantee, so you can be certain you will always get the best deal for the hotels above. If you have seen a better price elsewhere, all you need to do is contact the booking website and they will refund you the difference immediately. You can price match right up until the day before check-in.
We also recommend you read our guide about how to save money on hotel bookings. It's a list of tips about when you should book a hotel, what tools you can use, and other things you can do to find your preferred hotel at an affordable price.
Top 3 budget hotels in Lisbon
Let's summarize this affordable travel guide. Based on thousands of guest reviews, these are the best budget hotels in Lisbon:
More Lisbon guides
Get to know the city even better by reading our other articles about Lisbon:
Best boutique hotels in Lisbon