The largest island in Spain, Mallorca, also known as Majorca, is a beautiful place that sits along the Mediterranean Sea. It boasts a cerulean shade of water, which when it meets the golden white sand against the sparkling sun, creates the most breathtaking piece of heaven on earth.
If your mouth is watering just by these words, imagine how much more beautiful the island must be in real life. From a vibrant nightlife that brings out creative ideas of fun to a serene environment that brings you peace, Mallorca pretty much has it all. But when you're out there trying to live your best life, sometimes your wallet can really put a strain on your attempts.
After all, planning a vacation anywhere, let alone on an island in Spain, can be pretty expensive. But if you are saving a little and want to spend the most on exploration, one thing you can do is spend less on hotels. And what better way to do that than checking out these 3 best cheap hotels on the island?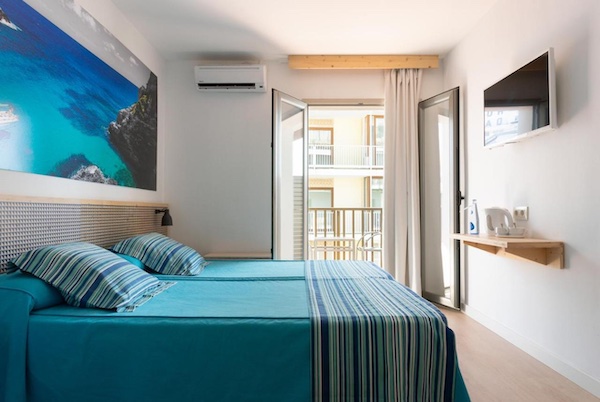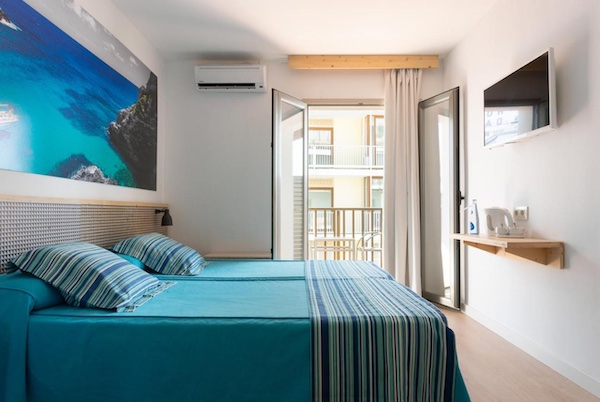 Hotel Eolo
Imagine lounging out on the deck where the cool sea breeze slowly makes its way to you. You're sipping on a few cold margaritas and thanking the stars for the peaceful time you're having. If this is what you've been imagining about your vacation to Mallorca, then all you need to do to make it true is visit Hotel Eolo, where you get the most authentic Majorca experience at the lowest of prices. Hotel Eolo is located in the midst of the Puerto de Pollenca, and is one of the most popular cheap hotels in the area. It stands only a few meters from the beach, making it easier for travelers to access the cool waves of the Mediterranean sea.
At Hotel Eolo, you're getting more than your fair share of fun; from excellent amenities that would make even royalty jealous to a luxurious stay, Hotel Eolo is truly the way for anyone who wants a regal experience at a low price. And what makes Hotel Eolo shine more than its comfortably priced suites is its dedication to provide its customers with the best service they can. So head over to Hotel Eolo, make yourself at home and enjoy delicious meals from their traditional trattoria.
Hotel details
Address:
Ingeniero Gabriel Roca, 2, 07470 Port de Pollensa, Spain.
Guest rating:
4.4 out of 5
Price per night:
From $80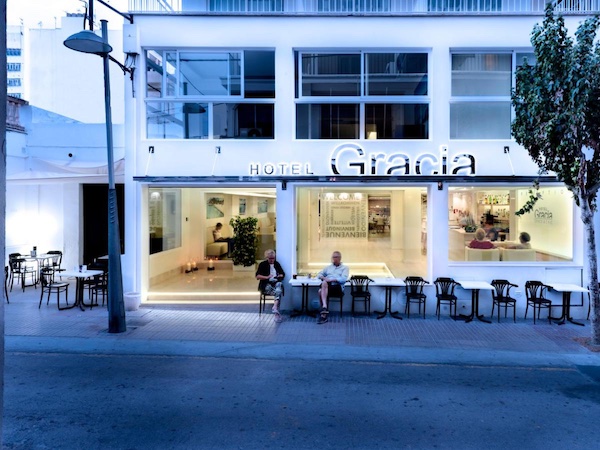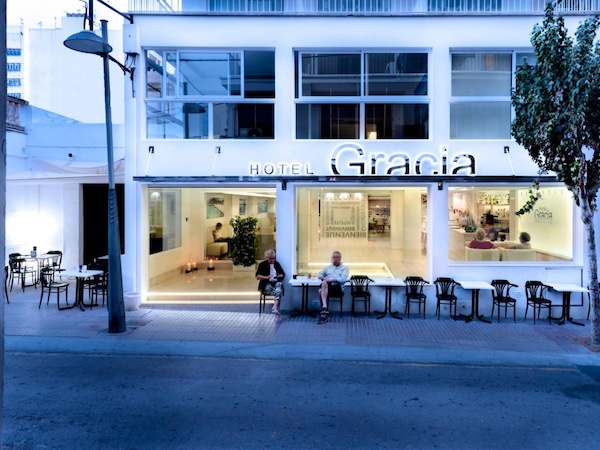 Hotel Gracia
Yet another amazing hotel that promises you the exquisiteness of Mallorca, Hotel Gracia is a way to achieve unforgettable unhappiness. You might be wondering how this contemporary-styled, luxurious hotel is holding up to its popularity; but once you check out its lush amenities and the low cost they come in, you'll be glad to have all your questions answered. It is situated near Mallorca's S'Arenal resort and offers the perfect proximity to the beach. For families looking for a kid-friendly vacation, couples hoping to reignite lost flames, and friends looking to party all day and night, the Hotel Gracia has literally everything imaginable to offer.
It boasts a family-friendly TV lounge with comfortable sofas; and when you're in the mood for some 'me time', you can head over to Hotel Gracia's bar and drink to your heart's content. If you're there in the summer, you can simply take a refreshing dip in the cool swimming pool, and then finish off with a delicious meal from the onsite restaurant. And what makes it all worth it? The unimaginable low cost. If you're having a hard time believing it, all you need to do is make your booking and prepare to be surprised!
Hotel details
Address:
Berga, 12, 07600 El Arenal, Spain.
Guest rating:
4.3 out of 5
Price per night:
From $70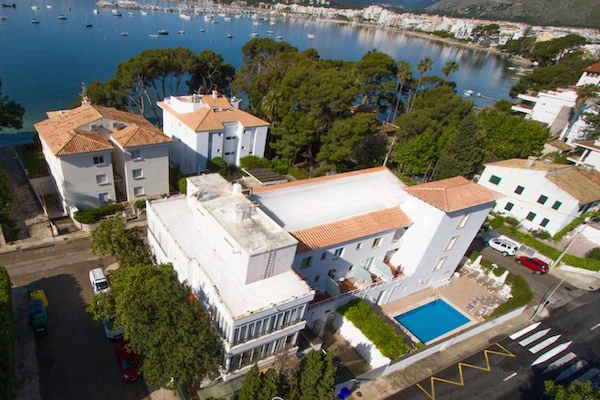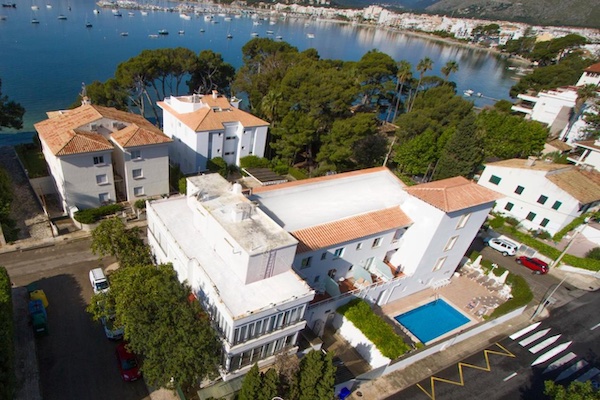 Hotel Villa Singala
When it comes to a magical stay at the Mallorca Island, you cannot ignore the role of Hotel Villa Singala in making that magic possible. We're not talking about just any casual hotel; no, we're talking about a hotel that has been taking up the island by a storm and gathering positive reviews like crazy. Perhaps you'd like to spend your time in its extremely luxurious rooms with soft bedding that would make even Sleeping Beauty drool, or perhaps you'd like to dine in its contemporary restaurant and feast on authentic cuisine. Whatever you decide to go with, know that the Hotel Villa Singala is determined to make your stay comfortable. Connect to Hotel Villa Singala's complimentary WiFi and sit at its snack bar to simply relax.
If you'd like a much more memorable time, spend some time taking in the sun on the sunbeds by the pool. Just remember, while you're making sweet memories at the Hotel Villa Singala, you're not straining your pocket at all. So whether it's extremely soft pillows or an exquisite meal at the restaurant, you'll only be spending a comfortable amount. And if that's not going to convince you, all you have to do is take a look at this beautiful accommodation and see your mind changed.
Hotel details
Address:
Berga, 12, 07600 El Arenal, Spain.
Guest rating:
4.5 out of 5
Price per night:
From $65
About our budget hotel recommendations in Mallorca
We are a travel research company. Our team helps you discover the best cheap hotels in Mallorca by researching the internet for you. We have also visited some of these places. Hence, it's not just our opinion, it's the opinion of thousands of travelers who have been there before you. We make it easy for you to find out about the best budget hotels on the island.
Please note, that we only list hotels that have an aggregated guest review rating of at least 4.0 out of 5. We aggregate all reviews from different booking sites and other unbiased review websites. Any hotel listed here should have a price of $80 or less per night. Hence, you can be certain all hotels listed above offer you a great and affordable stay in Mallorca.
Lowest price guarantee
We partner with Booking.com and Hotels.com. Both booking websites offer the lowest price guarantee, so you can be certain you will always get the best deal for the hotels above. If you have seen a better price elsewhere, all you need to do is contact the booking website, and they will refund you the difference immediately. You can price match right up until the day before check-in.
We also recommend you read our guide about how to save money on hotel bookings. It's a list of tips about when you should book a hotel, what tools you can use, and other things you can do to find your preferred hotel at an affordable price.
Top 3 budget hotels in Mallorca
Let's summarize this affordable travel guide. Based on thousands of guest reviews, these are the best budget hotels in Mallorca:
More Mallorca recommendations
Get to know the island even better by reading our other articles about Mallorca:
Best boutique hotels in Mallorca
Best luxury hotels in Mallorca