Tucked alongside the beautiful Mediterranean is Mallorca, the largest and one of the most beautiful islands in Spain. With turquoise waves that slowly touch the golden sand, Mallorca reenacts heaven impressively. You'll find Mallorca more than just a breathtaking island; while it boasts magnificent views, it is also known for its beautiful culture and enviable weather. So, it doesn't seem too crazy to see why thousands of tourists make their way to Mallorca every year.
Now, Mallorca has a lot to offer beyond astonishing views; you'll be surprised to know that not only does this Spanish island boast luxurious hotels and amazing restaurants, but it is also home to one of the most vibrant and exciting nightlife clubs in Spain.
So yes, it is the perfect place to head out for spring break, but if you're there on a family vacation or even for business purposes, you'll find Mallorca to be everyone's favorite place. And what better way to spice up your vacation to Mallorca than staying at hotels that promise luxury?
Check out these 5 best luxury hotels in Mallorca.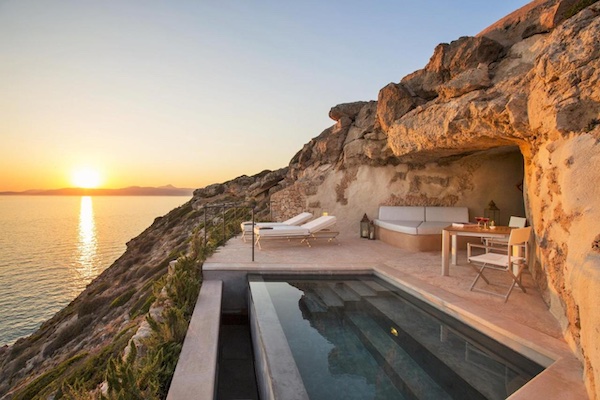 Cap Rocat
Cap Rocat is one of Spain's most beautiful and unique hotels. While you might imagine a luxurious hotel easy to find on Mallorca island, you'll be stunned to know that Cap Rocat boasts an impressive history and an even crazier architecture. Built on a reconstructed 19th-century fortress, Cap Rocat is the ideal place for anyone who's interested in history, art, culture and architecture.
So to all those history buffs out there, here's your rare chance to spend a night in what used to be an actual fortress! But before you get too excited about the hotel's interesting history, know that there are quite a few reasons that make Mallorca a definite place to stay. Firstly, you'll be impressed by how luxurious this hotel is.
From deluxe rooms adorned in a contemporary and comfortable style to amenities that would drive you crazy, Cap Rocat does not hold back on its offers. And even more impressive is Cap Rocat's consistency in delivering satisfaction; you have yet to find a guest who did not feel content. But if we're talking about the one thing that truly takes the cake (quite literally), it's the cuisine. Mediterranean cuisine is quite mouthwatering on its own, but when you get to taste the dishes served at Cap Rocat, you'll be convinced you're in heaven.
Hotel details
Address:
Carretera de'n Enderrocat, Costa Blava, Mallorca, Spain.
Guest rating:
4.8 out of 5
Price per night:
From $499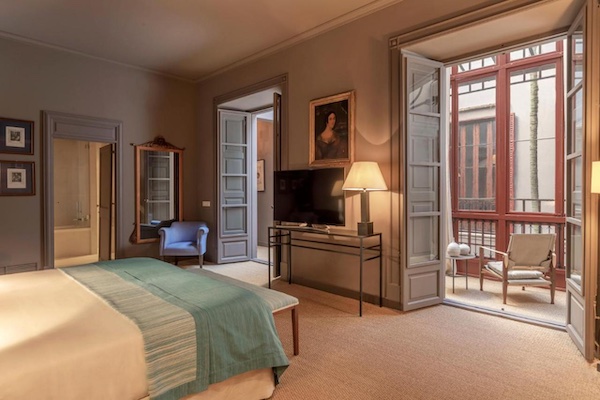 Hotel Can Cera
Another stunning contender is Hotel Can Cera, a magnificent hotel that only brings out the best of Mallorca. From its stunning view of the sea to its extraordinary service, Hotel Can Cera truly makes you fall in love. You'll find it difficult to believe that the Hotel Can Cera is beyond its beautiful face; because honestly, one look at its interior and you'll be too stunned to believe it's real. From a rustic environment that makes you feel at home to a luxurious stance that would make even Kim Kardashian stop short, Hotel Can Cera has everything you could possibly imagine.
And you'll find Hotel Can Cera's suites even more delightful than usual; some offer an exclusive access to the hotel's spa, which is fashioned after old-time hammams itself. Just imagine taking a relaxing soak in the spa after a long day of exploration. And then heading out to the astonishing courtyard that will only make you stop and stare.
Honestly, this luxurious hotel has so much to offer, that it becomes really difficult to put into words. But if you're willing to give it a try, simply make your booking and enjoy what can only be termed as living in a dream.
Hotel details
Address:
Calle San Francisco, 8, Palma de Mallorca, Spain.
Guest rating:
4.8 out of 5
Price per night:
From $365
Convent De La Missio
If you're not one to head to the fancy places but would still like a luxurious experience, then there's no place to go but Convent De La Missio. Convent De La Missio brings you a unique chance to experience Mallorca in its authentic style; from rich Mediterranean culture to an entertaining time, Convent De La Missio gives you such a thrilling experience that you'll keep coming back for more. The staff at Convent De La Missio is always ready to deliver satisfaction, but if you're ever up to finding out why this hotel makes one of the best luxury hotels in Mallorca, you'll need to make a booking.
Convent De La Missio gives you the perfect combination of traditional rusticity and contemporary comfort; you'll love how each and everything pays homage to its roots and comes back to give you a modern look at elegance. And when you're done gaping at Convent De La Missio's unimaginable looks, take some time to try out its deluxe spa and Turkish bath. You'll also love Convent De La Missio's light but delicious Mediterranean cuisine, touching your soul; this hotel is truly one place to make beautiful memories with your loved ones.
Hotel details
Address:
Carrer de la Missio, 7A, Mallorca, Spain.
Guest rating:
4.7 out of 5
Price per night:
From $355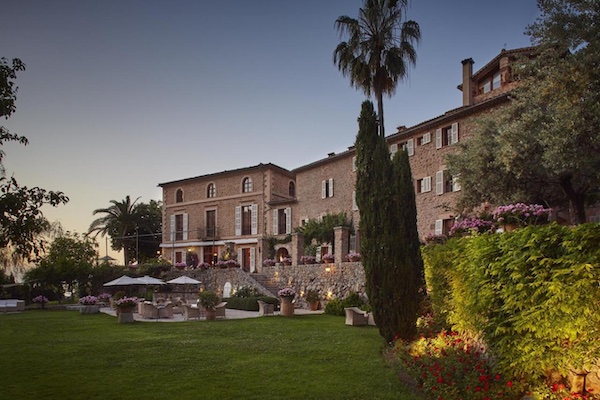 Belmond La Residencia
Unwind yourself is this picturesque La Residencia Hotel located amidst the beautiful green mountains of the northwest coast. The La Residencia is situated in Deia, also known as the artistic village of Mallorca. People love the activities that the village offers, such as an opportunity to take an art class, enjoy hiking up the hills, wander through the ancient terraces, and much more.
And you can take this whole experience to the next level by staying in La Residencia. The property feature 71 spacious rooms and suites and 1 luxurious villa. The artistic rooms feature beautiful views, an iHome system, TV and DVD player, luxury bath amenities, and more. To keep you entertained throughout your stay, there is a tennis court, two outdoor pools, a heated indoor pool, Jacuzzi and sauna, an art gallery, a sculpture garden, a fitness center, and much more.
Hotel details
Address:
Son Canals s/n, 07179 Deia, Spain.
Guest rating:
4.7 out of 5
Price per night:
From $470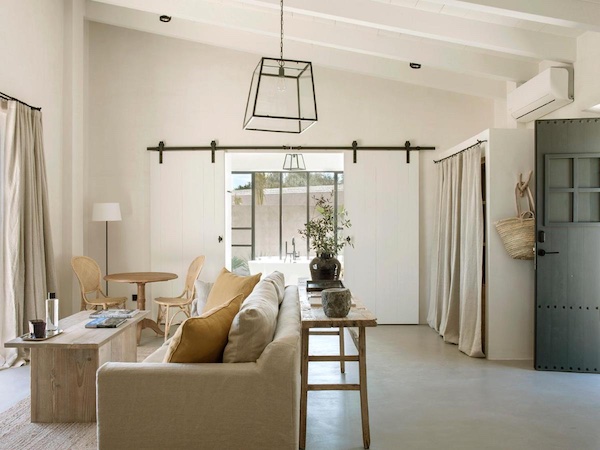 Finca Serena Hotel
If you want to experience serenity and peace all around you, then look no further than Finca Serena Hotel. The hotel offers a 5-star luxury stay in the heart of Montuiri, Mallorca. Wake up to the views of lush Mediterranean gardens all around you when you are in Finca Serena. The 10 hectares of vineyards are scattered across the property that you can view from your windows.
The soothing atmosphere of the hotel is accompanied by many walking trails, yoga classes, in-house workshops, a relaxation lounge, an indoor swimming pool, sauna, hammam, and, most importantly, tech-friendly rooms. The 25 rooms of the hotel are all adorned with natural fabrics and luxury amenities. The most beautiful part of the property is a detached villa with its own garden, veranda, and a heated pool with spectacular views of Montuiri.
Hotel details
Address:
Carretera Pina-Montuïri KM 3, 07230 Montuiri, Spain.
Guest rating:
4.6 out of 5
Price per night:
From $380
About our luxury hotel recommendations in Mallorca
We are a travel research company. Our team helps you discover the best luxury hotels in Mallorca by researching the internet for you. We have also visited some of these places. Hence, it's not just our opinion, it's the opinion of many travelers who have been there before you. We make it easy for you to find out about the most luxurious and exclusive 5-star hotels on the island.
Please note that we only list hotels that have an aggregated guest review rating of at least 4.0 out of 5. We aggregate all reviews from different booking sites and other unbiased review websites. Hence, you can be certain all hotels listed above offer you a great stay in Mallorca.
Best price guarantee
We partner with Hotels.com and Booking.com to make sure you get the best price for your stay in Mallorca! Both sites offer price matching. That means you pay the lowest prices for your stay. If you find a cheaper offer on another website for the same luxury hotel in Mallorca at least 24 hours before check-in, contact them to claim a refund of the difference!
Top 5 luxury hotels in Mallorca
Now that you've gone over this guide, let's summarize it. We got to know what the best 5-star hotels in Mallorca are thanks to thousands of guest reviews and tips from travel experts:
More Mallorca guides
If you like the advice we've given you above, make sure to check out some of our other articles about Mallorca:
Best boutique hotels in Mallorca