One of the shining stars of Asia is Singapore. Home to a vibrant culture and a hub for international business. Though you may not be super impressive upon the first arrival, but it's unique and interesting culture lies just beneath the surface.
Singapore is fairly Westernized compared to some other places in Asia, but their cultural roots are present once you get acquainted with the area. Everything from the nightlife, to the cuisine, to the world-class attractions makes Singapore a great destination.
No matter why you find yourself in Singapore, there are some great places to stay that will fit both your wants and your needs. Are you looking for a vibrant nightlife where you can get out and meet new people? Do you want a safe, quiet place for your whole family to stay? No matter your situation, there is a place for you.
Here are five fantastic places to stay while in Singapore!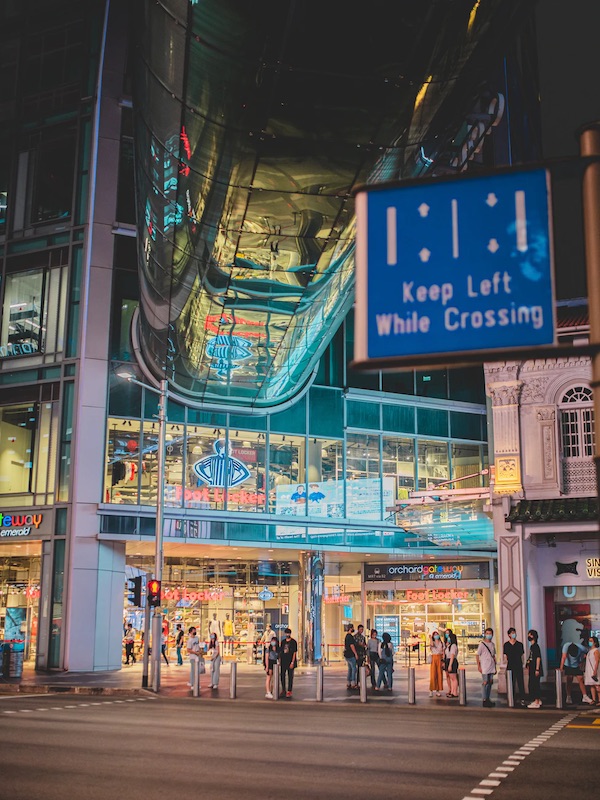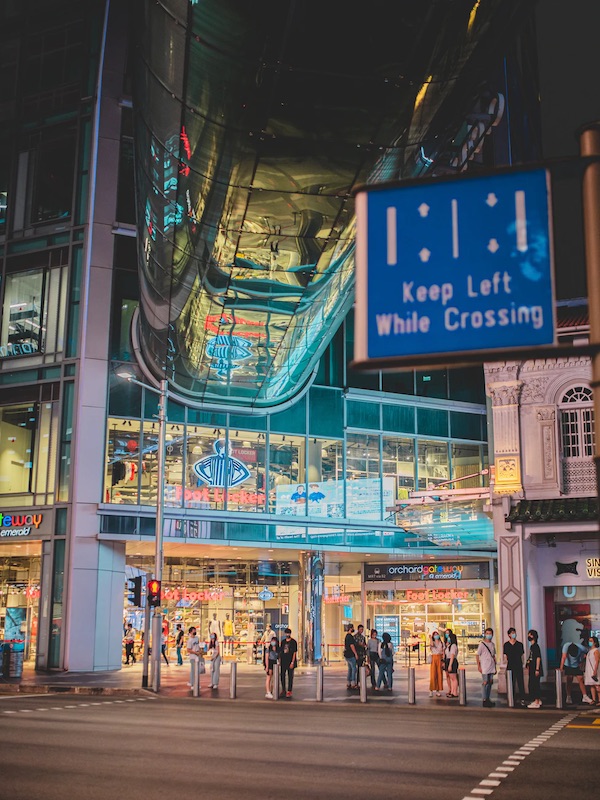 Orchard Road
The first great spot in Singapore to call a temporary home is the Orchard Road area. This is arguably the busiest area in the area which means all of the amenities you could ever want are stationed here. Fine dining, huge shopping centers, and big cinemas line the streets of Orchard Road.
If you have some money to spend, this is a great place to be because this is Asia's best luxury and upscale shopping area. Every big brand has a location right here for you to enjoy.
If shopping isn't a priority for you, tons of cafes and shops are super lowkey and relaxing to hang out in. You can simply enjoy the buzzing city life while sitting back and taking it all in. The perfect place to do this is at the 56th level of the ION Orchard Mall. This gives you an incredible view of Singapore.
Best place to stay in Orchard Road
Shangri-La Hotel. Address: 22 Orange Grove Rd, Singapore 258350.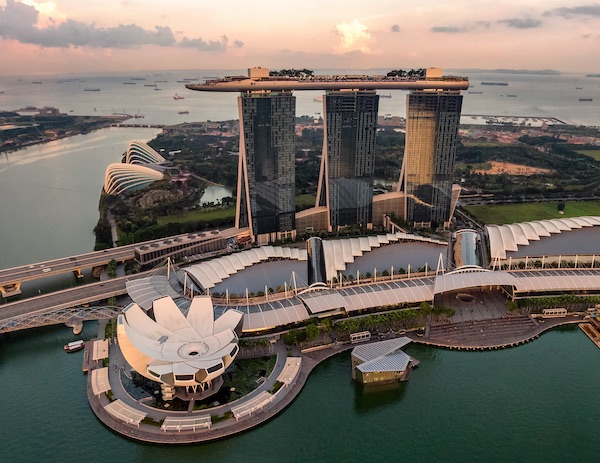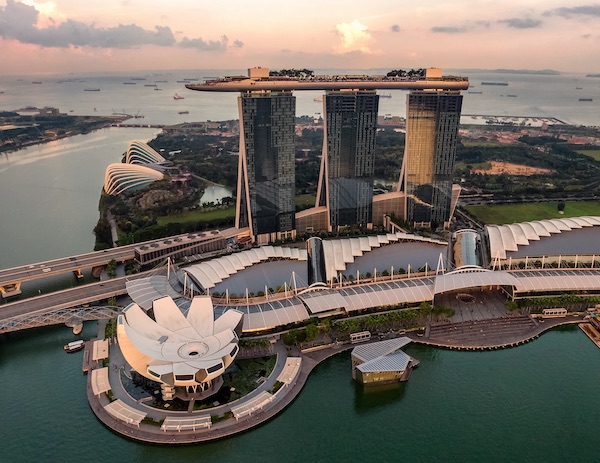 Marina Bay
The next area of the city you need to check out is Marina Bay. As the name implies, Marina Bay is right on the ocean and offers a futuristic, modern take on Singapore. The biggest attraction here is the spectacular light show that is awesome to watch and will end your busy day on an exciting note.
This is also the "downtown" area that holds the city's best architecture and tallest buildings. Plus, the view into the harbor contrasting the city skyline is beautiful.
The iconic Marina Bay Sands is the focal point of the area. This is a very well-known hotel that also is attached to a huge shopping center. You can visit the hotel and shopping center without actually having to book a room here, which is a nice perk. But, if you do decide to book a room, you can use their famous infinity pool that overlooks the city.
Some other activities that can be done here besides exploring the city and walking around include visiting the ArtScience Museum, the Esplanade, and the Helix Bridge.
Best place to stay in Marina Bay
Hotel Marina Bay Sands. Address: 10 Bayfront Ave, Singapore 018956.

The Quays
What used to be an old neighborhood cluttered with abandoned warehouses is now the nightlife capital of Singapore. The streets are riddled with foot carts, nightclubs, vibrant bars, and other great attractions. If staying out late and enjoying all that Singapore has to offer is a top priority, this is the best place to be.
The location of this neighborhood is another awesome selling point. When staying in the Quays, you will be within walking distance of both Chinatown and Marina Bay. If you are looking to explore other parts of the city, there are a couple of train stations nearby that will zip you to your location.
Staying at the Quays is also a great way to see a much different side of the city. Some stands and shops flag you down to see what they have to offer and step inside their bar for a drink. It may become overwhelming, but it is a unique way to experience the culture.
Best place to stay in The Quays
The Fullerton Bay Hotel. Address: 80 Collyer Quay, Singapore 049326.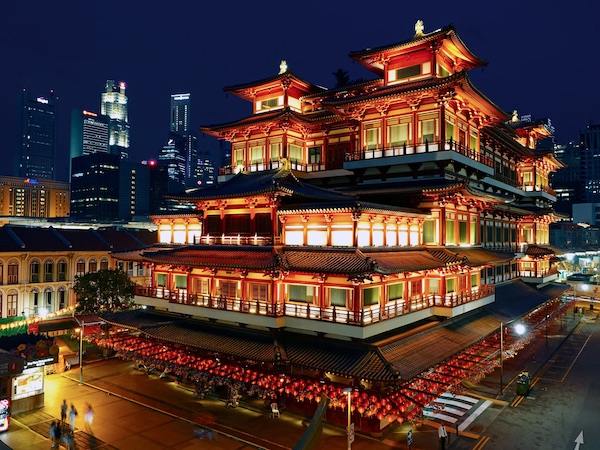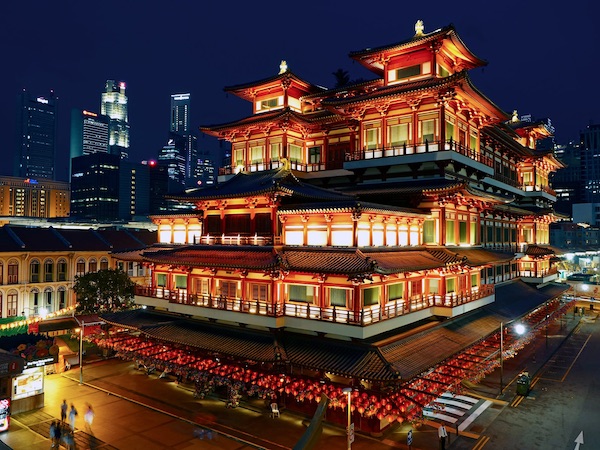 Historic District
As the name implies, the Historic District is a great place to learn about Singapore and see some of the staple attractions of the city. The National Museum of Singapore, the National Gallery of Singapore, and Fort Canning Park are a couple of the historical attractions located here.
The best part of the Historic District is the outstanding location compared to the rest of the city. You will be walking distance from Marina Bay, the Quays, and be a short drive from Orchard Road. Staying here will give you a quieter atmosphere with quick access to all the different sects of Singapore.
Because of all the historical and cultural aspects of this district, it proves to be a great place to walk around and relax. This can be a much-needed break from the constant action you may be experiencing. Make sure you stroll around and take in the breathtaking architecture that the Historic District has to offer!
Best place to stay in the Historic District
Hotel Fairmont. Address: 80 Bras Basah Road, City Hall, 189560 Singapore.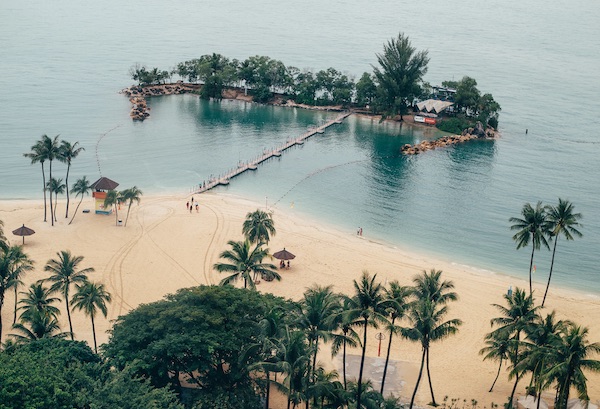 Sentosa Island
The final area to stay on this list is Sentosa Island. This is one of the areas of Singapore that will keep you busy for the entirety of your stay. Although it is a bit outside of the downtown area, Sentosa Island there are so many attractions on the island that you may not want to leave!
This is the best area in Singapore to hit the beach and enjoy that style of living in the city. Along with a two-kilometer-long white sand beach, there are casinos, golf courses the SEA Aquarium and so much more.
One of the top attractions is Universal Studios. The world-renowned theme park has a location on Sentosa Island and will provide all-day fun for the whole family.
On top of all these attractions, there is access to other parts of Singapore via the Sentosa Express monorail or by crossing a long pedestrian bridge on foot. Although this is a very touristy area of Singapore, there is so much to do, you can't possibly get bored.
Best place to stay in Sentosa Island
The W Hotel Sentosa Cove. Address: 21 Ocean Way, Singapore 098374.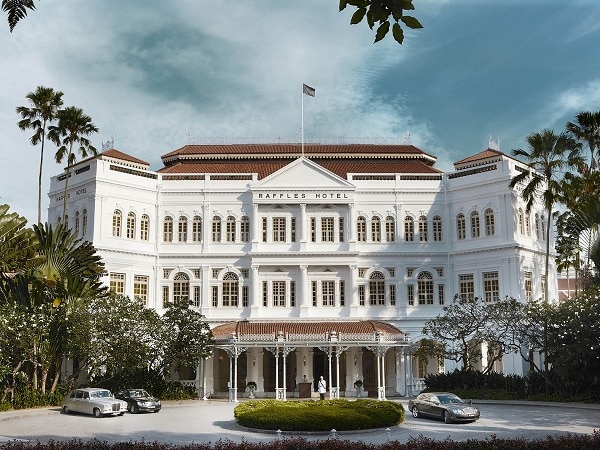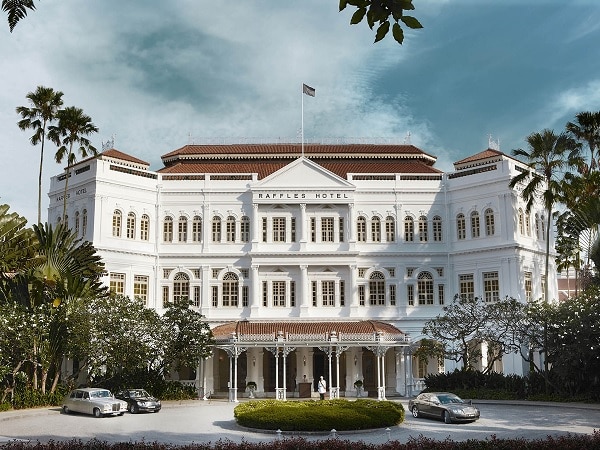 Where travel critics stay in Singapore
Want to know where travel critics from publishers like The New York Times, Frommer's, Fodor's and Lonely Planet stay in Singapore? Check out our overview of all recommended hotels, hostels and B&Bs in Singapore.
Budget
"Step through its heavy wooden doors and a calm washes over you — making this one of the most unusual entrances to a Singapore hotel. A charming — and calming — Chinese-inflected boutique experience in the heart of busy Singapore." — New York Times.
Address: 76 Telok Ayer St, Singapore 048464.
Mid-range
"The stunning architecture at this hotel integrates environmental principles both inside and out; its lush sky gardens can be seen from the street. Floor-to-ceiling glass windows are used throughout to decrease the need for artificial lighting." — Fodor's.
Address: 3 Upper Pickering St, Singapore 058289.
Luxury
"The grand old dame of Singapore has seen many a famous visitor in her time, from Somerset Maugham to Michael Jackson. It's a beautiful place of white colonial architecture, lush pockets of green, and historic bars." — Lonely Planet.
Address: 1 Beach Rd, Singapore 189673.
FAQ: Singapore hotel recommendations
If you're looking for a budget, boutique, or luxury hotel in Singapore, or maybe your travel plans require a splendid hostel? Want to know which hotel serves the best breakfast? Here are all those answers and more about where to stay in Singapore.
What is the best budget hotel in Singapore?
If you're looking for a cheap hotel in Singapore, then book Capri by Fraser China Square. It's an excellent budget hotel offering great value for money. It's in a good location, it's been recommended by travel experts and the hotel has excellent customer reviews. Make sure you check our shortlist of the best cheap hotels in Singapore.
What is the best boutique hotel in Singapore?
Not a fan of big chain hotels? No problem. If you want to stay in a boutique hotel in Singapore, then you should book Parkroyal Pickering Singapore. The hotel has been rated highly by previous guests for its boutique style. It has also been recommended by influential travel journalists. Also check out our list of the best boutique hotels in Singapore, it's a manually curated list of the most unique and romantic hotels in the city.
What is the best luxury hotel in Singapore?
If money isn't a problem and you're looking for a luxury hotel in Singapore, then go for Raffles Hotel. The hotel offers excellent service, it's in a top location, it has been rated very highly by previous guests and renowned travel critics have recommended it. Make sure you check our shortlist of the best luxury hotels in Singapore, it's a manually curated list of the most exclusive 5-star hotels in the city.
What is the best hostel in Singapore?
Looking for a good and affordable private room or cozy dorm? Check out Dream Lodge. The hostel has been highly rated by backpackers. Also check out our list of the best hostels in Singapore.
How much does it cost to stay in a Singapore hotel?
For a 3-star hotel, you have to pay around $100 per night and for a 4-star hotel, you would be looking at $150 per night. If you're after a luxury 5-star Singapore hotel then you can expect to pay around $300 per night.
Which Singapore hotel offers the best rooftop pool?
If you're looking for the best rooftop pool in Singapore try the Hotel Marina Bay Sands or The Fullerton Bay Hotel. Both hotels have excellent customer reviews for their rooftop swimming pools.
Which Singapore hotel is the best for couples?
Try The Fullerton Bay Hotel if you're looking for a romantic getaway in Singapore, it has some excellent recent customer reviews by couples.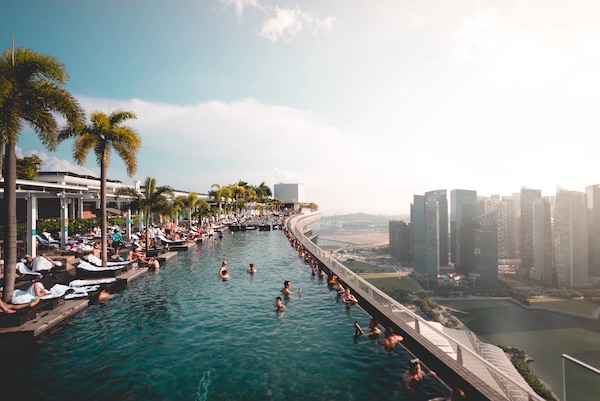 Best things to do in Singapore
There are a lot of things to do in Singapore and surrounding areas, including day trips, attractions, museums, sightseeing tours and many other activities. Here's our list of 3 things you should definitely do when you're in and around Singapore:
Singapore: Sentosa Cable Car
Get stunning views aboard the Singapore Cable Car as you travel the aerial link from Mount Faber to Sentosa. Cross Keppel Harbor and see all the attractions from a unique perspective. Price: $16. More info.
Lion City Bike Tour of Singapore
Pedal around back streets and past historic landmarks including Little India, Chinatown, and Marina Bay and listen to engaging commentary from your guide. Price: $60. More info.
Singapore City: Gardens by the Bay and MBS Observation Deck
Visit the futuristic Gardens by the Bay in the heart of Singapore and discover a peaceful paradise. Step into the clouds for a breathtaking panoramic view over the city at the Marina Bay Sands Skypark Observation Deck. Price: $31. More info.
More things to do in Singapore
Deciding where to stay in Singapore
In conclusion, this travel guide has covered the best areas and hotels in Singapore and how to get around. Now it is up to you to decide which area suits your needs the most.
Top 5 areas to stay in Singapore
Marina Bay
Orchard Road
The Quays
Sentosa Island
Historic District
As you have seen in this travel guide, there are a lot of things to explore, and deciding where to stay in Singapore is important. Whether you stay in Marina Bay, Orchard Road, The Quays, Sentosa Island or Historic District, all those neighborhoods are in good locations.
The atmosphere of the area, whether you travel for leisure or business, whether you travel with your family or friends, and proximity to the attractions you prefer to visit should probably be the deciding factors. Whatever your preference is, you'll have a great time in Singapore.
More Singapore tips
Check out our other guides about the best places to stay in Singapore: