Especially in the past two decades or so, Singapore has blossomed into an incredible place for visitors and locals. There is so much culture and so many things to do that Singapore absolutely should be on every traveler's bucket list.
From over 60 islands that make up this city-state to being one of the greenest areas in the entire world, Singapore has a ton to offer to everyone who comes through. One of the best ways to see Singapore is in a boutique hotel. This ensures customer satisfaction and will give you a more personable experience.
In a place as big as Singapore, it can be very easy to get lost in the action and the sheer number of people. Staying in a much smaller accommodation will help fix this issue and make the entire process more enjoyable.
Here are five of the best boutique hotels in Singapore!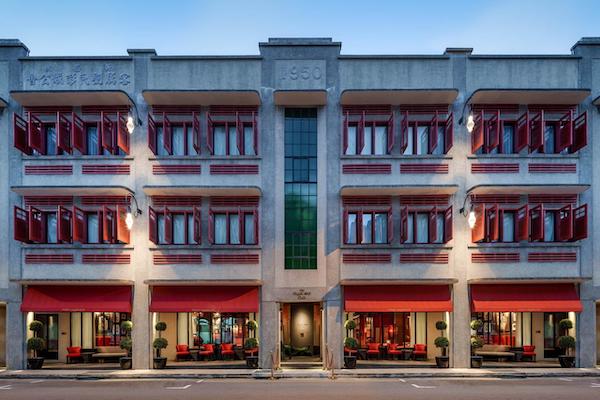 The Vagabond Club
The first spot on our list is The Vagabond Club. This is an Art Deco building that has a lot of different cultural influences. So, in terms of the boutique hotel itself, you will be staying in a really cool complex. There are 41 rooms, which could actually be considered a lot by boutique standards.
One of The Vagabond Club's biggest offerings is the Whiskey Library with over 1000 whiskies among its selection. This is a really cool way to experiment and find a whiskey or two you really enjoy. Overall, your time in The Vagabond Club will be a great way to experience this area of Singapore.
Hotel details
Address: 
39 Syed Alwi Rd, Singapore 207630.
Guest rating:
4.4 out of 5
Price per night:
From $199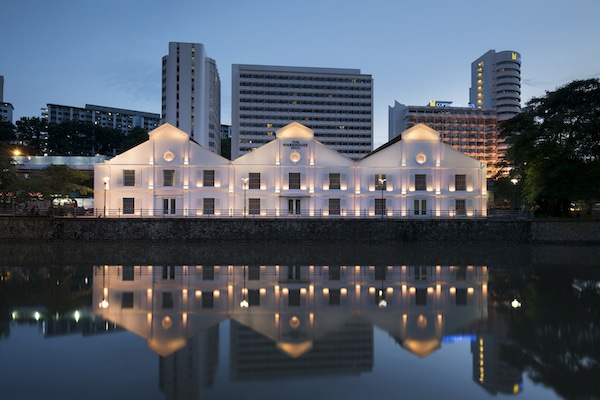 The Warehouse Hotel
The Warehouse Hotel gets its name from the super unique architecture developed to build it. Although many people think that warehouses are dirty and dingy, this hotel flips the script and provides a modern elegance that really makes this a place to see.
Although the rooms are what really matter, the open, social areas around The Warehouse Hotel are fantastic and gorgeous. Yes, the rooms are also great, but you may find yourself wanting to spend some time in the lobby and other various areas of the property.
You will be located right on the Singapore River, so gorgeous riverfront views are in your future. Along the same note, you are a bridge's walk away from excellent food and attractions in Singapore.
Hotel details
Address: 
320 Havelock Road Robertson Quay, Singapore 169628.
Guest rating:
4.6 out of 5
Price per night:
From $222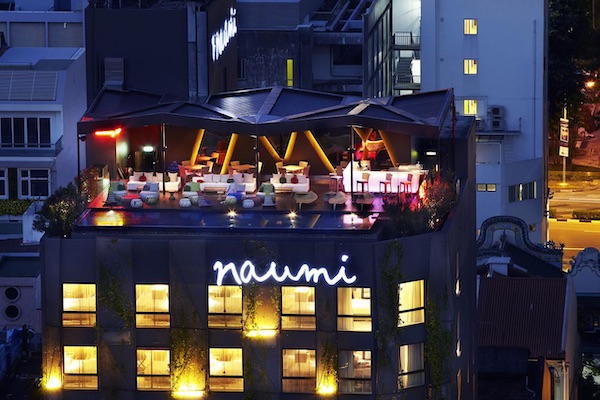 Naumi Hotel
In years past, the style of hotels in Singapore was very traditional and colonial. One of the boutique hotels that broke this mold and kick-started a new age of modern and unique design. This is seen very quickly, because the moment you walk in, the elegance and crispness shine through.
The rooms are very nice and the lobbies are picturesque, but what really puts the Naumi Hotel on another level is the world-class service. When you arrive at check-in, you are assigned an assistant or butler that is known as a Naumi aide. Anything you may need is taken care of on the spot.
At the end of the day, you are staying in a boutique hotel to get a personalized experience, and that is delivered here.
Hotel details
Address: 
41 Seah Street, 188396 Singapore, Singapore.
Guest rating:
4.5 out of 5
Price per night:
From $193
Parkroyal Pickering Singapore
A really unique approach that can be seen in various areas of the Asian market is the idea of a "hotel in a garden." Like that name sounds, there are a lot of plants and the focus is on more natural aspects. This is what the Parkroyal Pickering Singapore hotel is all about.
This boutique hotel includes a really cool, eco-friendly solar power system that helps power the hotel. These are known as sky gardens and help make the world a better place.
Downstairs there is a fantastic restaurant that has won awards before. So, explore Singapore at times, and a least once, hop downstairs and grab a meal in the delicious Lime restaurant.
Hotel details
Address: 
3 Upper Pickering St, Singapore 058289.
Guest rating:
4.6 out of 5
Price per night:
From $181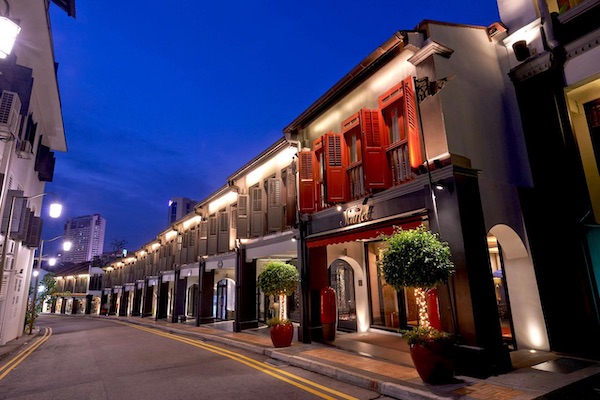 The Scarlet Singapore
The Scarlet Singapore is known as one of the city's first boutique hotels. So, the history of this kind of accommodation has its roots at The Scarlet. The block of buildings where this hotel is located has been around for over 150 years and is situated in the historic Chinatown district.
The style is an interesting mixture of modern sensuality and ArtDeco that highlights the scarlet color among others. This is the perfect spot for a pair of star-crossed lovers who want a romantic getaway. There are fantastic food and drink options in the immediate area, so you will never be bored when staying at The Scarlet.
Hotel details
Address: 
33 Erskine Road, Chinatown, 069333 Singapore, Singapore.
Guest rating:
4.3 out of 5
Price per night:
From $100
About our boutique hotel recommendations in Singapore
We are a travel research company. We help you discover the best boutique hotels in Singapore by researching the internet for you. It's not just our opinion, it's the opinion of many travelers who have been there before you. We make it easy for you to find out about cool design hotels and unique design hotels in the city. Some of them might be so romantic you might not want to leave your room.
Please note, we only list hotels that have an aggregated guest review rating of at least 4.0 out of 5. We aggregate all reviews from different booking sites and other unbiased review websites. Hence, you can be certain all hotels listed above offer you a great stay in Singapore.
Best price guarantee
We partner with Booking.com and Hotels.com to provide you with the lowest price guarantee on your stay in Singapore! Both those websites offer price matching. That ensures that you are paying the lowest price available online. If you find a cheaper offer on another website for the same cool hotel in Singapore at least 24 hours before check-in, contact them to claim a refund of the difference!
Top 5 boutique hotels in Singapore
Before you go, let's summarize this guide. Based on thousands of guest reviews and tips from travel experts, these are the best boutique hotels in Singapore:
More Singapore tips
If you like our guide above, you should also check out our other articles about Singapore:
Best cheap hotels in Singapore
Best luxury hotels in Singapore