As the capital of Arizona and tourism hotspot, Phoenix is a fantastic city that has a lot to offer to its visitors. From skyscrapers to the vast desert, the Phoenix area is home to tons of attractions and a truly unique cultural identity. A mixture of historical, Southern, and youthful perspectives all work together to form the Phoenix we know and love.
Phoenix is a hub for all sorts of demographics. In the inner city, there is a young, vibrant vibe and there are more family-friendly scenes along the outside. This shows that Phoenix has a little bit of everything for any visitor.
Whether you are a business person or tourist, Phoenix, Arizona can be an excellent place to call a temporary home. From professional sports teams to historical museums, Phoenix holds a diversity of activities.
Here are five of the best areas to stay while in Phoenix!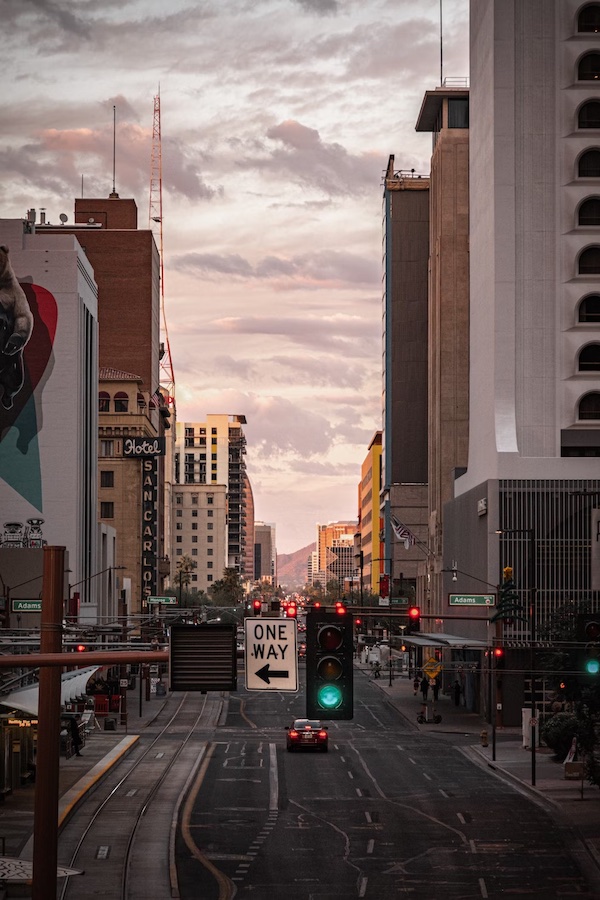 Downtown
With many big cities, the first time you travel to an area, Downtown is a great place to get acclimated. Downtown Phoenix is also known as Central City and has tons of awesome attractions. Right in the middle is where you can find the stunning architecture that encompasses the historical district of the city. The gorgeous white buildings and old churches give you an old feel mixed with a modern city.
The biggest perk of staying Downtown is its proximity to the rest of the city. As the Central City name implies, you are in the middle of the action. Taking the local train and bus systems to get to other neighborhoods is very popular and inexpensive.
Some of the attractions that call Central City home include the Children's Museum, Arizona Science Center, and so many cafes and small shops. Simply walking around, exploring the city, and visiting local vendors is a fantastic plan.
Best place to stay in Downtown Phoenix
Kimpton Hotel Palomar. Address: 2 East Jefferson Street, Downtown Phoenix, Phoenix, AZ 85004, United States of America.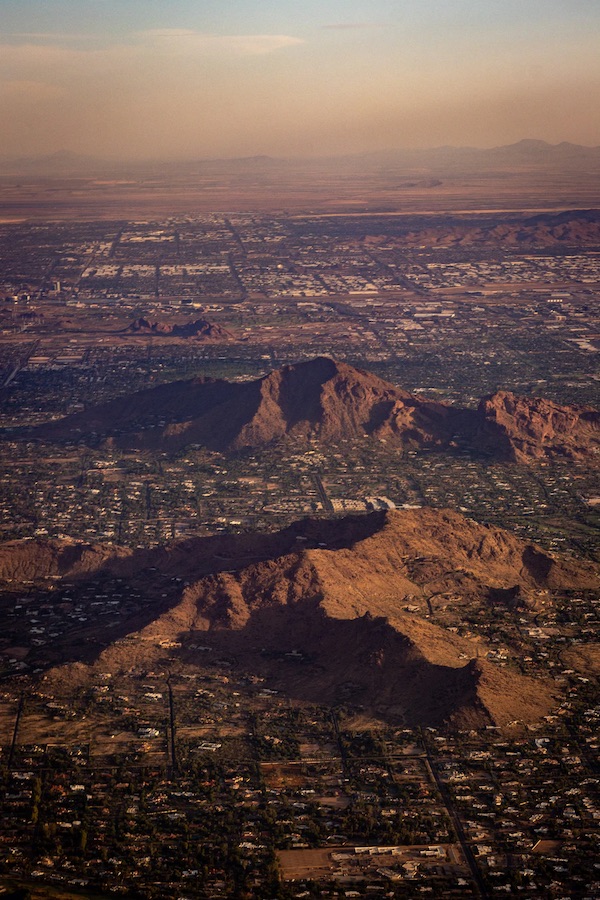 Paradise Valley
Located in the heart of the surrounding mountains, Paradise Valley has a very accurate name. The valley is home to some pretty luxurious accommodations including fine dining, up-scale nightlife, and the fanciest hotels in the city. Paradise Valley is not for the faint of heart as staying here will cost a pretty penny. No matter where you end up staying, it is still cool to go to Paradise Valley, take a hike, and see some of the beautiful hotels.
On top of the luxurious stops, there aren't that many attractions here. Paradise Valley is a more natural area rather than man-made sites like museums and architecture. Some fantastic hiking trails go through the local area. Paradise Valley is surrounded by the Phoenix Mountain Preserve, McDowell Mountains, and Camelback Mountain. Whether you decide to stay here or not, coming to this natural paradise is a fantastic way to spend a day in nature.
Best place to stay in Paradise Valley
Resort Mountain Shadows. Address: 5445 East Lincoln Drive, Scottsdale, AZ 85253, United States of America.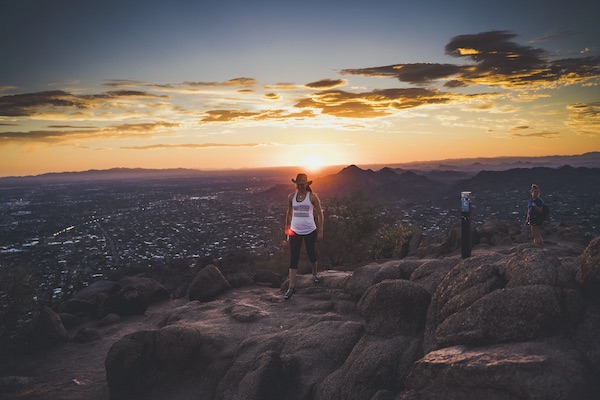 Camelback East
Nestled right next to Camelback Mountain, Camelback East is a fantastic neighborhood that is extremely popular. That being said, it also has a little bit of everything for its visitors. Yes, some up-scale hotels are quite pricey, but this is countered by very affordable accommodations for the normal tourist.
Much like downtown, Camelback East is very diverse in terms of things to do and sites to see. You can spend an entire day shopping and eating delicious cuisine and not even see any of the big sites. Once you shake the shopping itch, be sure to visit the Shemer Art Center and Museum. This is a very famous Arizona attraction and provides a fun afternoon for the whole family.
Once the sun goes down, go grab a drink at one of the various bars that make up yet another fantastic nightlife scene. Sit down for a bite to eat then go out on the town and experience the lively atmosphere.
Best place to stay in Camelback East
Arizona Biltmore Resort & Spa. Address: 2400 East Missouri Avenue, Camelback East, Phoenix, AZ 85016, United States of America.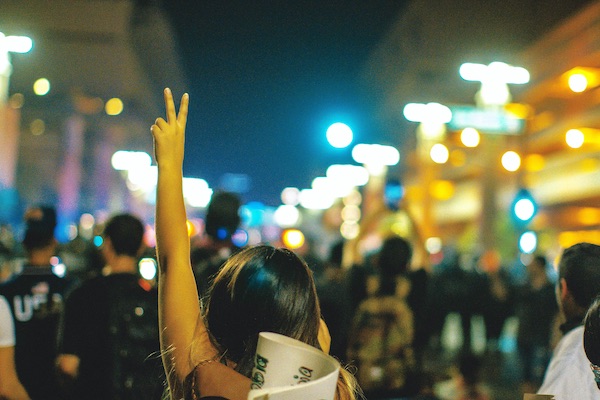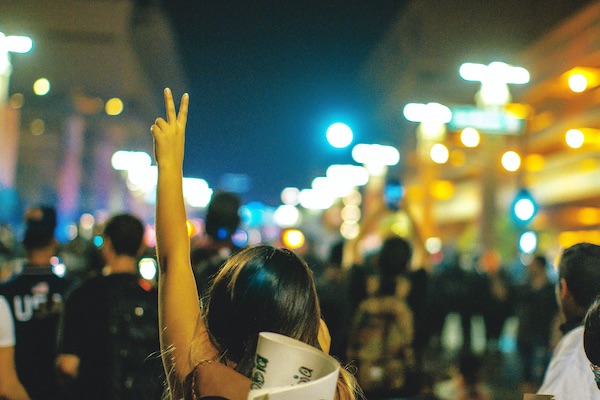 Encanto
The nightlife capital of Phoenix is Encanto. The streets are filled with bars, nightclubs, and delicious restaurants. Mixed within the party culture is a huge presence of LGBTQ community members. This is a very accepting neighborhood that has a place for anyone and everyone. Plus, the accommodations tend to be a bit cheaper than the other parts of town.
When you're not hanging out with your friends at the local bars, there are a couple of other great attractions. One of these is visiting the various museums here. The Heard Museum and the Museum of Art are nestled here. This is very well known and offers an excellent break from your busy time in Phoenix. If you plan on spending some money, be sure to visit the Park Central Shopping Center. This is a fantastic mall where you can purchase anything you need.
Some other perks of Encanto are the various public parks and spaces that inhabit the neighborhood. It is always good to have some open space in an otherwise crowded world. These are fantastic for relaxing or killing time while in Encanto. Grab a coffee, get some lunch, and just enjoy the sights and sounds of Encanto.
Best place to stay in Encanto
Embassy Suites by Hilton. Address: 10 East Thomas Road, Encanto, Phoenix, AZ 85012, United States of America.
North Mountain
Finally, we have North Mountain. As you may have guessed, North Mountain is in the northern part of Phoenix. In this area, there is a large residential area filled with homes and apartment complexes. So, this isn't necessarily known as the biggest tourist area in Phoenix. However, that does not mean there aren't things to do.
The biggest attraction in North Mountain is the Castles N 'Coasters amusement park that provides fun for the whole family. Even if you are traveling alone, this is still a good stop as they have a couple of different golf courses connected to the park. After all, Arizona is known to have nice golf courses, so grab some clubs and hit the links!
This is another area that has many hiking trails and natural parks that let you take in your beautiful surroundings. If this isn't your cup of tea, the rest of Phoenix is thankfully just a short drive south.
Best place to stay in North Mountain
Pointe Hilton Tapatio Cliffs Resort. Address: 11111 North 7th Street, North Mountain, Phoenix, AZ 85020, United States of America.

Where travel critics stay in Phoenix
Want to know where travel critics from publishers like The New York Times, Frommer's, Fodor's and Lonely Planet stay in Phoenix, Arizona? Check out our overview of all recommended hotels, hostels and B&Bs in Phoenix.
Budget
"The new Hotel Adeline takes an affordable approach to style. Some 213 rooms ring a lively pool area that includes a full-service bar. On weekends, ask for the password to get into the hidden speakeasy Straight Up." — New York Times.
Address: 5101 North Scottsdale Road, Scottsdale, AZ 85250, United States of America.
Mid-range
"It's full of winding, tree-covered paths, arches, narrow walkways, gardens, and antique fountains, creating the tranquil feel of a Mediterranean monastery. The denseness landscaping belies its relatively small footprint on Camelback Road in Arcadia." — Frommer's.
Address: 5200 East Camelback Road, Camelback East, Phoenix, AZ 85018, United States of America.
Luxury
"In a town where luxurious, expensive resorts are the rule, the Phoenician still stands apart, primarily in the realm of service. The gilded, marbled lobby with towering fountains is the backdrop for a $25 million fine-art collection." — Fodor's.
Address: 6000 East Camelback Road, Scottsdale, AZ 85251, United States of America.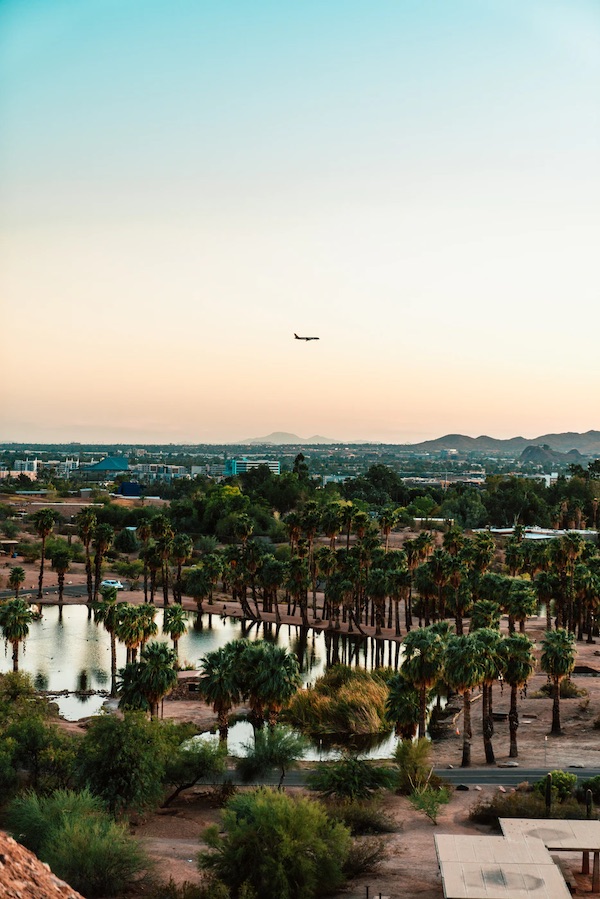 FAQ: Phoenix hotel recommendations
If you're looking for a budget, boutique, or luxury hotel in Phoenix-or maybe your travel plans require a splendid hostel? Want to know which hotel serves the best breakfast? Here are all those answers and more about where to stay in Phoenix.
What is the best budget hotel in Phoenix?
If you're looking for a cheap hotel in Phoenix, then book Best Western Inn Suites Phoenix. It's an excellent budget hotel offering great value for money. It's in a good location, it's been recommended by travel experts and the hotel has excellent customer reviews. Also check out our list of the best cheap hotels in Phoenix.
What is the best luxury hotel in Phoenix?
If money isn't a problem and you're looking for a luxury hotel in Phoenix, then go for Mountain Shadows Resort. The hotel offers excellent service, it's in a top location, it has been rated very highly by previous guests and renowned travel critics have recommended it. Make sure you check our shortlist of the best luxury hotels in Phoenix, it's a manually curated list of the most exclusive 5-star hotels in the city.
Which Phoenix hotel offers a great rooftop bar?
If you're looking for a drink with a nice view in a Phoenix rooftop bar, then try the Kimpton Hotel Palomar. Customers have given great reviews for the rooftop bar there.
Which Phoenix hotel offers great views?
If you want a room with a view then try the Resort Mountain Shadows in Scottsdale. Customers have given excellent reviews for views from the hotel.
How much does it cost to stay in a Phoenix or Scottsdale hotel?
Phoenix and Scottsdale are relatively cheap compared to other US cities. The average prices for a 3-star hotel in Phoenix are $105 per night. For a 4-star hotel, you can expect to pay around $175 per night and if you're looking for a luxury 5-star hotel in Phoenix, then you probably have to pay around $250 per night.
What is the best hotel close to Chase Field in Phoenix?
If you're looking to visit a game of the Arizona Diamondbacks at the Chase Field, then go to the Kimpton Hotel Palomar. It's close by and it's got great reviews.
Best time to visit Phoenix
The best time to visit Phoenix largely depends on the individual's weather preference. However, most travelers prefer the period from November to April, when the weather is at its most pleasant.
During these months, temperatures generally rest in the comfortable 60s and 70s (Fahrenheit), offering perfect conditions for exploring the city's many outdoor attractions.
However, this is also high season, meaning popular sites may be crowded and prices for flights and accommodation may be higher than usual.
If you're looking to avoid the throngs of tourists and score a better deal on your trip, consider visiting Phoenix in the summer months. It's worth noting that summers in Phoenix can be extremely hot, with temperatures often rising above 100 °F. Yet, this can also be an opportunity to enjoy indoor attractions such as renowned museums, art galleries and shopping centers.

Best things to do in Phoenix
There are a lot of things to do in Phoenix and surrounding areas, including day trips, attractions, museums, sightseeing tours and many other activities. Here's our list of 3 things you should definitely do when you're in and around Phoenix:
Morning Hot Air Balloon Flight Over Phoenix
Take in gorgeous views of the Sonoran Desert and feel like you're floating on a cloud during an exhilarating hot air balloon ride from Phoenix. Price: $179. More info.
Phoenix & Scottsdale City Highlights Tour
The Phoenix City Highlights tour is a half-day tour that showcases the fastest growing county in the United States. The land area is larger than London, Paris and Tokyo combined, and has a tremendous diversity of culture, scenery and history to explore. Price: $89. More info.
Grand Canyon Day Tour with Sedona and Navajo Reservation
Visit Grand Canyon National Park, with a stop for pictures of the Red Rocks of Sedona, on this 13-hour tour from the Phoenix area. Price: $168. More info.
Deciding where to stay in Phoenix
To summarize, this travel guide has covered the best areas of Phoenix, as well as some hotel tips and things you can do. It's now up to you to decide which area you prefer.
Top 5 neighborhoods to stay in Phoenix
North Mountain
Encanto
Camelback East
Paradise Valley
Downtown
As you have seen in this article, there are a lot of things to explore, and deciding where to stay in Phoenix is important. Whether you stay in North Mountain, Encanto, Camelback East, Paradise Valley or Downtown, all those neighborhoods are in good locations.
The atmosphere of the area, whether you travel for leisure or business, whether you travel with your family or friends, and proximity to the attractions you prefer to visit should probably be the deciding factors. Whatever your preference is, you'll have a great time in Phoenix.
Check out our other guides about the best places to stay in Phoenix: