Arizona is a unique state in America, because of the climate, array of things to do, and geographic location to other top spots. In Arizona, Phoenix is the main city that visitors flock to. Whether you are looking for a vacation city to escape the winter cold, or you are there to follow through on some business opportunities, there is a lot to do and see in your free time.
Phoenix is also an excellent launching point to visit the likes of Los Angeles and Las Vegas. So, if you are planning a vacation to the southwestern United States, Phoenix should be one of the cities on the list.
Staying in Phoenix can get a bit expensive if you are not careful. So, there are certain aspects you should cut down on when you can. Here are the three best cheap hotels in Phoenix!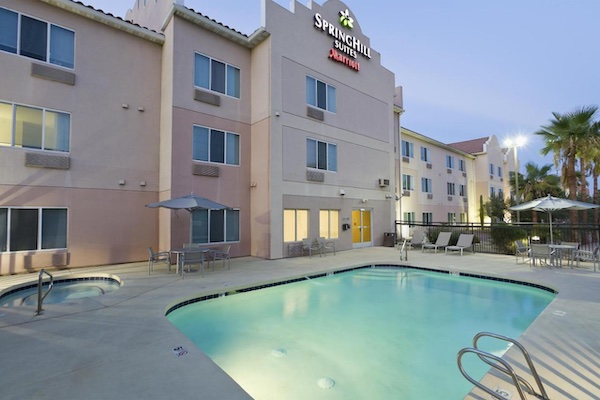 SpringHill Suites Phoenix North
SpringHill Suites is a budget-level hotel chain that can provide a good opportunity to save some money. If you are cool with staying at a more corporate location, this Marriott chain can be a good option for you.
There are two types of rooms at this hotel, and that is it. There is a king suite or a queen suite. Staying at a hotel with only suites is a nice perk when on a budget. This gives you plenty of space for extra visitors or more luggage. Not feeling suffocated is a nice perk of any hotel room, let alone a cheap one.
Part of staying in a budget hotel is being a little bit away from the main hotspots. The closer you are to the main attractions, the more expensive the hotel will be. If you are okay with having to rent a car or paying for transportation to get to different areas, the SpringHill Suites Phoenix North can be a good option. If you need to be within walking distance of downtown or other spots, you may need to choose something else. As long as you can understand this variable, you will be good to go.
Hotel details
Address: 
9425 North Black Canyon Freeway, North Mountain, Phoenix, AZ 85021, United States of America.
Guest rating:
4.1 out of 5
Price per night:
From $95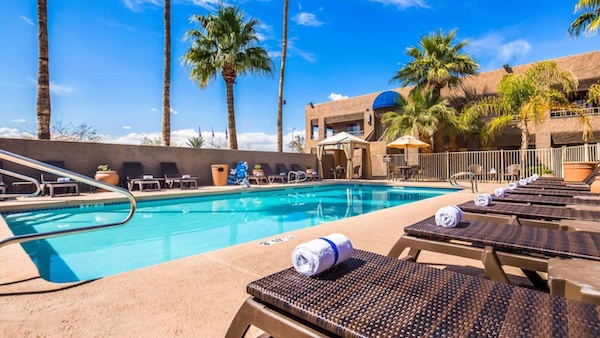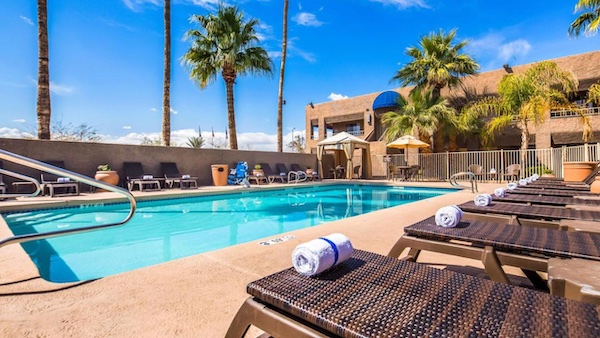 Best Western Inn Phoenix Hotel & Suites
Another chain that is in Phoenix is the Best Western Inn Suites Phoenix. This is very similar to the location above as it is a bit away from the main city. However, this is where you will save money. When location is not as big of a deal, you can save the most money possible.
You will be within a few miles of downtown and a number of great spots. If you are cool with having your own vehicle or paying for Uber, you can be connected fairly quickly.
The differentiating factor is the array of rooms available. Because this is a "suites" location, there are upgrade options out there. To save the most money possible, there are basic rooms. However, a majority of the offers are either suites or studios. Each has plenty of room and can hold many people at once. If you are traveling with others, splitting a room of this caliber is a great way to save money.
There is a swimming pool, outdoor seating area, fitness center, and a few other added amenities. So, if you are in the market for a suite of decent quality along with some other good features, the Best Western at the Phoenix location may be the option for you.
Hotel details
Address: 
1615 East Northern Avenue, North Mountain, Phoenix, AZ 85020, United States of America.
Guest rating:
4.4 out of 5
Price per night:
From $90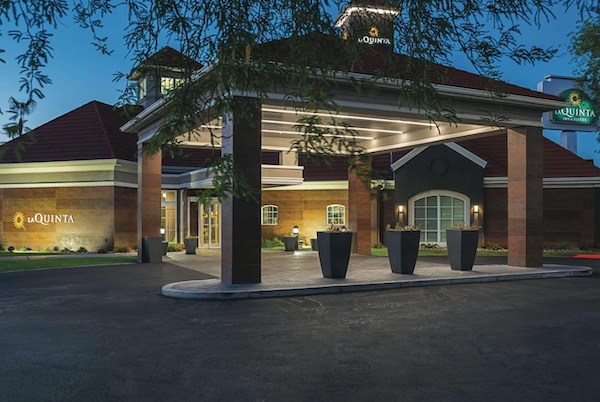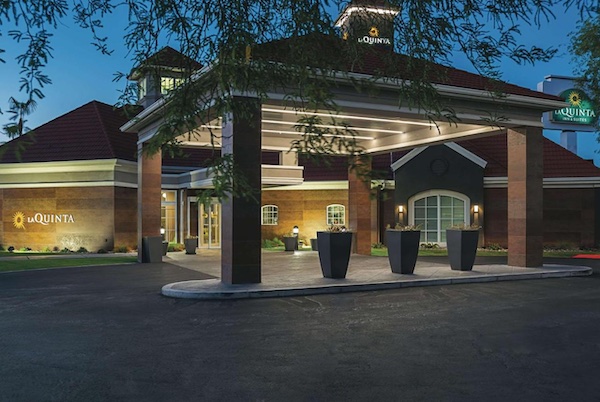 La Quinta by Wyndham Phoenix Chandler
The third, and final, chain, budget hotel on our list today is La Quinta by Wyndham Phoenix Chandler. This is a modern hotel that has a cheap price tag, which is a good combination. Outfitted with simple decor and new amenities, the rooms themselves are all you can ask for out of a budget hotel option. This can provide a steady home base for your travels.
This hotel is nothing crazy, but crazy brings a high price tag. Because this is a simple hotel, your wallet will not take as strong of a blow. This is shown in the rooms available. There is the deluxe room, which is the most basic, but there are also executive rooms. These have a little more room and can fit more visitors. These are not the size of a studio, but they make for a nice experience that does not break the bank.
The location is just like the others. You will be 5-10 miles from the hotspots, so paying for additional transportation is a must.
Hotel details
Address: 
15241 South 50th Street, Ahwatukee Foothills, Phoenix, AZ 85044, United States of America.
Guest rating:
4.3 out of 5
Price per night:
From $86
About our budget hotel recommendations in Phoenix
We are a travel research company. Our team helps you discover the best cheap hotels in Phoenix by researching the internet for you. We have also visited some of these places. Hence, it's not just our opinion, it's the opinion of thousands of travelers who have been there before you. We make it easy for you to find out about the best budget hotels in the city.
Please note, we only list hotels that have an aggregated guest review rating of at least 4.0 out of 5. We aggregate all reviews from different booking sites and other unbiased review websites. Any hotel listed here should have a price of $100 or less per night. Hence, you can be certain all hotels listed above offer you a great and affordable stay in Phoenix.
Lowest price guarantee
We partner with Booking.com and Hotels.com. Both booking websites offer the lowest price guarantee, so you can be certain you will always get the best deal for the hotels above. If you have seen a better price elsewhere, all you need to do is contact the booking website, and they will refund you the difference immediately. You can price match right up until the day before check-in.
We also recommend you read our guide about how to save money on hotel bookings. It's a list of tips about when you should book a hotel, what tools you can use, and other things you can do to find your preferred hotel at an affordable price.
Top 3 budget hotels in Phoenix
Let's summarize this affordable travel guide. Based on thousands of guest reviews, these are the best budget hotels in Phoenix:
More Phoenix recommendations
Get to know the city even better by reading our other articles about Phoenix: