In November 1989, the Berlin Wall came crashing down, reuniting a once divided city. The wall's fall transformed what was already an amazing city into a must-visit European capital. Today, Berlin is a thriving, progressive city, jam-packed with museums, historical sites, and brilliant bars and restaurants.
In 2019, 14 million travelers visited Berlin for its unique atmosphere and history. Thanks to Berlin's history, it has been shaped into a city like no other in the world. Its individual neighborhoods are unique as well, combining to create a holiday destination for all ages.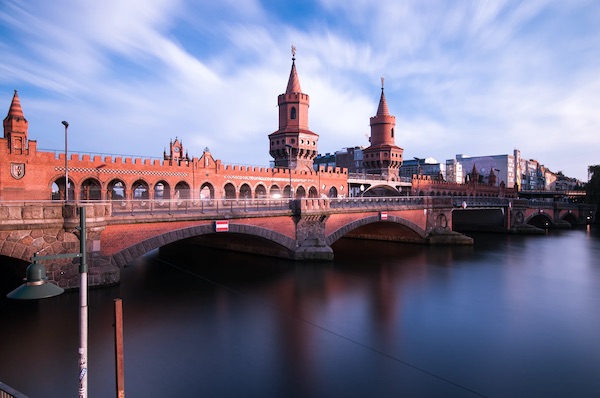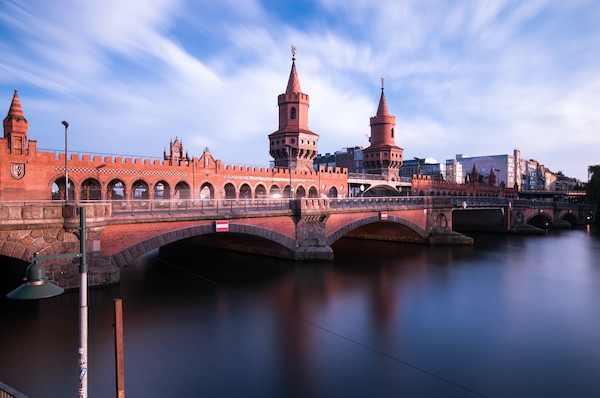 Kreuzberg
Kreuzberg is the ideal place to base your stay in Berlin if nightlife is central to your holiday plans. The neighborhood is lively and springs into action when the sun goes down. Vibrant bars and cool nightclubs can be found around nearly every corner in Kreuzberg. Many of these establishments are open until the early hours of the morning.
Although you will find a lot to love about Kreuzberg after dark, there is just as much stuff to enjoy during daylight hours. Kreuzberg has a variety of historic landmarks and cultural vultures will flock to the museums and galleries found in the area. The Soviet War Memorial is a popular tourist destination. Kids will love the Spectrum Science Center and the Archenhold Observatory.
Hotels are limited, so travelers who want to stay in the area should book in advance to get the best rooms available. You may find a variety of Airbnb properties in Kreuzberg as locals rent out their apartments. Kreuzberg is well-serviced by the Berlin metro, meaning you can reach other parts of the city rather easily. There is always something going on in Kreuzberg, so it shouldn't be difficult to find something fun to do in the neighborhood.
Best place to stay in Kreuzberg
Hotel Johann. Address: Johanniterstr. 8, Friedrichshain-Kreuzberg, 10961 Berlin, Germany.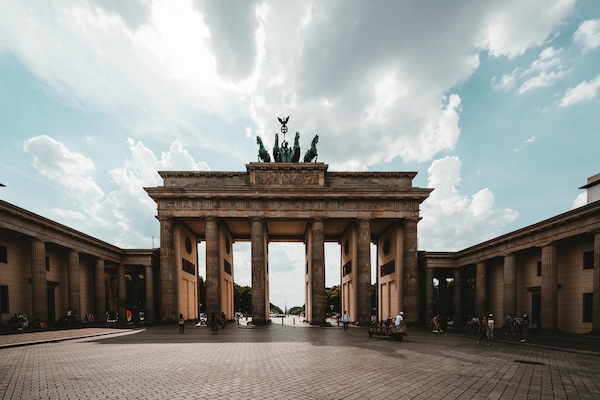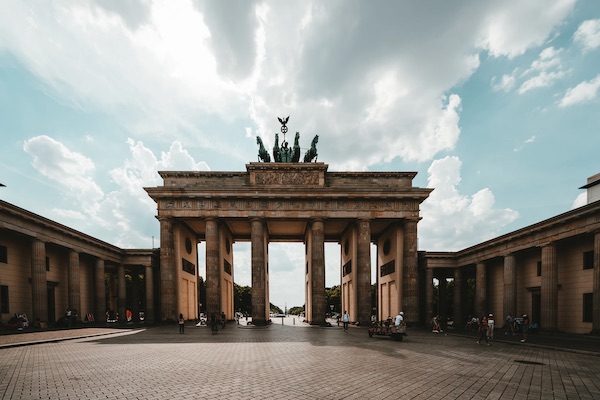 Mitte
If it is your first time to visit Berlin, you should consider spending time in Mitte. Translated into English, Mitte means "center". The area is the central part of Berlin and as close to "downtown" as you can get. Mitte is home to many of Berlin's most famous historical landmarks. The famous Brandenburg Gate, Museum Island, and the Reichstag are just three of the must-see attractions located in Mitte. Berlin Cathedral is another of the popular historical sites. Built in the 19th century, you can explore the royal tombs that are located in the cathedral.
Foodies should look no further than exploring the restaurants located in Mitte. The neighborhood is Berlin's culinary center. In addition, the shopping is top-notch and travelers can explore its many boutiques and department stores.
Visitors to Mitte should not miss one of the most culturally significant museums on offer. The DDR Museum is situated in the former East Berlin portion of the capital. It is opposite Berlin Cathedral and tells the story of life in Germany prior to the country's reunification. It is a powerful and thought-provoking museum.
Best place to stay in Mitte
Titantic Deluxe Hotel. Address: Französische Straße 30, 10117 Berlin, Germany.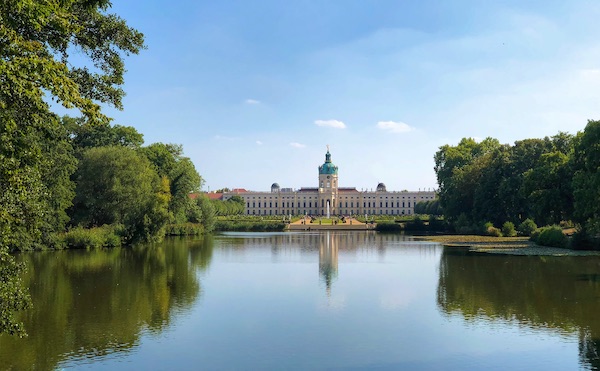 Charlottenburg-Wilmersdorf
Situated in what was West Berlin, Charlottenburg-Wilmersdorf is the ideal place for families to stay on their Berlin holiday. You will find Berlin's most popular shopping district in Charlottenburg, Kurfürstendamm. Berlin's famous Kaufhaus des Westens department store is located in the district.
Parents taking their kids to Berlin for a holiday full of history may need to explore a few sites for the young ones. The Charlottenburg-Wilmersdorf area makes it perfect to treat the kids as the Berlin Zoo is located in the neighborhood. Opened in 1844, the zoo covers 35 hectares and is home to more than 20,000 animals. For more history, head to the Charlottenburg Palace, which is the largest in the city and features architecture from the baroque and rococo periods.
Charlottenburg-Wilmersdorf is considered the wealthy part of the city. Its family-friendly attractions are a huge reason that travelers seeking out accommodation in the neighborhood, along with its safety. There is a large variety of hotels and Airbnb properties to choose from in Charlottenburg-Wilmersdorf.
Best place to stay in Charlottenburg-Wilmersdorf
Hotel am Steinplatz. Address: Steinpl. 4, 10623 Berlin, Germany.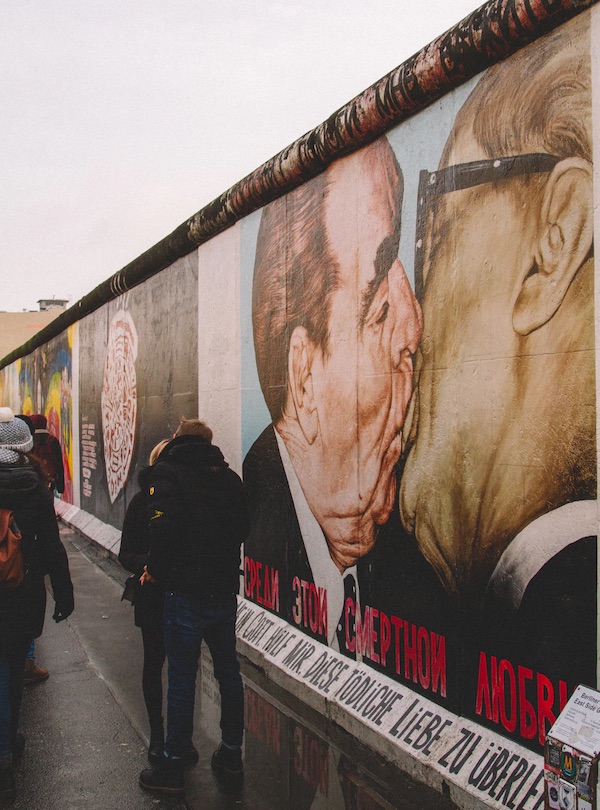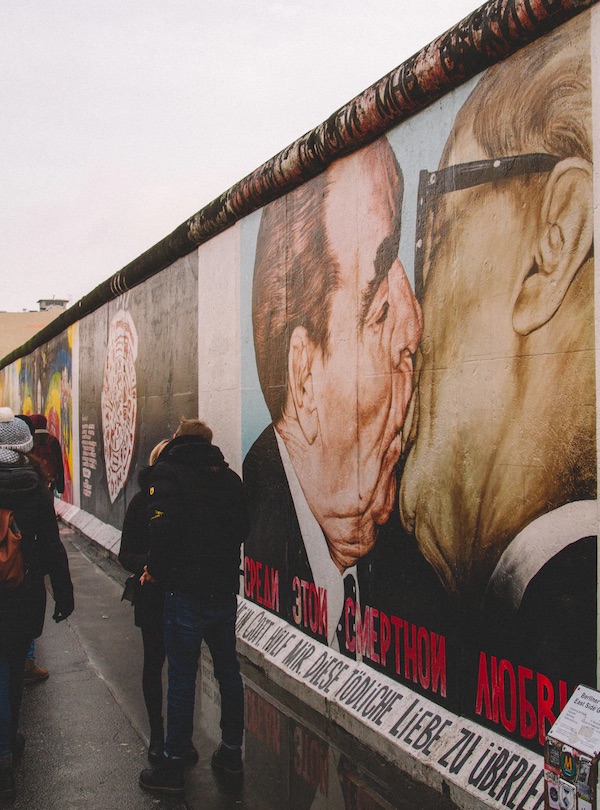 Friedrichshain
Friedrichshain is one of the most diverse districts in Berlin. One minute you can experience the neighborhood's hustle and bustle, and the next, you can be surrounded by utter silence. A top reason for staying in Friedrichshain is that it was previously a part of East Berlin. Culture vultures and history buffs can see the architecture of the neighborhood before Germany was reunified.
The area has a vibrant feel with a nightlife that is only topped by Kreuzberg. However, its nightlife and vibe are different from those offered by other areas of the city. Friedrichshain is more bohemian and much of its atmosphere has to do with being a former section of East Berlin.
You will find a variety of cafes, restaurants, and bars around Friedrichshain. These venues are very much alternative and some might say, hipster. Yet, unlike places in London, Brooklyn, or Los Angeles, the places in Friedrichshain are not trying to be trendy and hipster.
One of the cool places to visit in Friedrichshain is the Computer Game Museum. Of course, don't miss The Wall Museum either, which traces the history of the Berlin Wall through multimedia exhibits.
Best place to stay in Friedrichshain
Michelberger Hotel. Address: Warschauer Str. 39-40, 10243 Berlin, Germany.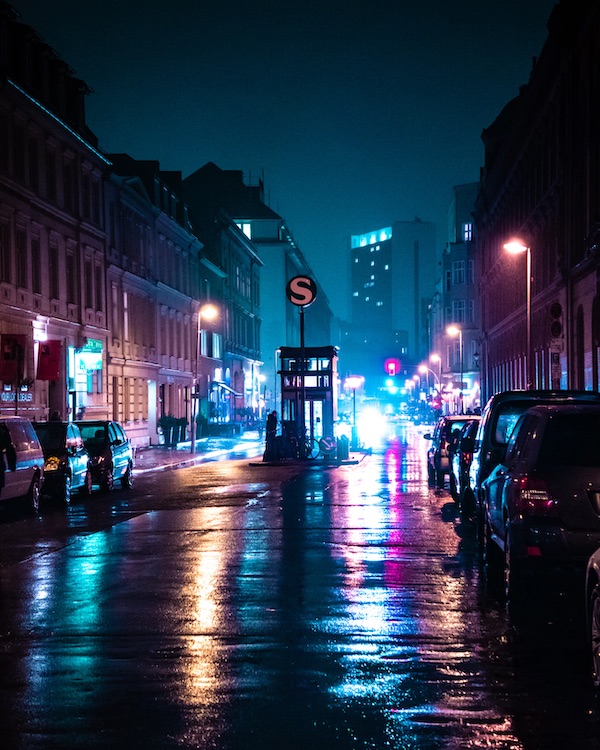 Neukölln
Berlin is one of the coolest cities in all of Europe, hands down. It is difficult to nail down one part of the capital that is cooler than the rest. However, Neukölln is often considered by locals to be the coolest part of the city and it is difficult to disagree. Why? For one, its atmosphere is incredible and easy to soak up by just walking around Neukölln's streets.
Tempelhofer Feld is one of the popular destinations for locals and tourists alike. The park was once an airport and covers around 355 hectares. It is a breath of fresh air for locals seeking to get away from the hustle and bustle of the city. Standing in the middle of the park, you wouldn't know you are in one of Europe's major capital cities.
There are two negatives to staying in Neukölln. One of which is that it's away from some of the popular tourist attractions located in Mitt. In addition, the number of hotels is limited, so you may want to book an Airbnb. Otherwise, Neukölln is a fantastic area that is only made better courtesy of its lively nightlife.
Best place to stay in Neukölln
Leonardo Boutique Hotel Berlin City South. Address: Rudower Straße 80-82, Neukölln, 12351 Berlin, Germany.

Where travel critics stay in Berlin
Want to know where travel critics from publishers like The New York Times, Frommer's, Fodor's and Lonely Planet stay in Berlin? Check out our overview of all recommended hotels, hostels and B&Bs in Berlin.
Budget
"A fashionable, comfortable and modern experience with sweeping views of old Berlin.If the name Bikini Berlin doesn't give you a sense of this boutique hotel's playful vibe, you'll get it from the bicycles dangling from the ceiling at the entrance and the receptionists' casually hip disheveled sweatshirts." — New York Times.
Address: Budapester Str. 40, 10787 Berlin, Germany.
Mid-range
"Casa Camper is located in the heart of Berlin's Mitte shopping and sightseeing district, a short walk from Museum Island and the Mulackstrasse boutiques. The hotel is stylish but understated, offering stunning views over the rooftops of central Berlin and the steeples of Prenzlauer Berg." — CNN.
Address: Weinmeisterstraße 1, 10178 Berlin, Germany.
Luxury
"Discreet service and a boutique atmosphere make the Hotel de Rome a major draw for the Hollywood jet set. The general feel is traditional, but eccentric design details like oversized furniture and brightly colored accents add an undercurrent of excitement." — Fodor's.
Address: Behrenstraße 37, 10117 Berlin, Germany.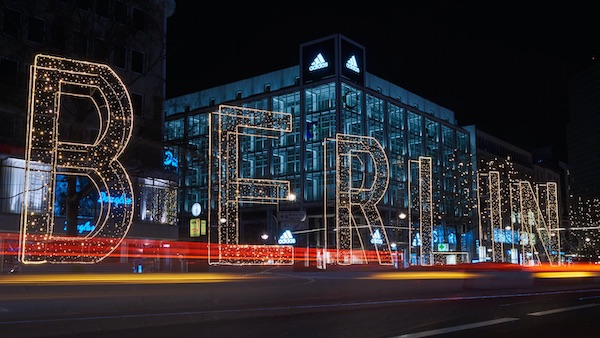 FAQ: Berlin hotel tips
Looking for the best budget, boutique, or luxury hotel in Berlin? Or maybe you're a backpacker looking for an excellent hostel? Want to know which Berlin hotel serves a great breakfast? Here are the answers to all those and other questions about where to stay in Berlin.
What is the best budget hotel in Berlin?
If you're looking for a cheap hotel in Berlin, then try Hotel Rossi. It's an excellent budget hotel offering great value for money. It's in a good location, it's been recommended by travel experts and the hotel has excellent customer reviews. Also check out our list of the best cheap hotels in Berlin.
What is the best boutique hotel in Berlin?
You like some luxury but don't like the famous chain hotels. If you're looking for the best boutique hotel in Berlin, you should check out Hotel Am Steinplatz. It's a very cool hotel that has been highly recommended by travelers and experts. Also make sure you read our shortlist of the best boutique hotels in Berlin, it's a manually curated list of the most unique and romantic hotels in the city.
What is the best luxury hotel in Berlin?
If money isn't a problem and you're looking for a luxury hotel in Berlin, then go for Rocco Forte Hotel De Rome. The hotel offers excellent service, it's in a top location, it has been rated very highly by previous guests and renowned travel critics have recommended it. Also check out our list of the best luxury hotels in Berlin, it's a manually curated list of the most exclusive 5-star hotels in the city.
What is the best hostel in Berlin?
If you're looking for a great hostel in Berlin, then you should check out PLUS Berlin Hostel. The hostel has magnificent reviews by backpackers, it has been recommended by well-known travel experts and it's in a good location. Also make sure you read our shortlist of the best hostels in Berlin.
Which Berlin hotel offers great views?
The 25Hours Hotel Bikini offers some great views of Berlin, it also has an excellent rooftop bar.
Which Berlin hotel offers excellent breakfast?
If you're looking for a hotel in Berlin that offer a good breakfast, then try the Titanic Deluxe Hotel Gendarmenmarkt. Breakfast there has been rated as excellent by guests.
Which Berlin hotel has the best rooftop bar?
Looking for a great rooftop bar with some nice views of Berlin? Try the 25Hours Hotel Bikini, it's affordable and offers nice views and a great rooftop bar.
How much does it cost to stay in a Berlin hotel?
The price for a 3-star hotel in Berlin is $110 per night on average. If you're looking for a 4-star hotel then the cost will be approximately $140 per night. If luxury is your thing and you want a 5-star hotel then you would have to pay around $230 per night.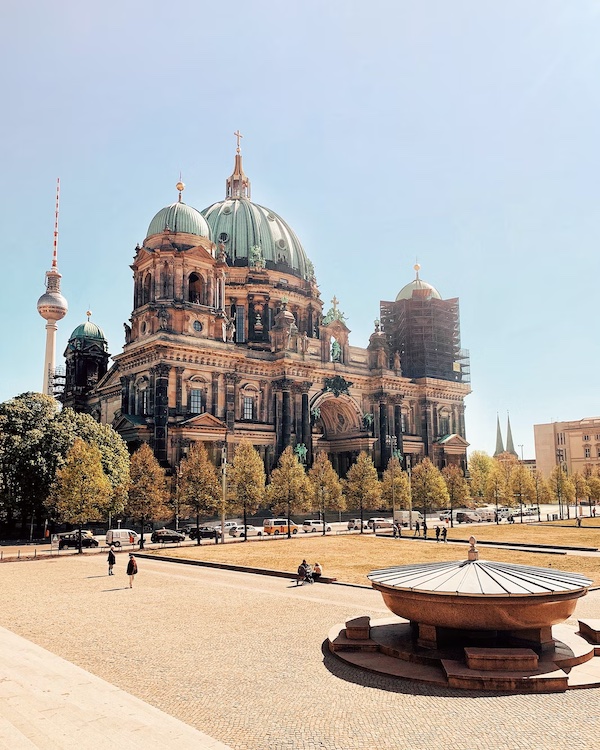 Best time to visit Berlin
The best time to visit Berlin is during the months of May to September. These months are the peak tourist season in Berlin as the weather is pleasant, the days are long, and the city comes to life with various events and festivals.
During this time, you can enjoy outdoor activities like sightseeing, cycling, and visiting the city's numerous parks and gardens. You can also attend popular events like the Berlin International Film Festival, the Berlin Beer Festival, and the Carnival of Cultures. The city's nightlife is also buzzing during this time, with numerous clubs and bars open late into the night.
If you're looking for a quieter and more budget-friendly time to visit Berlin, then the winter months from December to February are the best. Although the weather can be cold and snowy, the city is less crowded, and you can enjoy Christmas markets and other winter-themed activities.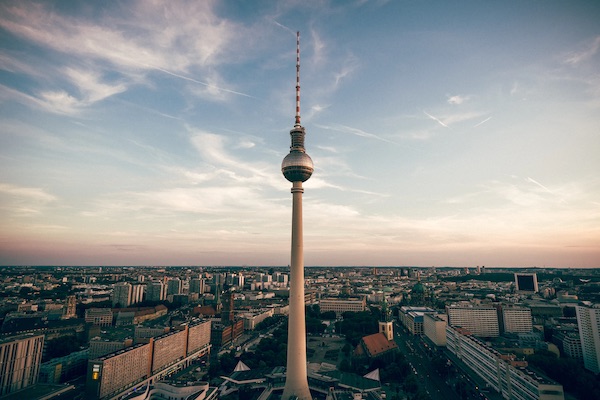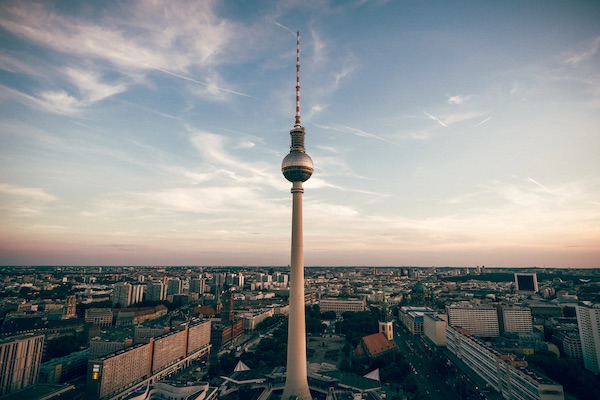 Best things to do in Berlin
There are a lot of things to do in Berlin and the surrounding areas, including day trips, attractions, museums, sightseeing tours and many other activities. Here's our list of 3 things you should definitely do when you're in and around Berlin:
Berlin: 2.5-Hour Boat Tour Along the River Spree
Enjoy a 2.5-hour boat cruise along the River Spree and learn interesting facts about Berlin. Explore the main attractions in the city from the water including the government district, Bellevue Palace, Berlin Cathedral, and Museum Island. Price: $26. More info.
Explore Berlin: Top Attractions Walking Tour
Visit some of Berlin's most popular attractions — like the Berlin Wall, Brandenburg Gate, the Reichstag and Checkpoint Charlie — as well as a few lesser-known locations that many group sightseeing tours miss. Price: $19. More info.
Berlin: TV Tower Fast View Ticket
Offering breathtaking views over the German capital, the TV Tower cuts a striking image against the Berlin skyline. Secure yourself a hassle-free entrance ticket to this famous city attraction and bypass the infamous queues of people lining up outside. Price: $27. More info.
Deciding where to stay in Berlin
As a closing note, let's summarize this travel guide. We covered the best areas of Berlin so you can decide which part of town you want to stay in.
Top 5 areas to stay in Berlin
Neukölln
Friedrichshain
Charlottenburg-Wilmersdorf
Mitte
Kreuzberg
As you have seen in this article, there are a lot of things to explore, and deciding where to stay in Berlin is important. Whether you stay in Neukölln, Friedrichshain, Charlottenburg-Wilmersdorf, Mitte or Kreuzberg, all those neighborhoods are in good locations.
The atmosphere of the area, whether you travel for leisure or business, whether you travel with your family or friends, and proximity to the attractions you prefer to visit should probably be the deciding factors. Whatever your preference is, you'll have a great time in Berlin.
Check out our other guides about the best places to stay in Berlin: