As one of the shining stars of Eastern America, Boston, Massachusetts has a ton to explore. From the deep-rooted history dating back to before independence from England to sports teams with rabid fans, there is a whole lot here.
The east coast of the United States is a unique place. With easy access to so many other cities, there is a lot of hopping around and exploring to be had. If you want a bunch of cultural experiences packed into one place, Boston is a great starting point. Even if you are here on business, you are in the right place.
Today, we will be talking about budget hotels. When traveling to this area of the world, the price tag can be a bit heavy. So, you need to offset it by saving money in certain areas.
Here are the three best cheap hotels in Boston!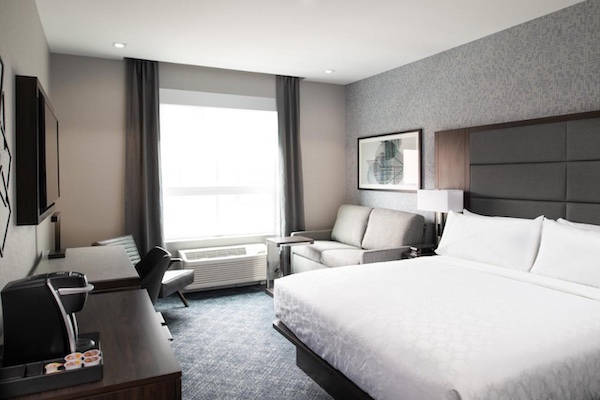 Holiday Inn Express, Boston South
Holiday Inn is one of the biggest budget hotel chains in the world. However, they took the value up a notch with the Holiday Inn Express. Rooms are a bit smaller, the decor is more basic, and your stay can save you even more money.
The Holiday Inn Express Boston South location is a great one for those who want or need to be in this area of the city. You will be fairly close to a few of the museums, and the zoo, so quick travel accommodations can provide great value.
In terms of the rooms, there are the basics as well as some upgrading options. Because this is an express location, there are no suites or fancy rooms offered. What you can upgrade to is the number and type of beds. Standard king and queen rooms are the basics, and you can get more room if you would like.
Overall, the Holiday Inn Express in Boston South can keep you in the mix of things without taking too much of your money. If you are okay with paying for Ubers or renting a bike to get around, this is the one for you.
Hotel details
Address: 
1 Arlington Street, Quincy, 2171, United States of America.
Guest rating:
4.4 out of 5
Price per night:
From $110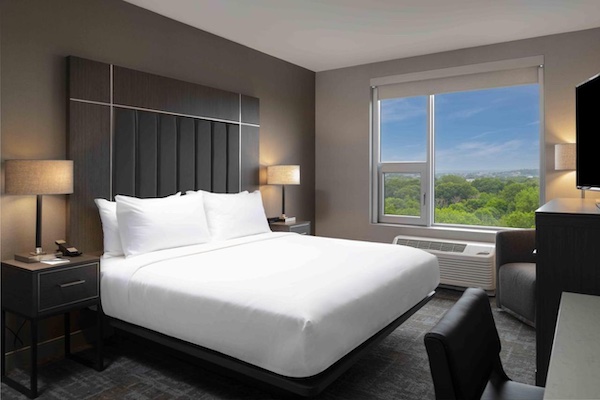 Fairfield by Marriott Inn & Suites Boston Medford
Marriott is one of the largest hotel holding groups in the entire world. Fairfield is one of the mid-end lines that bring good quality at a fraction of the price of some competitors. With a very modern and sleek look, you will feel like you are in a luxurious spot. The difference is the price tag.
Before we get to the hotel itself, it is important to analyze how the immediate area is. Although it is not super close to some of Boston's famous points, you are within five miles from them. So, if you are okay with renting a bike or taking an Uber, you can access areas fairly easily. Some of those hotspots in that range include Harvard, Central Square, TD Garden, and Fenway Park.
Back to the hotel, The Fairfield at the Boston Medford location is very steady and consistent. The rooms are known to be clean and provide just enough space for those who do not need anything fancy.
There are only two types of rooms, king and queen, so there are no suites you can upgrade to. They keep costs down by keeping everything simple.
Hotel details
Address: 
85 Station Landing, Medford, 2155, United States of America.
Guest rating:
4.7 out of 5
Price per night:
From $130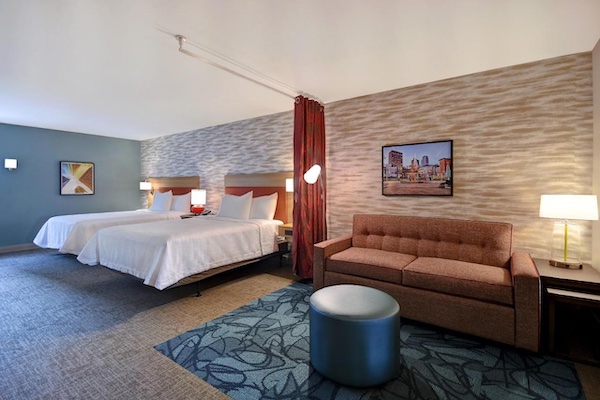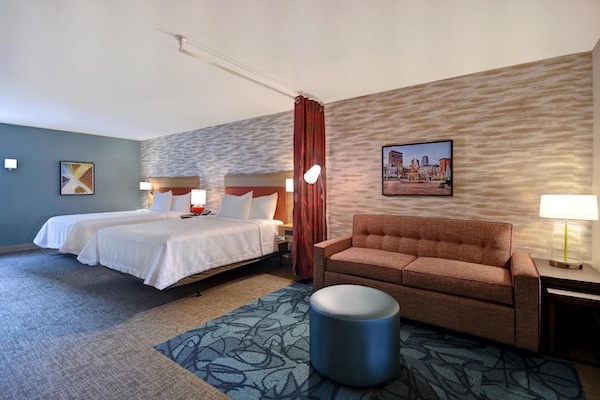 Home2 Suites by Hilton Boston South Bay
As the budget hotel industry boomed due to people wanting to save money while still having decent accommodations, Home2 shot onto the scene. Although Hilton is a huge company that has a ton of lines, the Home2 Suites is one of the most unique, at least at the chain level.
Home2 is the first hotel of its kind to offer only suites. There are no small, basic rooms. Every suite has more room than your standard hotel room, so if you are traveling with family, or simply do not want to be squeezed in, this is a great option for you.
Although you are getting suites with more room, prices are not automatically higher. Although this hotel is new and modern, it still beats the price of a suite at a luxury hotel.
Being at the Hilton Boston South Bay puts you close to the JFK Presidential Library and Museum, Franklin Square, Fenway Park, and a number of great restaurants. So, not only is the in-suite experience very enjoyable, but you can get to know Boston without too much hassle. After all, you are in Boston to enjoy it, not the hotel room exclusively.
Hotel details
Address: 
15 Jan Karski Way, Dorchester, Boston, 02125, United States of America.
Guest rating:
4.3 out of 5
Price per night:
From $130
About our budget hotel recommendations in Boston
We are a travel research company. Our team helps you discover the best cheap hotels in Boston by researching the internet for you. We have also visited some of these places. Hence, it's not just our opinion, it's the opinion of thousands of travelers who have been there before you. We make it easy for you to find out about the best budget hotels in the city.
Please note, we only list hotels that have an aggregated guest review rating of at least 4.0 out of 5. We aggregate all reviews from different booking sites and other unbiased review websites. Any hotel listed here should have a price of $130 or less per night. Hence, you can be certain all hotels listed above offer you a great and affordable stay in Boston.
Lowest price guarantee
We partner with Booking.com and Hotels.com. Both booking websites offer the lowest price guarantee so you can be certain you will always get the best deal for the hotels above. If you have seen a better price elsewhere, all you need to do is contact the booking website and they will refund you the difference immediately. You can price match right up until the day before check-in.
We also recommend you read our guide about how to save money on hotel bookings. It's a list of tips about when you should book a hotel, what tools you can use, and other things you can do to find your preferred hotel at an affordable price.
Top 3 budget hotels in Boston
Let's summarize this affordable travel guide. Based on thousands of guest reviews, these are the best budget hotels in Boston:
More Boston guides
Get to know the city even better by reading our other articles about Boston:
Best boutique hotels in Boston