There is a certain charm that comes with New England and the east coast. Boston is one of the hallmark cities that represent the area. Whenever taking a tour of the iconic cities of America, Boston should be toward the top of the list.
With the distinctive accents, vibrant sports culture, and historical hotspots, Boston is a super interesting city in Massachusetts that is well worth a visit. In fact, you can spend many days exploring the area and seeing all that this city has to offer.
Plus, you are in an area that can be a starting point for an east coast tour. Visiting cities like New York City, Philadelphia, and Washington D.C. is not hard to do from here.
The best way to really elevate your stay is by staying in a luxurious spot that can bring you tremendous value.
Here are five of the best luxury hotels in Boston!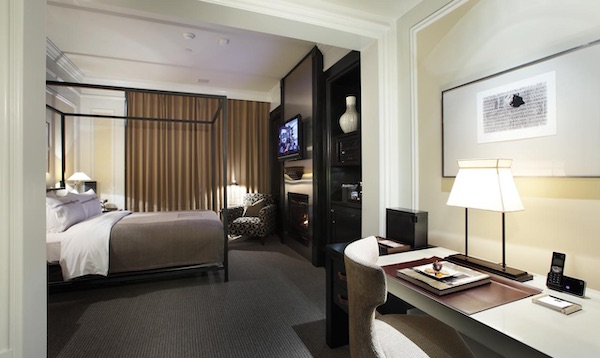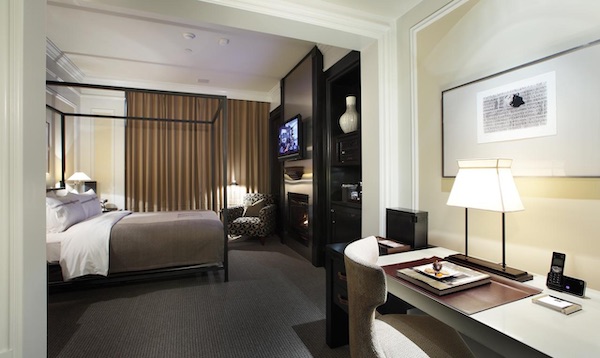 XV Beacon
First up on our list is the XV Beacon. This is the perfect hotel for those who want luxurious features while being right in the middle of Boston's historical charm. This is partly accomplished by the decor and architecture of the building itself. The Art Deco furniture and old-time vibes transport you within sacrificing any of the features of modern-day.
Some of those features include valet parking, a rooftop garden with a hot tub, a restaurant, and a bar, among others. So, staying here will put you in a historic area of Boston while giving you great perks along the way.
Hotel details
Address: 
15 Beacon Street, Beacon Hill, Boston, MA 02108, United States of America.
Guest rating:
4.3 out of 5
Price per night:
From $370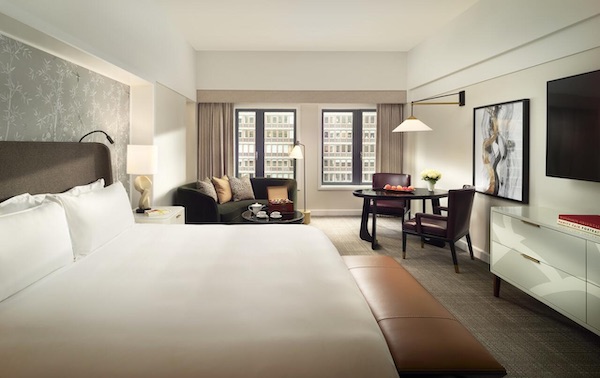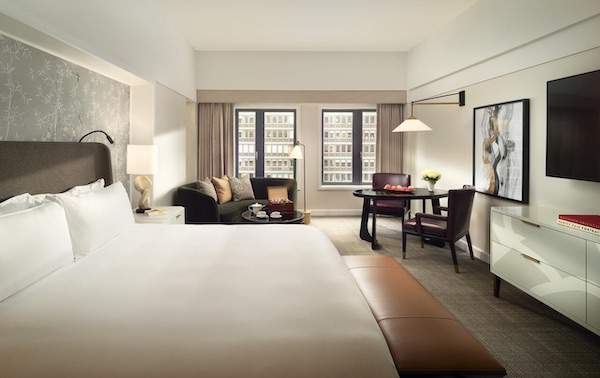 Mandarin Oriental Boston
In Boston, the Back Bay area is where a lot of the high-end amenities are located. This is also where the Mandarin Oriental is located. As a sort of chain, Mandarin Oriental is finally in Boston and there to deliver some excellent value.
This hotel's unique factor is the diversity of rooms offered to you. This is no standard hotel with regular rooms. They take it up a notch. With just under 150 total rooms, there is a wide range of options available to you. Some options include the lifestyle room, Mandarin room, deluxe room, Back Bay room, and many more. Each has a unique feature that may be worth upgrading to.
Hotel details
Address: 
776 Boylston Street, Back Bay, Boston, MA 02199, United States of America.
Guest rating:
4.4 out of 5
Price per night:
From $460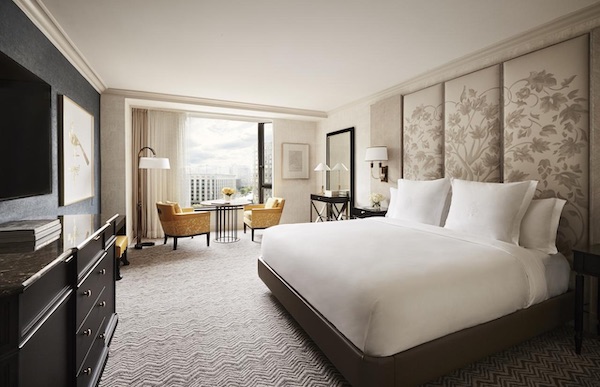 Four Seasons Boston
Four Seasons is one of the most well-known upscale hotel chains in the world. So, it is only fitting that Boston has its own location. The Four Seasons Boston is a great spot that you know will bring a quality product to you.
This is another location in the Bay Back area, so you will be surrounded by luxury in and out of your hotel. One of the specific aspects of this Four Seasons is the restaurant. The Bristol is an award-winning spot that has excellent food. You will probably venture out most of the time, but having a quality restaurant on site is a big perk.
Hotel details
Address: 
200 Boylston Street, Boston, MA 02116, United States of America.
Guest rating:
4.5 out of 5
Price per night:
From $440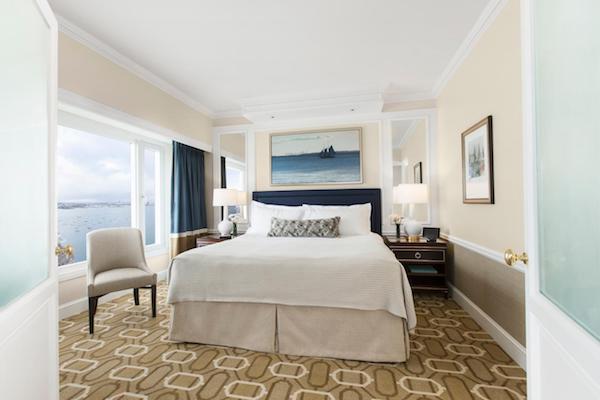 Boston Harbor Hotel
Next up is the Boston Harbor Hotel. If you are in search of some incredible views, this is a good place to start. With the bay right there, you can take in the natural and historical aspects of Boston.
The combination of location and architecture makes a great pair for a place to stay at. The biggest perk is the location, however. It will not take much to explore all of the awesome aspects that Boston has to offer. Staying right by the big attractions can be quite fruitful.
There are 232 rooms, so it is fairly middle of the road in terms of capacity. This brings you updated facilities without feeling overpressured with heavy traffic.
Hotel details
Address: 
70 Rowes Wharf, Boston, MA 02110, USA.
Guest rating:
4.7 out of 5
Price per night:
From $415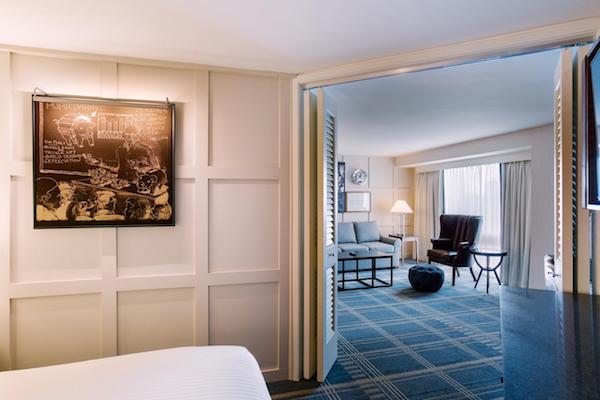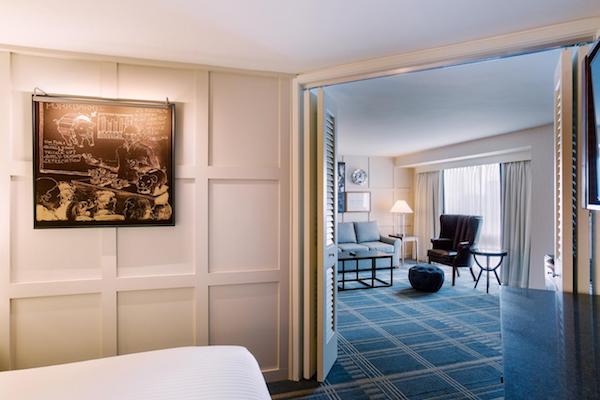 The Charles Hotel
A big part of the Boston area's identity is Harvard. Everyone has heard of Harvard, so being pretty close to it provides an interesting perspective. In fact, the Charles Hotel sits right between Harvard and Radcliffe. It even has the red brick exterior that is famous in the area. It seems to blend right into the local vibe.
The hotel features just under 300 rooms, so it is near the high side in terms of capacity limits. However, be sure to get a reservation early, because this area is a hot spot for visitors.
In terms of amenities, there is a spa and restaurant that really stick out above the rest of the things offered. There is no better way to unwind after a busy Bostonian day than getting treatment and then a delicious bite to eat.
Hotel details
Address: 
1 Bennett St, Cambridge, MA 02138, Boston, USA.
Guest rating:
4.5 out of 5
Price per night:
From $305
About our luxury hotel recommendations in Boston
We are a travel research company. Our team helps you discover the best luxury hotels in Boston by researching the internet for you. We have also visited some of these places. Hence, it's not just our opinion, it's the opinion of many travelers who have been there before you. We make it easy for you to find out about the most luxurious and exclusive 5-star hotels in the city.
Please note, we only list hotels that have an aggregated guest review rating of at least 4.0 out of 5. We aggregate all reviews from different booking sites and other unbiased review websites. Hence, you can be certain all hotels listed above offer you a great stay in Boston.
Best price guarantee
We have partnered with Booking.com and Hotels.com to offer the best price for your stay in Boston! Both sites offer price matching, so you can be sure that you are getting the cheapest rates possible for a luxury hotel in Boston. If you find an even lower rate on another site at least 24 hours before check-in, contact them to claim a refund of the difference!
Top 5 luxury hotels in Boston
Having read this guide, now let's summarize what we learned. We found the best 5-star hotels in Boston thanks to reviews and tips from thousands of guests and travel experts:
More information about Boston
We hope you enjoy the advice we've given to you above. If so, be sure to check out some of our other articles about Boston:
Best boutique hotels in Boston