Sydney is a beautiful city Down Under, bursting at the seams with things to see and do. From visiting historic landmarks to experiencing outdoor activities, Sydney has everything and will put a smile on even the most jaded traveler's face.
The beaches are arguably the biggest reason travelers should book holidays to Sydney. The city is so much more than beaches, however. Sydney Opera House, Sydney Harbour Bridge, and lush parks all can be explored by travelers.
You should consider one of these five areas to stay in Sydney. Each is a beautiful part of the Aussie city that shouldn't be missed. You may never want to leave Sydney once you arrive.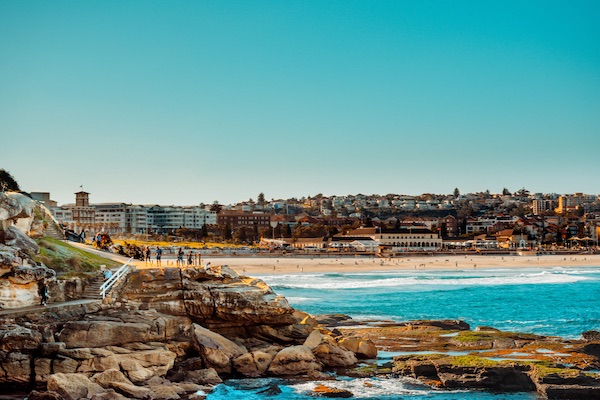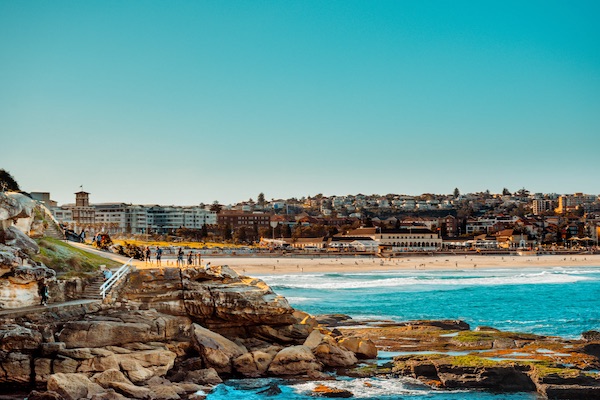 Bondi
Bondi is home to the world-famous beach of the same name. The neighborhood is situated to the east side of Sydney's Central Business District (CBD). Although Bondi is a very popular place to go for tourists and locals, it is a busy hub, which makes it difficult to get in and out of.
You can get in and out of Bondi more easily with public transport, at least easily at certain points of the day, than car. Therefore, staying in Bondi can be perfect if you want to spend most of your time in Sydney at the beach.
The neighborhood is a mixture of fast-food restaurants, chain stores, upscale clothing boutiques, and jewelry stores. Apartment hotels and Airbnb properties are popular amongst individuals staying in Bondi.
An apartment to spend your nights in allows you to cook your own meals, giving you the chance to save money for going out.
A popular activity in Bondi is to make the six-kilometer walk to Coogee. The path takes you along the coast, providing Instagram-worthy images. You will find a variety of dining options around Bondi. Backpackers are often seen around the area, which adds to the area's atmosphere as vibrant and young.
Best place to stay in Bondi
Hotel Bondi. Address: 178A Campbell Parade; Bondi Beach, Bondi, 2026 Sydney, Australia.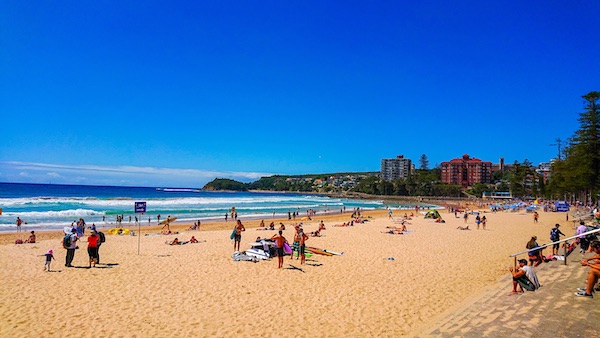 Manly
Bondi is very busy and if this turns you off of staying in the area, then book accommodation in Manly. It is an alternative for accommodation and gives you the chance to experience the beach on a holiday without the crowds of Bondi. Manly is not as touristy as Bondi is, but you will find the surfing and watersports to be just as good.
Sydney Harbour National Park is located nearby and is a brilliant way to spend a day. Pack a picnic for a full day out hiking in the park. A must-do activity in Sydney is to take the ferry from Circular Quay to Manly Beach.
The ferry allows you to see a variety of Sydney landmarks including the Opera House and Sydney Harbour Bridge.
You can try your hand at surfing on Manly Beach. There are instructors and academies that teach visitors the finer art of surfing. A stop off at the 4 Pines Brewery is a must any time of the day for a cold beer.
Best place to stay in Manly
Q Station Harbour National Park Hotel. Address: 1 N Head Scenic Dr, Manly NSW 2095, Australia.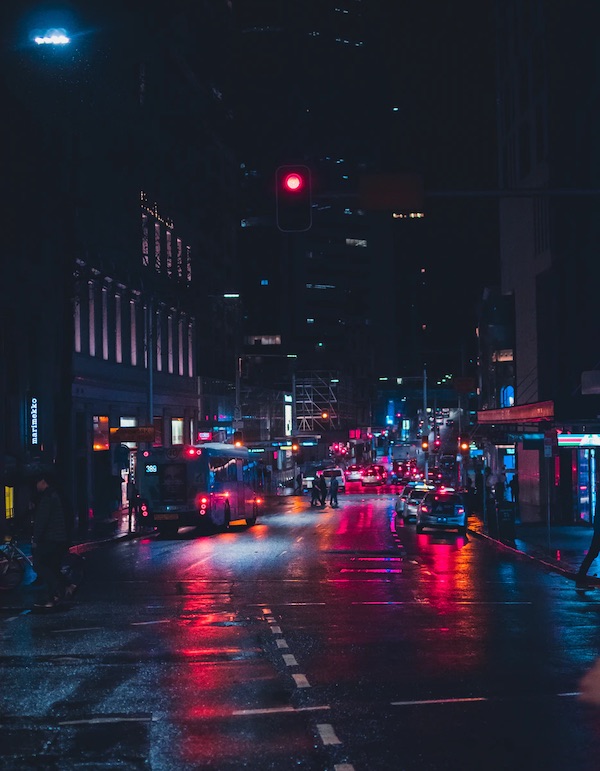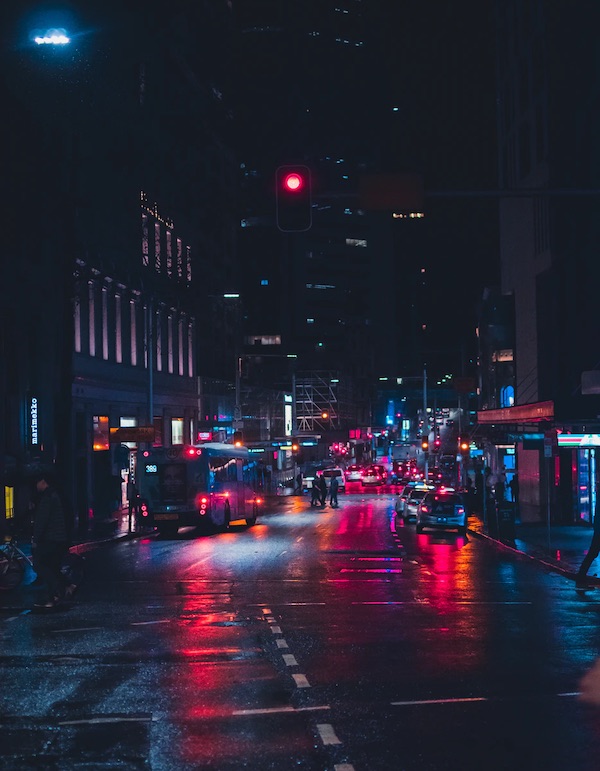 Newtown
Newtown is arguably the most vibrant area in Sydney. It is filled with young people giving it a lively atmosphere that few other parts of Sydney possess. If Brooklyn is New York City's hipster haven, then Newtown is the same to Sydney.
At one time, Newtown was a hangout for backpackers, university students, and others looking for fun and a low price for accommodation. The area is now more upscale and many individuals have been priced out.
The area used to be home to old-school pubs and cafes. However, more modern places have been opened in recent years.
Street art is one of the most apparent parts of Newtown when you arrive in the area. It is everywhere. The art isn't graffiti rather it is wall murals that make you stop and take notice. Foodies and drink aficionados will love a night out in Newtown. There are a variety of places to stop off for food and drink with many places providing unique fare.
Best place to stay in Newtown
Hotel The Urban. Address: 52-60 Enmore Road, Newtown, 2042 Sydney, Australia.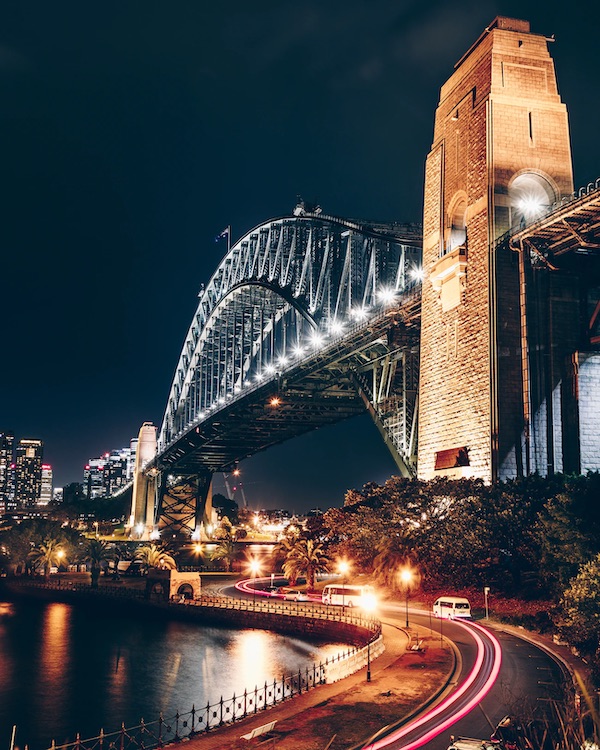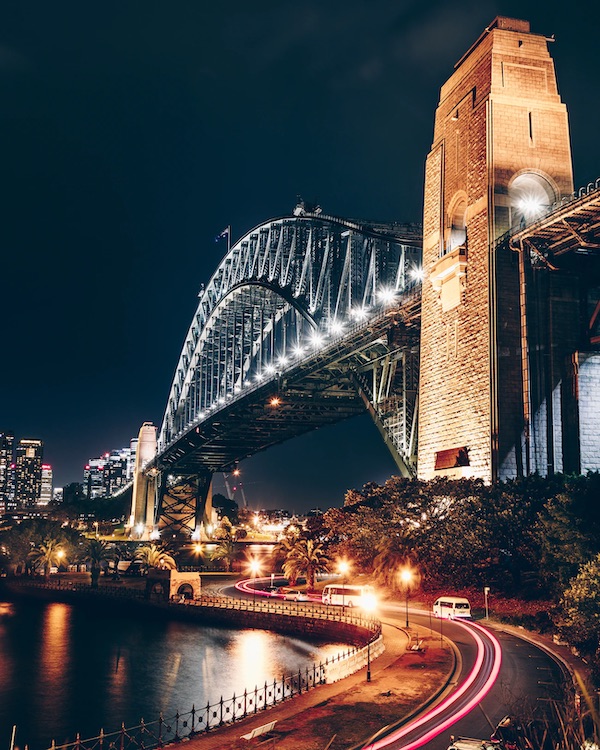 The Rocks
Culture vultures and history buffs should base their Sydney holiday in the Rocks. The Rocks is one of Sydney's oldest neighborhoods. The dockside area went from being one of Sydney's poorest neighborhoods into one of its most well-off thanks to gentrification.
Views of Sydney Opera House and Sydney Harbour Bridge are available for visitors to see. They provide a beautiful backdrop to the Rocks. Climbing Sydney Bridge offers you the chance to see the city from a new perspective. You can book a tour to scale the iconic landmark.
You will find artisan cafes along the area's streets. One of the most exciting things to do in the Rocks is to wander through the old narrow laneways. When you get tired of exploring the streets, head off to the Museum of Contemporary Art to view over 4,000 pieces of artwork created by Aussie artists.
Best place to stay in The Rocks
Four Seasons Hotel Sydney. Address: 199 George St, The Rocks NSW 2000, Australia.
Cheaper alternative:
Harbour Marriott Hotel. Address: 30 Pitt St, Sydney NSW 2000, Australia.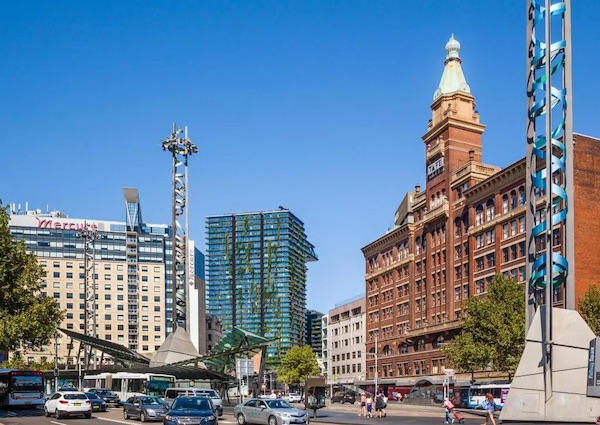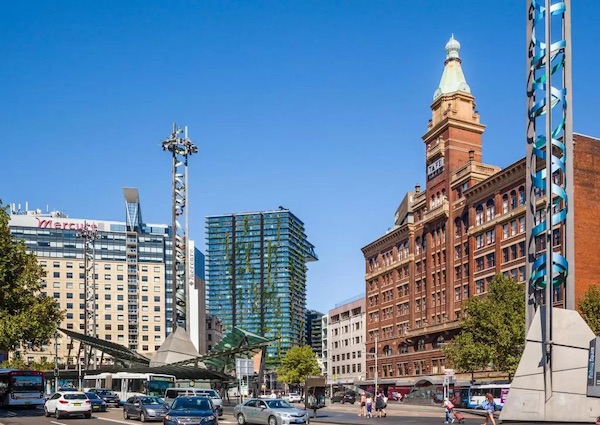 Chippendale
Most travelers head to Sydney's suburbs to experience the beaches of the city. They do this at their own peril, missing out on one of Sydney's coolest neighborhoods. Chippendale is a hip part of the city with warehouse art galleries, swanky cocktail bars, and creative types from all over Australia.
If you book an apartment or Airbnb in Chippendale, then you should visit the Carriageworks Farmers Market for everything from fresh food and drink to beautiful flowers.
A visit to the White Rabbit Contemporary Art Collection showcases a maximum of 35 artists at any one time. This gives a variety of local artists the chance to expose their works. It also allows visitors to have something new to look at during each visit.
Not only can you find cool art galleries like the White Rabbit, but local breweries such as Tooth's, brew great beer. The area was home to several breweries at one time. Now, Tooth's is the place to go for a beer.
Chippendale is a happening place to go but it does stray away from the beach. If you would prefer a city break with only a few days – or none – at the beach, then venture to Chippendale.
Best place to stay in Chippendale
The Old Clare Hotel. Address: 1 Kensington St, Chippendale NSW 2008, Australia.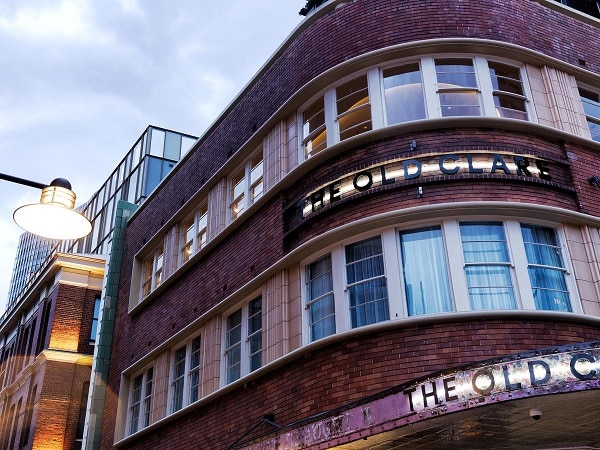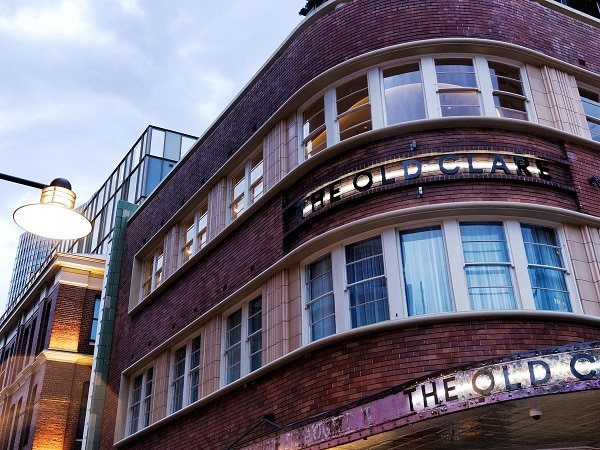 Where travel critics stay in Sydney
Want to know where travel critics from publishers like The New York Times, Frommer's, Fodor's and Lonely Planet stay in Sydney? Check out our overview of all recommended hotels, hostels and B&Bs in Sydney.
Budget
"Accommodation in Sydney doesn't come cheap, but one affordable secret is tucked among the palms and frangipani trees of south Bondi Beach. A former school, the Bondi Beach House has nine sunny rooms and suites, each decorated with tasteful antiques and Australian works of art." — The Guradian.
Address: 28 Sir Thomas Mitchell Rd, Bondi Beach NSW 2026, Australia.
Mid-range
Hotel Ovolo 1888 Darling Harbour.
"In a heritage-listed wool store, this stylish gem combines industrial minimalism with the warmth of ironbark-wood beams, luxury appointments and engaged staff. Rooms range from the aptly named Shoebox to airy lofts and attic suites with harbor views." — Lonely Planet.
Address: 139 Murray St, Pyrmont NSW 2009, Australia.
Luxury
"Towering above Walsh Bay from its prime position alongside the Sydney Harbour Bridge, this sleek hotel is the place for a room with a bird's-eye view. North-facing rooms overlooking the water are the best." — Fodor's.
Address: 176 Cumberland St, Sydney NSW 2000, Australia.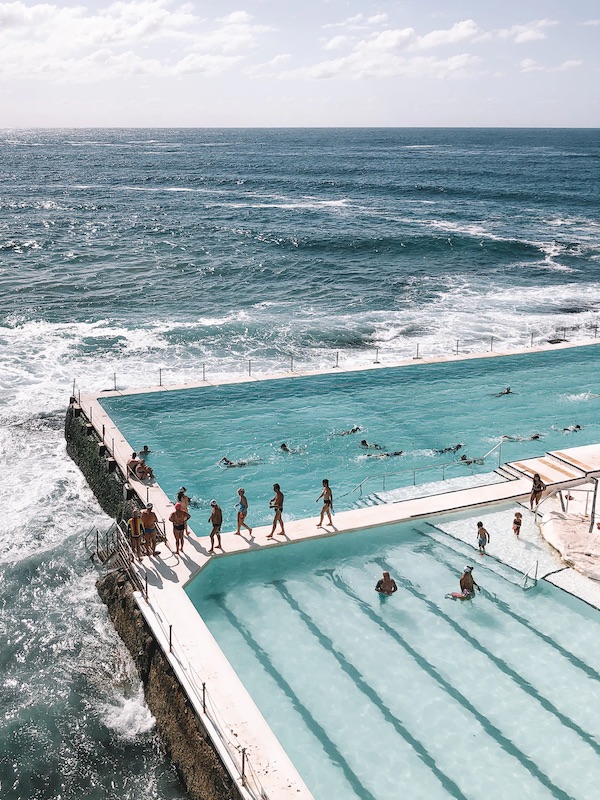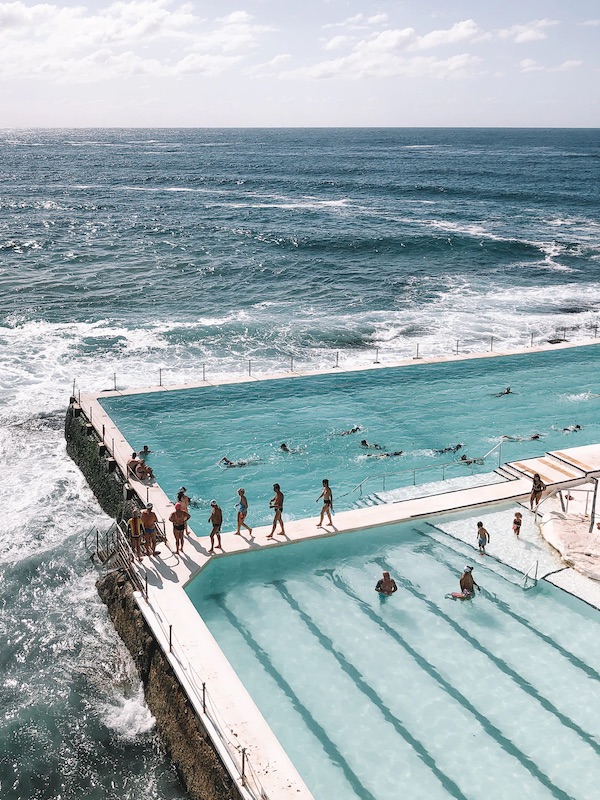 FAQ: Sydney hotel tips
Looking for the best budget, boutique, or luxury hotel in Sydney? Or maybe you're a backpacker looking for an excellent hostel? Want to know which Sydney hotel serves a great breakfast? Here are the answers to all those and other questions about where to stay in Sydney.
What is the best luxury hotel in Sydney?
If money isn't a problem and you're looking for a luxury hotel in Sydney, then go for The Langham Sydney. The hotel offers excellent service, it's in a top location, it has been rated very highly by previous guests and renowned travel critics have recommended it. Also make sure you read our shortlist of the best luxury hotels in Sydney, it's a manually curated list of the most exclusive 5-star hotels in the city.
What is the best budget hotel in Sydney?
If you're looking for a cheap hotel in Sydney, then book The Baxley Bondi. It's an excellent budget hotel offering great value for money. It's in a good location, it's been recommended by travel experts and the hotel has excellent customer reviews. Also check out our list of the best cheap hotels in Sydney.
What is the best bed & breakfast in Sydney?
Looking for a cozy place to stay in Sydney that serves you handmade and fresh breakfast in the morning? Go and check out Bondi Beach House B&B. The B&B has been recommended by well-known travel experts and recent guests have given it top ratings.
What is the best hostel in Sydney?
Looking for a good and affordable private room or cozy dorm in Sydney? Check out Wake Up! Sydney Central. The hostel has been highly rated by backpackers. Also make sure you read our shortlist of the best hostels in Sydney.
What is the best boutique hotel in Sydney?
You like some luxury but don't like the famous chain hotels. If you're looking for the best boutique hotel in Sydney, you should check out Ovolo 1888 Hotel. It's a very cool hotel that has been highly recommended by travelers and experts. Also check out our list of the best boutique hotels in Sydney, it's a manually curated list of the most unique and romantic hotels in the city.
Which Sydney hotel offers great views?
If you're looking for a room with a view, then try Four Seasons Hotel or Shangri-La Hotel. Both hotels offer amazing views of Sydney according to recent customer reviews.
How much does it cost to stay in a Sydney hotel?
For a 3-star hotel, you have to pay around $90 per night and for a 4-star hotel, you would be looking at $130 per night. If you're after a luxury 5-star Sydney hotel then you can expect to pay around $190 per night.
Which Sydney hotel offers the best rooftop pool?
If you're looking for the best rooftop pool in Sydney try The Old Clare Hotel. The hotel has excellent customer reviews for its rooftop swimming pools.
Which Sydney hotel serves great breakfast?
Try Hotel Spicers Potts Point if you're looking for a delicious breakfast at a hotel in Sydney. The hotel has excellent customer review ratings for breakfast.
Which Sydney hotel is the best for couples?
Check out Hotel Spicers Potts Point if you're looking for a romantic getaway in Sydney, it has some excellent recent customer reviews by couples.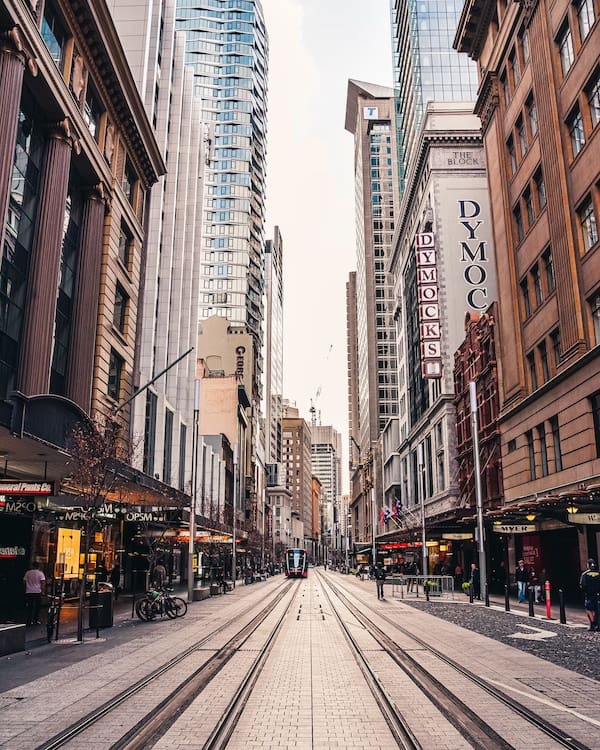 Best time to visit Sydney
The best time to visit Sydney is from September through November and from March to May. These months sandwich Sydney's high season, offering visitors comfortable temperatures and manageable tourist crowds. Moreover, airfare and hotel rates are more affordable during these shoulder seasons.
In contrast, December through February constitutes Sydney's summer season which can be incredibly hot, but it's also the most popular time for tourists, which means larger crowds and higher prices. However, if you're a fan of the arts, this period marks the onset of the iconic Sydney Festival.
June through August are typically cooler and rainier, however, this period is perfect for visitors wanting to experience Sydney's vibrant arts scene with the Sydney Film Festival and Vivid Sydney happening.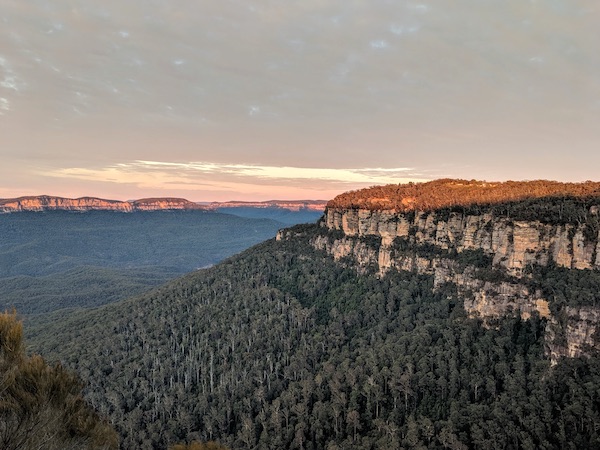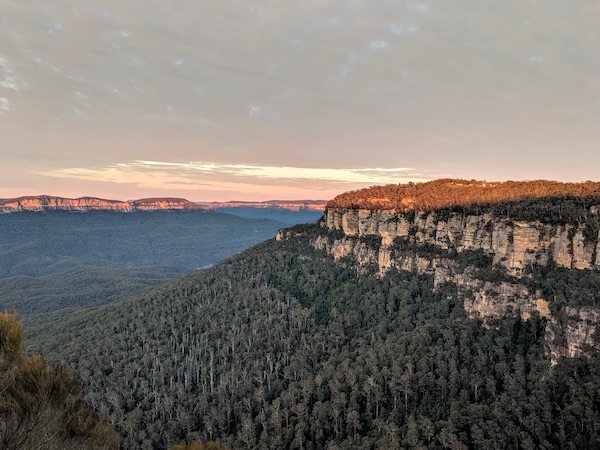 Best things to do in Sydney
There are a lot of things to do in Sydney and surrounding areas, including day trips, attractions, museums, sightseeing tours and many other activities. Here's our list of 3 things you should definitely do when you're in and around Sydney:
Sydney Harbour Ferry with Taronga Zoo Entry Ticket
Your package includes round-trip cruise from Circular Quay to the zoo, and a ride on the Sky Safari Gondola, which whisks you uphill from the boat dock to the main entrance of Taronga Zoo. Price: $48. More info.
The Sydney Opera House Tour
Discover the stories, history, and magic of Sydney Opera House with a 1-hour long guided tour that takes you underneath the world-famous sails and along and inside the iconic theatres and foyers that bring to life over 1800 performances each year. Price: $31. More info.
All-Inclusive Blue Mountains Small-Group Day Trip from Sydney
Enjoy sweeping views of the Blue Mountains and sites including the Three Sisters and Jamison Valley. Hop onboard the Scenic Railway (or other rides) at Scenic World, enjoy a chef-prepared lunch (dietary requirements accommodated), and visit Featherdale Wildlife Park to see kangaroos and other native Australian critters. Price: $180. More info.
Deciding where to stay in Sydney
Let's recap what we just learned in this article. We've covered the best areas of Sydney above. Now you can decide where to stay while visiting!
Top 5 neighborhoods to stay in Sydney
Manly
Bondi Beach
Newtown
Chippendale
The Rocks
As you have seen in this travel guide, there are a lot of things to explore, and deciding where to stay in Sydney is important. Whether you stay in Manly, Bondi Beach, Newtown, Chippendale or The Rocks, all those neighborhoods are in good locations.
The atmosphere of the area, whether you travel for leisure or business, whether you travel with your family or friends, and proximity to the attractions you prefer to visit should probably be the deciding factors. Whatever your preference is, you'll have a great stay in Sydney.
Check out our other guides about the best places to stay in Sydney: