One European country with a storied history and deep culture is Germany. Cities throughout Germany are packed full of history, good food, and a vibrant culture. One of the biggest cities is Berlin.
Berlin is both the capital and the biggest city in Germany. So, this is a really good starting point to get to know the country. From the Berlin Wall's remains to the Brandenburg Gate, there is a lot to unpack in Berlin.
Now, traveling to this part of Europe can be an expensive endeavor. So, there are steps you may have to take in order to save money with certain aspects. This allows you to move some money around and make the trip a bit more budget-friendly. We will be talking about the best budget hotels in Berlin. Saving money on accommodations will free up funds for other activities.
Here are the three best cheap hotels in Berlin!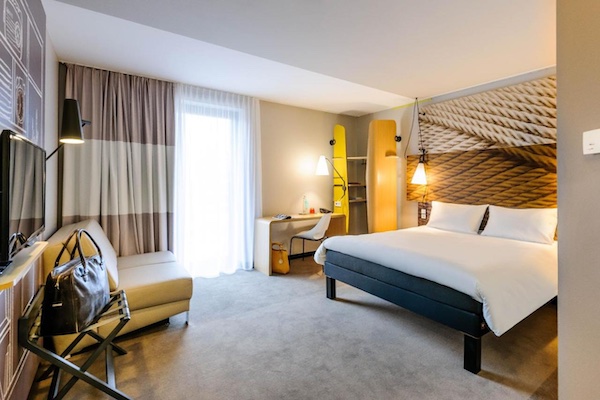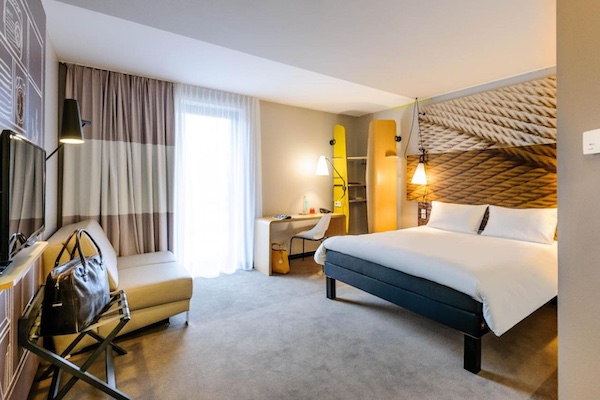 Ibis Berlin Hauptbahnhof
Ibis Berlin Hauptbahnhof is the first cheap hotel on our list. This hotel's biggest attribute is its physical location. When visiting a new city, staying close to some of the top attractions is a gamechanger. So, that is what this hotel can bring to the table.
You will be close to the Brandenburg Gate, the parliament building, and the Natural History Museum. All of these can be walked to or visited with the help of a quick taxi ride. Berlin Tegel Airport is just under five miles away, so travel accommodations will need to be made for that.
The hotel has really good style and decor, so you will not feel like you are staying in some drab hotel, although the outside can hint at that. There are only three types of rooms, and they all keep it simple. There is a double, twin, and family room. So, if you are looking for luxurious suites and upgrades, this is not the hotel for you.
Some of the amenities include air conditioning, nice TVs, and a snack bar. Although not glamorous, the Ibis Berlin Hauptbahnhof is an excellent budget hotel.
Hotel details
Address: 
Invalidenstrasse 53, Mitte, 10557 Berlin, Germany.
Guest rating:
4.3 out of 5
Price per night:
From $66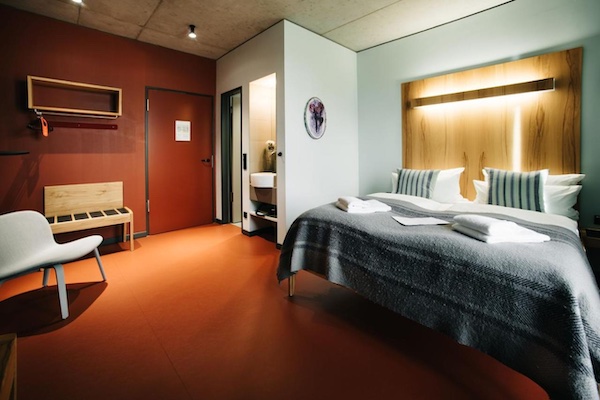 Hotel Rossi
Hotel Rossi is a great budget hotel because it does have a good location and a list of amenities without breaking the bank. If you do want something steady, cheap, and clean, look no further. To start, there is the physical location. The Natural History Museum is one of the closest top options that you can walk to. There is also the Reichstag, German Chancellery, and a metro station all within a mile. So, you can be connected super easily.
One cool part of this hotel is the sun deck and terrace. When the German weather cooperates, you can enjoy the outdoors in a way that may not be done at other hotels. There is also a cafe, breakfast buffet, baggage store, and free internet right on site. So, you are saving money, but sometimes you feel just as included as any high-end hotel.
Even the decore does not scream cheap. This is a nice hotel with very modern, clean rooms. Although basic, these rooms can get the job done when on a budget. For the best savings, go with the economy single room. If you need a bit more space, go with a double or deluxe room for an additional charge.
Hotel details
Address: 
Lehrter Strasse 66, Mitte, 10557 Berlin, Germany
Guest rating:
4.4 out of 5
Price per night:
From $68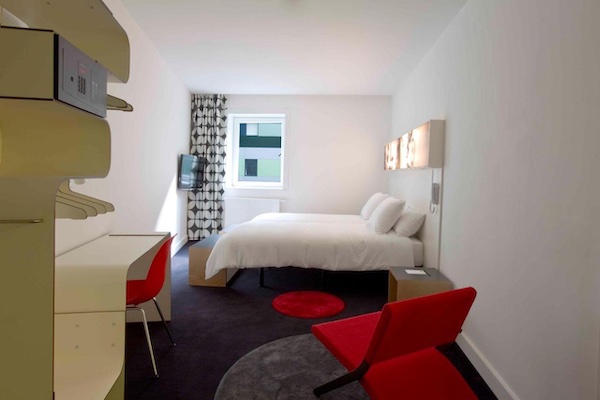 Hotel Gat Point Charlie
To round out our list, there is the Hotel Gat Point Charlie. If you want to be right in the middle of the action, this is a great location. It is centrally located in the Mitte District, so access to businesses and hot spots could not be easier. There are a number of museums, memorials, and cultural focal points right within walking distance of the hotel. If that type of tourism is for you, definitely consider Hotel Gat Point Charlie.
You also have quick access to Berlin Central Station. Although it is a bit more than a mile away, there are plenty of sites along the way to see and enjoy.
The hotel itself has a gorgeous outside, and the decor is simplistic and inviting. After all, the price is not high, so those luxuries will be cut out. In terms of the rooms themselves, there are a couple of different options. There are single rooms, double rooms, and triple rooms. If you need some more space and luxury, there is the junior suite. So, if there is a bit of room in the budget, splurge for that suite.
Hotel details
Address: 
Mauerstr. 81-82, Mitte, 10117 Berlin, Germany.
Guest rating:
4.3 out of 5
Price per night:
From $64
About our budget hotel recommendations in Berlin
We are a travel research company. Our team helps you discover the best cheap hotels in Berlin by researching the internet for you. We have also visited some of these places. Hence, it's not just our opinion, it's the opinion of thousands of travelers who have been there before you. We make it easy for you to find out about the best budget hotels in the city.
Please note, we only list hotels that have an aggregated guest review rating of at least 4.0 out of 5. We aggregate all reviews from different booking sites and other unbiased review websites. Any hotel listed here should have a price of $100 or less per night. Hence, you can be certain all hotels listed above offer you a great and affordable stay in Berlin.
Lowest price guarantee
We partner with Booking.com and Hotels.com. Both booking websites offer the lowest price guarantee so you can be certain you will always get the best deal for the hotels above. If you have seen a better price elsewhere, all you need to do is contact the booking website and they will refund you the difference immediately. You can price match right up until the day before check-in.
We also recommend you read our guide about how to save money on hotel bookings. It's a list of tips about when you should book a hotel, what tools you can use, and other things you can do to find your preferred hotel at an affordable price.
Top 3 budget hotels in Berlin
Let's summarize this affordable travel guide. Based on thousands of guest reviews, these are the best budget hotels in Berlin:
More Berlin guides
Get to know the city even better by reading our other articles about Berlin:
Best boutique hotels in Berlin