There are a few main cities that come to mind when thinking of Canada. Montreal, Ottawa, and Toronto, to name a couple. Another one of the main cities in the country is Vancouver. This is a very big city that packs a ton into its streets. As one of the beacons of western North America, Vancouver is far different from the other big Canadian cities.
With a great mix of a contemporary city, mountains on the coast, and the Pacific Ocean, Vancouver is truly a must-visit spot.
Vancouver is a versatile city that caters to businessmen, families, and loving couples looking for a retreat. There is truly a little bit of everything for each visitor. By staying in the right neighborhood, you will have closer access to all of your favorite hotspots.
Here are five of the best areas to stay in Vancouver so you can get a good idea of where you want to call your temporary home!
Downtown
First and foremost, there is Downtown. No matter where you choose to stay, you will probably find yourself Downtown at some point in your stay. That is because it is the city center and has tons of attractions for visitors. If this is your first time in Vancouver, this is one of the best areas to stay in.
Specifically, if you are in Vancouver for business, it is essential to stay here because the financial district and tons of businesses are located here. A lot of hotspots are within walking distance, so you can go from your hotel to the meeting, to dinner all in one swoop.
If you are on vacation, this is also a great place to stay because you will be in the heart of the actions.
Some of the Downtown attractions include taking a walking tour through the city, visiting the Art Deco Marine Building, and enjoying the nightlife. Plus, the public transportation system in Vancouver is very good, so you can easily move around the city for cheap.
Best place to stay in Downtown Vancouver
Rosewood Hotel Georgia. Address: 801 W Georgia St, Vancouver, BC V6C 1P7, Canada.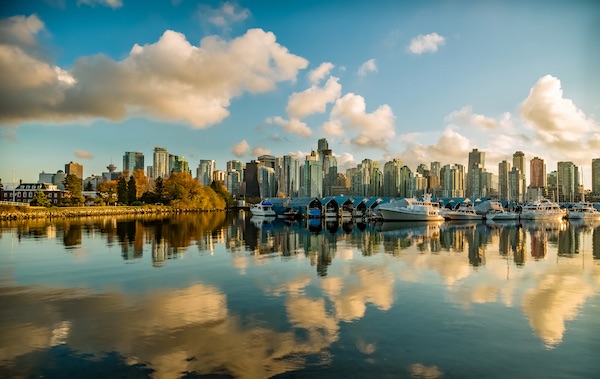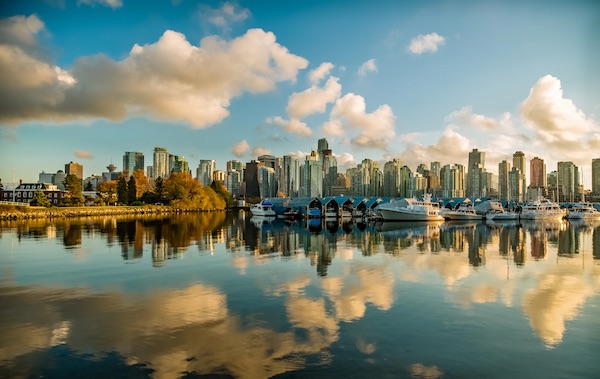 West End
Right next to Downtown is the West End. Because of its proximity, this is a great place for first-time tourists and also repeat visitors. As you already know, public transportation is very good here, so you can get Downtown very quickly and easily.
While in the West End, you have easy access to the beach as well. Relaxing on the beach and doing some swimming is a great way to spend part of a day.
With the beach vibes on one side and contemporary culture on the other, this is a cool mix that is worth checking out. Because of this mixture, there are always live events, music festivals, and parties going on here.
No matter where you choose to stay, this is a hotspot that should be visited.
Best place to stay in the West End
The English Bay Inn. Address: 1968 Comox Street, West End, V6G 1R4 Vancouver, Canada.

Gastown
One of the older sectors of Vancouver is Gastown. Gastown is partnered with China Town, so you will have really easy access to both. This is a great place to go to avoid a huge tourist crowd as there are usually more locals here than visitors.
However, it is not like being in the middle of nowhere with no tourists. It is a decent mix of both.
A big part that sets Gastown apart from the others is the old, Victorian-style buildings that are still prominent here. In some ways, it is like jumping in a time machine as the skyscrapers and modern complexes don't really touch this neighborhood.
Water Street is a great place to open the wallet and do some shopping. This road is lined with boutiques, shops, cafes, and great restaurants. You can spend an entire day walking around Gastown, shopping, and enjoying the local cuisine.
Gastown's partner area is Chinatown, so head on over there and have authentic Chinese food and engage in their culture. This is a great way to mix it up and see a different part of Vancouver.
Best place to stay in Gastown
Hotel Skwachàys Lodge. Address: 31 West Pender, V6B 1R3 Vancouver, Canada.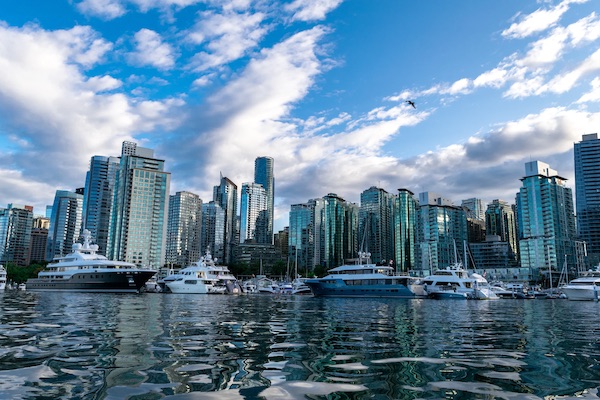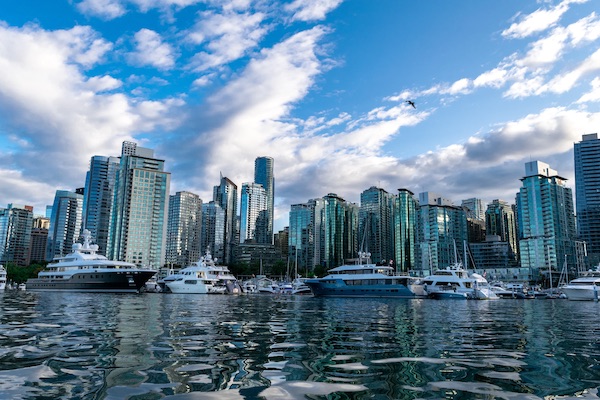 Coal Harbour
If you want to learn more about the history of Vancouver, Coal Harbour is a great place to stay. That is because this neighborhood has been established for hundreds of years and was once one of the wealthiest areas in the city. It used to be called Blueblood Alley and was home to the rich and privileged.
Now, the area has a mix of contemporary and historical architecture. On one side, there are still a few of these mansions to look at. On the other, there are huge apartment complexes.
All of this and more is highlighted by the actual Coal Harbour of the Pacific Ocean. Walking along the beautiful oceanfront and getting a great view of the Downtown skyscrapers is one aspect that makes this neighborhood gorgeous.
With the harbor nestled here, there is a good-sized community of houseboats that call this area home. While staying in a nice hotel or Airbnb are good options, look into renting a night in a houseboat, and see a different way of life here.
Best place to stay in Coal Harbour
Hotel Loden. Address: 1177 Melville St, Vancouver, BC V6E 0A3, Canada.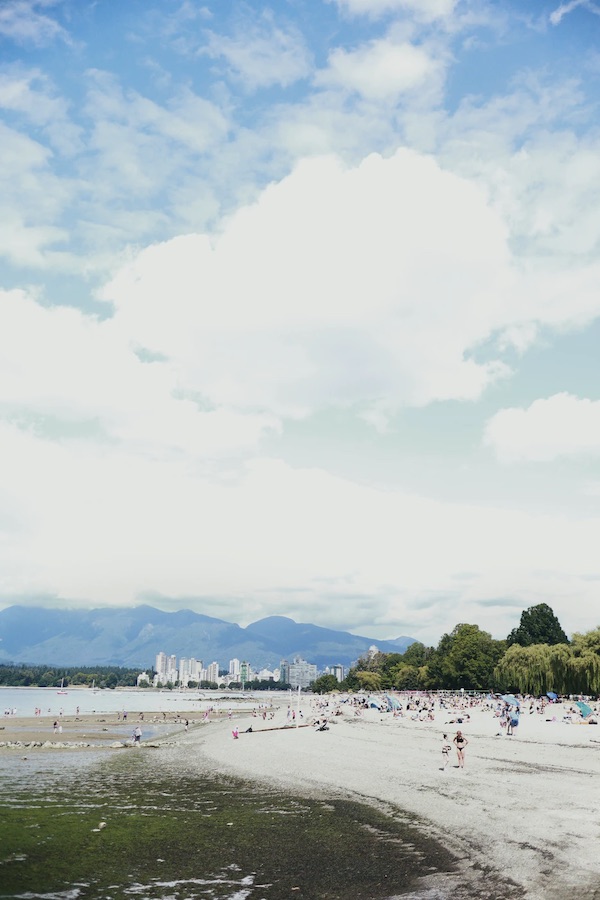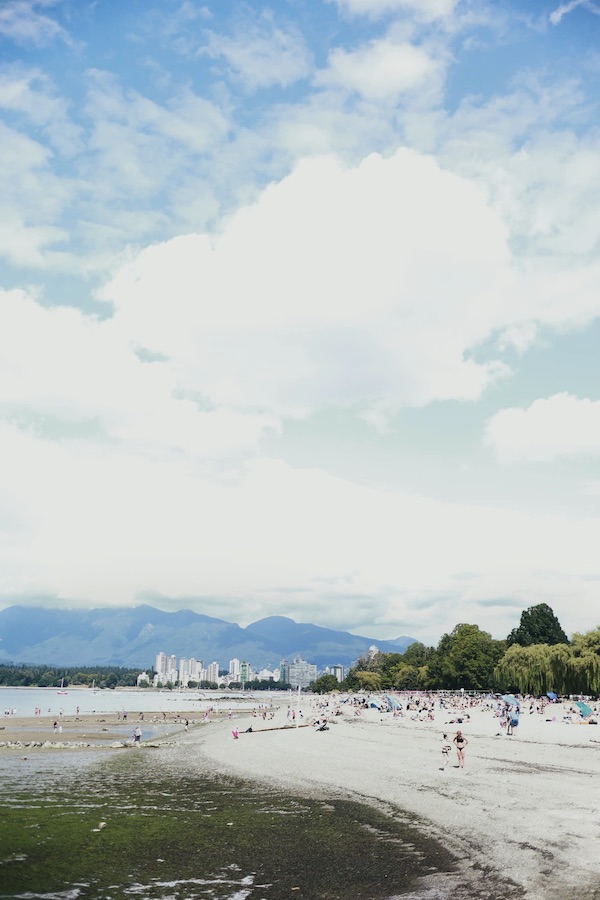 Kitsilano
Finally, there is Kitsilano. This is one of the best neighborhoods just to sit back and relax. Sometimes this is necessary, especially when in a busy city.
What makes Kitsilano so appealing is the beautiful beachfront. In the summer, be sure to soak up some rays and go swimming. This is a good option for slowing down your trip and just enjoying the city.
Kitsilano is the type of place that makes you want to walk around town, relax in a public park, and enjoy the beautiful view of Downtown Vancouver. Vanier Park is one of the most popular hangout spots to enjoy the view and nature.
Vanier Park is also home to a few museums that are worth checking out. This complex includes the Museum of Vancouver, the Vancouver Maritime Museum, and the H.R. MacMillan Space Centre. This is yet another cool perk of this neighborhood.
Best place to stay in Kitsilano
Granville Island Hotel. Address: 1253 Johnston Street, Granville Island, V6H 3R9 Vancouver, Canada. Please note: this hotel is not in Kitsilano, but it's the best place to stay near by.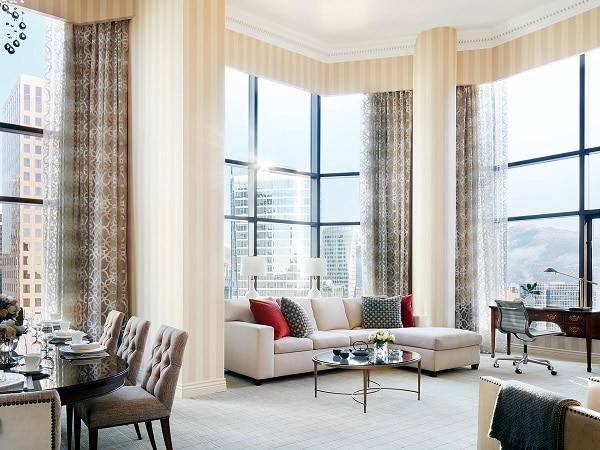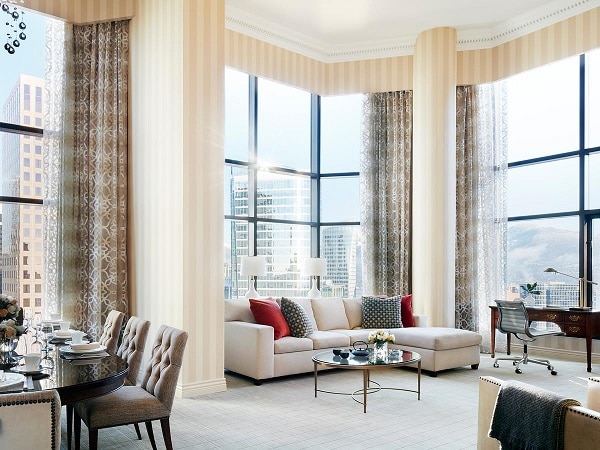 Where travel critics stay in Vancouver
Want to know where travel critics from publishers like The New York Times, Frommer's, Fodor's and Lonely Planet stay in Vancouver? Check out our overview of all recommended hotels, hostels and B&Bs in Vancouver.
Budget
"On a pretty stretch of Robson Street, the Listel Hotel is an eco-friendly boutique hotel with contemporary and Northwest Coast art and furnishings throughout the property's public spaces, guest rooms and suites. There are two restaurants: Forage, a farm-to-table restaurant, and Timber, a Canadian gastropub." — New York Times.
Address: 1300 Robson St, Vancouver, BC V6E 1C5, Canada.
Mid-range
"A member of the exclusive Relais & Châteaux Group, the luxurious, family-owned Wedgewood is all about pampering. Guest rooms are capacious and elegantly decorated, and each has its own balcony." — Fodor's.
Address: 845 Hornby St, Vancouver, BC V6Z 1V1, Canada.
Luxury
"For sheer, vibrant, grown-up fun, you cannot beat the Opus. It's the only place to stay right in Yaletown, which means it can be a bit noisy, what with all the bars, clubs, and restaurants outside." — Frommer's.
Address: 322 Davie St, Vancouver, BC V6B 5Z6, Canada.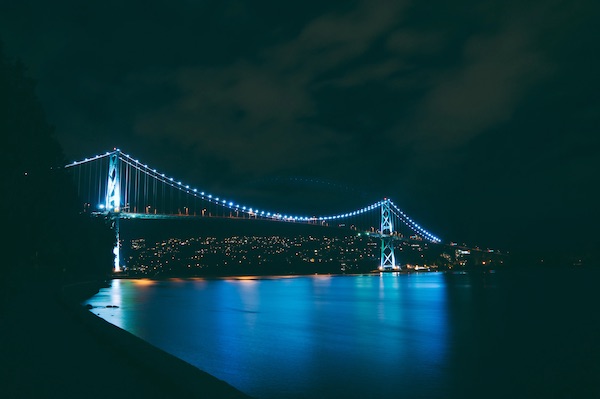 FAQ: Vancouver hotel tips
Looking for the best budget, boutique, or luxury hotel in Vancouver? Or maybe you're a backpacker looking for an excellent hostel? Want to know which Vancouver hotel serves a great breakfast? Here are the answers to all those and other questions about where to stay in Vancouver.
What is the best budget hotel in Vancouver?
If you're looking for an affordable hotel in Vancouver, then book The Burrard. It's an excellent budget hotel offering great value for money. It's in a good location, it's been recommended by travel experts and the hotel has excellent customer reviews. Also check out our list of the best cheap hotels in Vancouver.
What is the best luxury hotel in Vancouver?
If money isn't a problem and you're looking for a luxury hotel in Vancouver, then go for Rosewood Hotel Georgia. The hotel offers excellent service, it's in a top location, it has been rated very highly by previous guests and renowned travel critics have recommended it. Also make sure you read our shortlist of the best luxury hotels in Vancouver, it's a manually curated list of the most exclusive 5-star hotels in the city.
What is the best boutique hotel in Vancouver?
You like some luxury but don't like the famous chain hotels. If you're looking for the best boutique hotel in Vancouver, you should check out Wedgewood Hotel & Spa. It's a very cool hotel that has been highly recommended by travelers and experts. Also check out our list of the best boutique hotels in Vancouver, it's a manually curated list of the most unique and romantic hotels in the city.
What is the best hostel in Vancouver?
Looking for a good and affordable private room or cozy dorm in Vancouver? Check out YMCA Vancouver. The hostel has been highly rated by backpackers. Also make sure you read our shortlist of the best hostels in Vancouver.
How much does it cost to stay in a Vancouver hotel?
For a 3-star hotel, you have to pay around $150 per night and for a 4-star hotel, you would be looking at $240 per night. If you're after a luxury 5-star Vancouver hotel then you can expect to pay around $360 per night.
Which Vancouver hotel is the best for couples?
Try Rosewood Hotel Georgia or Hotel Loden if you're looking for a romantic getaway in Vancouver, both have excellent recent customer reviews by couples.
Which Vancouver hotels are the best for families?
If you're looking to stay in Vancouver with your family, then try Hotel Loden. The hotel has excellent review ratings by families.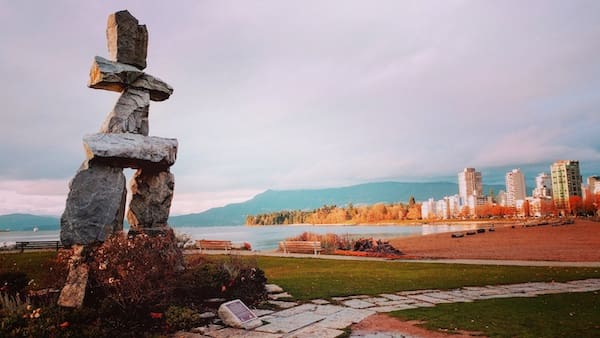 Best time to visit Vancouver
The best time to visit Vancouver is during the spring (March to May) or during the fall (September to November). These periods are considered ideal as the weather is most pleasant and the city isn't overflowing with tourists.
Spring is especially delightful as the city is blooming with cherry blossoms, making it a sight to behold. Meanwhile, autumn features stunning foliage of vibrant reds, oranges, and yellows that transform Vancouver into an artist's palette.
Summer (June to August) is when Vancouver experiences its highest influx of tourists, resulting in crowded attractions and higher accommodation prices. While the weather is beautiful and allows for a variety of outdoor activities, it may not be the best time to visit Vancouver if you prefer a quieter and more laid-back experience.
Winter (December to February) in Vancouver is usually mild compared to other Canadian cities, but still offers its charm with snow-covered mountains perfect for winter sports enthusiasts. The city also hosts various winter-themed festivals which are well worth experiencing.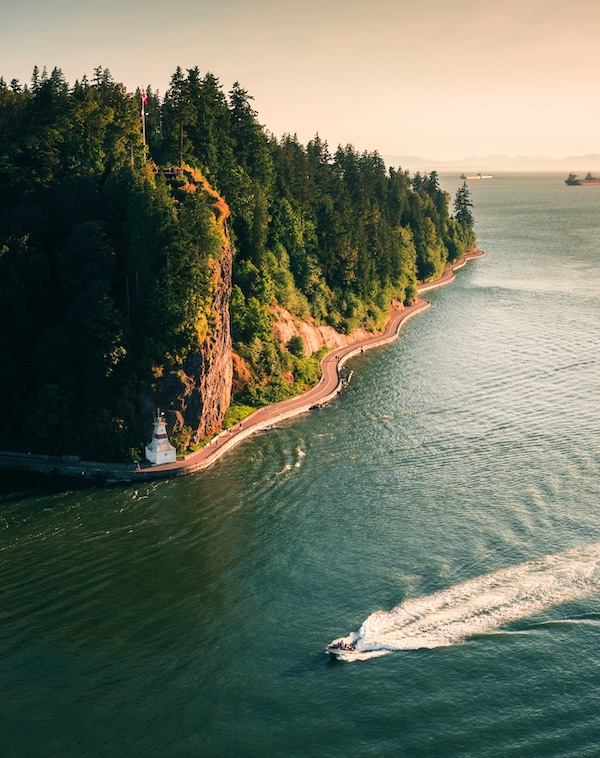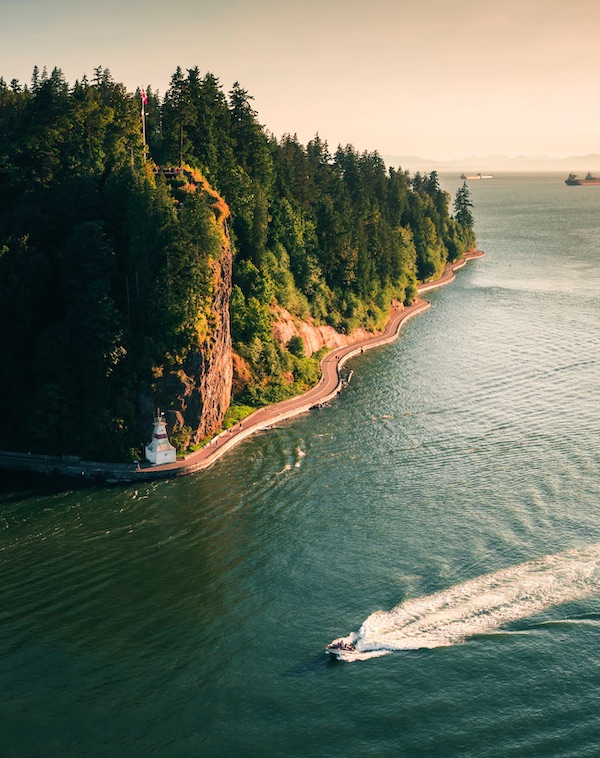 Best things to do in Vancouver
There are a lot of things to do in Vancouver and surrounding areas, including day trips, attractions, museums, sightseeing tours and many other activities. Here's our list of 3 things you should definitely do when you're in and around Vancouver:
Vancouver Highlights Bike Tour
Accompany your guide on a leisurely ride along dedicated bike routes. Explore the city's natural wonders like Stanley Park's rain forest and historic neighborhoods like Gastown and Chinatown. Price: $77. More info.
Classic Vancouver Panorama Tour by Seaplane
A great introduction to seaplane aviation, this seaplane tour departs from downtown Vancouver's bustling Coal Harbour and flies a loop over the city and park before landing back in front of the iconic Vancouver Convention Center. Price: $108. More info.
Whale-Watching Tour from Vancouver
Scout for an incredible array of marine life during this half-day Vancouver whale watching cruise. Join a professional naturalist on board a modern boat as you search for creatures including orcas, seals, porpoises, and eagles. Price: $120. More info.
More things to do in Vancouver
Deciding where to stay in Vancouver
As a closing note, let's summarize this travel guide. We covered the best areas of Vancouver so you can decide which part of town you want to stay in.
Top 5 areas to stay in Vancouver
Kitsilano
Coal Harbour
Gastown
West End
Downtown
As you have seen in this article, there are a lot of things to explore, and deciding where to stay in Vancouver is important. Whether you stay in Kitsilano, Coal Harbour, Gastown, West End or Downtown, all those neighborhoods are in good locations.
The atmosphere of the area, whether you travel for leisure or business, whether you travel with your family or friends, and proximity to the attractions you prefer to visit should probably be the deciding factors. Whatever your preference is, you'll have a great time in Vancouver.
Check out our other guides about the best places to stay in Vancouver: