As one of Canada's biggest and most prominent cities, Vancouver is a fantastic place for anyone to visit. For many years, Canada has been an underrated tourism spot, so visiting Vancouver is a great place to visit that many people do not.
As the biggest city in British Columbia, Vancouver is a beacon for business and pleasure for a number of Canadians. As the popularity of Canadian tourism has slowly risen to the top, Vancouver is at the top of that conversation.
With top-notch food, gorgeous views of the waterfront, and so much more, you cannot get bored in this city. A great way to take in all that the city has to offer is by staying in a boutique hotel. These are smaller accommodations that really focus on the consumer experience.
Here are three of the best boutique hotels in all of Vancouver!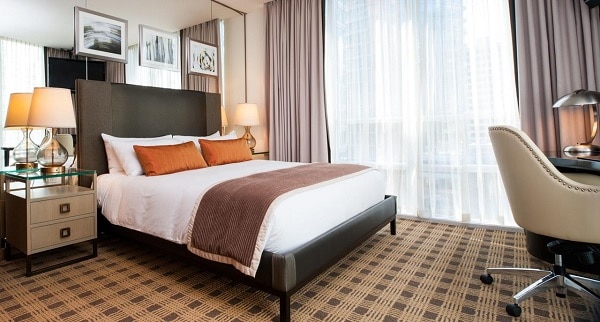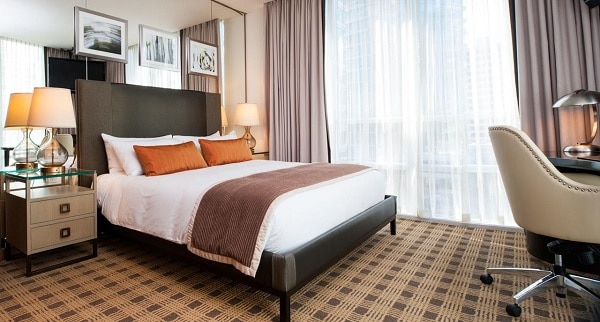 Loden Hotel
The first boutique spot on our list is the Loden Hotel. A huge selling point of Vancouver is the ocean views that can be stunning. This is one of Loden Hotel's biggest perks.
Because it sits on the north side of downtown, you have a slight advantage to grabbing some of those impeccable views. In fact, the hotel promotes its location in reference to the panoramic viewpoint and puts stadium seating on the roof. This is the perfect place to decompress and get some of Vancouver's best views all in one spot.
The rest of the north downtown area is a great, developed area that is worth checking out as well. So, overall, you are in an excellent location. Although there is no restaurant on-site, there is a spa and a couple of other perks to take advantage of.
There are 77 total rooms, so it falls in the middle of the boutique range. Not too small, but not too big to fully enjoy. That being said, the perks do make the Loden a popular spot, so get in your reservation early to ensure that you can get the experience you so desire.
Hotel details
Address: 
1177 Melville St, Vancouver, BC V6E 0A3, Canada.
Guest rating:
4.7 out of 5
Price per night:
From $170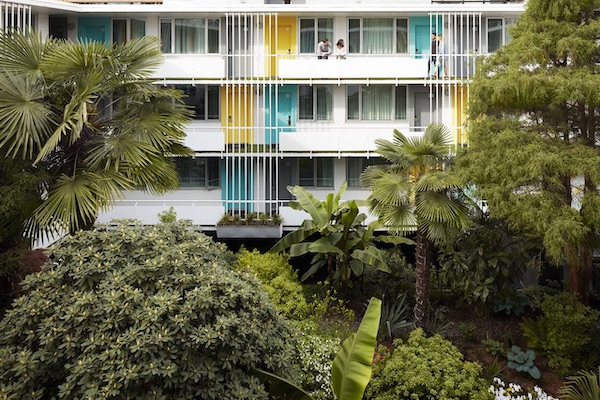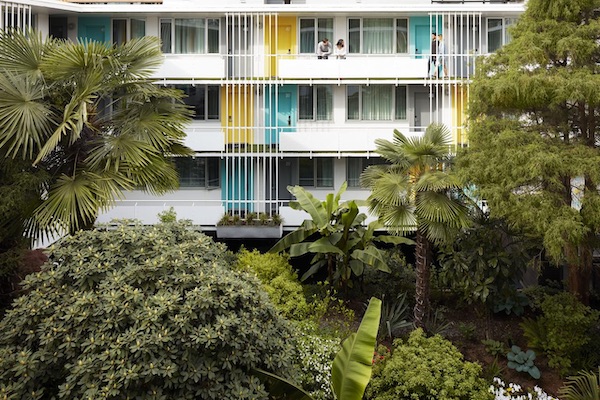 The Burrard
Next up is The Burrard. Vancouver is an interesting place because it is fairly different from the rest of Canada. There is something that comes with being on the west coast that changes the vibe. This vibe shines through the Burrard hotel.
The decor is bright and inviting to represent the west coast culture of inclusivity and positive energy. From the moment you walk into the building, this is present. In fact, there is a certain California-esque feel that shines through very simply.
In terms of location, The Burrard also excels. It is located right downtown and in the middle of all the action. This type of living is not for everyone, but it does bring along a host of good perks. These include nearby shopping, dining, and drinking opportunities that cannot be done as easily if you are staying outside of downtown.
There are 72 rooms so it fits that same medium size that is popular amongst boutique hotels. If you want a really exclusive, small experience, this probably should not be your first option. There really aren't too many features within the hotel itself, but you are downtown. Anything you could want can be easily accessed.
Hotel details
Address: 
1100 Burrard Street, V6Z 1Y7 Vancouver, Canada.
Guest rating:
4.3 out of 5
Price per night:
From $90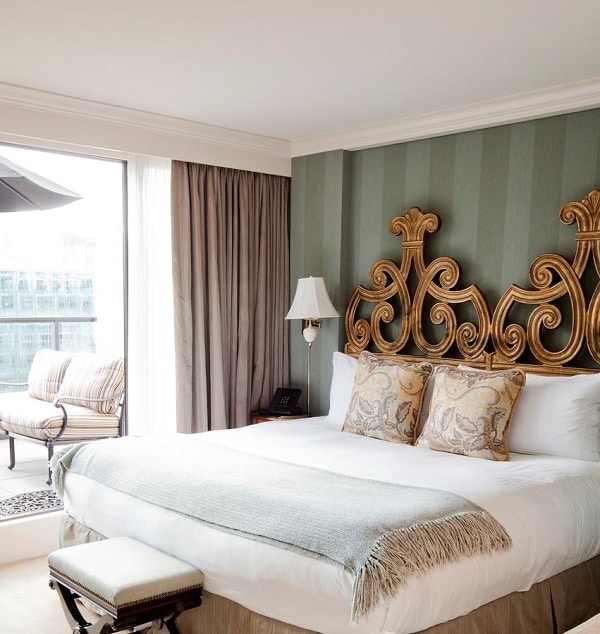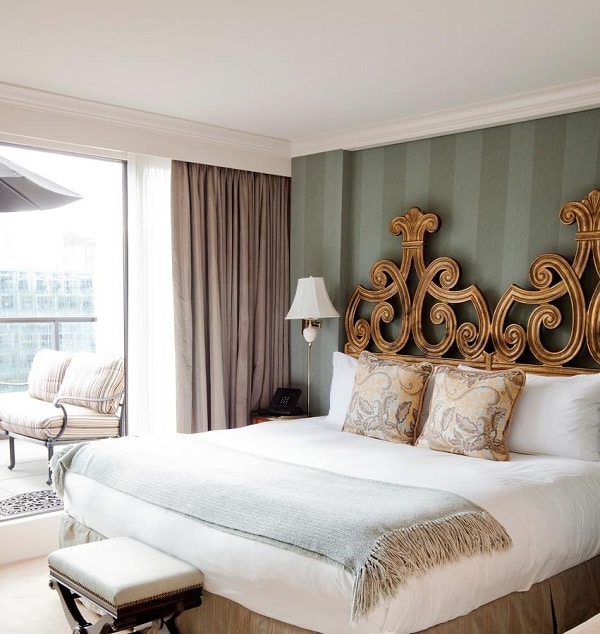 Wedgewood Hotel
The Wedgewood Hotel is the final boutique spot on our list and has some great features similar to the ones above. Firstly, the unique factor is the decor and style. This is not some ultra-modern hotel that is very contemporary. In fact, it features old, European style that is nearly a time capsule.
This is not to say that you are roughing it by any means, but the features have a lot of character to them. This includes Persian rugs and old wooden desks that nearly tell a story themselves.
There are 83 rooms, so the same talking points that we discussed above apply. Similar to The Burrard, the location is what separates this hotel from the sea of others. It is right downtown with quick access to some of Vancouver's best aspects. If you want to go out on the town, all you have to do is leave your room.
This hotel also has far more amenities than the other two options in terms of on-site features. Some examples include a spa, a restaurant, a bar, and a whole list of other aspects. So, not only do you have great access to Vancouver, but there are in-house perks that come along with the stay.
Hotel details
Address: 
845 Hornby St, Vancouver, BC V6Z 1V1, Canada.
Guest rating:
4.7 out of 5
Price per night:
From $180
About our boutique hotel recommendations in Vancouver
We are a travel research company. We help you discover the best boutique hotels in Vancouver by researching the internet for you. It's not just our opinion, it's the opinion of many travelers who have been there before you. We make it easy for you to find out about cool design hotels and unique design hotels in the city. Some of them might be so romantic you might not want to leave your room.
Please note, we only list hotels that have an aggregated guest review rating of at least 4.0 out of 5. We aggregate all reviews from different booking sites and other unbiased review websites. Hence, you can be certain all hotels listed above offer you a great stay in Vancouver.
Best price guarantee
We partner with Booking.com and Hotels.com to provide you with the lowest price guarantee on your stay in Vancouver! Both those websites offer price matching. That ensures that you are paying the lowest price available online. If you find a cheaper offer on another website for the same cool hotel in Vancouver at least 24 hours before check-in, contact them to claim a refund of the difference!
Top 3 boutique hotels in Vancouver
Before you go, let's summarize this guide. Based on thousands of guest reviews and tips from travel experts, these are the best boutique hotels in Vancouver:
More Vancouver tips
If you like our guide above, you should also check out our other articles about Vancouver:
Best cheap hotels in Vancouver
Best luxury hotels in Vancouver