The city of Vancouver in the province of British Columbia in Canada is easily one of the most gorgeous places in the entire world, with its towering mountains, expansive lakes, and stunning parks that are available to explore. Be sure to plan your visit in the late spring into the early fall months so that you are met with some absolutely beautiful weather.
Vancouver is brimming with numerous museums, parks, and a truly spectacular aquarium. If you are a lover of nature and adore hiking, you will definitely not be bored while staying in this city. Countless hiking trails are scattered around the Vancouver region, so get your boots and your camera ready.
There are plenty of awesome hostel options in Vancouver that are safe, clean, and staffed with friendly individuals. Keep on reading to discover five of the best hostels you can book for your stay at this incredible destination.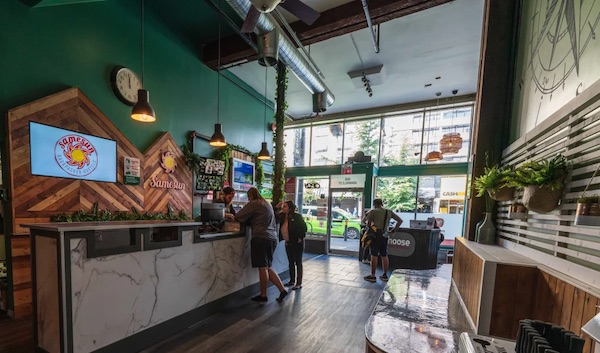 SameSun Vancouver
Our first hostel in our guide is SameSun Vancouver, a spot nestled in the heart of downtown Vancouver. This cozy and welcoming hostel comes with a bar on the property, as well as a restaurant where guests may grab a bite after a long day. There is a spacious kitchen facility that you are free to use if you would rather cook up your meals, too.
The hostel offers mixed dorm rooms, and some of those rooms are complete with beds that are partially concealed and with curtains so that you may have some more privacy at nighttime. There are single bedrooms as well, and you can rely on having bed linens supplied to you in whichever room style you go with.
Hostel details
Address: 1018 Granville Street, Vancouver, Canada.
Guest rating: 4.4 out of 5.
Price per night: from $23.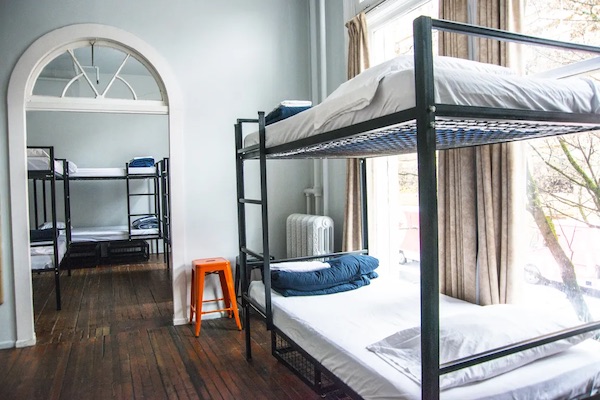 Cambie Hostel – Gastown
Cambie Hostel in Gastown is in one of the best regions of Vancouver when it comes to liveliness, and this hostel happens to be the site of the oldest bar in the city: The Cambie. There is a wonderful lounge area on the main floor as well as a communal kitchen where you can whip up delicious and hearty meals.
When it comes to the rooms, there are mixed or female-only dormitories available, as well as private rooms for when you want alone time. Some of the rooms have en-suites, but others do have shared bathrooms. You can count on there being clean bed sheets for you, as well as a locker to stow your belongings in-just be sure to bring your own lock.
Hostel details
Address: 310 Cambie Street, Vancouver, Canada.
Guest rating: 4.2 out of 5.
Price per night: from $21.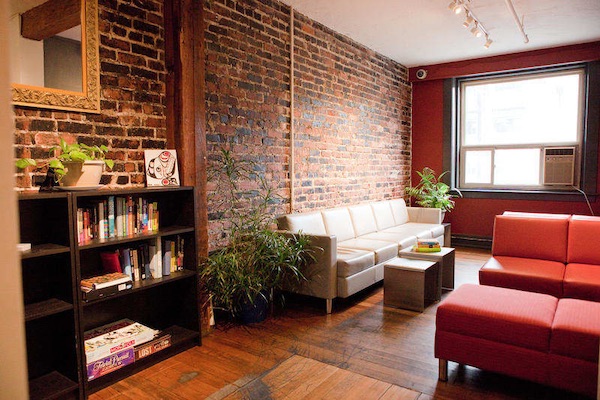 HI Vancouver Central
The next hostel on our list is HI Vancouver Central, an ultra-comfortable hostel right next to many of the best bars and clubs in Vancouver. Join in on the pub crawls or tours that the staff here sets up. Or, you can choose to stay in and lounge in the cozy common room that has a shelf of books accessible to guests.
The hostel provides free all-you-can-eat breakfast to all of its guests, so you can fuel up before an exciting day. You can choose between mixed or female-only dorms that are complete with their own bathrooms. You can also go with a relaxing private room for more serenity. The hostel gladly provides everyone with bed sheets and towels, too.
Hostel details
Address: 1025 Granville Street, Vancouver, Canada.
Guest rating: 4.3 out of 5.
Price per night: from $19.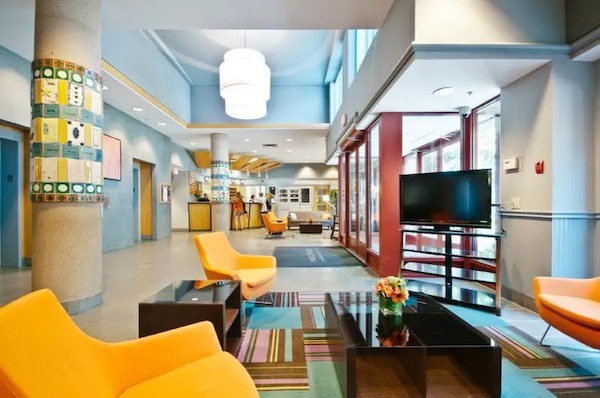 YWCA Hostel
The YWCA Hostel is close to many great parts of Vancouver, and it is just around the corner from the city's main train station, so getting around should not be an issue at all. Make use of the communal kitchen facility here if you feel like cooking, or you can grab a quick bite to eat from the on-site café. If you need to do laundry during your stay, there are facilities for that within the hostel, as well.
All of the rooms at the YWCA Hostel are private and super comfortable. You will get your own bathroom within your room, and some of the rooms even have their own televisions. Stop by the front desk for a free city map and get exploring the lovely city of Vancouver.
Hostel details
Address: 733 Beatty Street, Vancouver, Canada.
Guest rating: 4.7 out of 5.
Price per night: from $28.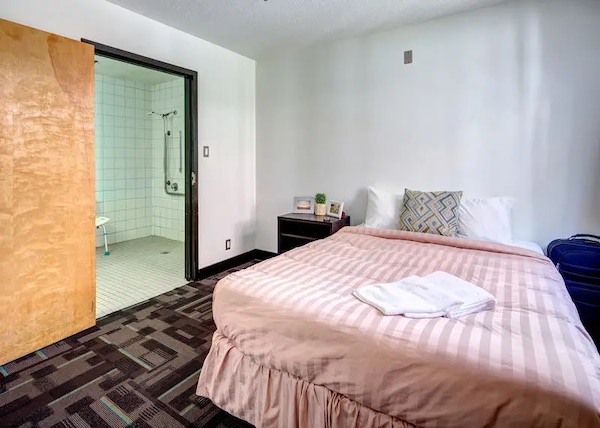 HI Vancouver Downtown
Last but not least, we have HI Vancouver Downtown, a hostel in a quiet and beautiful part of town. There is a pleasant rooftop terrace at this hostel, which makes for the perfect place to start your mornings or end your nights on. HI Vancouver Downtown kindly provides its guests with free breakfast so that you do not miss the most important meal of the day.
HI Vancouver Downtown has mixed and single-sex dormitories along with private rooms if that is more your speed, as well. Each guest will be given linen and towels free of charge. Plus, you can safely store your luggage away in the lockers within each room. If you need a new novel to dive into, make sure to check out the extensive library in the common space here.
Hostel details
Address: 1114 Burnaby Street, Vancouver, Canada.
Guest rating: 4.4 out of 5.
Price per night: from $27.
This concludes our list of the best hostels to book in Vancouver. Not only is Vancouver one of the prettiest places in Canada, but the locals are known for being some of the friendliest you can find. Do not be surprised if you end up extending your visit here after seeing all it has to offer.
About our Vancouver hostel recommendations
Are you a solo traveler looking for a private room? Or a backpacker traveling around in a group wanting to stay in a cheap and cozy dorm? Above you will find the best hostels in Vancouver for all your needs.
Please note, we only list hostels that have an aggregated guest review rating of at least 4.0 out of 5. We aggregate all reviews from different booking sites and other unbiased review websites. Hence, you can be certain all hostels listed above offer an excellent value-for-money stay in Vancouver.
Check out our other articles about Vancouver:
Best boutique hotels in Vancouver