Glasgow is one of the United Kingdom's No. 1 cities for tourism. In 2019, it was reported that Glasgow attracted 3.2 million visitors. Glasgow's incredible history and architecture are two reasons visitors descend on the city. However, those are not the only reasons travelers seek out the Scottish city.
Dear Green Place isn't just a hub for culture vultures, although its museums and galleries are certainly reasons to visit. Glasgow is a foodie paradise with its eclectic range of restaurants, pubs and cafes. The city is also home to green spaces, giving you the chance to take a break and enjoy some fresh Scottish air.
The compact city of Glasgow is easy to get around and these five areas are ideal if you are looking at a place to stay in Dear Green Place.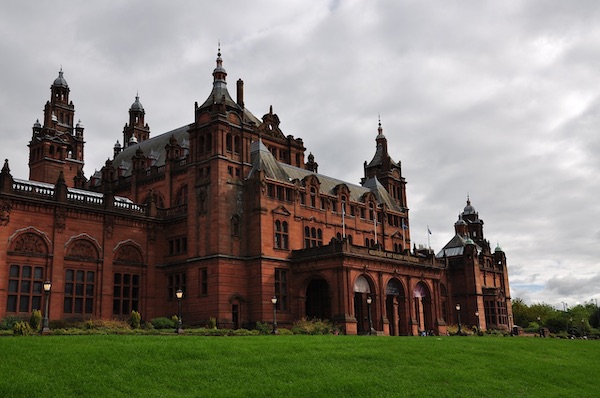 West End
West End is the trendy place to stay in Glasgow thanks to its cool cafes, pubs, and clothing stores. It isn't just hipster shops and restaurants that make West End a great place to base your stay. The area is near Kelvingrove Park on the northwest side of Glasgow City Center.
The neighborhood is a bit artsy and attracts culture vultures thanks to its many museums and art galleries. There is so much to see and do in West End that it may take you multiple days to experience it all. The Riverside Museum is a must-visit as it explains the city's shipbuilding pasts.
If you want to learn more about Glasgow's history of making Scotch, then head over to the Clydeside Distillery. You may even be able to sample a few fine single malt whiskeys.
The main road running through West End is Byres Road. Many of the best activities in the West End can be found on Byres Road or right off it. You will find a variety of great accommodation locations to base your Glasgow holiday here.
Best place to stay in West End
The Alamo Guest House. Address: 46 Gray St, Kelvingrove, Glasgow G3 7SE, Scotland.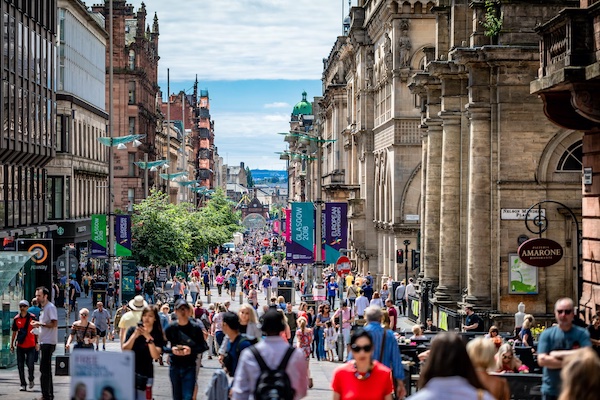 Merchant City
Merchant City is ideal for first-time visitors to Glasgow. It is a historic part of Glasgow allowing you to learn about the city's architecture and past. Merchant City is centrally located which gives you the chance to reach other parts of Glasgow quickly and easily.
You can reach the best tourist attractions in the city while basing your stay at the top-rated hotels and Airbnb properties in the neighborhood. Many of the tourist sites are within walking distance. If you find the distance to be too far, then there is a network of buses that can connect you to the rest of the city.
Glasgow Gallery of Modern Art and the St. Mungo Museum are two of the most popular tourist attractions in Merchant City. The former showcases brilliant art exhibitions year-round while the latter offers lessons to individuals on religion.
The Merchant City Festival is one of the top reasons to visit and stay in the area during the summer. The festival takes place in July and August.
Best place to stay in Merchant City
Grasshopper Hotel. Address: 87 Union St, Glasgow G1 3TA, Scotland.
East End
The East End is Glasgow's student area and is budget-friendly to travelers. Caledonian University is located in the East End along with the University of Strathclyde. Glasgow's lush Kelvingrove Park is located in the neighborhood, making it a great place to stroll, jog, and cycle. The Glasgow Botanical Gardens area also found in the East End. They are a great way to speed a few hours of the day.
Glasgow is not a big city in terms of size. It is not New York City or London. It is compact and easy to get around on foot. You can base your stay in the East End due to the budget-friendly accommodation before moving around the rest of the city.
Soccer fans can find one of Glasgow's two biggest clubs, Celtic, in the area. A visit to Celtic Park is a religious experience for club's supporters from all over the globe. Glasgow Cathedral and the Necropolis are also nearby.
Best place to stay in East End
Seton Guest House. Address: 6 Seton Terrace, East End, Glasgow, G31 2HU, United Kingdom.

Southside
For a family-friendly vacation to Glasgow, you should consider staying in the city's Southside neighborhood. The area is large as it is the portion of Glasgow that sits on the southside banks of the River Clyde. Why is it the best place for families to stay in Glasgow? There are three simple reasons: It has green spaces, kids' attractions to keep them engaged, and it is easily accessible.
The area is separated from Glasgow City Centre by a single bridge. Families can get into and out of the middle of the city in no time. Once again, the compactness of the city makes it possible to get around very easily. Families can base their stay in the friendly environment of the Southside and reach cultural attractions in a short span of time.
While the East End of Glasgow is home to Celtic Football Club, the Southside is where city rivals Rangers are based. Their stadium, Ibrox, is a popular place to tour or watch a match. If you want to stretch your legs, visit Festival or Bellahouston Park.
Best place to stay in Southside
Sherbrooke Castle Hotel. Address: 11 Sherbrooke Avenue, South, Glasgow, G41 4PG, United Kingdom.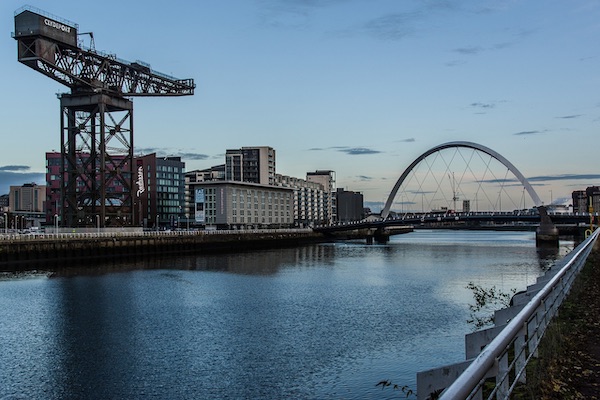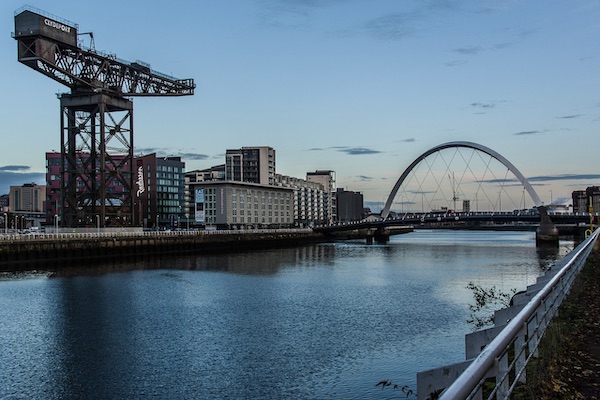 Finnieston
Finnieston has been labeled as Glasgow's hippiest place to stay, visit, and party. The neighborhood isn't just considered a "cool" area of the United Kingdom, but all of Europe. Situated just west of Glasgow City Centre, you will find a large variety of pubs, bars, and restaurants just waiting for your patronage.
Finnieston is a food and drinks paradise. Whether you want a night out of drinking beers, wines, or locally made Scotch or you fancy some unique food menus, Finnieston is the place to go. Foodies shouldn't miss a trip down The Strip. You will find Finnieston's best food stalls and shops here. There is a high concentration of eating establishments on The Strip. You will surely find something for everyone.
The Riverside Museum can be accessed in Finnieston, giving you the chance to learn more about the city's shipping industry heritage. Hidden Lane is a favorite spot for travelers seeking to discover the area's famed creative side. There are an estimated 100 studios for artists, musicians and woodworkers down the Hidden Lane.
Finnieston is a great location to see a local or internationally touring band or musician. Hydro and SWG3 are two great places to catch a gig. Before going to one of the two music venues, you can explore the pubs and get some pre-show drinks.
Best place to stay in Finnieston
Radisson RED Hotel. Address: Finnieston Quay, 25 Tunnel Street, North West, Glasgow, G3 8HL, United Kingdom.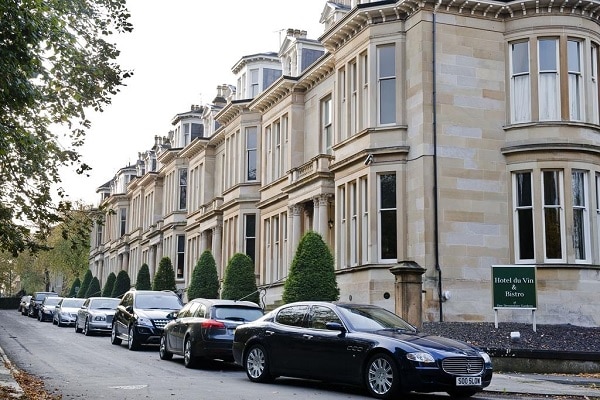 Where travel critics stay in Glasgow
Want to know where travel critics from publishers like The New York Times, Frommer's, Fodor's and Lonely Planet stay in Glasgow? Check out our overview of all recommended hotels, hostels and B&Bs in Glasgow.
Budget
"Part of a new wave of well-designed cheap hotels with noticeably smaller rooms, Point A offers extremely comfortable beds, small bathrooms and a great breakfast just steps from many of the bars, restaurants and other attractions in the City Centre, perhaps making the lack of space somewhat less of an issue." — New York Times.
Address: 80 Bath St, Glasgow G2 2EN, Scotland.
Mid-range
"This former church is a longtime favorite for its decadent decor and plush lines. Stylish rooms with mood lighting have a dark, brooding tone and opulent furnishings." — Lonely Planet.
Address: 278 W George St, Glasgow G2 4LL, Scotland.
Luxury
Hotel du Vin One Devonshire Gardens.
"Once the legendary One Devonshire Gardens hotel, frequented by such celebrities as Luciano Pavarotti and Elizabeth Taylor, the Hotel du Vin Glasgow is still a destination for those in search of luxury." — Fodor's.
Address: 1 Devonshire Gardens, Glasgow G12 0UX, Scotland.
FAQ: Glasgow hotel recommendations
If you're looking for a budget, boutique, or luxury hotel in Glasgow-or maybe your travel plans require a splendid hostel? Want to know which hotel serves the best breakfast? Here are all those answers and more about where to stay in Glasgow.
What is the best budget hotel in Glasgow?
If you're looking for a cheap hotel in Glasgow, then try Point A Hotel. It's an excellent budget hotel offering great value for money. It's in a good location, it's been recommended by travel experts and the hotel has excellent customer reviews. Make sure you check our shortlist of the best cheap hotels in Glasgow.
What is the best hostel in Glasgow?
Looking for a good and affordable private room or cozy dorm in Glasgow? Check out Glasgow Youth Hostel. The hostel has been highly rated by backpackers. Also check out our list of best hostels in Glasgow.
What is the best boutique hotel in Glasgow?
You like some luxury but don't like the famous chain hotels. If you're looking for the best boutique hotel in Glasgow, you should check out Dakota Glasgow. It's a very cool hotel that has been highly recommended by travelers and experts. Make sure you check our shortlist of the best boutique hotels in Glasgow, it's a manually curated list of the most unique and romantic hotels in the city.
What is the best luxury hotel in Glasgow?
If money isn't a problem and you're looking for a luxury hotel in Glasgow, then go for Hotel du Vin One Devonshire Gardens. The hotel offers excellent service, it's in a top location, it has been rated very highly by previous guests and renowned travel critics have recommended it. Also check out our list of the best luxury hotels in Glasgow, it's a manually curated list of the most exclusive 5-star hotels in the city.
Which Glasgow hotels serve great breakfast?
Try The Alamo Guest House if you're looking for a delicious breakfast in Glasgow. The guest house has excellent customer review ratings for breakfast.
How much does it cost to stay in a Glasgow hotel?
For a 3-star hotel, you have to pay around $90 per night and for a 4-star hotel, you would be looking at $140 per night. If you're after a luxury 5-star Glasgow hotel then you can expect to pay around $240 per night.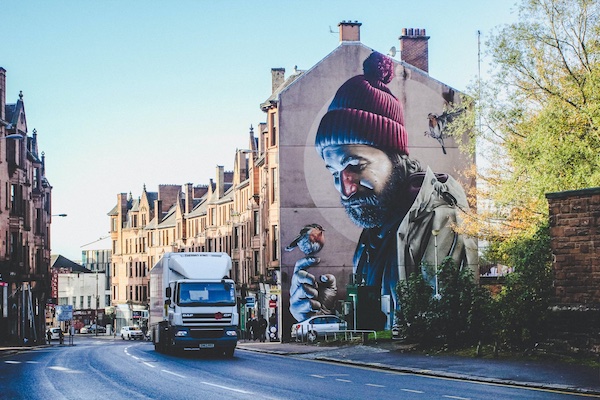 Best time to visit Glasgow
Without a doubt, the best time to visit Glasgow is during the late spring and summer months, specifically from May to August. During this period, you can expect pleasant weather, with temperatures ranging from 15°C to 20°C (59°F to 68°F), which is perfect for exploring the city's numerous attractions. Moreover, these months boast long daylight hours, providing ample time to enjoy the city's vibrant street life, lush parks, and picturesque landscapes.
During this time, Glasgow comes alive with a plethora of festivals and events that showcase the city's rich culture and heritage. From the Glasgow International Comedy Festival to the West End Festival, there's something for everyone. Experience the thrilling atmosphere at the TRNSMT music festival or immerse yourself in the world of film at the Glasgow Film Festival. There's no shortage of excitement during the best time to visit Glasgow!

Best things to do in Glasgow
There are a lot of things to do in Glasgow and surrounding areas, including day trips, attractions, museums, sightseeing tours and many other activities. Here's our list of 3 things you should definitely do when you're in and around Glasgow:
City Sightseeing Glasgow Hop-On Hop-Off Bus Tour
Discover the lively, cosmopolitan city at your own pace; listen to recorded commentary and hop off at several strategically placed stops to explore Glasgow. Price: $21. More info.
From Glasgow: Loch Ness, Glencoe and the Highlands Tour
Enjoy a full-day tour & experience some of the most dramatic scenery the Scottish Highlands has to offer. Spend time at the mysterious Glencoe and have the chance to enjoy a cruise on Loch Ness and a visit to Urquhart Castle. Price: $63. More info.
Outlander Day Tour from Glasgow or Edinburgh
See the Scotland of the hit television series 'Outlander' on this full-day tour through the countryside. With a driver-guide, you'll visit sites used for Lallybroch (Midhope Castle), Fort William (Blackness Castle), Crainsmuir (Culross), and Castle Leoch (Doune Castle). Price: $100. More info.
Deciding where to stay in Glasgow
To summarize, this travel guide has covered the best areas of Glasgow, as well as some hotel tips and things you can do. It's now up to you to decide which area you prefer.
Top 5 neighborhoods to stay in Glasgow
East Side
West End
Southside
Finnieston
Merchant City
As you have seen in this article, there are a lot of things to explore, and deciding where to stay in Glasgow is important. Whether you stay in East Side, West End, Southside, Finnieston or Merchant City, all those neighborhoods are in good locations.
The atmosphere of the area, whether you travel for leisure or business, whether you travel with your family or friends, and proximity to the attractions you prefer to visit should probably be the deciding factors. Whatever your preference is, you'll have a great time in Glasgow.
Check out our other guides about the best places to stay in Glasgow: