Glasgow, which is one of Scotland's major cities, is a seriously charming place with so much to do and see. There is certainly history and culture rooted within Glasgow, and superbly friendly locals to boot.
If you are visiting Glasgow, definitely make time to explore the Glasgow Cathedral, which has been standing since the 12th century. The Kelvingrove Art Gallery and Museum is another remarkable place in this city that will offer you the chance to see world-famous art pieces as well as the opportunity to learn about Glasgow's extensive past.
For nicer weather and optimal sunlight, you will want to plan your trip to Glasgow between the months of March and August.
Staying in a boutique hotel in Glasgow is an excellent idea, as this will ensure maximum comfort and relaxation when you are not out exploring this lovely city. Let's break down some details regarding five of the best boutique hotels within Glasgow.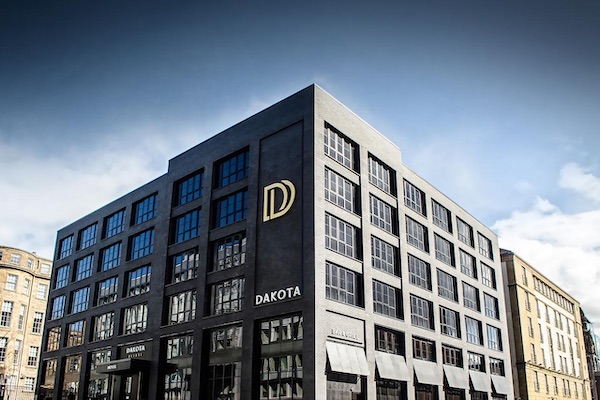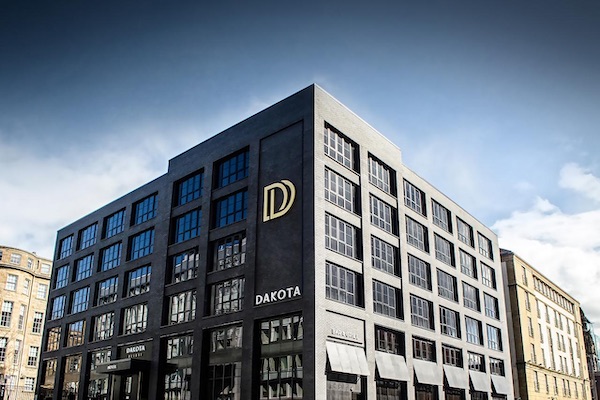 Dakota Glasgow
Dakota Hotels are a leading UK-based hotel brand with 5 locations across the region, each with a brasserie-style grill. The Glasgow location is a stunning 83-bedroom hotel with smart TVs, high-speed internet, en-suite bathrooms, and monsoon showers. The exterior design would fit right into a major city like New York or Chicago while maintaining its Scottish charm.
A sophisticated menu is offered at the onsite restaurant, The Grill, and the modern bar has a dedicated Champagne Room and cigar terrace, offering an extensive list of cocktails and wines. Dakota is in a prime location in the city center, making it less than a mile from train stations and the Hydro event venue. It is also within walking distance from the city's shopping district and cultural attractions.
Hotel details
Address: 
179 West Regent Street, Central Glasgow, Glasgow, G2 4DP, United Kingdom.
Guest rating:
4.7 out of 5
Price per night:
From $120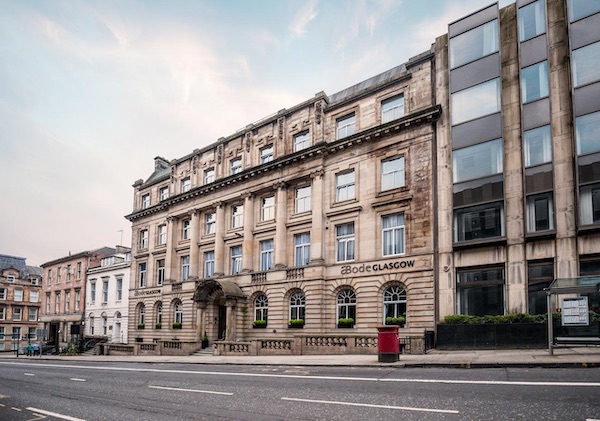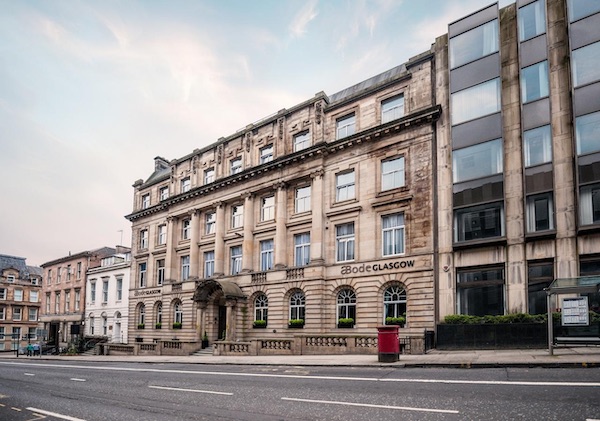 ABode Glasgow
ABode, a classic 19th-century townhouse, is located in the heart of the vibrant city of Glasgow in an ideal, coveted location. It is within walking distance from a number of shops, restaurants, bars and art galleries. The townhouse is reflective of the city's modern renaissance, combining traditional architecture with modern design.
The bedrooms are individually designed and contemporary, welcoming guests as a home away from home. Lined with stained glass windows and original wood paneling, ABode has its own distinctive character. Guests will have the opportunity to dine at the classic Brasserie Abode where brunch, lunch, and dinner are all offered. This hotel is the perfect place to stay in an already perfect city.
Hotel details
Address: 
129 Bath St, Central Glasgow, Glasgow, G2 2SZ, United Kingdom.
Guest rating:
4.3 out of 5
Price per night:
From $115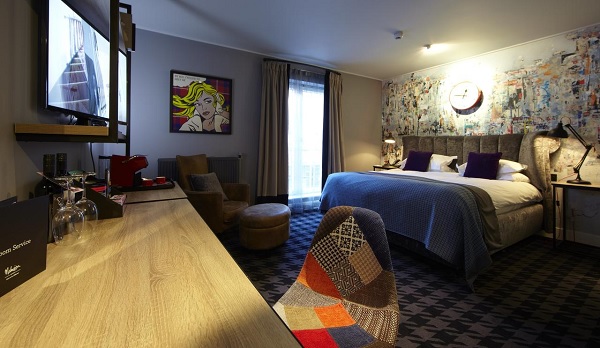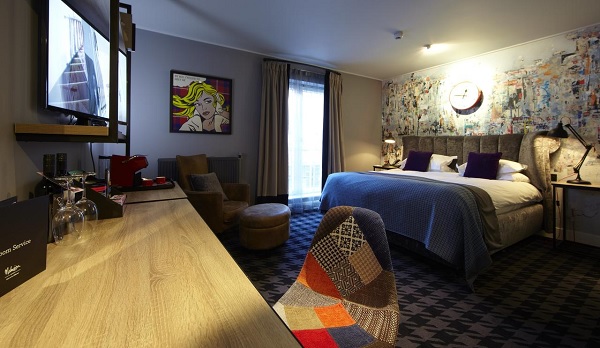 Malmaison Glasgow
Converted from a 19th-century church, the stunning Malmaison hotel opened its doors in 1994 and is housed in the heart of Glasgow. It features 72 gorgeous and creatively designed rooms and suites. The lighting is perfectly set in every area of the hotel and the vaulted basement offers a restaurant serving a seasonal menu of exceptional Scottish flavors and a beer barrel wall. Chez Mal and its accompanying bar are not to be missed and are the perfect place for guests to grab a craft beer or bottle of local wine.
This immaculate hotel is right on the edge of Glasgow's West End and is a testament to the city's elegance and classic style. It is the perfect place to stay for anyone from people traveling for business to families experiencing the UK for the first time.
Hotel details
Address: 
278 W George St, Glasgow G2 4LL, Scotland.
Guest rating:
4.3 out of 5
Price per night:
From $119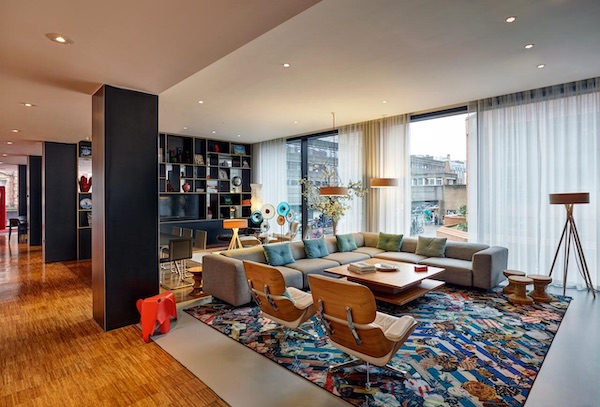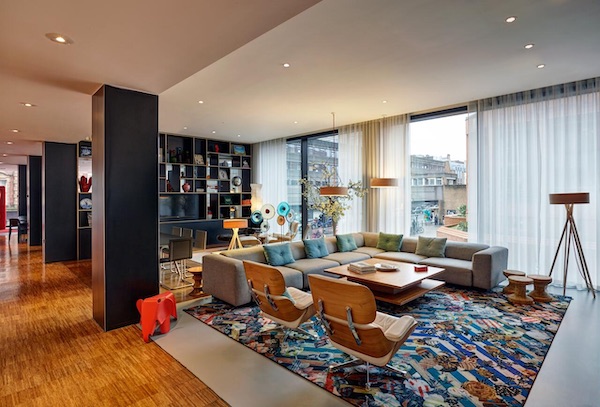 CitizenM Glasgow
Matching the signature design and model of the Dutch hotel chain, this CitizenM Glasgow hotel design is clean-cut and smart. It is located on the north-central side of Glasgow, giving guests easy access on foot to a myriad of transportation options and many of the city's attractions. The interior design is modern and chic with the rooms set up as pod-like spaces with beds that are only accessible on one side and amenities that are high-tech and up to date.
If your goal is to experience Scotland for everything it has to offer and you don't place to spend much time in your room, this is an ideal destination for you. Prices are reasonable and are comparable to the size of the rooms. The CitizenM Glasgow is an ideal destination for those traveling for business or alone.
The city of Glasgow has a special and unmatched charm to it that makes travelers from all over the world easily fall in love. These boutique hotels found within this city will complement any individual's trip to this wonderful place.
Hotel details
Address: 
60 Renfrew Street (corner of Hope Street), Central Glasgow, Glasgow, G2 3BW, United Kingdom.
Guest rating:
4.5 out of 5
Price per night:
From $90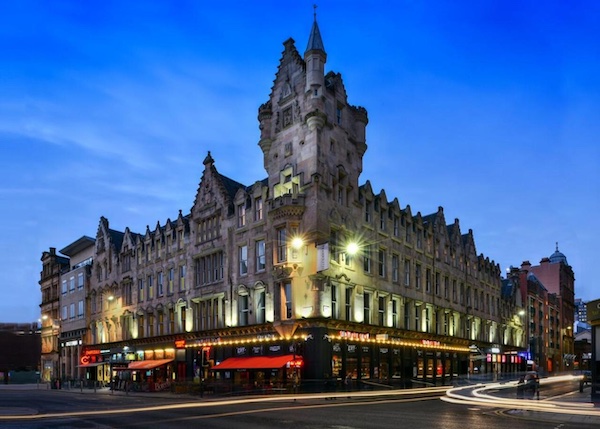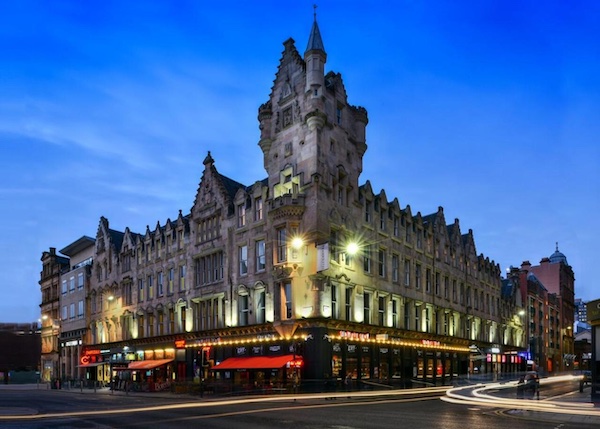 Fraser Suites Glasgow
Last, but absolutely not least, we have the Fraser Suites Glasgow. Now, staying close to the hotspots is the best way to truly experience an area when you have a limited amount of time. This is the type of experience that comes with staying at Fraser Suites. You will be a short walk away from Argyle Street. This is one of the epicenters for dining and shopping in the entire city. So, staying so close to a hotspot like this is very smart.
Another unique factor of this location is the upgrade option when it comes to rooms. Just about every luxury hotel will have suites and the ability to upgrade to a slightly bigger room, but the Fraser Suites takes that up a notch.
When you upgrade to one of their premium suites, you are basically getting an entire apartment to yourself. There are studios, one bed, and two-bed apartments that you can rent just like a hotel room. If you are going to spend a bit more time in the hotel or just need the extra room, this is a fantastic option.
Some of the other amenities include a buffet, business center, workout room, and much more.
Hotel details
Address: 
1-19 Albion Street, Central Glasgow, Glasgow, G1 1LH, United Kingdom.
Guest rating:
4.4 out of 5
Price per night:
From $150
About our boutique hotel recommendations in Glasgow
We are a travel research company. We help you discover the best boutique hotels in Glasgow by researching the internet for you. It's not just our opinion, it's the opinion of many travelers who have been there before you. We make it easy for you to find out about cool design hotels and unique design hotels in the city. Some of them might be so romantic you might not want to leave your room.
Please note, we only list hotels that have an aggregated guest review rating of at least 4.0 out of 5. We aggregate all reviews from different booking sites and other unbiased review websites. Hence, you can be certain all hotels listed above offer you a great stay in Glasgow.
Best price guarantee
We partner with Booking.com and Hotels.com to provide you with the lowest price guarantee on your stay in Glasgow! Both those websites offer price matching. That ensures that you are paying the lowest price available online. If you find a cheaper offer on another website for the same cool hotel in Glasgow at least 24 hours before check-in, contact them to claim a refund of the difference!
Top 5 boutique hotels in Glasgow
Before you go, let's summarize this guide. Based on thousands of guest reviews and tips from travel experts, these are the best boutique hotels in Glasgow:
More Glasgow tips
If you like our guide above, you should also check out our other articles about Glasgow: