Often referred to as a smaller wetter London, Glasgow maintains the title of the largest and most populous city in Scotland and the fourth most populous city in the UK. This buzzing metropolis flaunts breathtaking architecture, rich culture and endless itinerary options.
Owing to its iconic and diverse music scene, it won't be surprising that it is recognized as a UNESCO city of music. Famous across all genres and brimming with unique music venues, both grand and intimate, the city puts on an average of 130 events every week for every taste and type of night out. 
With creativity at its core, you will never run out of galleries, architecture, street art or performances to entertain and stimulate you throughout your stay. Bursting with life, Glasgow is truly the perfect city-break destination and will let you experience a vibrant nightlife, energetic art scene and some of the friendliest locals you'll get in the UK!
So all that's left to worry about is where you'll stay. We've got you covered with our 3 favorite hostels in Glasgow.

Euro Hostel Glasgow
Starting with Euro Hostel Glasgow, perched right on River Clyde near St Andrews Cathedral. This accommodation is affordable and lively, placing you right in the heart of this dynamic city. 
Its central location will save you on taxi costs without compromising on room prices. In addition, the hostel is clean and safe, with a welcoming atmosphere and friendly staff who can help you plan your trip from beginning to end. 
Suitable for all groups, whether big or small, here to explore the culture or up for the nightlife, this hostel offers you everything at hotel quality for hostel prices. With dorms sleeping up to 14 guests as well as private and family rooms, they truly cater to everyone to ensure a comfortable and fun stay.
They have a lively bar, perfect for smaller groups or solo travelers to make friends and socialize whilst also great for big groups to enjoy. The regular sports showings and £5 buffet breakfast keeps the communal areas packed so you'll never stop making friends on your travels. However, if you are worried this hostel might be a bit too much fun, be assured that the careful layout ensures that this buzzing party palace won't disturb your sleep once you decide to go to bed.
This hostel boasts a high rating across more than 8000 reviews and offers all the important amenities, including free wifi, a self-catering kitchen, guest laundry and a chill-out room complete with a pool table.
Hostel details
Address:
6 Fifth Avenue, North West, Glasgow, G12 0AT, United Kingdom.
Guest rating:
4.1 out of 5.
Price per night:
from $20.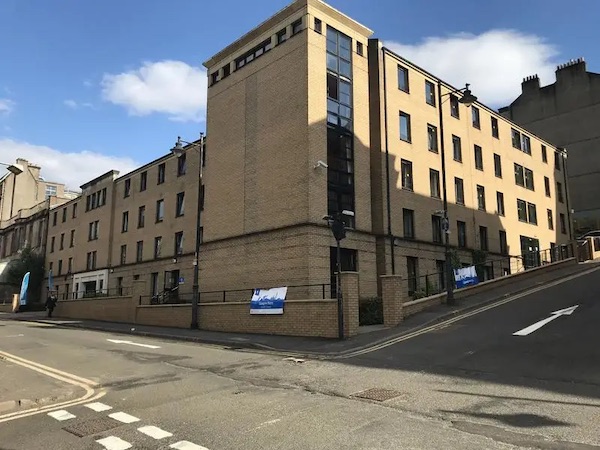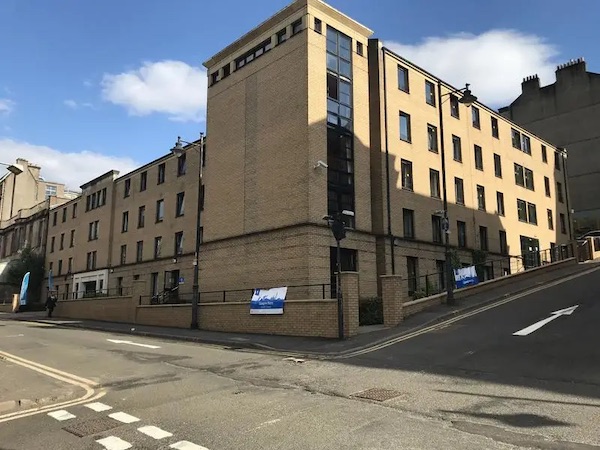 Glasgow Metro Youth Hostel
The first thing you need to know is the Glasgow Metro Youth Hostel is only open in the summer (June to August). The hostel can be discovered in Garnethill in the high-spirited city center, home to Glasgow School of Art as well as its Film Theatre. Nearby you can discover the Centre for Contemporary Arts, where creatives can indulge their minds with extensive exhibitions, events and workshops. A short walk away is The Tenement House, where you can glimpse what life was like in 20th Century Glasgow, filled with authentic artifacts that offer a realistic depiction of what life was like in that era. This hostel's location is unbeatable, with famous sights saturating the surrounding areas, including Stravaigin, The Royal Concert Hall, The Glenlee.
With 50 rooms, this hostel provides free wifi for every guest, 24-hour reception services, a fully equipped communal kitchen and an optional daily continental breakfast to fill you up before a day of sightseeing. This affordable accommodation is the perfect traveler's hot spot to meet new friends to enjoy the journey with. It is safe and clean and offers on-site information to help your day and multiple communal areas to relax at the end of it! Ideal for big and small groups, couples and solo travelers, it will help you make unforgettable memories and get the most out of your trip.
Hostel details
Address:
89 Buccleuch St, Glasgow G3 6QT, United Kingdom.
Guest rating:
4.2 out of 5.
Price per night:
from $20.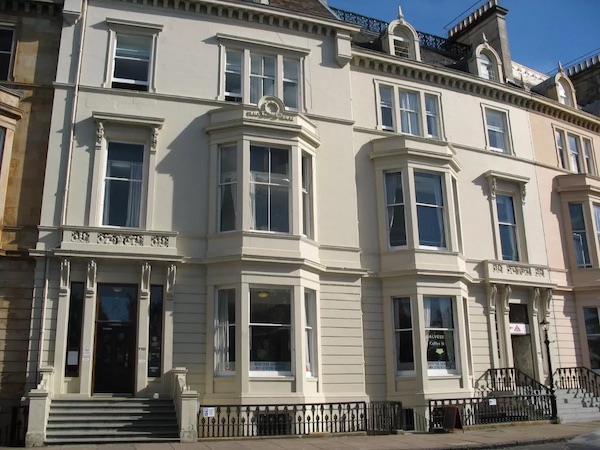 Glasgow Youth Hostel
Glasgow Youth Hostel is our final favorite for an unforgettable stay in this superb city. This hostel is contained in a beautiful Victorian townhouse, with a stunning location overlooking Kelvingrove Park and nestled among a hub of buzzing restaurants, bars and cafes. Also close to plenty of galleries, theaters and shops, you will find yourself in the core of Glasgow's trendy West End.
It offers a range of room sizes, both private and shared, and an apartment that can sleep 6 people. This hostel is suitable for all different groups, offering important extras such as free wifi, games and television room, 24-hour reception and luggage storage. In addition, it provides free tea and coffee and a hearty breakfast for a small extra fee. And did we mention it's dog-friendly!
A short subway ride from the city center, Glasgow's West end is the perfect area to stay if you're looking for a relaxed atmosphere with a quirky and cool vibe. Grab a morning coffee from one of the many independent cafes and enjoy morning walks among lush green parks before diving deep into Glasgow's culture as you pick an art gallery or museum to explore. Then after dinner, enjoy the plethora of bohemian bars where you can bob to live music over some classy cocktails.
Hostel details
Address:
8 Park Terrace, North West, Glasgow, G3 6BY, United Kingdom.
Guest rating:
4.4 out of 5.
Price per night:
from $18.
About our Glasgow hostel recommendations
Are you a solo traveler looking for a private room? Or a backpacker traveling around in a group wanting to stay in a cheap and cozy dorm? Above you will find the best hostels in Glasgow for all your needs.
Please note, we only list hostels that have an aggregated guest review rating of at least 4.0 out of 5. We aggregate all reviews from different booking sites and other unbiased review websites. Hence, you can be certain all hostels listed above offer an excellent value-for-money stay in Glasgow.
Best price guarantee
For our hostel recommendations, we work together with Hostelworld and Booking. These partnerships don't have any influence on the recommendations we make or on the order in which our recommended hostels are listed. The reasons why we have chosen to partner with these companies is that they're trustworthy, offer excellent service and they both apply the best price guarantee. This means you can claim a refund for the difference if you find your reservation cheaper on another website. It has to be for the same property, accommodation type, dates, cancellation policy and conditions, otherwise, you can't claim the refund for the difference. If you book through Booking.com then all you need to do is contact them at least 24 hours before your check-in date. If you book through Hostelworld you must claim the refund within 24 hours after you made the booking.
Top 3 hostels in Glasgow
To summarize again, based on thousands of guest reviews, these are the best hostels in Glasgow:
Why you should be careful when booking the cheapest hostel available
The cheapest hostels available are typically not in a great location. If you want to go sightseeing or go for a night out in central Glasgow, you probably end up having to pay for public transport or a taxi to get there. So your stay could end up being more expensive compared to a stay in a central location. For first-time travelers, we recommend staying central anyway, but also for frequent visitors, it's probably worth it to pay a bit more to stay in a central location.
Another reason why you shouldn't stay at the cheapest hostel is that the people staying at the cheapest hostels are often not the people that can afford to travel like you. Because a very cheap hostel is often cheaper than renting a flat, these places tend to attract migrant workers or local misfits. That's probably not the crowd you want to hang out with, especially if you're a solo traveler looking for friends.
The third reason why you should avoid the cheapest hostels is safety. Some of the cheapest hostels don't check IDs, don't ask for signatures, or only accept cash at check-in. The hostel won't know who is actually staying there.
Lastly, the service at these hostels isn't great. For instance, if you choose to store your luggage, your bags will be unattended in a public space. It won't be recorded anywhere or tagged and stored in a locked room.
So, it's probably worth it to spend a bit more on your hostel stay in Glasgow.
And finally, a tip: always read the latest reviews of the hostel! All places have good and bad reviews, but the most recent reviews matter the most.
More Glasgow tips
Get to know the city even better and check out our other articles about Glasgow:
Best boutique hotels in Glasgow