The Bahamas is well-known for its pristine white sandy beaches, crystal clear waters, and sunny tropical climate, which attracts plenty of tourists from around the world.
The Bahamas is split into several separate islands, each with its own charm and appeal, although, all with stunning beaches and abundant marine life. From the island of New Providence, home to the capital city of Nassau, rich in old history, to the pink sand beaches of Eleuthera with a laid-back atmosphere. There is plenty to discover and explore amongst the islands of the Bahamas.
However, finding the best place to stay in the Bahamas depends on what you want to see and do during your stay. Whether you wish to relax on a sun-drenched beach, explore the history of the Bahamas, or snorkel and dive through underwater caves, you're sure to find it on one of the many Bahamian islands.
Below, we have narrowed down the five best places to stay in the Bahamas to help you decide between the islands for your next tropical getaway.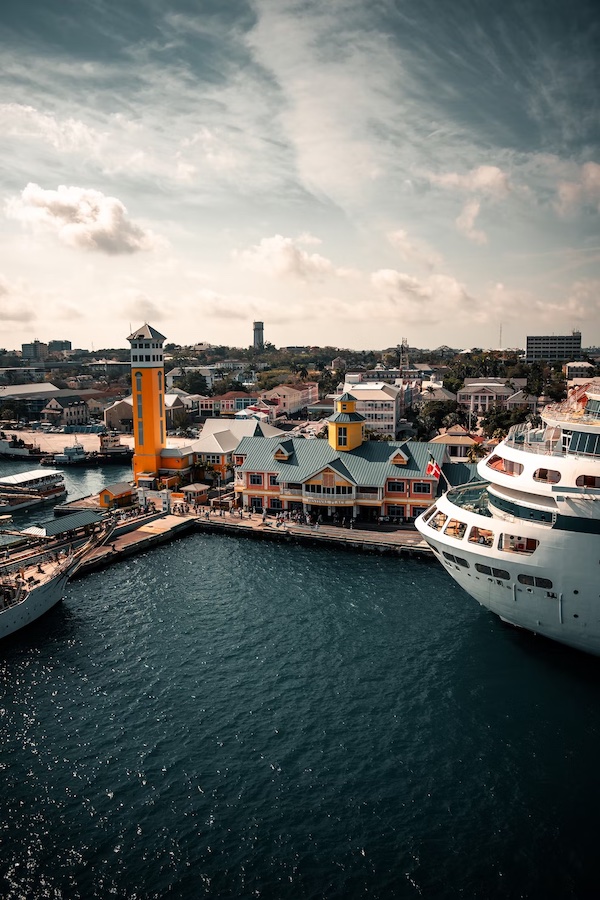 New Providence
New Providence is the most populated island in the Bahamas and is home to the capital city of Nassau. The island of New Providence has a lively and trendy atmosphere, with plenty of excellent bars and restaurants, historic sights, and stunning white sandy beaches.
New Providence is a popular tourist destination and there are plenty of things to see and do on the island. Here are some of the best things you can see or do in New Providence:
Beaches. The beautiful white sandy beaches of the Bahamas are one of the top reasons people visit this stunning set of islands. New Providence has several, excellent beaches including Cable Beach, Saunders Beach, and Goodman's Bay. Travelers can enjoy crystal clear waters and excellent snorkeling at these stunning beaches.
Nassau City. The capital city of the Bahamas is located in New Providence and offers travelers many interesting things to see and do. There are several historical landmarks, such as the Queen's Staircase, museums, and art galleries to explore.
Ardastra Gardens and Zoo. The island is home to this stunning botanical garden and zoo where exotic birds such as flamingos and parrots roam the grounds. It's a great place to escape for a few hours to enjoy the gardens and meet some animals.
New Providence island is the place to go if you are looking for a fun-filled vacation. The island attracts a large crowd and is a popular destination for celebrities and the wealthy. The island is also known for its vibrant nightlife, with many lively bars and restaurants, so is the perfect place to stay for those looking for excitement in the Bahamas.
Best place to stay in New Providence
Graycliff Hotel. Address: West Hill Street P.O. Box N-10246, 0000 Nassau, Bahamas.

Eleuthera
Eleuthera is a long and narrow island in the Bahamas, located to the east of New Providence. The island is known for its beautiful pink sand beaches and crystal clear waters and is a small island 110 miles (ca. 177 km) long and only a mile wide at its narrowest point. The island has a laid-back vibe, with natural untouched beaches and a slower pace of life.
However, there are still plenty of things to see and do during your stay in Eleuthera. Here are some of the best things to do on the island.
Beaches. Eleuthera has several stunning beaches, many of which are untouched and remain in their natural state. Pink Sands beach is a popular beach due to its soft pink sand and Lighthouse beach offers clear turquoise water and picturesque views. Other fantastic beaches include Twin Cove beach, Ten Bay beach, and French Leave beach. In fact, you're spoilt for choice when it comes to stunning beaches in Eleuthera.
Glass Window Bridge. This impressive natural rock formation is a narrow land strip separating the Atlantic Ocean from the Caribbean Sea. Visitors can drive across the bridge and experience the dramatic difference between the two bodies of water. With crystal turquoise waters on one side and deep marine blue waters on the other.
Queen's Bath. The stunning natural pool is formed by the sea and offers visitors an enjoyable place to swim with scenic views across the ocean.
There are many wonderful attractions on Eleuthera, from relaxing on pink sand beaches to exploring natural landmarks or shopping in the island's boutique stores. Eleuthera is a great destination for families or anyone looking for a laid-back vacation in the Bahamas.
Best place to stay in Eleuthera
Pineapple Fields. Address: PO Box EL29924 Banks Rd., 00000 Governor's Harbour, Bahamas.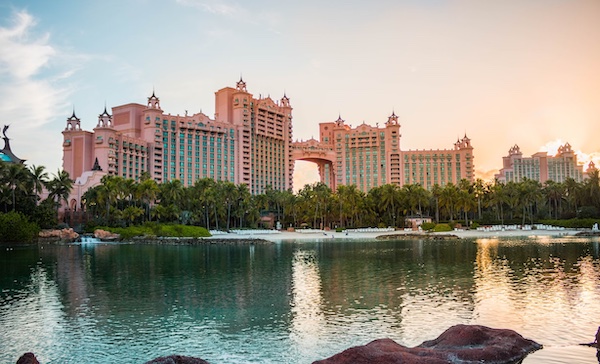 Paradise Island
Paradise Island is a small island in the Bahamas, located just off the coast of New Providence, and is connected to the city of Nassau by two bridges. It is known for its luxury resorts, beautiful beaches, and excellent attractions such as casinos and golf courses.
Here are some of the top things to do on Paradise Island:
Beaches. The island has several beautiful beaches, including Cabbage Beach, Paradise Beach, and The Cove Beach. Travelers can enjoy the warm sand beaches or snorkel in the turquoise waters.
Atlantis Resort. The Atlantis resort is a sprawling complex that features a water park, aquarium, casino, and an array of excellent restaurants and shops. If you are not staying at the resort, you can buy a day pass to the Aquaventure water park and book experiences with the marine animals.
Golf. Paradise Island is home to several world-class golf courses, including the Ocean Club Golf Course, which was designed by Tom Weiskopf and offers sweeping views of the ocean as you play.
Shopping. As Paradise Island is known for its luxury resorts and wealthy clientele, there is an excellent selection of shops, boutique stores, and restaurants on the island.
Paradise Island is the ultimate getaway destination for those looking for adventure. There are so many things to do, making Paradise Island a great place for families, or couples looking for a romantic vacation in the beauty of the Bahamas.
Best place to stay on Paradise Island
The Coral at Atlantis. Address: 1 Casino Drive, Paradise Island, NP N-4777 Nassau, Bahamas.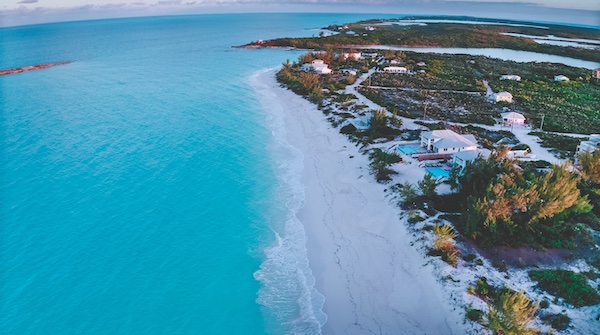 Exuma Island
Exuma Island is located in the central part of the Bahamas, about 130 miles southeast of New Providence. It is known for its vibrant marine life and is a popular destination for swimming, snorkeling, and scuba diving. It is also home to a collection of stunning white sand beaches and the famous swimming pigs of the Bahamas.
Exuma has many excellent outdoor activities to discover. Here are some of the top attractions and activities you can do on Exuma Island:
Swim with the pigs. One of the most unique experiences on Exuma Island is swimming with the famous wild pigs on the uninhabited island of Big Major Cay. Visitors can take a boat out to this small island to get close to the pigs, who will happily join you for a swim.
Exuma Cays Land and Sea Park. This protected nature reserve is home to diverse marine life, including sea turtles, tropical fish, and sometimes sharks. Visitors can explore the park on a guided tour or snorkel in the crystal clear waters.
Tropic of Cancer Beach: This stunning white sand beach is named after the Tropic of Cancer, which runs directly through Exuma Island. Visitors can relax on the beach's soft sand, swim in the calm turquoise waters, and enjoy the beautiful views.
Exuma Island is a beautiful and unique destination in the Bahamas, with a range of excellent activities and stunning natural locations to explore. Visitors to the island shouldn't miss trying authentic Bahamian food, such as the Bahamian specialty conch fritters.
Best place to stay on Exuma Island
Peace & Plenty Resort. Address: P.O BOX EX 29055 Georgetown, Bahamas.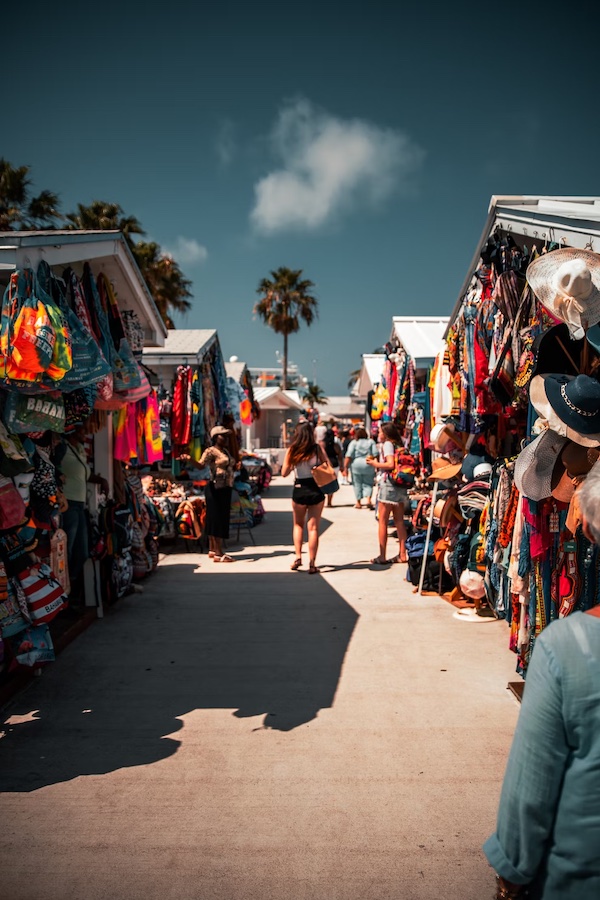 Grand Bahama
Grand Bahama is the fourth-largest island in the Bahamas. It's known for its mile-long beautiful beaches, diverse marine life, and exciting attractions, including many water sports.
This island also boasts an impressive natural forest and giant-underwater caves, offering visitors the option to spend the day either hiking or diving.
Here are some of the top things to do in Grand Bahama:
Lucayan National Park: This nature reserve is home to Gold Rock Beach, one of the most beautiful beaches on the island, and is where avid divers can explore the park's underwater cave system. For those not experienced in diving, you can also rent a kayak or hike around the park.
Port Lucaya Marketplace: This area has many fantastic stores, restaurants, and bars, as well as a marina where visitors can rent boats or take a guided tour of the island.
Grand Bahama Island Brewery: For a unique experience, this brewery offers tours and tastings of their locally brewed beer, as well as live music and events. A beer in the Bahamas, who could say no?
This is a beautiful island offering a range of things to see and do. The island attracts many nature enthusiasts and adventurers looking for a fun-filled vacation. From peaceful botanical gardens to thrilling underwater caves, Grand Bahama has something for everyone to enjoy.
Best place to stay in Grand Bahama
Pelican Bay Hotel. Address: 266 Sea Horse Road, Freeport, Bahamas.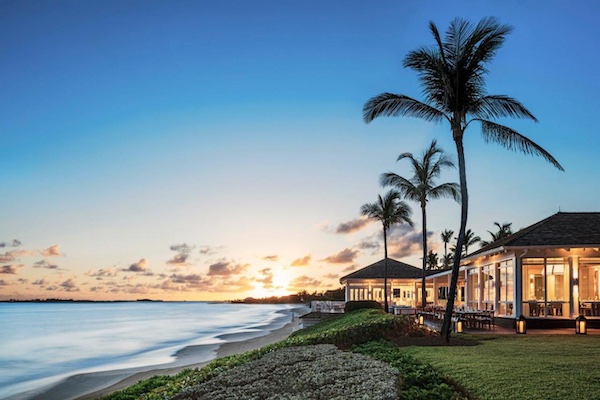 Where travel critics stay in the Bahamas
Want to know where travel critics from publishers like The New York Times, Frommer's, Fodor's and Lonely Planet stay in the Bahamas? Have a look at our overview of all recommended hotels and accommodations in the Bahamas.
Budget
"Close to the beach with rooms overlooking Port Lucaya Marina or waterfront along the canal, Pelican Bay has a funky modern appeal, and suites overflow with character and decorative elements collected from around the world. Building exteriors are fancifully trimmed in West Indian latticework and red barrel-tile roofs." – Fodor's.
Address: 266 Sea Horse Road, Freeport, Bahamas.
Mid-range
Sandyport Beach Resort Nassau.
"A picturesque collection of villas set among a gated marina community near Cable Beach, Sandyport Beaches Resort & Hotel has both hotel- and apartment-style rooms with waterfront views and a serene atmosphere." – New York Times.
Address: Sandyport Marina Village West Bay Street, Nassau, Bahamas.
Luxury
"This is the epitome of elegant island luxury, with palms waving from an immaculately manicured lawn by the beach, 24-hour butler service, a terraced set of Versailles-style gardens rising to a reassembled set of cloisters from a 12th-century French Augustinian monastery, and chef Jean-Georges Vongerichten's Bahamanian-spiced French Asian dishes at Dune restaurant." – Frommer's.
Address: One Ocean Drive, Paradise Island, 0000 Nassau, Bahamas.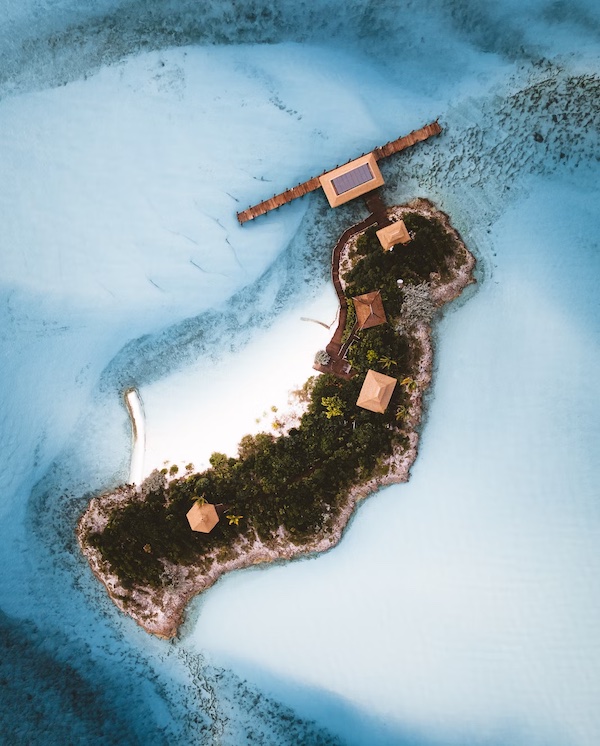 FAQ: the Bahamas hotel tips
Looking for the best budget, boutique, or luxury hotel in the Bahamas? Or maybe you're a backpacker looking for a magnificent hostel? Here are the answers to all those and other questions about where to stay in the Bahamas.
How much do I have to pay for a night in a hotel in the Bahamas?
The Bahamas is expensive. For 3-star hotels, the average rate is around $120 per night. If you're looking for a 4-star hotel, then the rates are around $270 per night. The average rate for a 5-star hotel in the Bahamas is around $500 per night.
What is the best affordable hotel in the Bahamas?
If you are on the hunt for an affordable hotel, then you should consider reserving Orange Hill Beach Inn. It is a great option for those on a budget, as it provides good value for your money. Additionally, the hotel is in a suitable location, and professional travelers have given it their approval. Moreover, the guests who have stayed at the hotel have shared positive reviews. We also have a list of the top-rated budget hotels in the Bahamas.
What is the best boutique hotel in the Bahamas?
If you fancy a bit of extravagance but prefer to stay away from the well-known chain hotels, then The Island House is an excellent option for you. This hotel has been very well-reviewed by travelers and experts alike. For more information on other cool hotels, take a look at our list of the top boutique hotels in the Bahamas.
What is the best luxury hotel in the Bahamas?
If cost is not an issue, The Ocean Club is a great option for those seeking a luxurious hotel in the Bahamas. This establishment offers splendid customer service, is situated in an ideal location, and has garnered high reviews from customers and travel experts alike. To discover more 5-star hotels, take a look at our selection of the top luxury hotels in the Bahamas.
What is the most romantic hotel in the Bahamas?
When it comes to planning a romantic getaway, there is nothing more important than choosing the perfect hotel. We recommend Warwick Paradise Island if you want to make your stay in the Bahamas truly memorable. It's also an adults-only hotel.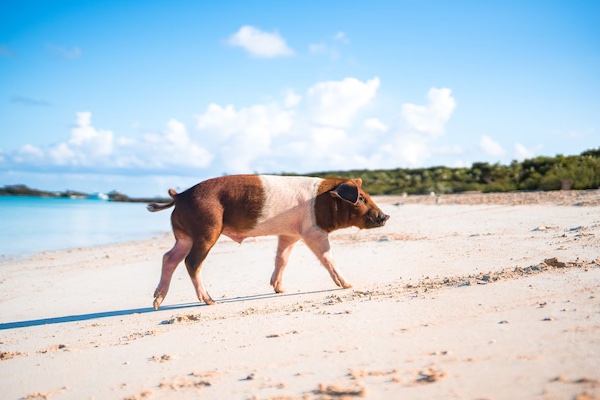 Best time to visit the Bahamas
The best time to visit the Bahamas is between November and April, when the weather is at its most pleasant with sunny days, cool nights, and minimal rainfall.
This period is also known as the peak tourist season, as people from around the world flock to the islands to escape the harsh winters in their home countries. So, if you want to bask in the sun, dip your toes in the warm sand, and swim in the sparkling turquoise waters, this is the time to go!
From the vibrant Junkanoo celebrations to the Bahamas International Film Festival, there is always something happening to keep you entertained and immersed in the local culture. And let's not forget the thrilling water-based activities like snorkeling, scuba diving, and swimming with the pigs at Exuma, which are all best enjoyed during this time of the year!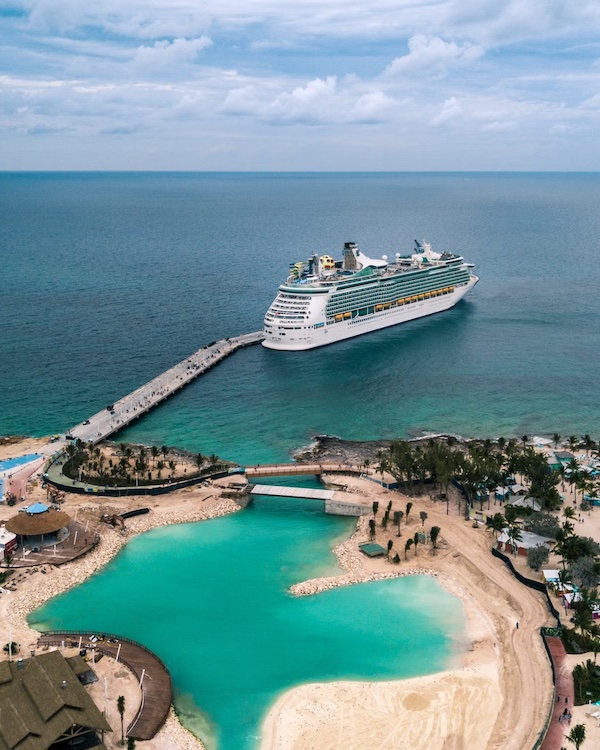 Best things to do in the Bahamas
There are many things to do in the Bahamas, including day trips, attractions, museums, sightseeing tours and many other activities. Here's our list of 3 things you should definitely do when you're in the Bahamas:
From Paradise Island: Bahamas Beach Excursion to Sandy Toes
Take an unbeatable day excursion to the paradise shores of Rose Island in the Bahamas. Relax in style on a beautiful private beach and enjoy snorkeling tours, kayaks, tubes, hammock gardens, a beach bar, island music, and a local Bahamian buffet lunch. Price: $252. More info.
Swim with the pigs on Rose Island
This exciting 4-hour activity allows you the opportunity to swim with the pigs on Rose Island. Only a short boat ride away and you will experience one of the most beautiful islands in The Bahamas, Rose Island is 25 minutes away from Nassau and is known for its stunning beaches and island view. Enjoy hanging out with the pigs while on the white sandy beach, an experience like no other. Price: $199. More info.
Nassau Food Tasting and Cultural Walking Tour
Explore Bahamian cuisine and culture on this food and walking tour in Nassau's historic neighborhood. Sample tasty foods at five venues – including family-owned restaurants and specialty shops. Sip on handcrafted rum cocktails while you nibble on classic conch fritters and Bahamian mac 'n' cheese. Expect food quantities to be equivalent to a hearty lunch. Price: $87. More info.
More things to do in the Bahamas
Deciding where to stay in the Bahamas
Let's recap what we just learned in this article. We've covered the best areas of the Bahamas above. Now you can decide where to stay while visiting!
Top 5 places to stay in the Bahamas
New Providence
Paradise Island
Exuma Island
Eleuthera
Grand Bahama
As you have seen in this travel guide, there are plenty of things to explore, and deciding where to stay in the Bahamas is important. Whether you stay in New Providence, Exuma Island, Eleuthera, Grand Bahama or Paradise Island, all those islands are in good locations.
The atmosphere of the island, whether you travel for leisure or business, whether you travel with your family or friends, and proximity to the attractions you prefer to visit should probably be the deciding factors. Whatever your preference is, you'll have a great stay in the Bahamas.
More tips for the Bahamas
Get to know the islands even better by reading our other articles about the Bahamas:
Boutique hotels in the Bahamas