The posh city of London, England is such an iconic destination that has so many historically significant sites, monuments, and museums. The spring months are when you want to make your way to London so that you are met with the most ideal weather that will allow for beautiful days strolling the various parks within this city.
You will undoubtedly want to make your way to places such as Big Ben, the British Museum, Westminster Abbey, and Buckingham Palace. A fun and one-of-a-kind way to see the city is by hopping on one of the numerous double-decker busses that offer tours of the surrounding area.
There is no shortage of luxury within London, with its countless palaces and other Victorian architectural establishments. For a fully extravagant stay while in this incredible city, we have created a list of the most luxurious hotels that can be found here.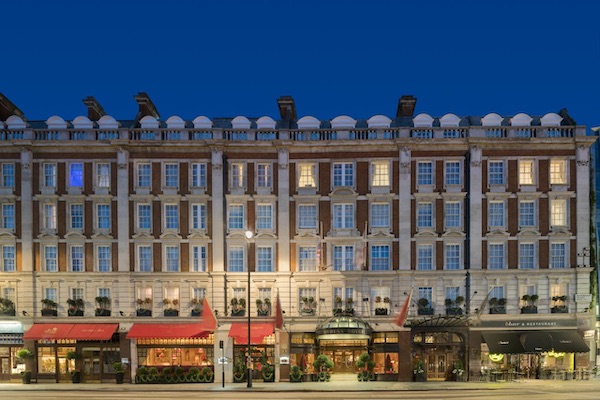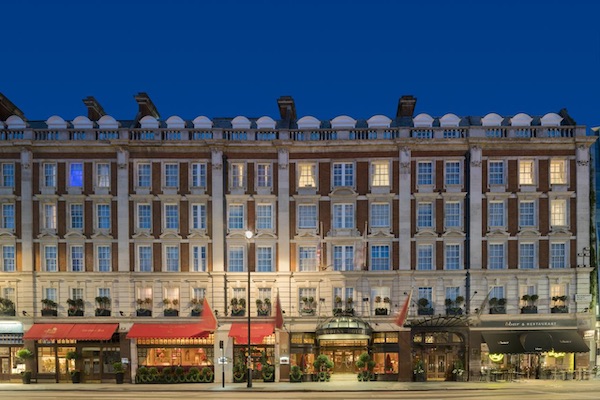 The Rubens at the Palace
The Rubens at the Palace has impressively been standing since the early 20th century, and it is perfectly located steps away from the phenomenal Buckingham Palace. The hotel is ideal for any type of stay, whether that be a long visit, for business, or for a quick weekend getaway. Enjoy an exquisite afternoon tea and the delicious English Grill on-site to satiate you after a long day of exploring.
The ornate rooms at The Rubens are considerably sized and furnished with large king-size beds for maximum comfort. The suites are even more extravagant, with classic wooden canopy beds and marvelous crystal chandeliers to tie the atmosphere together. Bring the whole family or relish in a quiet solo retreat here at The Rubens.
Hotel details
Address: 
39 Buckingham Palace Road, Westminster Borough, London, SW1W 0PS, United Kingdom.
Guest rating:
4.5 out of 5
Price per night:
From $190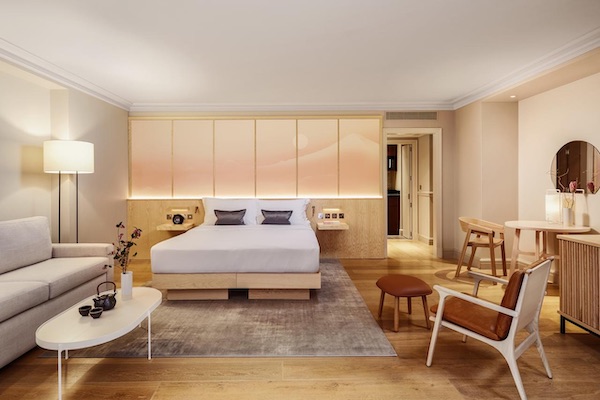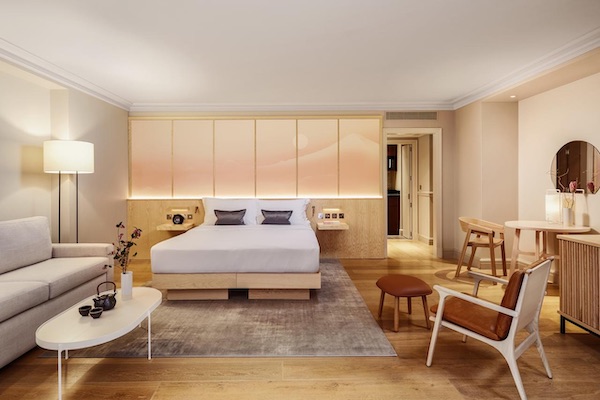 The Prince Akatoki
At the Prince Akatoki, which is an immaculate 5-star accommodation that has been thoughtfully designed with Japanese interiors in mind, a space has been created that is extremely refined and aesthetically pleasing. Light wooden accents fill the rooms and produce a calming and serene effect. The fusion restaurant on the property, TOKii, has a carefully curated menu that cannot be beaten. The service at The Prince Akatoki is top-notch and will leave you feeling like royalty.
There are 82 different rooms at The Prince Akatoki, all of which are extraordinarily cozy and tranquil with bathrooms that feature rain showers. Hop into the large, deluxe bed provided in your luxury suite for a blissful night of sleep after an unforgettable day spent in London.
Hotel details
Address: 
50 Great Cumberland Place, Westminster Borough, London, W1H 7FD, United Kingdom.
Guest rating:
4.6 out of 5
Price per night:
From $270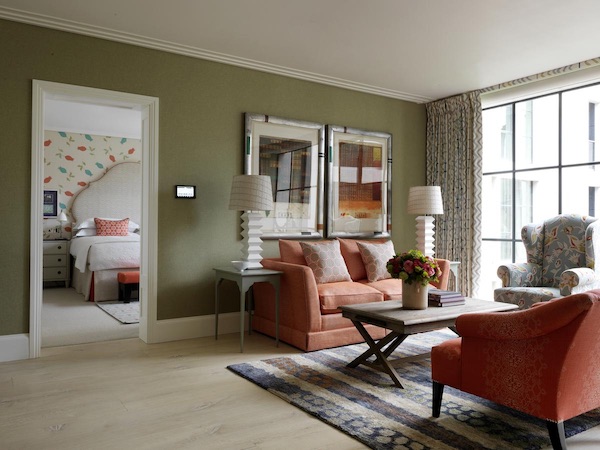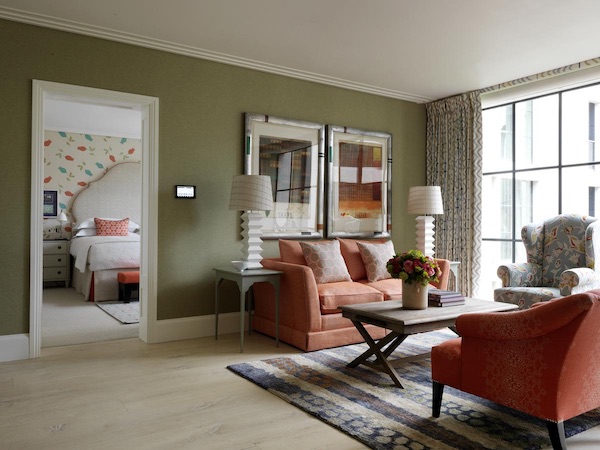 Ham Yard Hotel
When staying at the Ham Yard Hotel, you will be in the heart of the Soho district and not far from the Piccadilly Circus, you will be greeted with the absolute charm that has been brought to life in this space. Guests can have fun and discover the shop, lounge area, restaurant, movie theater, bowling alley, and the gorgeous garden situated on the rooftop at this London establishment.
There are 96 modern rooms within the Ham Yard Hotel, all of which feature lovely pops of color and unique pieces that tie everything together seamlessly. All of the rooms also have impressively large windows that allow in ample sunlight and include vistas of the jaw-dropping London skyline or the peaceful courtyard that is on the property.
Hotel details
Address: 
One Ham Yard, Westminster Borough, London, W1D 7DT, United Kingdom.
Guest rating:
4.7 out of 5
Price per night:
From $459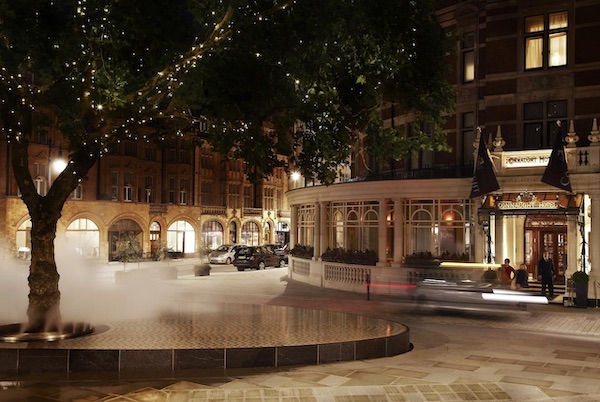 The Connaught
The Connaught is as luxurious as it gets when it comes to this style of London hotel with its elegant embrace as soon as you enter the premises. The hotel clearly has a large appreciation for art and refinement, which will only elevate your stay in every aspect.
Guests can find bliss in the Aman Spa and the various services that are available through here, from healing massages to deeply invigorating treatments. Make your way to the several restaurants and bars on-site for a taste of pure magnificence.
The 122 rooms and suites at The Connaught are exactly what one desires from a London hotel of this caliber. Plush couches and beds, carefully selected art pieces, and extensive library shelves are present in select rooms for a completely homey feel.
Hotel details
Address: 
Carlos Place, Westminster Borough, London, W1K 2AL, United Kingdom.
Guest rating:
4.7 out of 5
Price per night:
From $550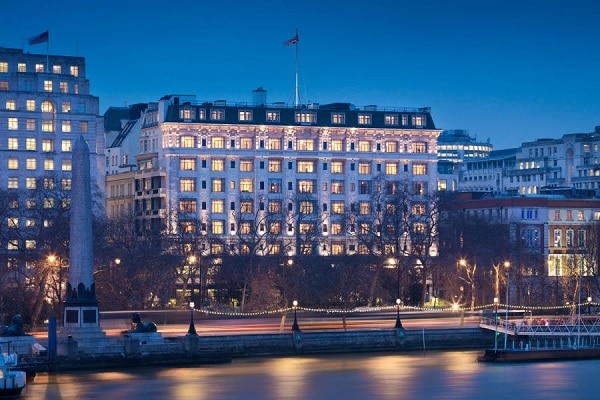 The Savoy
Finally, we have The Savoy, which is a total landmark when it comes to the hotel scene in the city of London as it was established in the year of 1889. It was known by a different name then, but the charm and elegance of The Savoy remain unmatched. English and Art Deco styles make up the interior of this magnificent and historical location.
You can expect to find a world-class spa center that is complete with a sauna and steam room at The Savoy, as well as four different restaurants that will satisfy any tastebud. There are 267 rooms here that are classy and chic, and the suites here even come with their very own butler for guests' convenience.
Hotel details
Address: 
Strand, London WC2R 0EZ, United Kingdom.
Guest rating:
4.7 out of 5
Price per night:
From $562
The words luxury and London just seem to fit together, and there is no question that these settings are absolutely top-of-the-line and have the ability to pamper every visitor that makes their journey here.
About our luxury hotel recommendations in London
We are a travel research company. Our team helps you discover the best luxury hotels in London by researching the internet for you. We have also visited some of these places. Hence, it's not just our opinion, it's the opinion of many travelers who have been there before you. We make it easy for you to find out about the most luxurious and exclusive 5-star hotels in the city.
Please note, we only list hotels that have an aggregated guest review rating of at least 4.0 out of 5. We aggregate all reviews from different booking sites and other unbiased review websites. Hence, you can be certain all hotels listed above offer you a great stay in London.
Best price guarantee
We have partnered with Booking.com and Hotels.com to offer the best price for your stay in London! Both sites offer price matching, so you can be sure that you are getting the cheapest rates possible for a luxury hotel in London. If you find an even lower rate on another site at least 24 hours before check-in, contact them to claim a refund of the difference!
Top 5 luxury hotels in London
Having read this guide, now let's summarize what we learned. We found the best 5-star hotels in London thanks to reviews and tips from thousands of guests and travel experts:
More London recommendations
We hope you enjoy the advice we've given to you above. If so, be sure to check out some of our other articles about London:
Best boutique hotels in London