With many of the top big cities, the cost of traveling and visiting can be very overwhelming. London, England is one of the top destinations in Europe, and every world traveler should visit this city at some point along the journey.
When taking advantage of everything in London, there are some areas in which you can save some money. Saving money in certain areas can give you more freedom to spend money on other things.
One aspect of your stay that can be downsized to move around is the hotel accommodation. When you do not need a big fancy hotel, you can find one that has cheap rates and still gives you a quality stay.
Today, we are talking about affordable hotels that can be booked to save you money. Here are three of the cheapest hotels in London!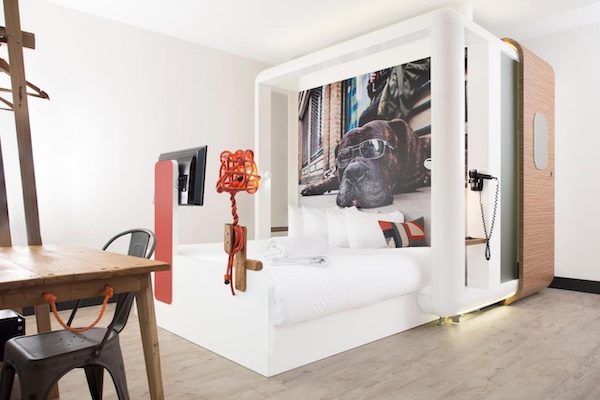 The Corner London City
To kick off our list, there is The Corner London City. This is an affordable hotel that still brings some great amenities and experiences. These rooms are very unique and a bit weird, so that is one aspect to explore.
Now, a big factor in visiting London is your physical location. If you are way too far from the action, travel expenses might end up costing you more than you saved by staying on the outskirts. The hotel is on the East End of London, but you are just a few minutes away from the local train station.
The big reason why this is an affordable hotel is that it cuts out on the unnecessary add-ons and focuses on the user experience at the core level. The rooms are interesting, yet small, and a continental breakfast will offer just enough for you to truly enjoy yourself.
Some of the perks that still come despite the lower price are the free Wi-Fi, breakfast, free coffee and tea, a bar with a lounge and a few others. Although this is a cheap hotel, you are not completely roughing it. So, The Corner Hotel offers a really nice blend of affordability and comfort all in one.
Hotel details
Address: 
42 Adler Street, Tower Hamlets, London, E1 1EE, United Kingdom.
Guest rating:
4.3 out of 5
Price per night:
From $100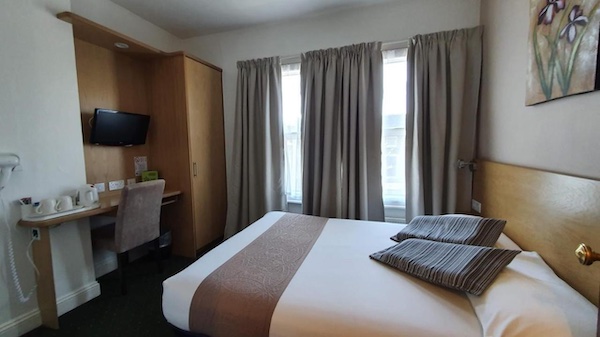 Star Hotel
Next up is the Star Hotel. This is an option for those that do not need the corporate experience that comes with a chain. This is a small, quiet bed and breakfast that brings a really nice experience along with the stay.
There are just 22 rooms on the whole property, so you know that you will receive a personable experience. It is also family-run, so you are not just a number that only cares about what you pay.
This is located in the Shepherd's Bush neighborhood, and you are in a really cozy and inviting spot. After all, your physical location is a super important aspect of making a choice.
Although this is a very affordable hotel, there are a fair bit of choices to be made in terms of rooms. There are really small single rooms, which are the cheapest, but if you need some more room, you can upgrade to something that can fit up to a whole family. Some budget hotels will not have this option, so it is a good perk.
Overall, if you are good with basic amenities like continental breakfasts and free wi-fi, this is an excellent option to save some cash.
Hotel details
Address: 
97-99 Shepherds Bush Rd, Hammersmith and Fulham, London, W6 7LP, United Kingdom.
Guest rating:
4.6 out of 5
Price per night:
From $90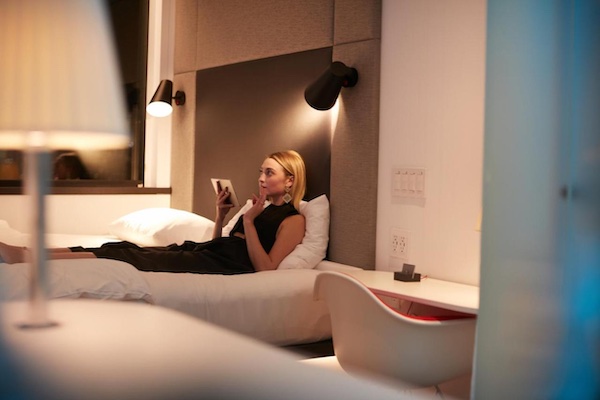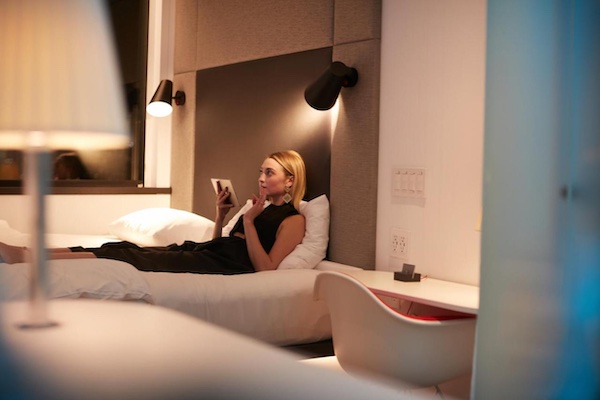 CitizenM London Bankside
Finally, the last budget hotel is the CitizenM London Bankside. Located in Southwark, this is a modern location that does not look cheap at first glance. Luckily, they are very fair with their pricing and offer accommodations that are simple and affordable.
This is the most modern option on our list, so you do get to experience some high-end features without paying high-end prices. Some of those features include self-checkout, free on-demand movies in the room, free Wi-Fi, and much more. Plus, there is a 24-hour cafe and bar on site. So, you do not have to venture far for a quick drink, morning or night.
The rooms themselves are very small, and that is where you will be actually saving money. So, if it is worth it to you, this allows you to save money for other areas. If you need a bigger room, you may want to look at another location. The CitizenM London Bankside has a modern touch in an industry that usually stays away from too much showmanship. Although they also do not overdo it, it is just enough to make your stay very enjoyable.
Hotel details
Address: 
20 Lavington Street, Southwark, London, SE1 0NZ, United Kingdom.
Guest rating:
4.5 out of 5
Price per night:
From $110
About our budget hotel recommendations in London
We are a travel research company. Our team helps you discover the best cheap hotels in London by researching the internet for you. We have also visited some of these places. Hence, it's not just our opinion, it's the opinion of thousands of travelers who have been there before you. We make it easy for you to find out about the best budget hotels in the city.
Please note, we only list hotels that have an aggregated guest review rating of at least 4.0 out of 5. We aggregate all reviews from different booking sites and other unbiased review websites. Any hotel listed here should have a price of $110 or less per night. Hence, you can be certain all hotels listed above offer you a great and affordable stay in London.
Lowest price guarantee
We partner with Booking.com and Hotels.com. Both booking websites offer the lowest price guarantee so you can be certain you will always get the best deal for the hotels above. If you have seen a better price elsewhere, all you need to do is contact the booking website and they will refund you the difference immediately. You can price match right up until the day before check-in.
We also recommend you read our guide about how to save money on hotel bookings. It's a list of tips about when you should book a hotel, what tools you can use, and other things you can do to find your preferred hotel at an affordable price.
Top 3 budget hotels in London
Let's summarize this affordable travel guide. Based on thousands of guest reviews, these are the best budget hotels in London:
More London guides
Get to know the city even better by reading our other articles about London:
Best boutique hotels in London