Budapest is a vibrant and fascinating city in Eastern Europe, and a hub for culture, entertainment, and history. Known for its exciting nightlife, Budapest is an ideal place for art lovers and those looking for an adventure experience. While it's a sightseeing paradise, Budapest is also known as the Spa Capital of the World, offering dozens of thermal bathhouses around the city.
With as much tourism as Budapest attracts each year, the city has gone to great lengths to stay sustainable and eco-friendly to protect the environment as much as possible. Its aim is to be a city free of negative social and economic aspects causing harm to the environment and improve the lives of its citizens through social responsibility.
The hotel industry has stepped up its game in providing sustainability services and attracting eco-conscious travelers. During your next visit to the charming Hungarian capital, consider staying at one of the 5 best sustainable hotels in Budapest.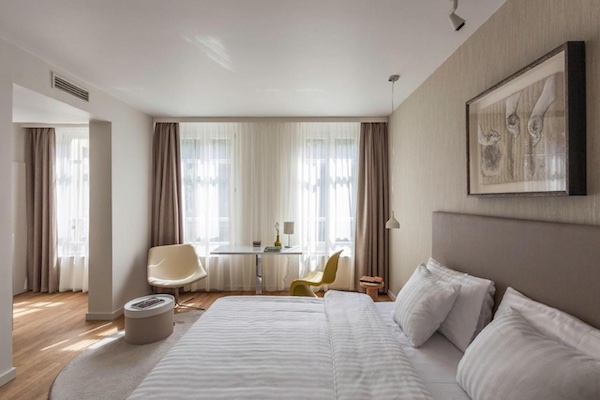 Casati Hotel
Casati Hotel is a prize-worthy hotel in the heart of Budapest. Ranked as the city's best hotel for 3 years in a row, it's an ideal place to reside while in the city. The boutique hotel sits in an 18th-century building with original works of art and elegant interiors throughout its walls.
Located in the historic district of Terezvaros, the hotel is a 5-minute walk from the city center, business district, and pedestrian areas. It's nearby various points of interest such as the Opera house, Pesti Broadway, and Saint Stephens Basilica. Suites are designed with 4 different themes, classic, cool, natural, and heaven. Guests receive a welcome drink upon arrival and are welcome to choose the style of the room. Rooms and services come equipped with private bathrooms and walk-in showers, a seating area, a television, and a delicious daily breakfast.
What makes Casati Hotel sustainable
The Casato Hotel is sustainable by being of the Green Hotel Award, as well as the Green Store Award. They go the great lengths to promote the environment by using recycled paper only, using LED lighting throughout the facility, having eco-friendly laundry detergents, monitoring all energy consumption, and using local suppliers for all produce.
Hotel details
Address: 
1061 Budapest, Paulay Ede utca 31, Hungary.
Guest rating:
4.7 out of 5
Price per night:
From $80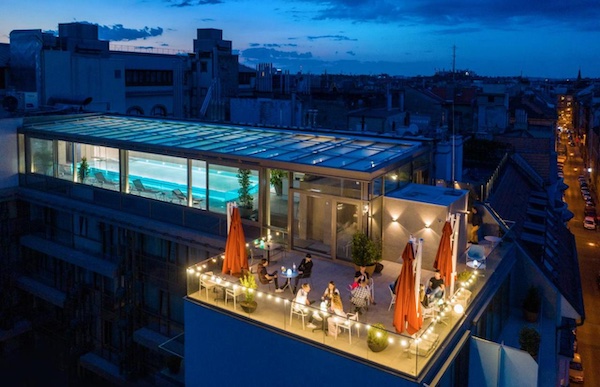 Cortile Hotel
Cortile Hotel is an adults-only boutique hotel in the center of the city. It is a perfect choice for a tranquil urban escape, with fresh flowers and a greenery hall, just moments away from the hustle and bustle outside. The hotel inspires guests to live in the moment, in a lavishly designed and sparkling atmosphere.
Located in the heart of Budapest, the hotel is within walking distance from the St. Stephens basilica, Hungarian Opera Houe, and Dohany Street Synagogue, in addition to a wide variety of restaurants, bars, and shops. The hotel features a restaurant and bar onsite, with a free daily continental breakfast for all guests, in addition to an indoor pool, rooftop terrace, and free wifi. Rooms come with a/c and heat, televisions with satellite channels, an electric teapot, a coffee machine, private bathrooms, and a balcony.
What makes Cortile Hotel sustainable
Cortile Hotel is sustainable by being a part of the Travel Sustainable Program. The hotel has implemented practices to stay as environmentally friendly as possible. The hotel has eliminated the use of single-use plastic, uses water-efficient toilets, and towel exchange opt-out, has double-glazed windows, promotes green community tours, and provides LED lighting throughout the whole facility.
Hotel details
Address: 
1066 Budapest, 14 Dessewffy utca, Hungary.
Guest rating:
4.7 out of 5
Price per night:
From $93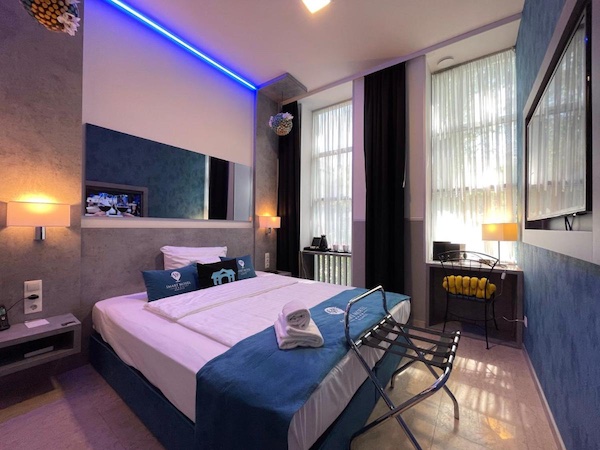 Smart Hotel Budapest
Smart Hotel Budapest is a technology and sustainability-based hotel aimed to make guest life easier and free to enjoy their time in the city. The staff aims to make all guests feel right at home, with friendly and hospitable services every step of the way. Experience a special side of Budapest, right around the corner from all the excitement.
Located in the city center, the hotel is in a prime location to experience the best of Budapest. It is within walking distance to various sightseeing points and attractions like the House of Terror, Heroes Square, Keleti Train Station, and the metro to take you anywhere in the city. Smart Hotel features upscale technology, an onsite sauna, a free continental breakfast, a fully stocked bar, a playground, and a shared lounge. Rooms in the hotel come air-conditioned with private bathrooms, an electric teapot or coffee maker, a flat-screen TV, a minibar, and concierge room service on request.
What makes Smart Hotel Budapest sustainable
Smart Hotel Budapest is sustainable by being a green hotel committed to society. They have implemented multiple practices and procedures to promote sustainability throughout the hotel. They have energy-efficient electronic devices, use geothermal energy, reduce waste consumption, use LED lighting, use local organic produces, and promote multiple green charities.
Hotel details
Address: 
1068 Budapest, 4 Lövölde tér al., Hungary.
Guest rating:
4.7 out of 5
Price per night:
From $73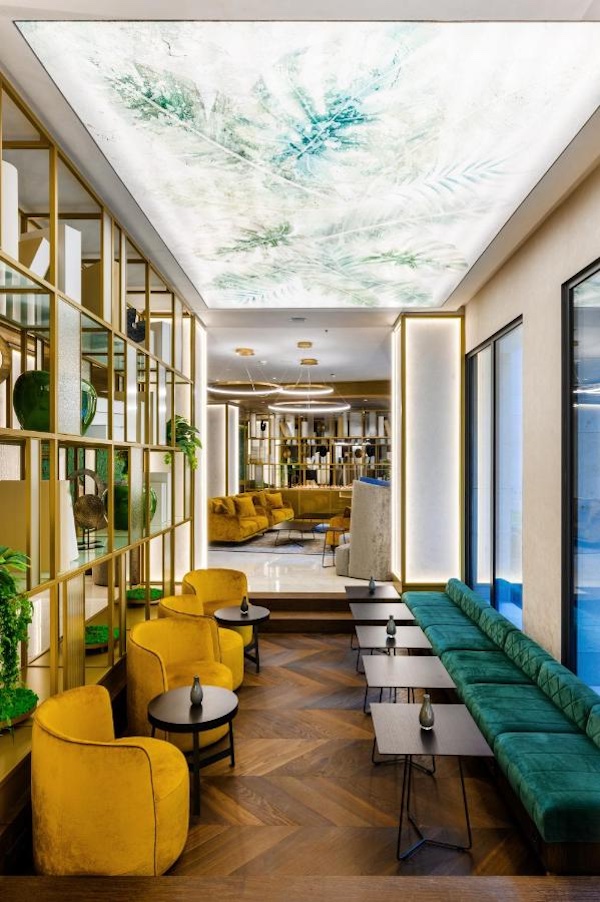 Emerald Hotel
Emerald Hotel is a luxury boutique hotel in the exciting city center of Budapest. The new and modernized hotel offers guests a prime location with a relaxing oasis and an urban cozy atmosphere. Built around the Church of St. Anne, the hotel creates a unique experience for all guests.
Located just steps away from Vaci Street in the heart of Budapest, the Emerald Hotel has a unique and good location within walking distance from the famous Szervita Square. Guests can enjoy a Finnish onsite sauna, fitness center, daily breakfast, and afternoon bar. The view from the huge in-room windows is to die for, and there is free wifi throughout the facility. All rooms have tea and coffee makers, incredible views, a private bathroom, a television, and cozy beds.
What makes Emerald Hotel sustainable
Emerald Hotel is sustainable by being a part of the Travel Sustainability Program. The hotel strived to promote eco-friendly practices with its services and staff. They have eliminated the use of all single-use plastic products, use water-efficient toilets and showers, all food provided at the hotel is locally sourced, and promote local crafters, tour groups, and artists.
Hotel details
Address: 
1052 Budapest, 20 Városház utca, Hungary.
Guest rating:
4.7 out of 5
Price per night:
From $140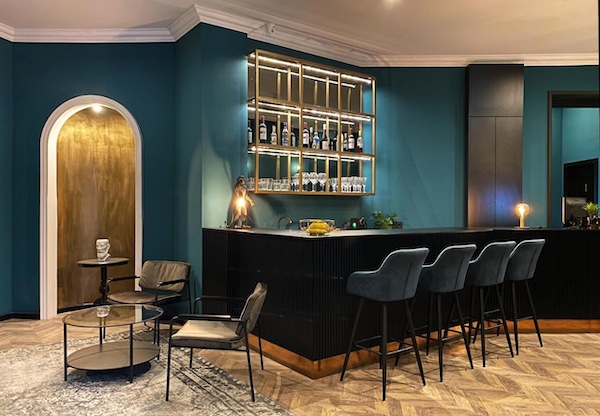 Hotel Rumor
Hotel Rumor is an exciting boutique hotel in the vibrant city of Budapest. Sitting in a prime downtown location, it is a perfect place to relax, unwind, and see the best of the city. The friendly staff onsite welcome guests with open arms and are ready to assist guests with any and all needs.
Located in the city center, step around the corner from Dohany Street, it is within walking distance from various points of interest such as the Opera House, St. Stephens Basilica, Hungarian National Museum, Parliament, and House of Terror. Hotel Rumor's rooms feature free Wi-Fi, private bathrooms with walk-in showers, slippers, television, and a seating area.
What makes Hotel Rumor sustainable
Hotel Rumor is sustainable by being a part of the Travel Sustainability Program. The hotel promotes environmentally friendly services and practices by being eco-conscious with their practices. They have eliminated all single-use plastic products, used LED lighting, double-glazed windows, and provided bicycle rental and access to locally provided art and tours.
Hotel details
Address: 
1065 Budapest, 3 Bajcsy-Zsilinszky út, Hungary.
Guest rating:
4.6 out of 5
Price per night:
From $89
Stay green on your next adventure to the exciting city of Budapest! We hope that you have enjoyed this list of the best sustainable hotels in Budapest and that it inspires you to stay eco-friendly during your next adventure.
How we select the best eco-friendly hotels in Budapest
We are a travel research company. We check a lot of details and guest reviews before making a selection. First, we check which hotels follow eco-travel principles. Are they recycling their waste? Do they work with local communities? Are they using renewable energy? Are they not using single-using plastics?
Secondly, we check guest reviews across multiple websites and only list hotels with an aggregated review rating of at least 4 out of 5. So you can be confident you will stay at an excellent eco-friendly hotel in Budapest.
Sustainable travel is the key to enjoying a responsible and meaningful trip. You can make a difference in the environment and the communities you visit with the right sustainable travel tips. From packing light to choosing eco-friendly transportation and accommodations, there are plenty of ways to reduce your environmental impact.
More Budapest guides
Get to know the city even better by reading our other articles about Budapest: