As the capital of Hungary, Budapest is an interesting and culturally rich city. With the Danube River running through and so much great architecture, simply walking the streets can have you in awe of your surroundings.
Although Europe is a fairly large place in terms of hotspots and cities to visit, Budapest is at the top in terms of tourism and intrigue. As the 9th-largest city in the European Union, there are many people about and tons to uncover for yourself.
Today, we will be talking about the best budget hotels in this city. When traveling in Europe, your wallet can begin to hurt as prices are high. When certain aspects of your trip are expensive, other areas will fall to the wayside. One aspect to cut down on is your hotel accommodations.
So, here are the three best cheap hotels in Budapest!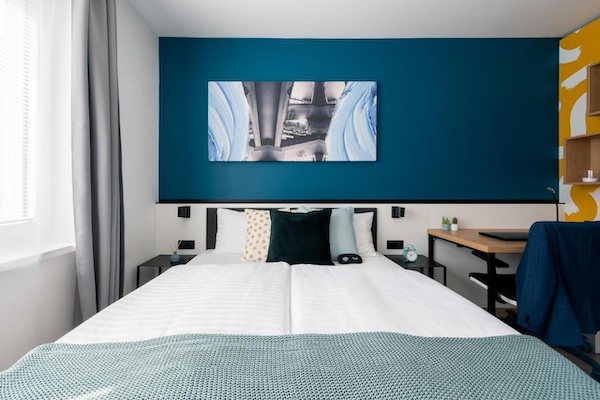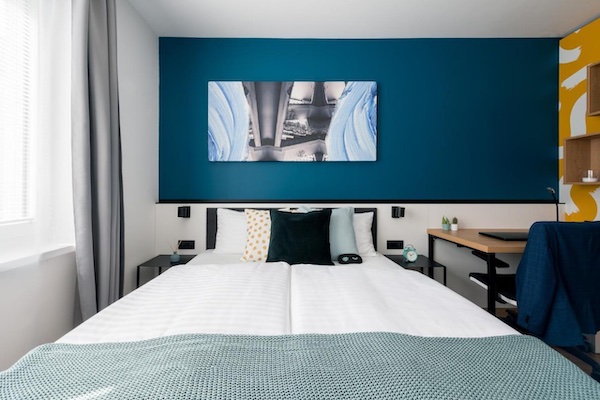 Dean's College Hotel
We will kick off our list with the Dean's College Hotel. This is a great starting point because it checks all of the boxes for a cheap hotel. It has a good location, simple rooms, and a low price tag.
To start, there is the physical location. Unless you are going to spend all day in the hotel room, the location in which you are located is super important. There is a metro station just about a mile away, so you can be connected with Hungarian hotspots outside of Budapest without too much effort.
If you are just looking to stay close to the hotel, there is the Ludwig Museum, Corvin Plaza, Hungarian National Theatre, and much more within walking distance of the Dean's College Hotel. So, you can see a lot of the hotspots without having to pay for major transportation.
The rooms are modern and clean but nothing fancy. After all, this is exactly what you need out of a cheap hotel. As long as you have something consistent while putting you in a good spot to enjoy the city, you are set. This is exactly what the Dean's College Hotel aims to offer.
Hotel details
Address: 
1094 Budapest, 50-56 Tűzoltó utca, Hungary.
Guest rating:
4.5 out of 5
Price per night:
From $45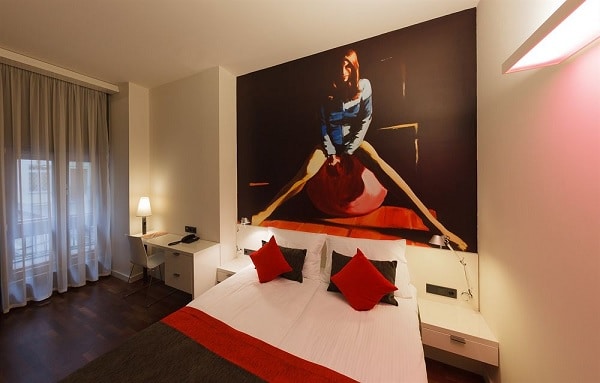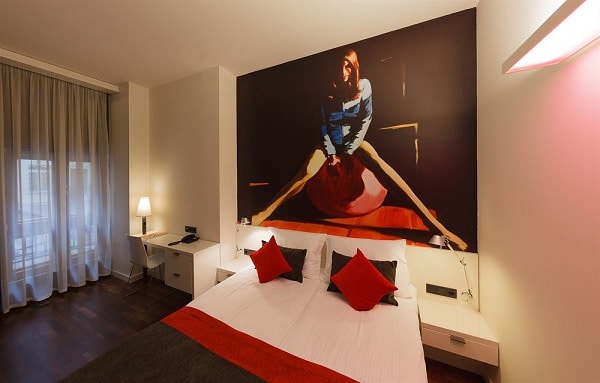 Bohem Art Hotel
One of the more unique cheap hotels you can explore is the Bohem Art Hotel. As the name implies, you will experience some of the art cultures that Budapest is known to have. With a few young artists in charge of the decor and vibes throughout the hotel, you can feel fully engulfed in really creative spaces.
Along with the inside vibes, the outside is super cool too. You are just a few feet from the Danube River, so the scenic area is quite cool. The river has many shops and restaurants along with it, so you have super quick access to some cool businesses. Some of the other top attractions in the area include the Liberty Bridge, Great Market Hall, and Kalvin  Square, which is a subway station.
This is one of those hotels that have options for keeping things as cheap as possible as well as a little more expensive if you would like. For example, there is the classic room that has the lowest price tag. If you do not need anything special, this is the room for you. If you want some more space or a more upgraded experience, spring for a suite to really take it up a notch.
Hotel details
Address: 
Budapest, Molnár u. 35, 1056, Hungary.
Guest rating:
4.5 out of 5
Price per night:
From $67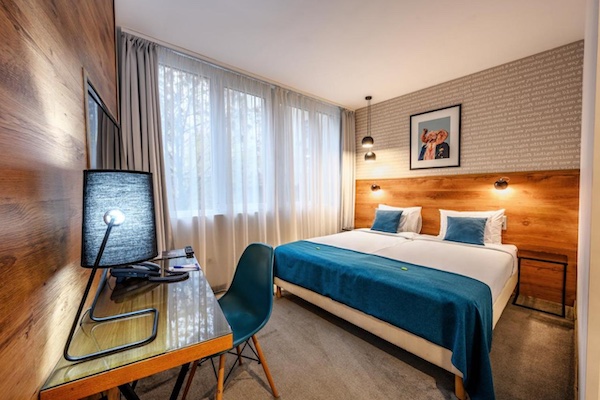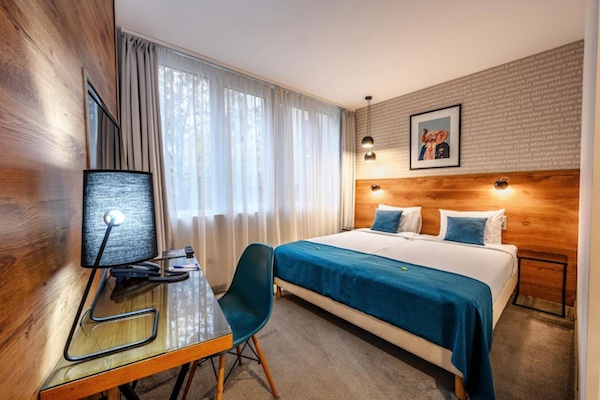 Roombach Hotel Budapest Center
The final hotel on our list is cozy, inviting, and great for the price. The Roombach Hotel in Budapest Center rounds out our list simply for the value it provides. This is a new hotel that is less than 10 years old and has a very friendly atmosphere. This comes from the bright colors, wood furniture, and excellent lobbies.
Every morning, you can go downstairs and enjoy breakfast. During the day, you are surrounded by delicious restaurants and cafes. So, no matter what, you are in good hands when it comes to enjoying the local cuisine. In terms of things to do, there are plenty of hotspots near you. Examples include the Christmas Market, Hungarian State Opera House, and others are within a mile. Even closer is the subway station. If you want to connect with other Budapest locations, it could not be easier.
The rooms are just as inviting and warm as the lobbies. They are simple, but the contrast of white walls and pops of blue and bright wood make it very aesthetic to the eye. If you have a few extra bucks to spend, go for the junior suite to add some extra value.
Hotel details
Address: 
1075 Budapest, Rumbach Sebestyén utca 14., Hungary.
Guest rating:
4.5 out of 5
Price per night:
From $68
About our budget hotel recommendations in Budapest
We are a travel research company. Our team helps you discover the best cheap hotels in Budapest by researching the internet for you. We have also visited some of these places. Hence, it's not just our opinion, it's the opinion of thousands of travelers who have been there before you. We make it easy for you to find out about the best budget hotels in the city.
Please note, we only list hotels that have an aggregated guest review rating of at least 4.0 out of 5. We aggregate all reviews from different booking sites and other unbiased review websites. Any hotel listed here should have a price of $100 or less per night. Hence, you can be certain all hotels listed above offer you a great and affordable stay in Budapest.
Lowest price guarantee
We partner with Booking.com and Hotels.com. Both booking websites offer the lowest price guarantee so you can be certain you will always get the best deal for the hotels above. If you have seen a better price elsewhere, all you need to do is contact the booking website and they will refund you the difference immediately. You can price match right up until the day before check-in.
We also recommend you read our guide about how to save money on hotel bookings. It's a list of tips about when you should book a hotel, what tools you can use, and other things you can do to find your preferred hotel at an affordable price.
Top 3 budget hotels in Budapest
Let's summarize this affordable travel guide. Based on thousands of guest reviews, these are the best budget hotels in Budapest:
More Budapest guides
Get to know the city even better by reading our other articles about Budapest:
Best boutique hotels in Budapest
Best luxury hotels in Budapest