Budapest, Hungary, is a spectacular city located on the banks of the Danube river. Modern-day Budapest is a combination of three historically separate cities, Buda, Obuda, and Pest. Today, Buda and Pest are one city, on different sides of the river.
There is no shortage of excitement in Budapest. Visitors love exploring this breathtaking destination because it is an affordable city with endless enjoyment. Aside from beautiful historic buildings and stunning bridges, the city has a thriving music scene, delicious cuisine, and sensational festivals.
Budapest has 120 hot springs that feed its many relaxing, natural thermal baths. There are over 100 museums in the city, including the Hungarian National Museum. People enjoy strolling along the Danube River banks, taking in the city's seven bridges and massive Parliament building.
If you plan on visiting this fascinating destination, there are many accommodation options. Here are the top five hostels to stay at in Budapest: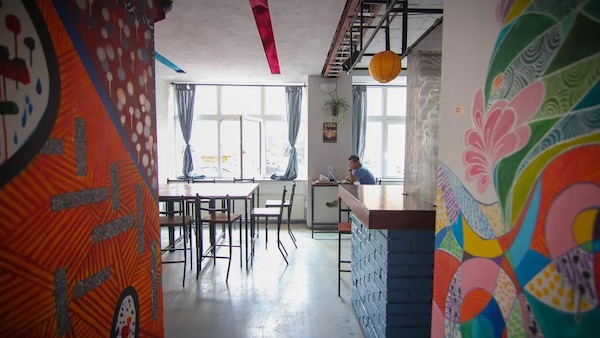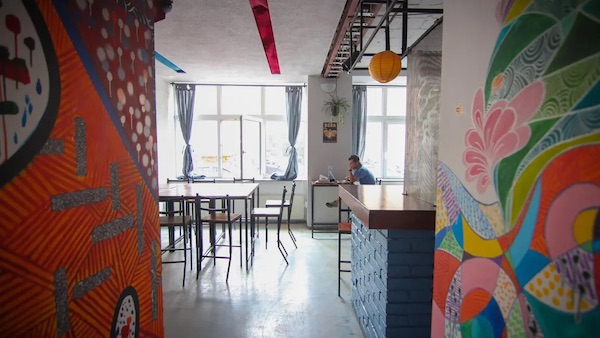 Hostel One Budapest
This exciting hostel has a prime location in the Ersébetváros neighborhood on the Pest side of the Danube. You can find the Jewish District, a shopping center, the Hungarian National Museum, and the Hungarian State Opera House nearby. You do not have to walk more than 30 minutes to get to most of the city's top attractions.
Hostel One's atmosphere is both exciting and comfortable. Each guest has a pod bed located in a mixed dorm. You'll never be bored here. Each day, the hostel offers guests free walking tours, pub crawls, communal dinners, and parties. It is effortless to mix and mingle with other guests at this hostel.
People love Hostel One's social atmosphere, free dinners, and caring staff.
Hostel details
Address:
Rumbach Sebestyen utca 6, Budapest, Hungary.
Guest rating:
4.7 out of 5.
Price per night:
from $11.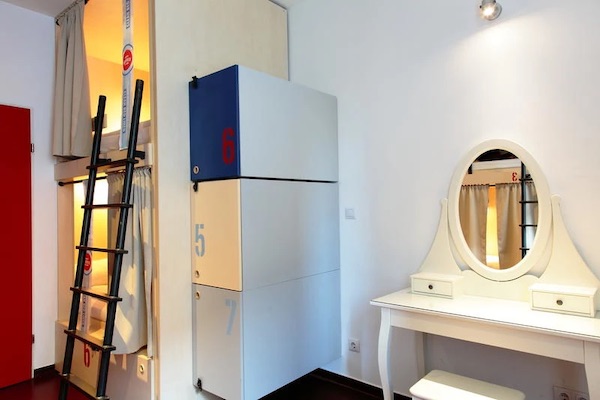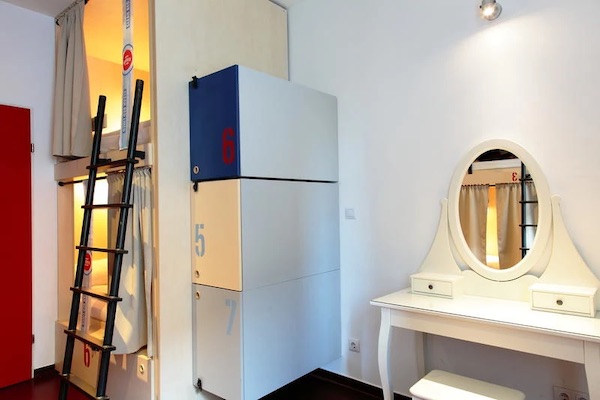 Maverick City Lodge
Maverick City Lodge is a fun hostel located in the historic Jewish Quarter. The city's famous baths are 10 minutes away, St. Stephen's Basilica is 16 minutes away, and the Great Market Hall is 20 minutes away by foot. With their private shuttle, it is only 30 minutes away from the airport.
This hostel has a variety of mixed, female-only, or private double rooms. All rooms have air conditioning, and beds come with a storage locker, linens, and curtains. Guests can have an a la carte breakfast at the hostel's restaurant and complimentary tea and coffee. The hostel offers free events that include wine tasting, spaghetti nights, and walking tours.
Guests love the excellent facilities, lively location, and fun activities.
Hostel details
Address:
24-26. Kazinczy Utca, Budapest, Hungary.
Guest rating:
4.7 out of 5.
Price per night:
from $13.
Budapest Bubble
This laid-back hostel, located in a young and trendy area, has outstanding National Museum views. You can walk to most of the city's main attractions, including Gellért Hill, Great Market Hall, Gellért Bath, and the Great Synagogue. There are many excellent restaurants, bars, and nightlife options surrounding the hostel.
Budapest Bubble Hostel has a casual and relaxing atmosphere. Its common area has plenty of books and movies to entertain visitors. Tea, coffee, and WI-FI are complimentary for guests. If you want to plan what to do during your stay, staff members are delighted to provide you with maps and knowledge to help you get around.
This hostel has high ratings due to its central location, family atmosphere, and comfortable facilities.
Hostel details
Address:
Brody Sandor u. 2., Budapest, Hungary.
Guest rating:
4.8 out of 5.
Price per night:
from $12.
Pal's Hostel
Located across the street from St. Stephen's Basilica, Pal's Hostel is right in the center of all the action. It only takes four minutes to reach the metro station, where three lines meet. However, almost every main attraction is within walking distance of the hostel.
This hostel offers a combination of private rooms or apartments. Inside, some of the apartments are mixed dorm rooms. There are no bunk beds at this hostel, only single beds with a socket and reading light. This hostel has common areas with board games and foosball so that you can meet other guests. Staff members can sell you a Budapest discount card and book private tours.
Guests love the convenient location, beautiful building, and privacy.
Hostel details
Address:
Szent István tér 3, 2nd floor, doorbell: 15, Budapest, Hungary.
Guest rating:
4.7 out of 5.
Price per night:
from $11.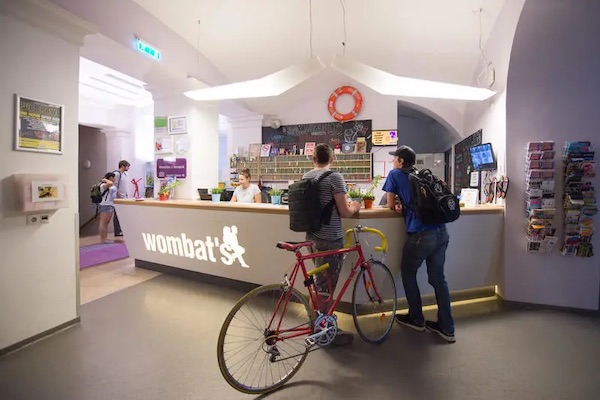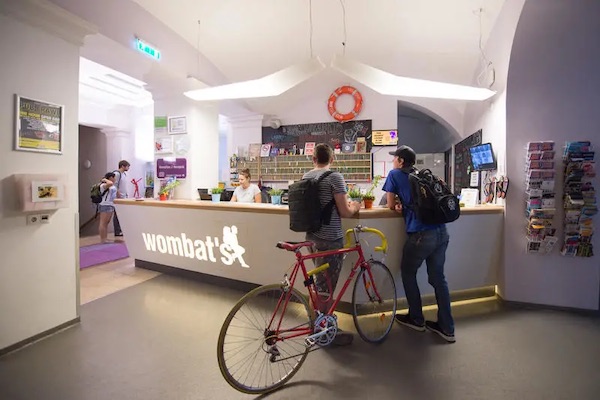 Wombat's City Hostel Budapest
The Wombat's City Hostel is in an excellent sightseeing location only ten minutes away from St. Stephen's Basilica and minutes away from the metro that will take you anywhere in the city. You can discover fantastic places to eat and fun sights to see surrounding the hostel.
This sleek hostel offers guests mixed or female-only dorm rooms with private bathrooms. Private double or twin rooms are also available if you would like more privacy. The self-catering kitchen has free pasta and spices for guests who want to cook. You can dance the evening away at the womBAR happy hour that happens daily from 6-8 pm.
Visitors praise the Wombats City Hostel for its central location, clean rooms, fun hostel bar.
Hostel details
Address:
Kiraly utca 20, Budapest, Hungary.
Guest rating:
4.4 out of 5.
Price per night:
from $11.
About our Budapest hostel recommendations
Are you a solo traveler looking for a private room? Or a backpacker traveling around in a group wanting to stay in a cheap and cozy dorm? Above you will find the best hostels in Budapest for all your needs.
Please note, we only list hostels that have an aggregated guest review rating of at least 4.0 out of 5. We aggregate all reviews from different booking sites and other unbiased review websites. Hence, you can be certain all hostels listed above offer an excellent value-for-money stay in Budapest.
Best price guarantee
For our hostel recommendations, we work together with Hostelworld and Booking. These partnerships don't have any influence on the recommendations we make or on the order in which our recommended hostels are listed. The reasons why we have chosen to partner with these companies is that they're trustworthy, offer excellent service and they both apply the best price guarantee. This means you can claim a refund for the difference if you find your reservation cheaper on another website. It has to be for the same property, accommodation type, dates, cancellation policy and conditions, otherwise, you can't claim the refund for the difference. If you book through Booking.com then all you need to do is contact them at least 24 hours before your check-in date. If you book through Hostelworld you must claim the refund within 24 hours after you made the booking.
Top 5 hostels in Budapest
To summarize again, based on thousands of guest reviews, these are the best hostels in Budapest:
Why you should be careful when booking the cheapest hostel available
The cheapest hostels available are typically not in a great location. If you want to go sightseeing or go for a night out in central Budapest, you probably end up having to pay for public transport or a taxi to get there. So your stay could end up being more expensive compared to a stay in a central location. For first-time travelers, we recommend staying central anyway, but also for frequent visitors, it's probably worth it to pay a bit more to stay in a central location.
Another reason why you shouldn't stay at the cheapest hostel is that the people staying at the cheapest hostels are often not the people that can afford to travel like you. Because a very cheap hostel is often cheaper than renting a flat, these places tend to attract migrant workers or local misfits. That's probably not the crowd you want to hang out with, especially if you're a solo traveler looking for friends.
The third reason why you should avoid the cheapest hostels is safety. Some of the cheapest hostels don't check IDs, don't ask for signatures, or only accept cash at check-in. The hostel won't know who is actually staying there.
Lastly, the service at these hostels isn't great. For instance, if you choose to store your luggage, your bags will be unattended in a public space. It won't be recorded anywhere or tagged and stored in a locked room.
So, it's probably worth it to spend a bit more on your hostel stay in Budapest.
And finally, a tip: always read the latest reviews of the hostel! All places have good and bad reviews, but the most recent reviews matter the most.
More Budapest tips
Get to know the city even better and check out our other articles about Budapest:
Best boutique hotels in Budapest
Best luxury hotels in Budapest