With over 27 million visitors each year, it's clear that London is a really popular destination for tourists and it's not hard to see why! The city that over 8 million people call home caters to every kind of traveler from high end to backpackers and everything in between.
Another reason that the capital of England is a great place to travel to is there is always something going on and something new to see. You can stay in London for months and never run out of things to do. The city is split into different distinctive areas of North, South, East and West London, as well as the main commercial and tourist district of Central London.
With so many options available let's explore the best six hostels for a budget-friendly trip to London.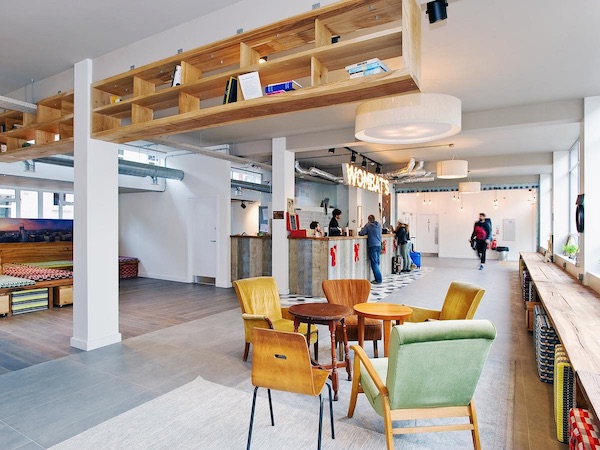 Wombats City Hostel
Located in the prime area of Whitechapel, close to the Tower Bridge and Tower of London, this quirky hostel used to be used for accommodation for seamen and it has the decor to show for it! Look out for sailor-inspired decor and various nooks and skylights. This hostel is perfect for those who are arriving very late at night or really early in the morning as Wombats City Hostel has a 24-hour reception.
After you enjoy your free welcome drink on arrival, be sure to check out its courtyard and lounge. If you've explored the city and feel like staying in for a day you won't be short of things to do at Wombats. You can meet fellow travelers over some board games or a round of pool and in the evening visit the cave-like bar.
Hostel details
Address:
7 Dock Street, Tower Hamlets, London, E1 8LL, United Kingdom.
Guest rating:
4.3 out of 5.
Price per night:
from $23.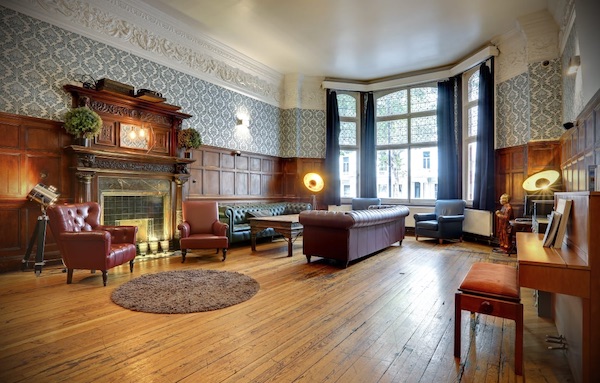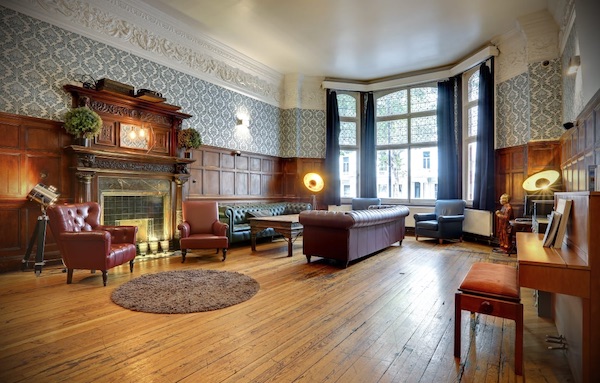 Astor Hyde Park
If you're looking for a place to stay in London that looks more like a stately manor than a hostel, look no further than Astor Hyde Park! With a 24-hour reception and located in the ritzy area of South Kensington only a 15-minute walk from some great (free!) spots to visit such as the Natural History Museum, the Victoria and Albert Museum, and the Science Museum, this hostel is a great choice. There are also daily activities happening right within the hostel, and free Wi-Fi is available for guests to help you organize your days exploring the city.
Hostel details
Address:
191 Queensgate, South Kensington, London, England.
Guest rating:
4.3 out of 5.
Price per night:
from $20.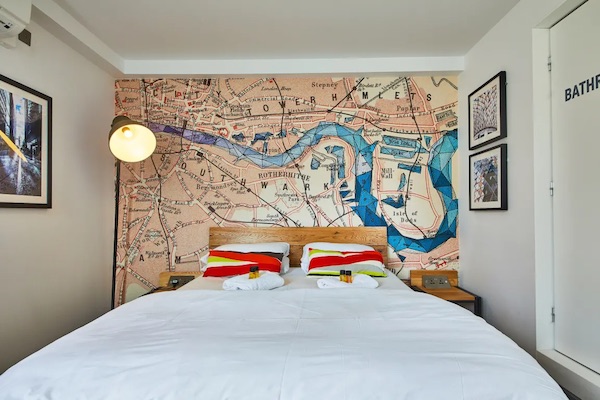 St. Christopher's Village
Like to party the night away? St. Christopher's Village is definitely for you! Boasting free Wi-Fi and voted as one of the best party hostels in the world, this multi-award-winning hostel can also claim another title – of being the UK's first capsule hotel. You can either choose to stay in the Japanese-style capsule beds or choose from the newly created private rooms if you would prefer a bit more privacy.
If you're wanting a great bar option, the hostel's party bar Belushi's is the place to be. Location wise, Christopher's Village is full of convenience, being only a short walk away from the London Eye, Tower Bridge, and Borough Market, the oldest food market in the city.
Hostel details
Address:
165 Borough High Street, London, England.
Guest rating:
4.2 out of 5.
Price per night:
from $17.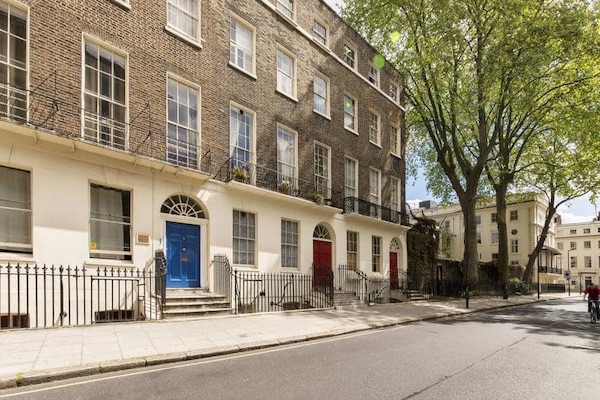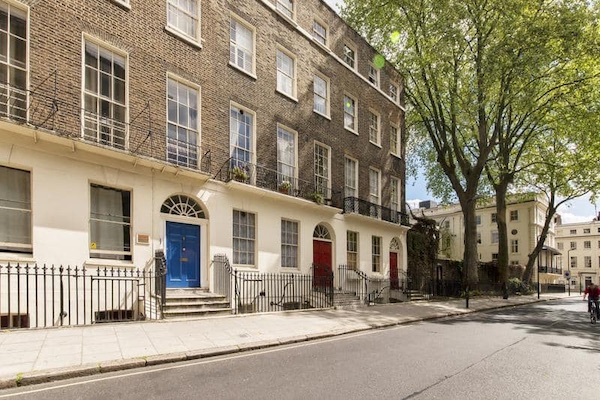 Astor Museum Inn
Winner of the Best Small Hostel Chain Award in 2015 Astor Museum Inn is sure to please those who want to stay in the classy area of London, but not pay too high of a price to enjoy the privilege. The Central London location of this hostel is second to none, being on a quiet street with the British Museum quite literally on its doorstep.
Other close-by attractions include Piccadilly Circus, Trafalgar Square and Covent Garden. You're sure to feel at home here at the quirky and friendly Astor Museum.
Hostel details
Address:
27 Montague Street, Bloomsbury, London, England.
Guest rating:
4.6 out of 5.
Price per night:
from $19.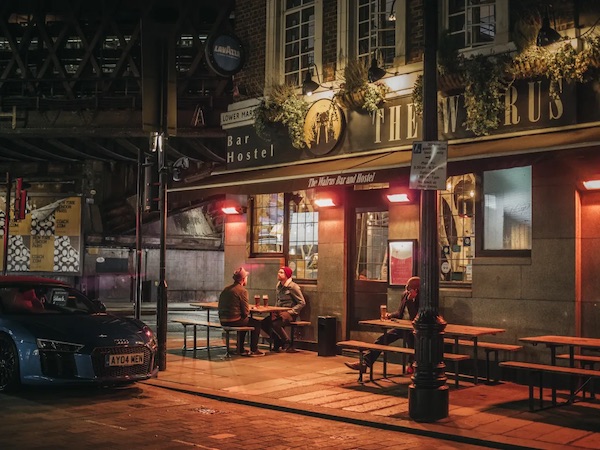 The Walrus Hostel
This hostel really gives you a proper sense that you are in London, with its cool Britannia feel that is completed by its on-site traditionally English style pub and Union Jack decorative flag. Free Wi-Fi is included to make it super easy to plan your days in the city, or you can grab a free map to browse over while eating your classic British breakfast of orange juice and Marmite on toast – also free!
The Walrus Hostel is located a short 10-minute walk away from iconic London sights such as Big Ben, the House of Parliament, and Westminster Abbey. If you wish to travel further out getting around from The Walrus is a breeze with Waterloo station just a 6-minute walk away.
Hostel details
Address:
172 Westminster, Bridge Road, London, England.
Guest rating:
4.4 out of 5.
Price per night:
from $27.
SoHostel
Located in bohemian Soho this hostel is full of color, fun, and energy. From the reception area to the dorms and bar, SoHostel exudes a vibrant atmosphere. The neighborhood is equally eclectic and pleasing, with many different cafés and restaurants of all different kinds of cuisine available for you to enjoy.
If you enjoy shopping or the theater, you're in luck, as Covent Garden's West End theaters and Oxford Street's flagship shops are roughly a 10-minute walk away. Public transport is also a breeze when you're staying at Sohostel as you can use the Underground easily with the Tottenham Court Road stop less than five minutes' walk away.
Hostel details
Address:
91 Dean Street, Soho, Westminster, London, England.
Guest rating:
4.4 out of 5.
Price per night:
from $17.
About our London hostel recommendations
Whether you're a solo traveler looking for a private room, or a backpacker traveling around in a group wanting to stay in a cheap and cozy dorm, above you will find the best hostels in London for all your needs.
Please note, we only list hostels that have an aggregated guest review rating of at least 4.0 out of 5. We aggregated all reviews from different booking sites and other unbiased review websites. Hence, you can be certain all hostels listed above offer an excellent value-for-money stay in London.
Best price guarantee
For our hostel recommendations, we work together with Hostelworld and Booking. These partnerships don't have any influence on the recommendations we make or on the order in which our recommended hostels are listed. The reasons why we have chosen to partner with these companies is that they're trustworthy, offer excellent service and they both apply the best price guarantee. This means you can claim a refund for the difference if you find your reservation cheaper on another website. It has to be for the same property, accommodation type, dates, cancellation policy and conditions, otherwise, you can't claim the refund for the difference. If you book through Booking.com then all you need to do is contact them at least 24 hours before your check-in date. If you book through Hostelworld you must claim the refund within 24 hours after you made the booking.
Top 6 hostels in London
To summarize again, based on thousands of guest reviews, these are the best hostels in London:
Why you should be careful when booking the cheapest hostel available
The cheapest hostels available are typically not in a great location. If you want to go sightseeing or go for a night out in central London, you probably end up having to pay for public transport or a taxi to get there. So your stay could end up being more expensive compared to a stay in a central location. For first-time travelers, we recommend staying central anyway, but also for frequent visitors, it's probably worth it to pay a bit more to stay in a central location.
Another reason why you shouldn't stay at the cheapest hostel is that the people staying at the cheapest hostels are often not the people that can afford to travel like you. Because a very cheap hostel is often cheaper than renting a flat, these places tend to attract migrant workers or local misfits. That's probably not the crowd you want to hang out with, especially if you're a solo traveler looking for friends.
The third reason why you should avoid the cheapest hostels is safety. Some of the cheapest hostels don't check IDs, don't ask for signatures, or only accept cash at check-in. The hostel won't know who is actually staying there.
Lastly, the service at these hostels isn't great. For instance, if you choose to store your luggage, your bags will be unattended in a public space. It won't be recorded anywhere or tagged and stored in a locked room.
So, it's probably worth it to spend a bit more on your hostel stay in London.
And finally, a tip: always read the latest reviews of the hostel! All places have good and bad reviews, but the most recent reviews matter the most.
More London tips
Get to know the city even better and check out our other articles about London:
Best boutique hotels in London