Hamburg may not be the first German city travelers think of when booking a trip. There are so many reasons that it really should be, however. Hamburg is a dynamic destination is located on the River Elbe between the North Sea and Baltic Sea, and its shipping industry helped build Germany.
Hamburg is packed with history and a place for cultural vultures. It is also a location for individuals seeking a good time and unforgettable night out. Hamburg's St. Pauli district is legendary for its drinking, debauchery, and charm.
The German city is a brilliant location for travelers, whether families, couples, or solo adventurers. If you are looking for a great place to stay on your trip to Hamburg, don't miss out on one of these districts.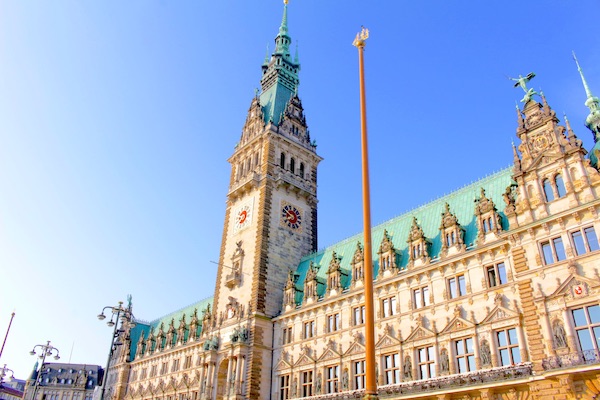 Altstadt
Altstadt is Hamburg's Old Town and is the most charming part of the German city. It is the oldest district of Hamburg and you will find beautiful examples of Hamburg's past throughout the Altstadt thanks to the architecture on display. First-time visitors should explore the Aldstadt to take in its history. It is the ideal place to stay on an initial visit to the city.
The area's museums, restaurants, and pubs are great to discover. There is a variety of places to visit as you delve into the district's amazing venues. The Rathausmarkt is one of the central venues to visit in the Altstadt. It is located in the Central Square and attracts locals and tourists of all types.
One of the top museums to explore is the Chocoversum. The Chocolate Museum allows you to make your own chocolate bars to take away. Culture vultures shouldn't miss St. Nicolas' Church. The church survived the bombings of Hamburg in World War II. Since the war's end, it stands as a memorial to those who lost their lives.
Best place to stay in Altstadt
Sir Nikolai Hotel. Address: Katharinenstrasse 29, Hamburg City Center (Old Town), 20457 Hamburg, Germany.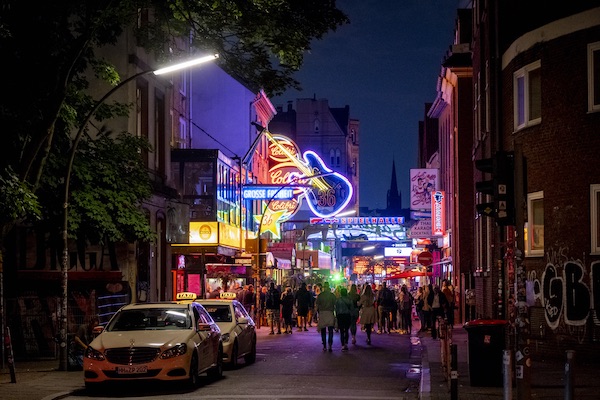 St. Pauli
St. Pauli is the complete opposite of the Altstadt. The district is Hamburg's famed red-light district. You will find long stretches of bars, pubs, and nightclubs throughout St. Pauli. The district's famous street, the Reeperbahn, is where the best nightlife in Hamburg can be found. The Reeperbahn has been nickname the world's "most sinful mile".
The great thing about St. Pauli, is that there is more to do in the district than just drink and party. St. Pauli is full of history and culture. There are museums dedicated to Hamburg's past and parks that allow you to escape the port city.
Part of St. Pauli's charm is that it is a bit rough around the edges. Once you get into the area and explore its streets, you will fully discover its wonders. One of the most popular aspects of St. Pauli is the area's football club (soccer team). Known as the Pirates of the Bundesliga, St. Pauli FC are known as one of the most progressive, left-wing clubs in the world. The club's punk rock ethos has led to a cult-like following from fans. If you can get a ticket to a game, the atmosphere is something you shouldn't miss.
Best place to stay in St. Pauli
Hotel East. Address: Simon-von-Utrecht-Straße 31, 20359 Hamburg, Germany.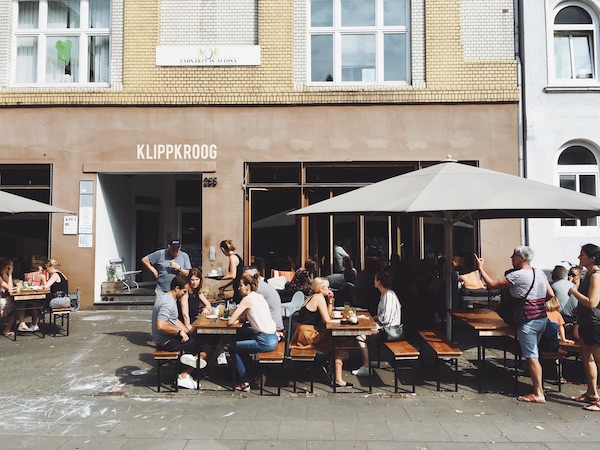 Altona
Altona is the ideal destination in Hamburg for travelers on a budget. You will find Altona just west of Hamburg's city center. The large, sprawling district is situated on the Elbe River. The district's location makes it easy to reach the Aldstadt and St. Pauli. So, if you are on a budget and want to get around easily to other parts of Hamburg, be sure to book a hotel, hostel, or Airbnb in Altona.
The area is one of the oldest parts of Hamburg, but due to various reasons, it contains little of the city's history. It isn't necessarily a place for culture vultures. However, Altona does provide the very best of Hamburg to travelers in spite of a lack of historical venues.
Spacious green parks replace the historic buildings and monuments that other parts of the city possess. Wohlers Park is one of the most popular green spacious in Altona. You shouldn't miss the chance to walk, jog, or cycle the park. While St. Pauli is an in your face all-night fun district, Altona is a relaxing part of Hamburg.
Best place to stay in Altona
Hotel The Suites Rainvilleterrasse. Address: Rainvilleterrasse 4 4.OG, 22765 Hamburg, Germany.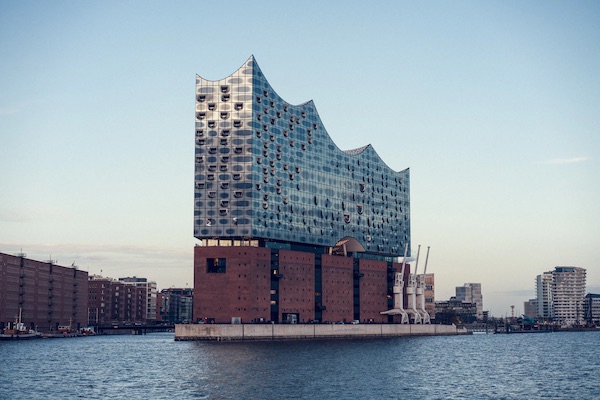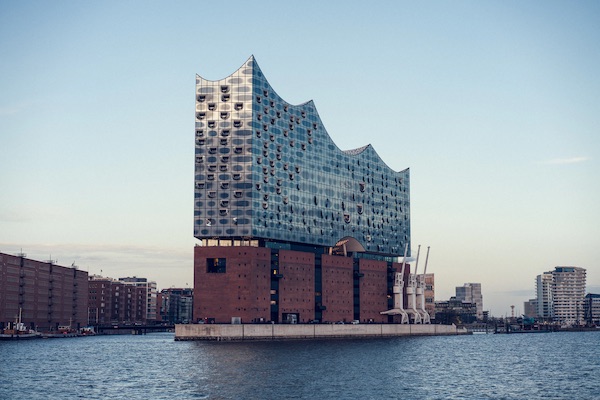 HafenCity
HafenCity is perfect for families on a trip to Hamburg. The district is one of Hamburg's newest areas. It is situated next to the Altstadt and on Grasbrook, an island in the Elbe River. HafenCity was previously part of Hamburg's port, but in 2008, was transformed into a dynamic new space for living and working.
The district is packed with restaurants, museums, parks, shopping, and residential offices. HafenCity is one of Europe's largest regeneration projects. Exploring the Hamburg area today, you wouldn't believe it is a former, run-down part of the port.
HafenCity covers a mere 2.2 kilometers. What it lacks in size it makes up for with the amenities on offer. The regeneration of the area makes it great for families. You can find everything needed in the district to engage children and keep them interested on a vacation.
Museums such as the International Maritime Museum showcase the city's history. You will also find the Elbphilharmonie, a controversially-built music venue can also be found in HafenCity.
Best place to stay in HafenCity
The Westin Hotel. Address: Platz der Deutschen Einheit 2, 20457 Hamburg, Germany.
Cheaper alternative:
25Hours Hotel HafenCity. Address: Überseeallee 5, 20457 Hamburg, Germany.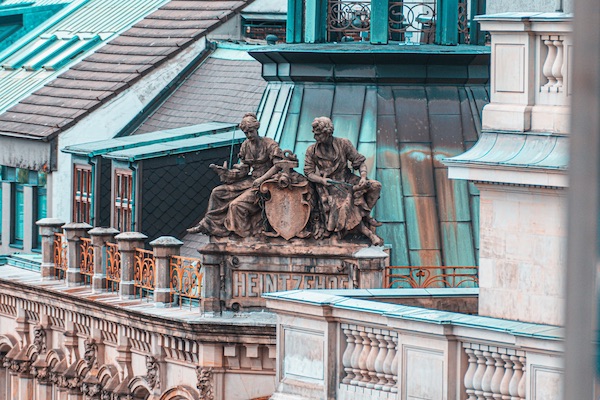 St. Georg
St. Georg is one of the smaller areas in Hamburg, but what it lacks in size, it makes up for in other ways. The district is situated southwest of Aussen-Alster, a man-made lake that is a popular destination for locals. St. Georg is located next to Altstadt, making it easy to move from one district to the next.
The most appealing part of St. Georg is that it offers you the chance to stay close to the Altstadt without paying the expensive price of the city center. St. Georg is a multicultural area and the variety of ethnic groups that make up the district can be seen in its shops and restaurants. You will also find Hamburg's LGBT community in St. Georg, which is surprising as St. Pauli would seem a more likely location for it.
Popular locations in St. Georg include Lohmuhlen Park, Uchisar Castle, and the Museum fur Kunst und Gewerbe Hamburg, which houses ancient Japanese pottery all the way up to 1950s modern art.
Best place to stay in St. Georg
Hotel Wedina An Der Alster. Address: Gurlittstraße 23, 20099 Hamburg, Germany.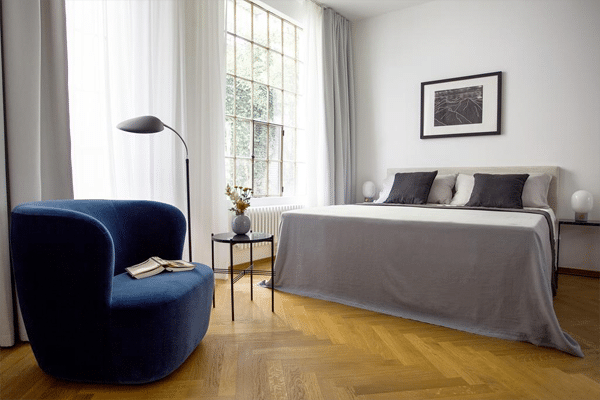 Where travel critics stay in Hamburg
Want to know where travel critics from publishers like The New York Times, Frommer's, Fodor's and Lonely Planet stay in Hamburg? Check out our overview of all recommended hotels, hostels and B&Bs in Hamburg.
Budget
"This stylish town-house hotel sits smack dab in the heart of the Schanzenviertel party zone. Rooms are smallish, with wooAden floors, angular furniture and large windows." — Lonely Planet.
Address: Schanzenstraße 101/103, 20357 Hamburg, Germany.
Mid-range
August the Boardinghouse Apartment.
"Recently opened in the heart of the Schanzenviertel, August the Boardinghouse is a beautifully designed and compact apartment building nestled in a residential courtyard off Schulterblatt, at the very heart of Hamburg's creative scene." — New York Times.
Address: Schulterblatt 18A, 20357 Hamburg, Germany.
Luxury
Fairmont Hotel Vier Jahreszeiten.
"Some claim that this beautiful 19th-century townhouse on the edge of the Binnenalster is the best hotel in Germany. Antiques fill the public rooms and accentuate the stylish bedrooms." — Fodor's.
Address: Neuer Jungfernstieg 9 14, 20354 Hamburg, Germany.
FAQ: Hamburg hotel recommendations
If you're looking for a budget, boutique, or luxury hotel in Hamburg, or maybe your travel plans require a splendid hostel? Want to know which hotel serves the best breakfast? Here are all those answers and more about where to stay in Hamburg.
What is the best budget hotel in Hamburg?
If you're looking for a cheap hotel in Hamburg, then book CAB20. It's an excellent budget hotel offering great value for money. It's in a good location, it's been recommended by travel experts and the hotel has excellent customer reviews. Make sure you check our shortlist of the best cheap hotels in Hamburg.
What is the best boutique hotel in Hamburg?
You like some luxury but don't like the famous chain hotels. If you're looking for the best boutique hotel in Hamburg, you should check out Hotel Wedina. It's a very cool hotel that has been highly recommended by travelers and experts. Also check out our list of the best boutique hotels in Hamburg, it's a manually curated list of the most unique and romantic hotels in the city.
What is the best luxury hotel in Hamburg?
If money isn't a problem and you're looking for a luxury hotel in Hamburg, then go for The Westin Hotel. The hotel offers excellent service, it's in a top location, it has been rated very highly by previous guests and renowned travel critics have recommended it. Make sure you check our shortlist of the best luxury hotels in Hamburg, it's a manually curated list of the most exclusive 5-star hotels in the city.
How much does it cost to stay in a Hamburg hotel?
For a 3-star hotel, you have to pay around $130 per night and for a 4-star hotel, you would be looking at $180 per night. If you're after a luxury 5-star Hamburg hotel then you can expect to pay around $260 per night.
Which Hamburg hotels serve great breakfast?
Try 25hours Hotel HafenCity, if you're looking for a delicious breakfast at a hotel in Hamburg. The hotel has excellent customer review ratings for breakfast.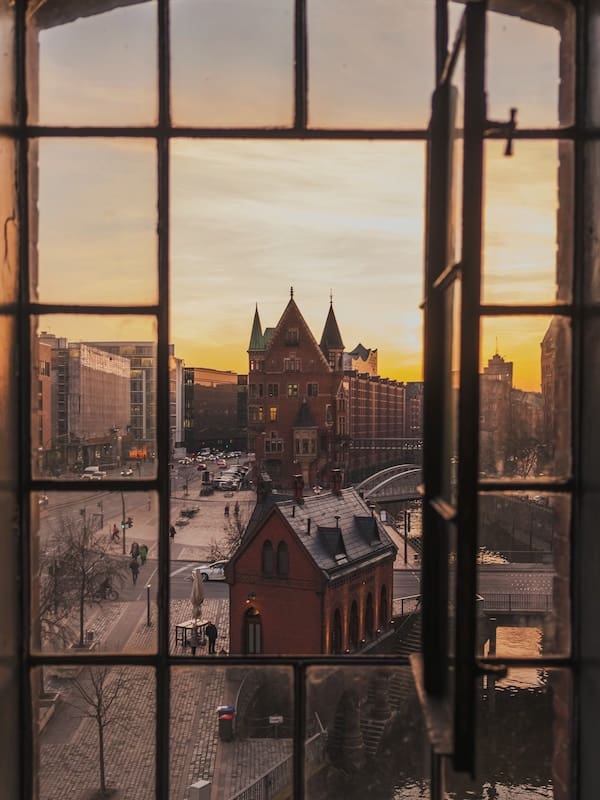 Best time to visit Hamburg
The best time to visit Hamburg is undeniably between May and September, when this coastal city's climate is at its most pleasant, with warm and mostly sunny days. During these months, the city comes alive with lush greenery, blooming flowers, and an abundance of outdoor activities.
It's the perfect time to indulge in Hamburg's rich maritime history by visiting its world-class museums or taking a scenic boat tour along the Elbe River. Plus, during the summer months, you can also enjoy various outdoor festivals and events that showcase the city's diverse cultural scene.
If you're a fan of Christmas markets, then visiting Hamburg in December is an absolute must! The city comes alive with twinkling lights, festive decorations, and the aroma of delicious treats filling the air. You'll feel as if you've stepped into a winter wonderland.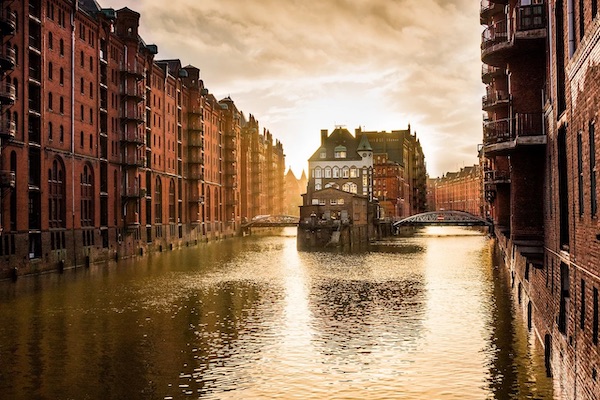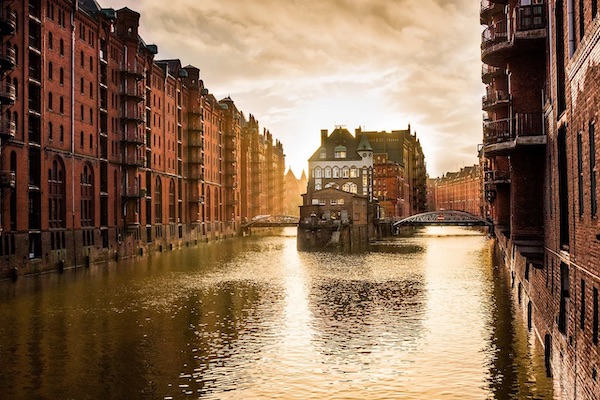 Best things to do in Hamburg
There are a lot of things to do in Hamburg and surrounding areas, including day trips, attractions, museums, sightseeing tours and many other activities. Here's our list of 3 things you should definitely do when you're in and around Hamburg:
Hamburg: Evening Illumination Cruise through Harbor
Enjoy an evening journey from the illuminated Speicherstadt and travel through the Hamburg port. Take a look at the HafenCity, the Elbe Philharmonic Hall and the St. Pauli Piers. Price: $24. More info.
Guided Hamburg City Bike Tour
Glide around the atmospheric St. Pauli district, pass the modern waterfront of the HafenCity and cruise through the Speicherstadt, Hamburg's famous warehouse district. Price: $36. More info.
Sex and Crime in St. Pauli – tour for ages 18+
Explore the red light district of Hamburg on this exciting 2-hour sex and crime tour in the St. Pauli district. Hear anecdotes and details about the lives and loves in this district, and visit the boxing club in the basement of the "Zur Ritze" bar. Price: $28. More info.
Deciding where to stay in Hamburg
In conclusion, this travel guide has covered the best areas and hotels in Hamburg and how to get around. Now it is up to you to decide which area suits your needs the most.
Top 5 areas to stay in Hamburg
Aldstadt
St. Pauli
Altona
HafenCity
St. Georg
As you have seen in this travel guide, there are a lot of things to explore, and deciding where to stay in Hamburg is important. Whether you stay in Aldstadt, St. Pauli, Altona, HafenCity or St. Georg, all those neighborhoods are in good locations.
The atmosphere of the area, whether you travel for leisure or business, whether you travel with your family or friends, and proximity to the attractions you prefer to visit should probably be the deciding factors. Whatever your preference is, you'll have a great time in Hamburg.
Check out our other guides about the best places to stay in Hamburg: