Kuala Lumpur (KL) is a stunning cosmopolitan city on the southwestern side of Malaysia. Malay, Chinese, and Indian cultures influence their diverse society. Stunning contrasts exist everywhere in the city. You can find ultramodern high rises contrasting ancient temples and tranquil parks side-by-side with glitzy shopping centers. Walking down the streets, you can smell the tantalizing aromas of spice-filled dishes at its many night markets.
There's no shortage of intriguing sights to see in Kuala Lumpur. Just walking around the city, you can find vibrant street art by local artists and expansive parks filled with nature. The world's largest twin tower, Petronas Twin Towers, frames its famous skyline. Shopping lovers find endless entertainment at the world-famous mega malls and local markets. These dazzling contrasts are sure to enchant any visitor.
If you are interested in visiting KL, there are many places to stay. Here are the city's five best hostels: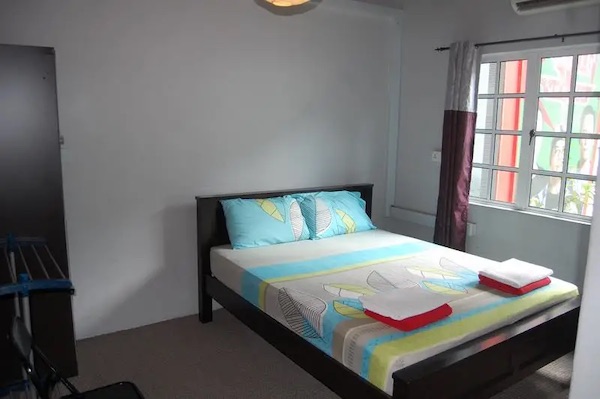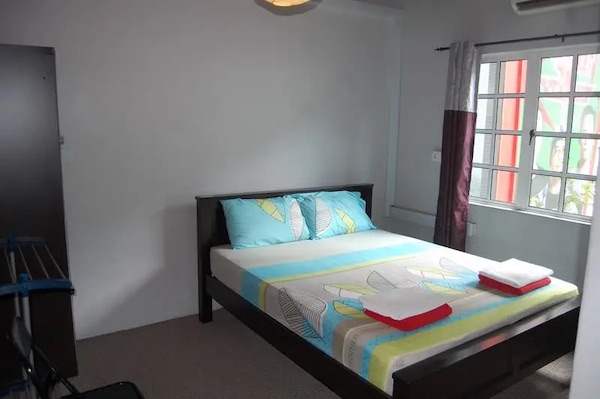 Sunshine Bedz KL
This hostel, located in the central Bukit Bintang neighborhood, is on one of the city's most lively streets. The area is home to expansive malls, an indoor theme park, and tasty dining. The monorail station is only 1 minute away from the Sunshine Bedz KL hostel and can take you to Little India and other iconic destinations.
Although the hostel is small, it offers guests a variety of rooms. Those who value privacy can book a private room. If you prioritize value and social life, you can stay in a mixed, female-only, or male-only dorm. Grab a drink at their bar that has Monday pub quiz night and a Wednesday pub crawl.
Guests love the hostel's incredible atmosphere, central location, and welcoming staff.
Hostel details
Address:
65 B, Jalan Sultan Ismail, Bukit Bintang, Kuala Lumpur, Malaysia.
Guest rating:
4.6 out of 5.
Price per night:
from $9.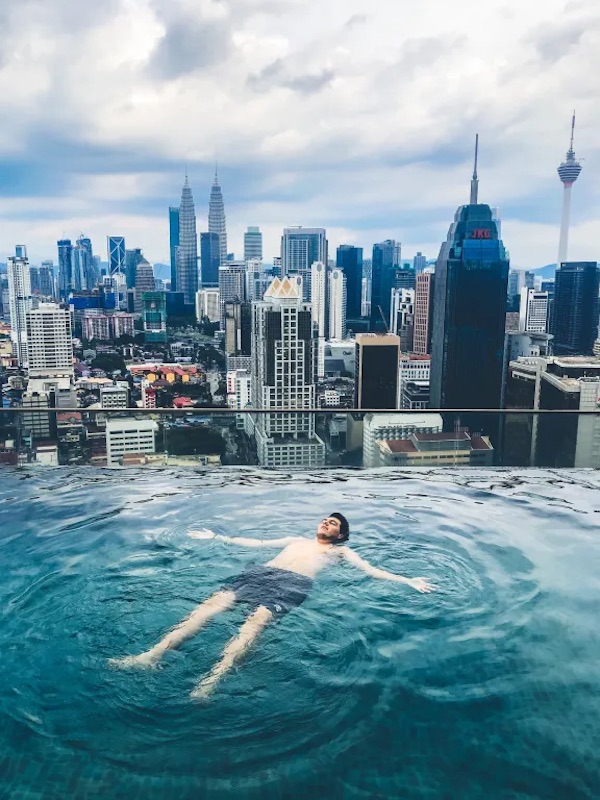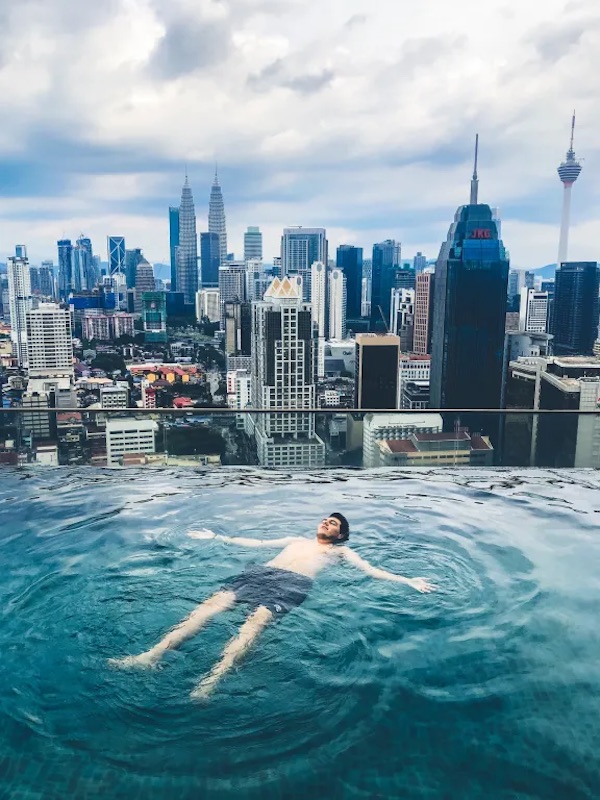 KL Skyline and Rooftop Infinity Sky Pool
If you want to soak up Kuala Lumpur's skyline, the KL Skyline & Rooftop Infinity Sky Pool hostel is for you. You can find this unique hostel in the Poshe building, with high-end amenities that include a fitness center, café, wall tennis, library, and rooftop infinity pool. Its location is next to the Putra World Trade Center.
Room options include mixed dorms with privacy curtains, reading lights, a locked cabinet, extra space, and free bath products. Its common area is on the 34th floor and has an expansive terrace lobby. The hostel coordinates activities for its guests, including mixers, daytime activities, and buffet/food tours.
Highlights at this hostel are the rooftop pool, lively social atmosphere, and proximity to public transportation.
Hostel details
Address:
Block C Regalia Service Apartment, Jalan Anjung Putra, 2, Jalan Sultan Ismail, Kuala Lumpur, Malaysia.
Guest rating:
4.5 out of 5.
Price per night:
from $13.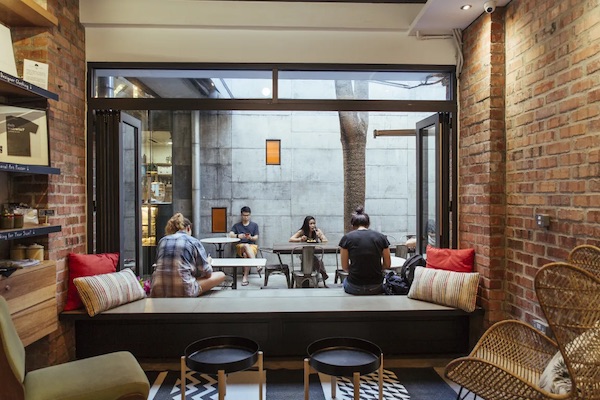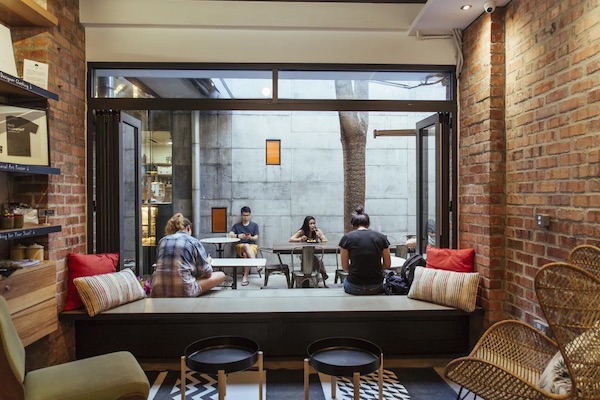 BackHome Kuala Lumpur
You can find the BackHome Kuala Lumpur hostel in one of Kuala Lumpur's historic districts. The neighborhood has many textile and sundry shops, food outlets, and local bazaars to explore. Attractions that you can find nearby include Chinatown, 100-year-old temples, and a 100-year-old rainforest.
A carefully protected pre-war shop houses the hostel. Its interiors are modern—with a bright courtyard, roomy dorm rooms, and a tasty hipster café. Guests can enjoy guided walking tours through Kuala Lumpur, including a Malay Village food tour, biking tours, and hiking at a limestone ridge. There is a delicious traditional breakfast that guests can enjoy in the mornings.
This hostel's high ratings come from its range of organized activities, attentive staff, and comfortable facilities.
Hostel details
Address:
30 Jalan Tun H.S. Lee, Kuala Lumpur, Malaysia.
Guest rating:
4.7 out of 5.
Price per night:
from $12.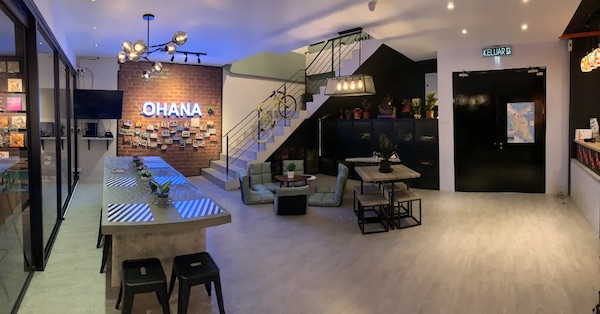 Ohana Kuala Lumpur
The Ohana Kuala Lumpur hostel has "Malaysia's #1 Hostel with the Best Skyline View" title for a reason. You can find the hostel's penthouse on the 26th floor of a high-rise building. If you want to explore all of the city's sights, the Imbi Monorail station is only four minutes away on foot, and there are plenty of local eateries and shopping malls nearby.
This spacious hostel has over 2,000 square feet of dorm rooms. Its expansive common area has more than 1,500 square feet of entertainment, including a pool table, ping pong table, board games, and mini-games. Guests can enjoy high-quality filtered drinking water and complimentary coffee all day.
Visitors love the stunning view, exciting area, and monorail access.
Hostel details
Address:
26th Floor, Unit 2, Taragon Puteri Bintang, Jalan Changkat Thambi Dollah, Kuala Lumpur, Malaysia.
Guest rating:
4.6 out of 5.
Price per night:
from $9.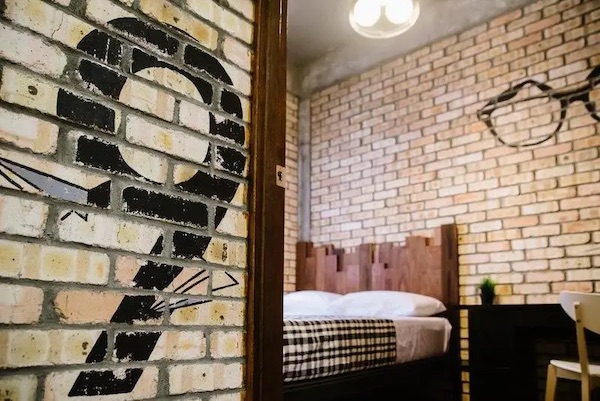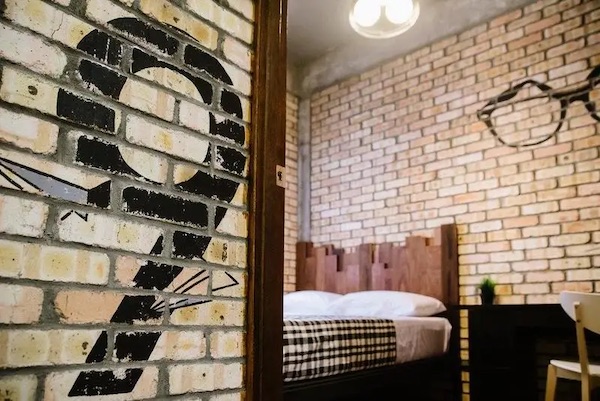 Paper Plane Hostel
Located within 15 minutes of the Bukit Bintang district, the Paper Plane Hostel is a convenient guest destination. There are plenty of diverse cultures in the surrounding area to experience and local street food to try.
This artsy hostel with uniquely decorated dorm rooms, located in a refurbished 100-year-old colonial house, has a glasshouse lobby and a rooftop garden. Guests can choose from six female-only or mixed dorm rooms and four private rooms. These rooms have complimentary linens, towels, reading lights, and security lockers. If you like coffee and tea, there are facilities to prepare both onsite.
What guests love about Paper Plane Hostel is the hipster vibe, caring staff members who go the extra mile, and unique customized maps.
Hostel details
Address:
No.15, Jalan Sin Chew Kee, Bukit Bintang , Kuala Lumpur, Malaysia.
Guest rating:
4.7 out of 5.
Price per night:
from $11.
About our Kuala Lumpur hostel recommendations
Are you a solo traveler looking for a private room? Or a backpacker traveling around in a group wanting to stay in a cheap and cozy dorm? Above you will find the best hostels in Kuala Lumpur for all your needs.
Please note, we only list hostels that have an aggregated guest review rating of at least 4.0 out of 5. We aggregate all reviews from different booking sites and other unbiased review websites. Hence, you can be certain all hostels listed above offer an excellent value-for-money stay in Kuala Lumpur.
Best price guarantee
For our hostel recommendations, we work together with Hostelworld and Booking. These partnerships don't have any influence on the recommendations we make or on the order in which our recommended hostels are listed. The reasons why we have chosen to partner with these companies is that they're trustworthy, offer excellent service and they both apply the best price guarantee. This means you can claim a refund for the difference if you find your reservation cheaper on another website. It has to be for the same property, accommodation type, dates, cancellation policy and conditions, otherwise, you can't claim the refund for the difference. If you book through Booking.com then all you need to do is contact them at least 24 hours before your check-in date. If you book through Hostelworld you must claim the refund within 24 hours after you made the booking.
Top 5 hostels in Kuala Lumpur
To summarize again, based on thousands of guest reviews, these are the best hostels in Kuala Lumpur:
Why you should be careful when booking the cheapest hostel available
The cheapest hostels available are typically not in a great location. If you want to go sightseeing or go for a night out in central Kuala Lumpur, you probably end up having to pay for public transport or a taxi to get there. So your stay could end up being more expensive compared to a stay in a central location. For first-time travelers, we recommend staying central anyway, but also for frequent visitors, it's probably worth it to pay a bit more to stay in a central location.
Another reason why you shouldn't stay at the cheapest hostel is that the people staying at the cheapest hostels are often not the people that can afford to travel like you. Because a very cheap hostel is often cheaper than renting a flat, these places tend to attract migrant workers or local misfits. That's probably not the crowd you want to hang out with, especially if you're a solo traveler looking for friends.
The third reason why you should avoid the cheapest hostels is safety. Some of the cheapest hostels don't check IDs, don't ask for signatures, or only accept cash at check-in. The hostel won't know who is actually staying there.
Lastly, the service at these hostels isn't great. For instance, if you choose to store your luggage, your bags will be unattended in a public space. It won't be recorded anywhere or tagged and stored in a locked room.
So, it's probably worth it to spend a bit more on your hostel stay in Kuala Lumpur.
And finally, a tip: always read the latest reviews of the hostel! All places have good and bad reviews, but the most recent reviews matter the most.
More Kuala Lumpur tips
Get to know the city even better and check out our other articles about Kuala Lumpur:
Best cheap hotels in Kuala Lumpur
Best boutique hotels in Kuala Lumpur