Chile, also seen as the country on a map that is precariously thin and long, is a really interesting spot in South America. Of all the cities in Chile, Santiago is probably the most important to an outside visitor. This is because Santiago is the capital and cultural epicenter of the country.
If you do not have enough time to travel throughout the coast of Chile, this is the city to post up in. Here, you can take in the history, eat great food, and experience the unique Chilean culture. Being able to do it all in one spot is a fantastic perk.
However, if you are from the Northern Hemisphere, traveling to this area of the world comes with a hefty price tag. So, you may need to cut down on certain costs to make the entire experience happen.
Here are the three best cheap hotels in Santiago!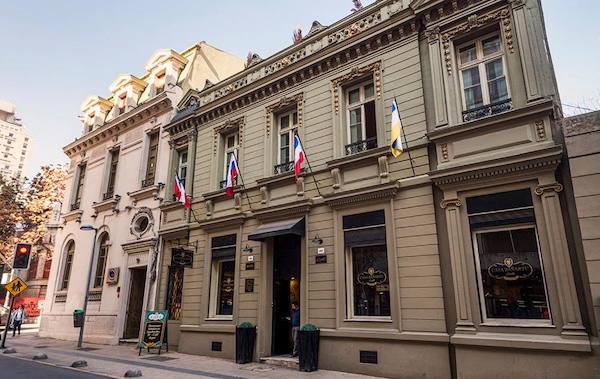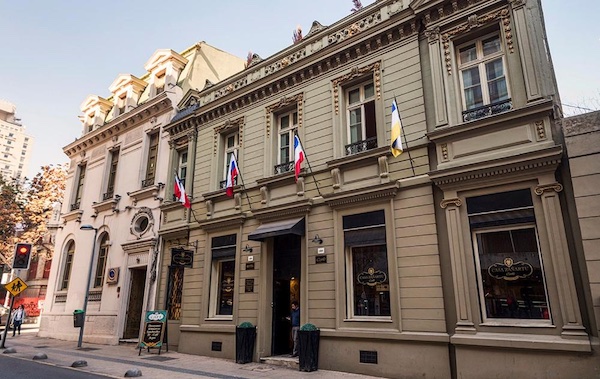 Hotel Casa Zañartu
The first location is the Hotel Casa Zañartu. This is a pretty historical building that is quite impressive from the street. The biggest perk of staying here is the location in which you will be. This is right downtown, so you are within walking distance of so many top spots. One of which is the Main Square. You are less than half a mile from here, so accessing it is seamless.
Some of the other attractions in the area include Plaza de Armas, the Cathedral of Santiago, San Cristobal Hill, and so much more. After all, you are probably in Chile to see the sites, and staying in an area with easy access to them will maximize the value found with the price tag.
There are also a few amenities worth mentioning at the Hotel Casa Zañartu. Because skiing is very prominent in the mountains that surround Santiago, you can rent skiing equipment right from the hotel. There is also a sun deck, terrace, free wifi, and shuttle services to move you around the city. Overall, this hotel is catered for out-of-town visitors that want to get the most out of Santiago.
Hotel details
Address: 
Compania de Jesus 1520, Downtown Santiago, 8340401 Santiago, Chile.
Guest rating:
4.2 out of 5
Price per night:
From $45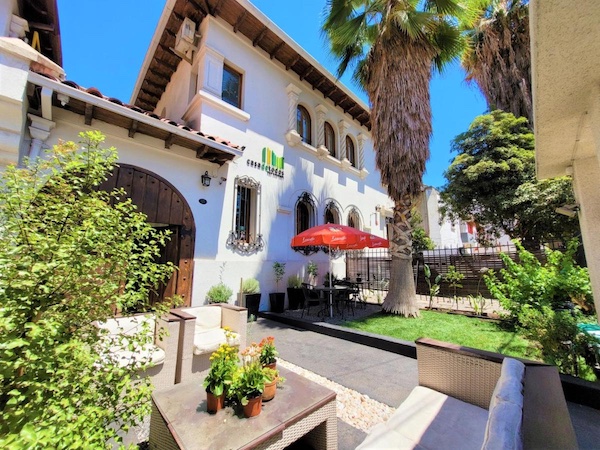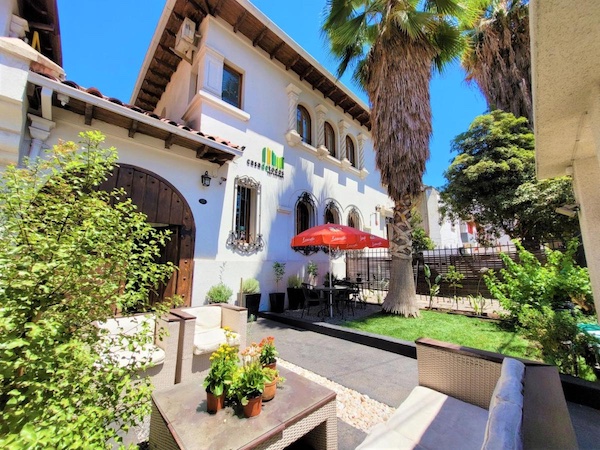 Hotel CasaDeTodos
The next budget option is the Hotel CasaDeTodos. This is a bed and breakfast type hotel that is small and friendly. This is far from those corporate chains that do not care for the consumer experience. The hotel is homey and intimate, so experiencing Santiago is super easy and genuine from here.
The only real fault is the physical location. Although it is great in terms of being in a cozy neighborhood and beautiful area, you will need to hire transportation to get to many of the hotspots. If you are good with being a little bit away from the touristy areas, then this is not a fault at all.
Because you are getting such an intimate experience, there are a few amenities offered that are worth mentioning. Firstly, there is a nice outdoor area to sit and relax in. This terrace and garden provide some privacy in the busy city. There is also free parking if you have a rental car, airport transfer services, baggage storage, and a concierge service. So, this is not a glamorous, big hotel, but they know how to cater a quality experience for those who want a quieter Santiago experience.
Hotel details
Address: 
General Flores 120, Providencia, 7500537 Santiago, Chile.
Guest rating:
4.5 out of 5
Price per night:
From $52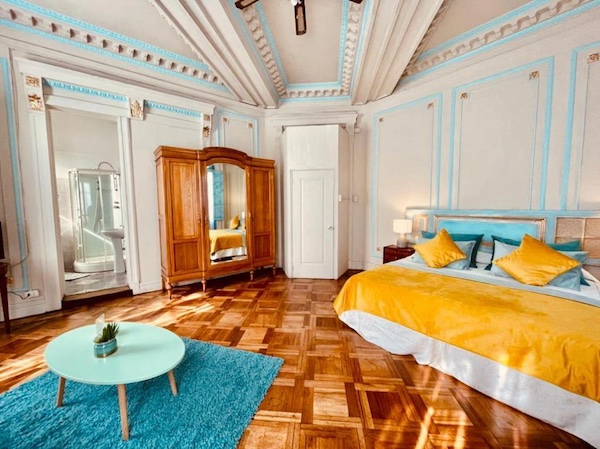 Hotel Plaza Londres 77
We round out our list with the Hotel Plaza Londres 77. This is a super cool hotel because of the location it is in. It is in a historical district outfitted with cobblestone streets and cool architecture. This hotel blends right in and transports you back in time.
Some of the top attractions you can walk to or may require a short transfer include the San Agustin Temple, San Cristobal Hill, and Cerro Santa Lucia. Plus, the Santiago Cable Car is a top attraction nearby that a lot of visitors like to experience to see Santiago in a unique way.
The hotel has four different rooms, and the standard twin room is the cheapest of the four. This is for two people who want to save the most money possible. A step-up is the triple room or double room, as these can hold more people and have more room. Finally, there is the superior suite for those who have a little extra to spend while still saving a good amount of money.
Some of the amenities included in your stay are a café on-site, free internet, a shuttle service, and much more.
Hotel details
Address: 
Londres 77, Downtown Santiago, 8330129 Santiago, Chile.
Guest rating:
4.2 out of 5
Price per night:
From $36
About our budget hotel recommendations in Santiago de Chile
We are a travel research company. Our team helps you discover the best cheap hotels in Santiago de Chile by researching the internet for you. We have also visited some of these places. Hence, it's not just our opinion, it's the opinion of thousands of travelers who have been there before you. We make it easy for you to find out about the best budget hotels in the city.
Please note, we only list hotels that have an aggregated guest review rating of at least 4.0 out of 5. We aggregate all reviews from different booking sites and other unbiased review websites. Any hotel listed here should have a price of $60 or less per night. Hence, you can be certain all hotels listed above offer you a great and affordable stay in Santiago de Chile.
Lowest price guarantee
We partner with Booking.com and Hotels.com. Both booking websites offer the lowest price guarantee, so you can be certain you will always get the best deal for the hotels above. If you have seen a better price elsewhere, all you need to do is contact the booking website, and they will refund you the difference immediately. You can price match right up until the day before check-in.
We also recommend you read our guide about how to save money on hotel bookings. It's a list of tips about when you should book a hotel, what tools you can use, and other things you can do to find your preferred hotel at an affordable price.
Top 3 budget hotels in Santiago de Chile
Let's summarize this affordable travel guide. Based on thousands of guest reviews, these are the best budget hotels in Santiago de Chile:
More Santiago de Chile recommendations
Get to know the city even better by reading our other articles about Santiago de Chile:
Best hotels in Santiago de Chile
Best boutique hotels in Santiago de Chile
Where to stay in Santiago de Chile
Best hostels in Santiago de Chile
Best luxury hotels in Santiago de Chile