Italy is absolutely brimming with unbelievable cities to explore, and each one is able to offer its own amazing experiences that you will never forget. Florence is no different, and this city is undoubtedly high on the list of beloved destinations to head to within Italy.
You can certainly expect to find marvelous architecture, breathtaking art, and mouthwatering cuisine throughout Florence. This city is also one of the most romantic destinations in the world, making it perfect for a couple's getaway or honeymoon. From the countless magnificent piazzas and bridges to the infinite dining options and wine selections, Florence is seriously a dream for anyone that is looking to be immersed in an unparalleled culture.
There are of course more than enough luxury hotel options to choose from in brilliant Florence that practically guarantee that you will not want to leave by the time your trip has come to an end.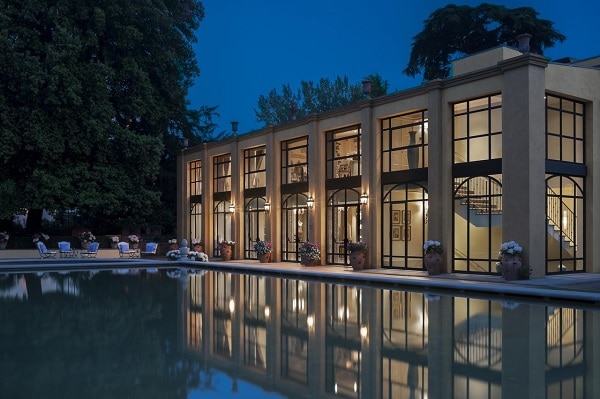 Four Seasons Hotel Firenze
At the Four Seasons Hotel Firenze, step into a world of extraordinary lavishness, beauty, and service. Guests are transported away from the bustling regions of Florence when at this Four Seasons retreat, and instead become surrounded by acres of delightful gardens and intricate statues. Be sure to take a dip in the rejuvenating outdoor pool while staying here, too.
There are 116 different rooms and suites at this Four Seasons location, all of which are complete with deluxe beds, high-quality TVs, and divine bath products. The luxury hotel has a few different restaurants to take your pick from, but there is no way to go wrong. There is of course a specialized winery section within the hotel to afford guests a true Italian experience.
Hotel details
Address: 
Borgo Pinti, 99, 50121 Firenze FI, Italy.
Guest rating:
4.7 out of 5
Price per night:
From $550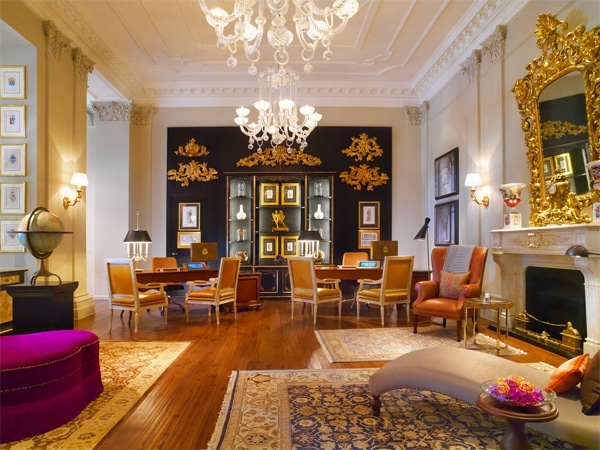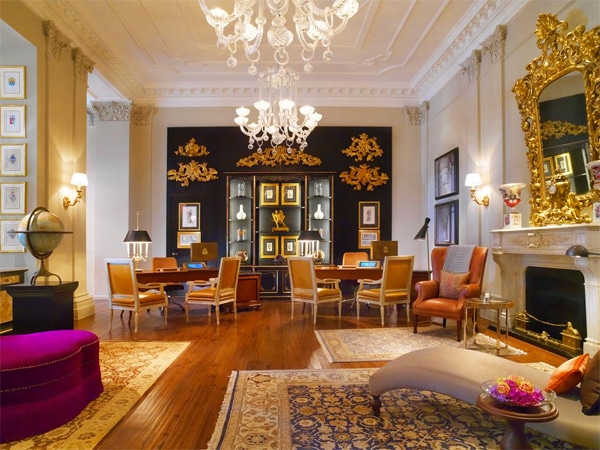 The St. Regis Florence
St. Regis Florence is a place you will want to come back to time and time again for a multitude of reasons. The Arno River is directly outside of this establishment, providing serene views from many spots throughout St. Regis. Ornate and opulent are appropriate words to describe what you will be met with at this hotel, and the elaborate pieces of art take St. Regis to a whole new level.
All of the 99 rooms and suites are stunning and thoughtfully designed, creating spaces that make guests feel like complete royalty. Swing by the spa for a revitalizing massage or take a dip in the soothing jacuzzi to fully melt away any stress that may be present.
Hotel details
Address: 
Piazza Ognissanti, 1, 50123 Firenze FI, Italy.
Guest rating:
4.7 out of 5
Price per night:
From $542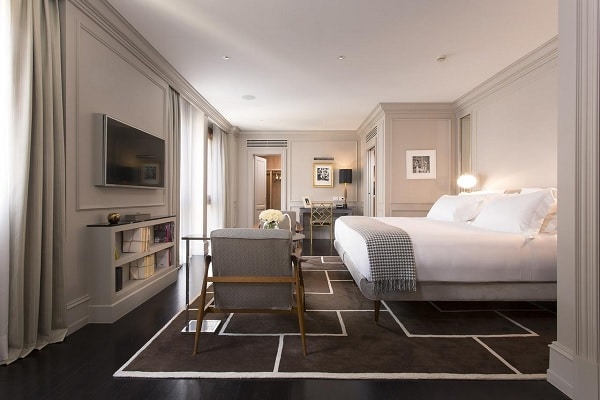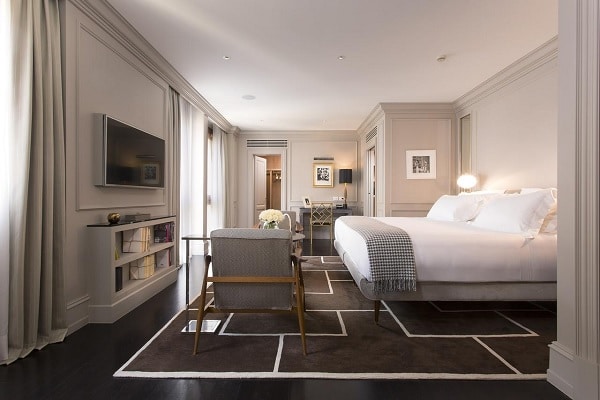 Portrait Firenze
When you enter the Portrait Firenze, you will instantly feel at home because of the remarkable service that everyone is met with as soon as they arrive. Portrait Firenze is situated right along the Arno River, making this a picture-perfect spot that is the epitome of peace. The restaurant on the property here serves up delectable Italian dishes, and breakfast is complimentary to guests here, too.
There are 37 rooms available at Portrait Firenze which all come with flat-screen televisions, stocked minibars, and high-speed internet access. The layouts of the various rooms can be considered contemporary with a classical spin and sweeping vistas of the stunning city of Florence can be seen from all of them.
Hotel details
Address: 
Lungarno degli Acciaiuoli, 4, 50123 Firenze FI, Italy.
Guest rating:
4.8 out of 5
Price per night:
From $400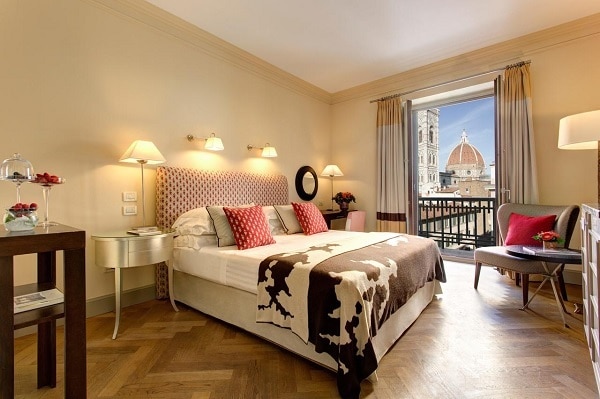 Hotel Savoy
Hotel Savoy can be discovered in a truly idyllic location within Florence, only minutes away from many of the best places to check out while visiting this remarkable city. The interior of Hotel Savoy can be described as modern and trendy, with eye-catching components throughout its entirety. The on-site restaurant and bar serve up local mouthwatering cuisine that should not be overlooked.
The rooms at Hotel Savoy feel like you are stepping into a personalized home that is flooded with natural light to really take the brilliance up a notch. The 80 rooms make for the perfect places to unwind after long days and evenings taking in everything the incredible city of Florence has embedded within it.
Hotel details
Address: 
Piazza della Repubblica, 7, 50123 Firenze FI, Italy.
Guest rating:
4.5 out of 5
Price per night:
From $450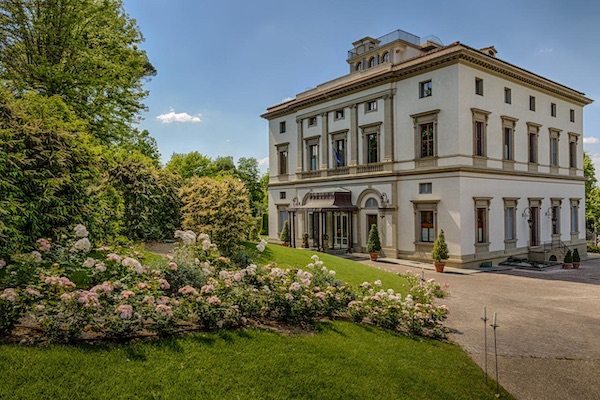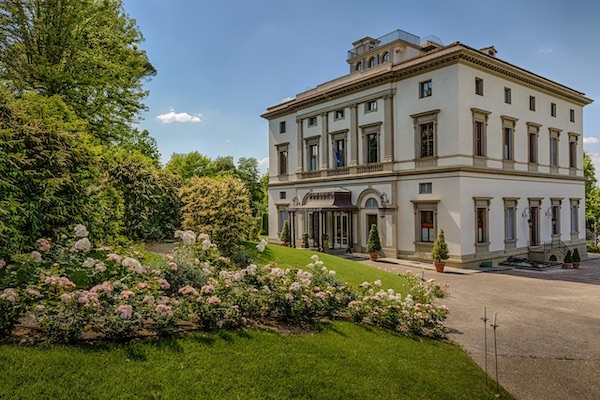 Villa Cora
We finally have Villa Cora, a stunning accommodation within a 19th-century mansion that has been redefined into a completely extravagant getaway for travelers to fully immerse themselves in. From the abundance of chandeliers to the brilliant rose garden on the property, any guest will find themselves in awe of the layout and design that is displayed at Villa Cora.
Villa Cora creates an utterly flawless Florentine haven that is surely never to be forgotten. There is a quaint number of 44 different rooms and suites located here, all of which are lavish and ornately decorated. Guests have the opportunity to relax in the heated outdoor pool to their heart's content, as it is conveniently open all year-round.
Hotel details
Address: 
Viale Machiavelli 18, 50125 Florence, Italy.
Guest rating:
4.7 out of 5
Price per night:
From $450
A visit to Florence is one that is never to be forgotten, as it provides such notable experiences to every traveler that arrives here. Florence is an inherently magnificent place, and these luxury hotels all create a perfect balance to ensure any length of stay here is phenomenal.
About our luxury hotel recommendations in Florence
We are a travel research company. Our team helps you discover the best luxury hotels in Florence by researching the internet for you. We have also visited some of these places. Hence, it's not just our opinion, it's the opinion of many travelers who have been there before you. We make it easy for you to find out about the most luxurious and exclusive 5-star hotels in the city.
Please note, we only list hotels that have an aggregated guest review rating of at least 4.0 out of 5. We aggregate all reviews from different booking sites and other unbiased review websites. Hence, you can be certain all hotels listed above offer you a great stay in Florence.
Best price guarantee
We have partnered with Booking.com and Hotels.com to offer the best price for your stay in Florence! Both sites offer price matching, so you can be sure that you are getting the cheapest rates possible for a luxury hotel in Florence. If you find an even lower rate on another site at least 24 hours before check-in, contact them to claim a refund of the difference!
Top 5 luxury hotels in Florence
Having read this guide, now let's summarize what we learned. We found the best 5-star hotels in Florence thanks to reviews and tips from thousands of guests and travel experts:
More Florence recommendations
We hope you enjoy the advice we've given to you above. If so, be sure to check out some of our other articles about Florence: