Moscow is a city in which you can see its history around every corner. From traditional architecture to incredible landmarks, Moscow has everything you could want on a holiday. Moscow has its own unique style perfect for culture vultures. Museums, art galleries, and classic architecture are all well worth exploring.
Moscow is not a cheap place to visit. You may find it difficult to get a good deal on accommodation and nights out – although below you will find an area of the famous city to visit while on holiday.
Theater lovers, ballet enthusiasts, fans of art, and history buffs will all love spending time in Moscow. There is so much to see and do, it will take you several days to experience everything the Russian capital has to offer.
If you are ready to book your trip to Moscow, the following areas are the best to stay in for a trip of a lifetime.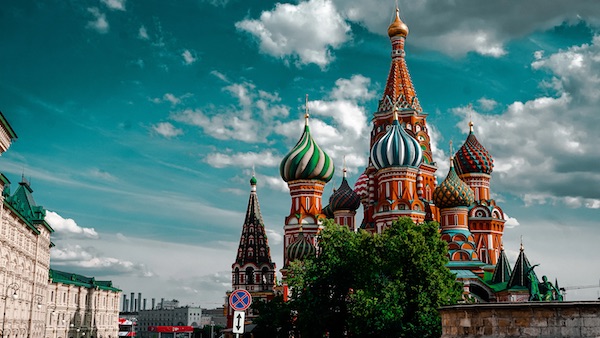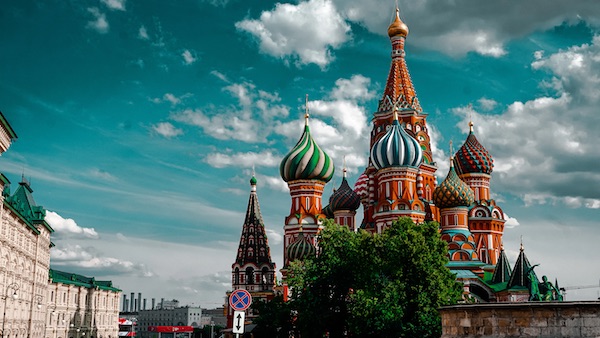 Kitay-Gorod
First-timers visiting Moscow should head for the popular neighborhood of Kitay-Gorod. The area is in the heart of Moscow and many of the Russian capital's best attractions can be found there. Not only are the most famous landmarks in Kitay-Gorod, but it is the oldest neighborhood in the city. Staying in the area puts you in close proximity to the major landmarks and tourist attractions. You will also find a wealth of hotels and accommodation of all types in Kitay-Gorod.
Exploring the area gives you the chance to see famous sites such as the Kremlin, St. Basil's Church, Red Square, and more. You shouldn't miss your chance to visit Lenin's Mausoleum to view the embalmed body of the country's former leader. Culture vultures will marvel at the incredible architecture in the area. Kitay-Gorod has some of the best restaurants and museums in all of Moscow.
One of the best reasons to stay in Kitay-Gorod, other than the wealth of things to see and do, is that the area is connected to all other parts of Moscow. It is easy to reach other areas throughout Moscow thanks to public transport.
Best place to stay in Kitay-Gorod
Hotel Metropol. Address: Teatral'nyy Proyezd, 2, Moskva, Russia, 109012.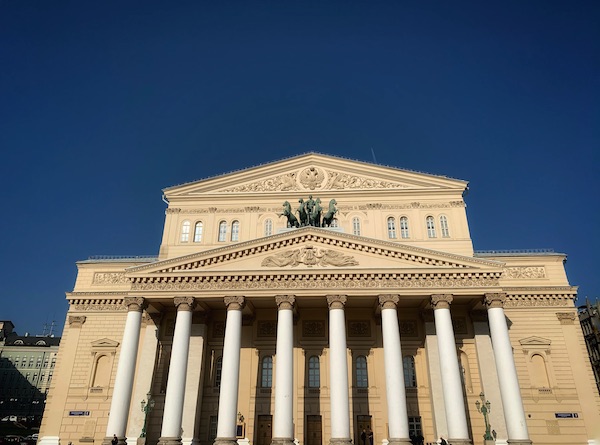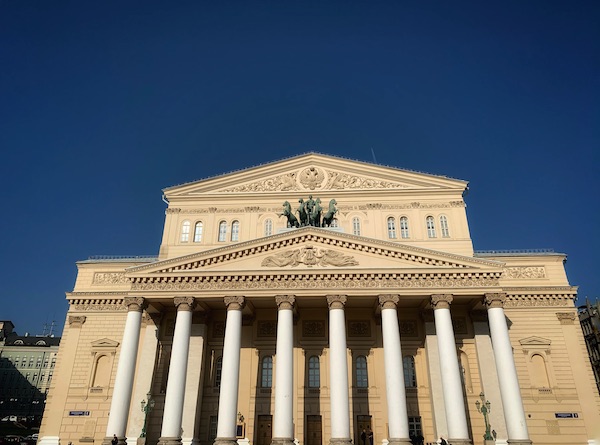 Tverskoy
Travel north from Kitay-Gorod and you will find Tverskoy. The area is renowned for its nightlife thanks to being a cool, hip place to spend your time in Moscow. Like Kitay-Gorod, you will find a host of great landmarks and attractions. History buffs will have plenty of sites to explore throughout Tverskoy.
Tverskoy is close in proximity to Kitay-Gorod, making it possible to explore the landmarks in the area as well during a day out. Tverskoy is an incredible place to spend an evening. The Bolshoi Theatre is situated in the heart of the neighborhood. Ballet and opera are regularly on tap at the theater. Hermitage Park is another popular spot to explore. If you visit Moscow during a warm period, you can spend an afternoon picnicking in one of Moscow's lushest greenspaces.
Culture vultures shouldn't miss wandering through the Moscow Museum of Modern Art. After visiting the MMMA and watching the ballet, you can shop until you drop at the fine boutiques scattered throughout the neighborhood.
Best place to stay in Tverskoy
Hotel De Paris Moscow. Address: Bol'shaya Bronnaya Ulitsa, 23, стр. 3, Moskva, Russia, 123104.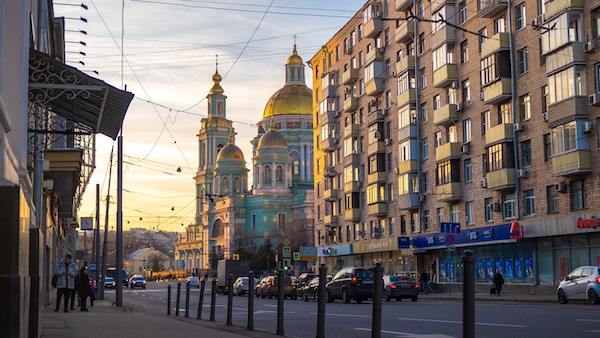 Basmanny
Situated in the northwest portion of central Moscow, Basmanny covers part of the city center. It lies in the area around Vorontsovo Pole Street and Novaya Basmannya Street. The area has a variety of museums for culture vultures to explore. There are also plenty of other sites including cinemas and art galleries.
You can explore Basmanny by walking through the area. It is easy to walk all over the neighborhood and its proximity to the other areas on the list, make it possible to stroll between them. Basmanny is well-connected to the rest of Moscow's best areas. It won't take long for you to reach those neighborhoods.
Basmanny's neighborhood center is home to five-star, expensive hotels and accommodation. Culture vultures will love staying in Basmanny for its incredible architecture and artsy venues. Parents traveling to Moscow with their families should book a hotel in Basmanny. The culture and history make it ideal for parents to show to their kids.
Best place to stay in Basmanny
Radio Hotel. Address: Ulitsa Radio 14, Bldg.1, Basmanny, 105005 Moscow, Russia.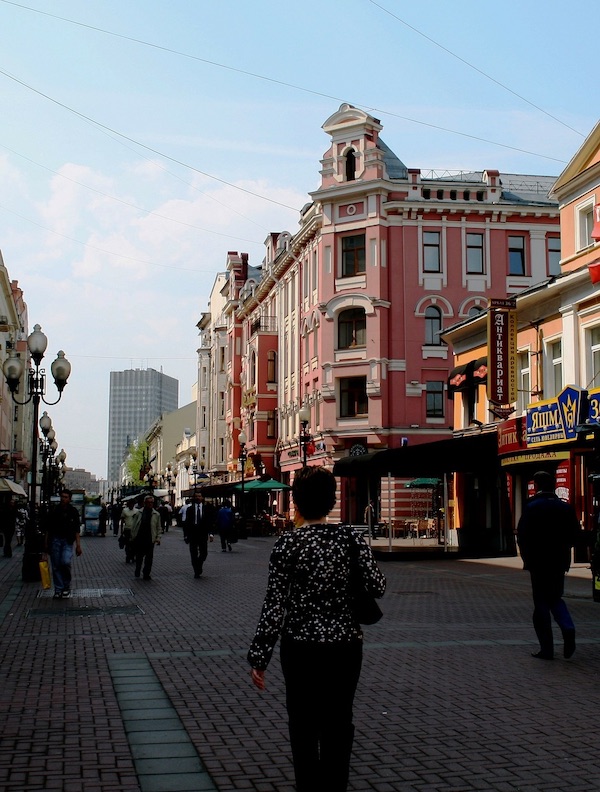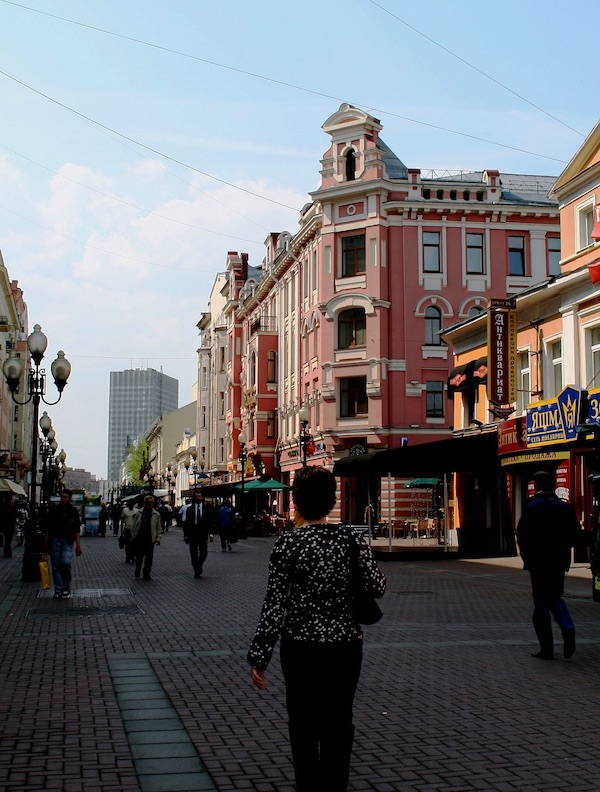 Arbat
Arbat is another neighborhood that makes up Moscow's incredibly large city center. Moscow covers an incredible 2,511, square kilometers (970 square miles), which means the city is cut up into a number of neighborhoods. Arbat is a trendy place to spend your holiday in Moscow. Compared to other areas of the city, Arbat is highly influenced by western culture. Due to the influence of western countries and cultures on Arbat, it is a popular area to visit and stay.
You will find a host of top-notch hotels in Arbat. Whether you want a five-star stay or something a bit cheaper, you should be able to find it in the neighborhood. The area also has a variety of restaurants and clothing shops to try out.
Don't miss the popular tourist attraction of the Church of St. Simeon. The church was constructed in the 1600s. Other notable tourist attractions in Arbat include the Pushkin House and Museum, Turandot monument, and Vajtagov Theatre.
Best place to stay in Arbat
Master Boutique Hotel. Address: Sivtsev Vrazhek Pereulok 45, building 1, Khamovniki, 119002 Moscow, Russia.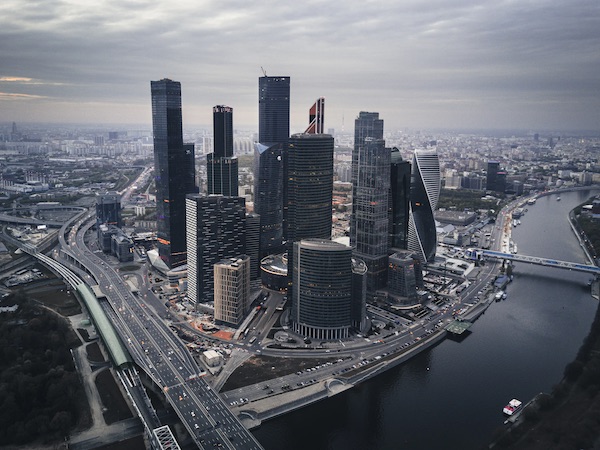 Presnensky
Individuals traveling through Moscow on a budget should book their accommodation in Presnensky. Keep in mind that Moscow is a very expensive place to visit, holiday, and stay. Presnensky is one of the cheapest options available in the Russian capital. You can really get value for money in the neighborhood compared to other parts of Moscow.
The area sits near Arbat, making it possible to visit the other popular parts close to the center of the city. You will find that the neighborhood is flush with great tourist attractions that you won't want to miss. Not only is the accommodation more affordable in Presnensky but the nightlife won't zap you of all your money. Moreover, the nightclubs and bars in Presnensky offer extraordinary nights out.
Some of the must-see sites you will find in the area include Moscow Planetarium, Patriarch's Pond, and the Museum of Russian Impressionism. Presnensky is a very cool place to base your stay and the prices will please.
Best place to stay in Presnensky
Chez Michel Hotel. Address: 13 Krasnaya Presnya Street, 5th floor, Presnensky, 123242 Moscow, Russia.

Where travel critics stay in Moscow
Want to know where travel critics from publishers like The New York Times, Frommer's, Fodor's and Lonely Planet stay in Moscow? Check out our overview of all recommended hotels, hostels and B&Bs in Moscow.
Budget
"The new Moscow branch of this Russian hotel chain is a gracious, relaxing haven just one stop outside the central metro line. Azimut is housed in a 19th-century textile factory, and maintains many features of the original design: exposed brick, vaulted ceilings and cast-iron columns." — CNN.
Address: Varshavskoye Hwy, 9, Moskva, Russia, 117105.
Mid-range
"This sprawling hotel and convention center, located in the historic Zamoskvorechye neighborhood, is one of the more comfortable places to stay in Moscow: it's better for business travelers than tourists, though." — Frommer's.
Address: Kosmodamianskaya nab 52 bld 6, Moscow, Russia, 115054.
Luxury
"At the upper extreme is the Ritz-Carlton. Just steps from the Kremlin, the former Intourist hotel has 334 luxurious rooms." — New York Times.
Address: Tverskaya St, 3, Moskva, Russia, 125009.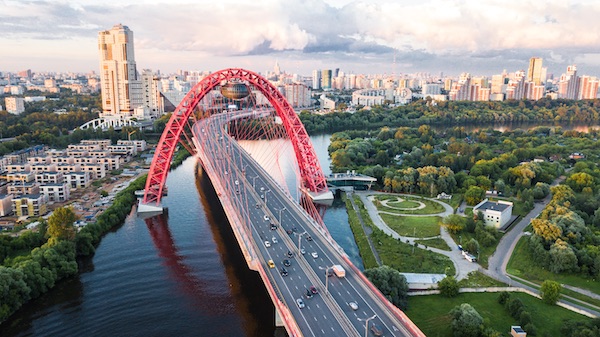 FAQ: Moscow hotel tips
Looking for the best budget, boutique, or luxury hotel in Moscow? Or maybe you're a backpacker looking for an excellent hostel? Want to know which Moscow hotel serves a great breakfast? Here are the answers to all those and other questions about where to stay in Moscow.
What is the best boutique hotel in Moscow?
You like some luxury but don't like the famous chain hotels. If you're looking for the best boutique hotel in Moscow, you should check out StandArt Hotel. It's a very cool hotel that has been highly recommended by travelers and experts. Also make sure you read our shortlist of the best boutique hotels in Moscow, it's a manually curated list of the most unique and romantic hotels in the city.
What is the best luxury hotel in Moscow?
If money isn't a problem and you're looking for a luxury hotel in Moscow, then go for The Ritz-Carlton Hotel Moscow. The hotel offers excellent service, it's in a top location, it has been rated very highly by previous guests and renowned travel critics have recommended it. Also check out our list of the best luxury hotels in Moscow, it's a manually curated list of the most exclusive 5-star hotels in the city.
What is the best budget hotel in Moscow?
If you're looking for a cheap hotel in Moscow, then book Hotel Sultan 5 on Belarusskaya. It's an excellent budget hotel offering great value for money. It's in a good location, it's been recommended by travel experts and the hotel has excellent customer reviews. Check out our shortlist of the best cheap hotels in Moscow as well.
What is the best hostel in Moscow?
If you're looking for a great hostel in Moscow, then you should check out Netizen Hostel. The hostel has magnificent reviews by backpackers, it has been recommended by well-known travel experts and it's in a good location. Also check out our list of the best hostels in Moscow.
Which Moscow hotel serves great breakfast?
Try Hotel De Paris if you're looking for a delicious breakfast at a hotel in Moscow. It has excellent customer review ratings for breakfast.
How much does it cost to stay in a Moscow hotel?
For a 3-star hotel, you have to pay around $60 per night and for a 4-star hotel, you would be looking at $100 per night. If you're after a luxury 5-star Moscow hotel then you can expect to pay around $220 per night.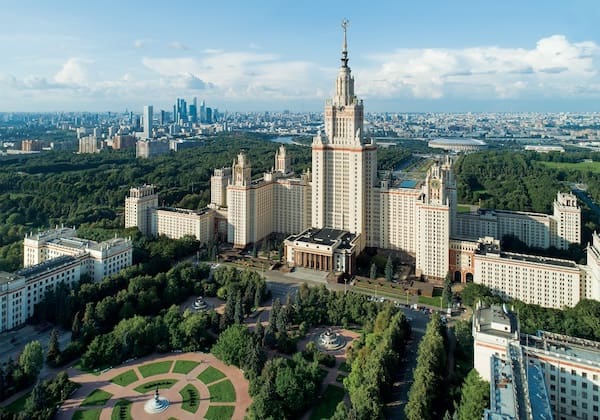 Best time to visit Moscow
The best time to visit Moscow is during the late spring and early summer months, specifically from May to June.
The weather during this time is absolutely delightful, with mild temperatures and sunny days. This is the perfect time for exploring the beautiful parks, gardens, and outdoor attractions that Moscow has to offer.
Plus, you can witness the mesmerizing "White Nights" phenomenon, where the sun barely sets, creating an almost ethereal atmosphere!
Another great period to consider is September, when the fall foliage provides a stunning backdrop for your Moscow adventures. September also marks the beginning of the cultural season, with numerous concerts, theater performances, and exhibitions taking place throughout the city.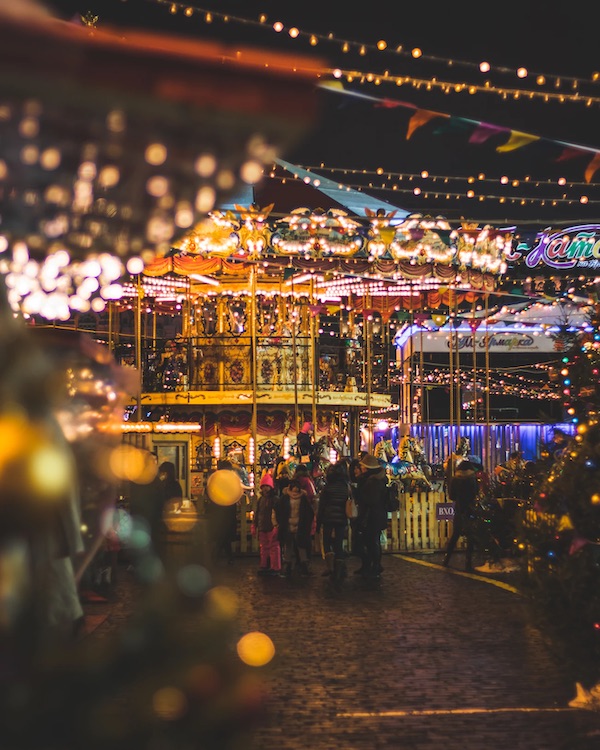 Best things to do in Moscow
There are a lot of things to do in Moscow and surrounding areas, including day trips, attractions, museums, sightseeing tours and many other activities. Here's our list of 3 things you should definitely do when you're in and around Moscow:
Moscow: Kremlin & Armory Tickets with Introductory Tour
Save your time and energy, skip the long lines to the two most important museums in Moscow. Explore the Kremlin and the Armoury Chamber at your own pace after a 30-minute introduction tour. Price: $54. More info.
Moscow Metro Tour
With an expert guide, visit five of the Russian capital's celebrated stations built during the Soviet period as you learn how the lavish, subway Moscow architecture was designed to express a bright, bold new Soviet future. Price: $39. More info.
Moscow: Soviet Shooting Tour + Optional Military Van Pick Up
Learn to shoot iconic Soviet military weapons under professional supervision. Try the legendary AK-47, the famous Yarygin pistol and the powerful Dragunov sniper to complete your training. Price: $159. More info.
Deciding where to stay in Moscow
Let's recap what we just learned in this article. We've covered the best areas of Moscow above. Now you can decide where to stay while visiting!
Top 5 neighborhoods to stay in Moscow
Presnensky
Arbat
Basmanny
Tverskoy
Kitay-Gorod
As you have seen in this travel guide, there are a lot of things to explore, and deciding where to stay in Moscow is important. Whether you stay in Presnensky, Arbat, Basmanny, Tverskoy or Kitay-Gorod, all those neighborhoods are in good locations.
The atmosphere of the area, whether you travel for leisure or business, whether you travel with your family or friends, and proximity to the attractions you prefer to visit should probably be the deciding factors. Whatever your preference is, you'll have a great time in Moscow.
Check out our other guides about the best places to stay in Moscow: