Whether you're a solo traveler, full-time nomad, going on a family vacation, or planning a romantic getaway, Porto has several diverse neighborhoods that cater to the needs of every visitor.
As an ancient city that dates back to the 8th century BCE, Porto has no lack of history. In fact, it's one of the oldest cities in all of Europe!
Because of this, many of Porto's neighborhoods are filled with cobblestone streets, winding alleyways, ornate architecture, colorful buildings, and ceramic walls. If you're an architecture enthusiast or just want to feel like you've transported back in time, there's no better place than this coastal city.
As the second-largest city in Portugal, Porto has incredible beaches, coastal scenery, jaw-dropping architecture, abundant green spaces, and an unbeatable food scene. Better yet, every neighborhood is as unique as the next.
While some areas have a vibrant museum culture and distinctive walkways, others offer outdoor excursions and family-friendly activities, like enjoying a day at the beach or strolling through lush gardens.
Whether you want to stay near the main attractions in the historic city center or enjoy an area off the beaten path, Porto's unique neighborhoods have something for everyone.
Ribeira
With picturesque architecture and colorful buildings, Ribeira is one of the most postcard-worthy neighborhoods in Porto.
This section of the city is home to some of the most popular attractions, including the iron bridge Luis I, the Stock Exchange Palace, and St. Francis church. Wine connoisseurs will enjoy the many Port wine lodges, all within a ten-minute walk from Ribeira.
One of the best ways to explore the city is from tram #1, arguably the most famous tram ride in the city. This ride departs from Ribeira and takes passengers all the way to the Foz neighborhood, allowing you to see the many facets of Porto's vibrant communities. Because of this, Ribeira makes an excellent launchpad for exploring the rest of the area.
Although Ribeira is bustling during the day, with many apartments and restaurants located above souvenir shops, it is particularly lovely in the evening. On warm summer nights, the path by the river is especially pleasant for a romantic walk or a stroll with friends.
Because this is a flat area, Ribeira is an excellent spot for elderly travelers or those who want to avoid strenuous walks. The flat paths and proximity to nearby attractions make it easy to get around and experience everything the neighborhood offers.
Best place to stay in Ribeira
Guest House Duoro. Address: Rua da Fonte Taurina 99-101, União de Freguesias do Centro, 4050-270 Porto, Portugal.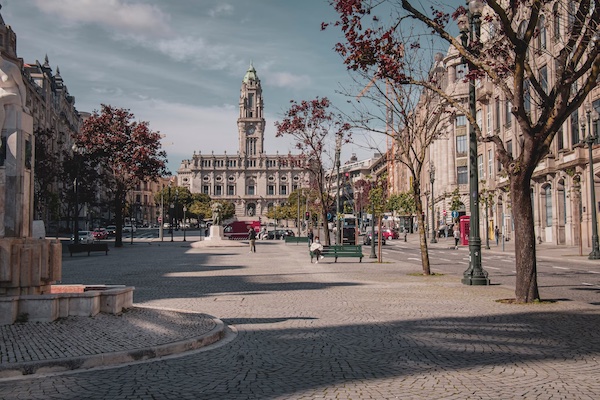 Baixa
Located just above Ribeira, Baixa comprises two hills. The first hill is near the city's birthplace, the cathedral of Porto, and the other hill is the home of the iconic Lello bookstore and the Clerigos tower. Guests can travel between these two hills via Porto's most important avenue – Avenida dos Aliados.
Baixa is an ideal place to stay for those who love local festivals. Porto's Sao Joao Festival, New Year's Eve celebration, live shows, and sports events all take place in this corner of the city. Baixa is also an excellent spot to find some of the best nightlife in this area, from beer bars to dance clubs.
Home to countless restaurants, ice cream shops, and cafes, Baixa is a food lover's paradise. Several authentic Portuguese markets and grocery stores make this a great place to find local products and food items.
The Clerigos tower, part of a Baroque church, is one of the leading architectural gems of Baixa. The Lello Bookstore is another popular attraction – with massive bookshelves, ornate craftsmanship, and wooden materials, this bookstore inspired the Harry Potter book series.
The Sao Bento train station is located in Baixa, so this is a great place to stay if you plan on making any day trips throughout Portugal.
Best place to stay in Baixa
Hotel Catalonia. Address: 92 Rua de Entreparedes, União de Freguesias do Centro, 4000-198 Porto, Portugal.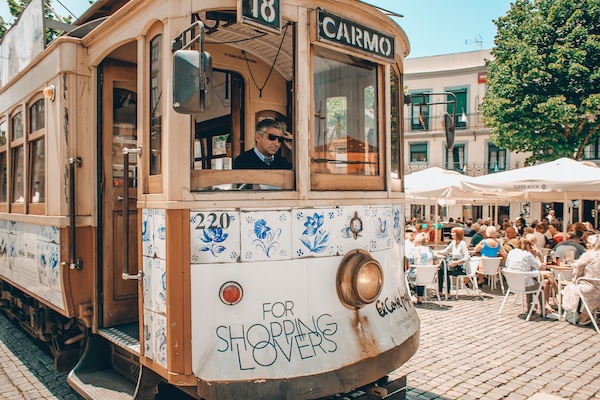 Cedofeita
Between culture, food, and nightlife, Cedofeita has it all! This neighborhood's location is situated within walking distance of all the major attractions but is still far enough away that you can escape the crowds and get a full night of sleep. Cedofeita has the best of both worlds!
As the trendiest neighborhood in Porto, Cedofeita boasts a variety of art galleries, concept stores, and Fado shows.
This area is considered Porto's art district, making this an ideal place to stay for art enthusiasts – Rua Miguel Bombarda is the best street in this area for exploring the local galleries. You can also find several incredible restaurants serving everything from Tawainese burgers to pancakes and craft beer.
Cedofeita is home to Crystal Palace Gardens, the perfect spot for a romantic stroll. These gardens are located in front of Museu Nacional Soares dos Reis, the oldest and most famous museum in Porto.
Saturdays are one of the best times to explore Cedofeita, as there are two weekend markets you can explore. The first, Porto Belo, is ideal for souvenir hunting; it's easy to find several locally-made goods.
The second, Centro Comercial Combarda, is an organic market in one of the city's best shopping centers. With plenty to do and manageable crowds, there's no downside to staying in Cedofeita!
Best place to stay in Cedofeita
Hotel Moon & Sun. Address: 70 Rua de Sá de Noronha, União de Freguesias do Centro, 4050-190 Porto, Portugal.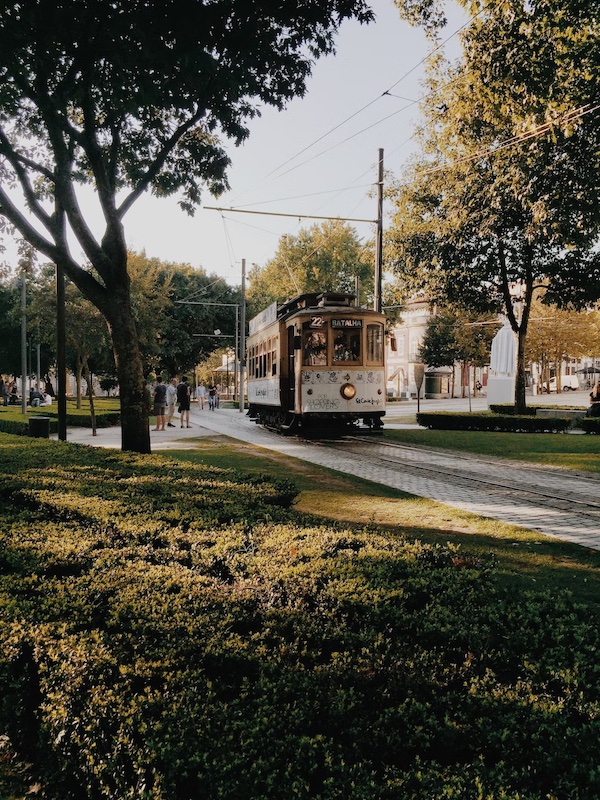 Bonfim
If you're a tourist that wants to feel like a local, Bonfim is an excellent place to stay in Porto. This area of the city offers the perfect blend of tourists and locals. With craft beer joints and adorable coffee shops, this neighborhood is one of the most hipster areas in the city.
While Bonfim doesn't house any of Porto's significant monuments or attractions, you can still find plenty of hidden gems and things to do. You can stroll through Porto's first public garden, explore the city's first public cemetery, and enjoy the many cafes and eateries.
Tourists also enjoy the 19th-Century Our Lord of Bonfim Church, the sunset at Miradouro Fountainhas, and vintage shopping at Retro City Porto.
One of Bonfim's main appeals is that it is more serene compared to the noisy and bustling city center. However, this neighborhood is only about a 15-minute walk from the heart of the city, so you can still have a quiet stay with easy access to all of the popular attractions.
Best place to stay in Bonfim
Oca Oriental Hotel. Address: Rua do Padre António Vieira 83,87,89, Bonfim, 4300-031 Porto, Portugal.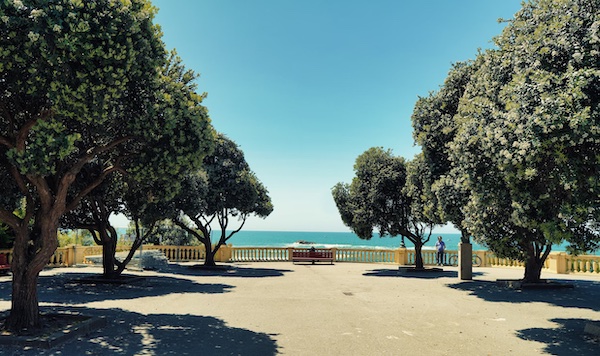 Foz
Situated on the west side of Ribeira, Foz is filled with picturesque mansions, distinctive architecture, and fisherman's houses. While Foz is about a 20-minute drive from the city center, it's an excellent place for those who want to experience a different side of Porto.
You can ride the Tram Line 1 all the way into Porto's city center near the Stock Exchange Building. Following the Douro River, this tram ride is a great way to see the different areas of Porto if you're short on time.
Before Foz became a part of Porto, it was a fishing village only frequented by visitors in the summer. Today, this neighborhood is home to a lovely walking promenade, gardens, and some of the best beaches in the area.
In addition to swimming and splashing, you can visit Felgueiras Lighthouse, bike along the coast, or enjoy rooftop drinking and dining at one of the many neighborhood rooftop terraces. Families will enjoy Foz's Jardim do Passeio Alegre, an 18th-century garden with fountains and mini-golf.
This coastal neighborhood offers a more laid-back atmosphere compared to the hustle and bustle created by the tourists within the city. Because of this, Foz is an ideal place to stay if you want to relax, unwind, and enjoy the coast.
Best place to stay in Foz
Villa Foz Hotel & Spa. 236 Avenida de Montevideu, Aldoar – Foz do Douro – Nevogilde, 4150-516 Porto, Portugal.
Cheaper alternative:
Hotel Boa Vista. Address: Esplanada Do Castelo Nº 58, Foz do Douro, Aldoar – Foz do Douro – Nevogilde, 4150-196 Porto, Portugal.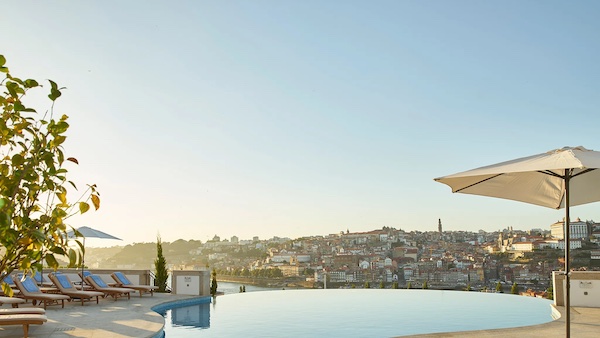 Where travel critics stay in Porto
Want to know where travel critics from publishers like The New York Times, Frommer's, Fodor's and Lonely Planet stay in Porto? Check out our overview of all recommended hotels and accommodations in Porto.
Budget
"The White Box House is within walking distance of the city center. Each of its five rooms is different, but all feature wooden floors and a modern aesthetic." – New York Times.
Address: Rua de Santa Catarina 575, União de Freguesias do Centro, 4000-226 Porto, Portugal.
Mid-range
"Right in the historic thick of things is this stunning spa hotel, occupying a late 18th-century townhouse. The pick of its plushly understated rooms and apartments have balconies with cathedral views." – Lonely Planet.
Address: Rua das Flores, 139, União de Freguesias do Centro, 4050-266 Porto, Portugal.
Luxury
"This place really has it all: a Michelin-starred restaurant serving some of the country's finest haute cuisine; a fabulous spa; hyper-comfortable rooms; and, most of all, views. From its hillside location above Gaia's wine lodges, the Yeatman has Porto laid before it." – Frommer's.
Address: Rua do Choupelo (Santa Marinha), 345, 4400-088 Vila Nova de Gaia, Portugal.
FAQ: Porto hotel tips
Looking for the best budget, boutique, or luxury hotel in Porto? Or maybe you're a backpacker looking for an excellent hostel? Want to know which Porto hotel serves a great breakfast? Here are the answers to all those questions about where to stay in Porto.
How much does it cost to stay in a Porto hotel?
For a 3-star hotel, you have to pay around $125 per night and for a 4-star hotel, you would be looking at $180 per night. If you're after a luxury 5-star Porto hotel, you can expect to pay around $280 per night.
What is the best affordable hotel in Porto?
If you're looking for an affordable hotel, then book Moov Hotel Porto Centro. It's an excellent budget hotel offering great value for money. It's in a good location, it's been recommended by travel experts and the hotel has excellent customer reviews. You should also check out our list of the best cheap hotels in Porto.
What is the best boutique hotel in Porto?
You like some luxury but don't like the famous chain hotels. If you're looking for the best boutique hotel in Porto, you should check out Fontinha Hotel. It's a very cool hotel that travelers and experts have highly recommended. For more cool hotels, check out our list of the best boutique hotels in Porto.
What is the best luxury hotel in Porto?
If money isn't a problem and you're looking for a luxury hotel in Porto, then go for The Yeatman. The hotel offers excellent service, it's in a top location, it has been rated very highly by previous guests and renowned travel critics have recommended it. For more 5-star hotels, check out our list of the best luxury hotels in Porto.
What is the best hostel in Porto?
Looking for a good and affordable private room or cozy dorm in Porto? Check out Rivoli Cinema Hostel. The hostel has been highly rated by backpackers. Also, check out our shortlist of the best hostels in Porto; it's based on thousands of reviews from backpackers.
Which Porto hotel serves great breakfast?
Let's start the day with some good food. Exmo Hotel is an excellent option if you're looking for a Porto hotel offering a great breakfast. Recent guests have given great ratings for the breakfast service at this hotel.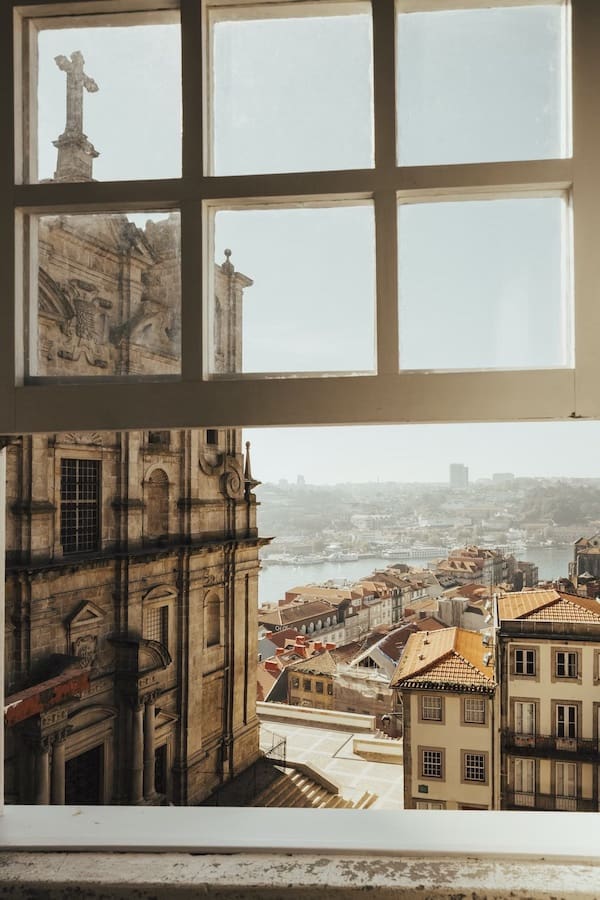 Best time to visit Porto
If you're interested in sightseeing and exploring the city's rich history and culture, the spring months (March to June) are ideal. During this time, the weather is pleasant, with fewer tourists crowding the attractions.
Alternatively, if you're a wine connoisseur, the best time to visit Porto would be during the autumn months of September and October. This is when the grape harvest takes place in the Douro Valley, allowing visitors to take part in winery tours and tastings. The city's vibrant festivals and events also peak during these months, providing a unique cultural immersion.
However, if your primary focus is to enjoy Porto's beautiful beaches, the summer months (July and August) are ideal. The temperatures during these months are warm, but not excessively hot, making it perfect for beach lovers.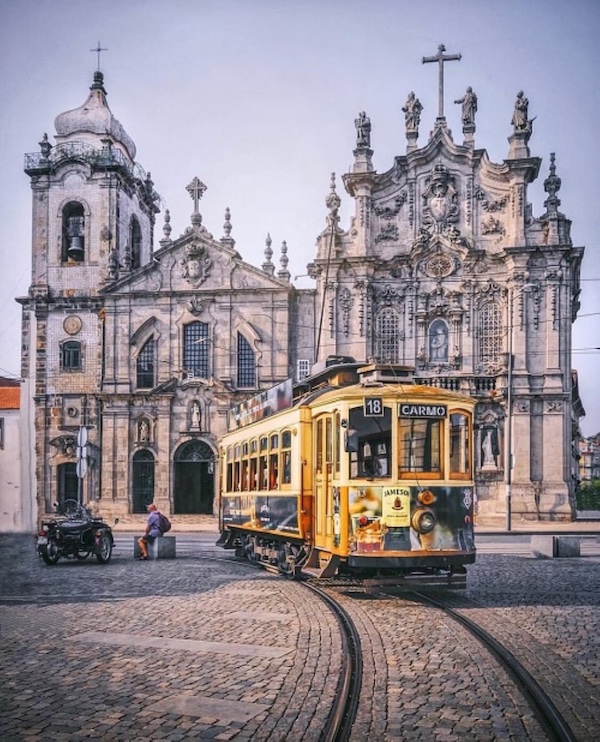 Best things to do in Porto
There are many things to do in Porto and surrounding areas, including day trips, attractions, museums, sightseeing tours and many other activities. Here's our list of 3 things you should definitely do when you're in and around Porto.
From Porto: Douro Valley w/ Boat Tour, Wine Tasting & Lunch
Spend a full day taking in the landscapes of the Douro Valley. Taste port wine and olive oil, enjoy a traditional lunch, and take a ride on a Rabelo boat. Price: $95. More info.
Porto Hop-On Hop-Off Bus, River Cruise, & Port Cellar Tour
Discover Porto and its highlights with a 48-hour hop-on hop-off bus ticket. Taste the world-famous Port wine at the Calém cellars and cruise up the Douro river, all included in this ticket. Price: $30. More info.
Porto: River Douro 6 Bridges Cruise
Follow in the footsteps of the wine merchants of Portugal on a classic "Six Bridges" cruise of Porto. Sail down the River Douro along the route of the "Rabello Boats" that served the area. Price: $15. More info.
Deciding where to stay in Porto
Let's recap what we just learned in this article. We've covered the best areas of Porto above. Now you can decide where to stay while visiting!
Top 5 neighborhoods to stay in Porto
Riberia
Bonfim
Cedofeita
Baixa
Foz
As you have seen in this travel guide, there are many things to explore, and deciding where to stay in Porto is important. Whether you stay in the Ribeira, Foz, Baixa, Cedofeita or Bonfim, all those neighborhoods are in good locations.
The atmosphere of the area, whether you travel for leisure or business, whether you travel with your family or friends, and proximity to the attractions you prefer to visit should probably be the deciding factors. Whatever your preference is, you'll have a great time in Porto.
More Porto tips
Check out our other articles about the best places to stay in Porto: