The lovely city of Madrid is the capital of Spain and is one of the most amazing travel destinations in the world. The best time to visit Madrid is in the spring or autumn months. The city is absolutely chock-full of incredible culture, delicious food, and an astounding history that will surely make you fall in love with it.
Madrid is located in the center of Spain. There is an abundance of different activities travelers can take part in during their time here. You can explore Plaza Mayor, El Retiro Park, any of the numerous museums, and you will definitely want to find a couple of great local spots for paella, tapas, and sangria.
We have compiled a list of five of the best hostels within Madrid. It will allow you to save some extra money while you have the most immersive and exciting experience of this city as possible.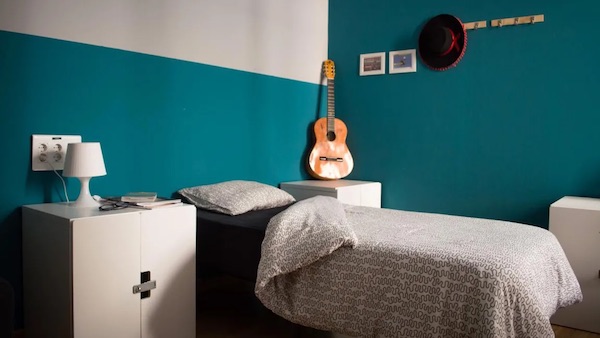 Sungate One
Sungate One is the first hostel up on our list. You can find in a convenient location near the train station and the main hub of the city. You will be close to all of the best sights in Madrid when you stay at Sungate One, and you will be able to fully relax in the accommodations that are arranged here.
The rooms are shared, and they are either mixed or female-only. There are no bunk beds at Sungate One, so you will be set up with maximum comfort. Linens are included when you book here, and you can enjoy free coffee and tea all day long from the main common area. If you want to test out your cooking skills, there is a kitchen space for guests to utilize, as well.
Hostel details
Address: Calle de Carmen 16, Madrid, Spain.
Guest rating: 4.7 out of 5.
Price per night: from $28.
The Hat Madrid
The Hat Madrid is up next, and this is an ideal location if you want to be in the heart of Madrid and tremendously close to many of the best places the city has to offer as well as one of the main train stations. The hostel has a lovely and rustic interior design, an outdoor terrace, and a trendy bar and restaurant, as well.
The Hat Madrid has shared dormitories that are either mixed or female-only, and they all have security lockers you can take advantage of. This hostel also has rooms available for larger groups that are traveling together. Linens will be provided to you at The Hat, and each bed is equipped with its own handy shelf and reading light for your convenience.
Hostel details
Address: Calle Imperial 9, Madrid, Spain.
Guest rating: 4.7 out of 5.
Price per night: from $20.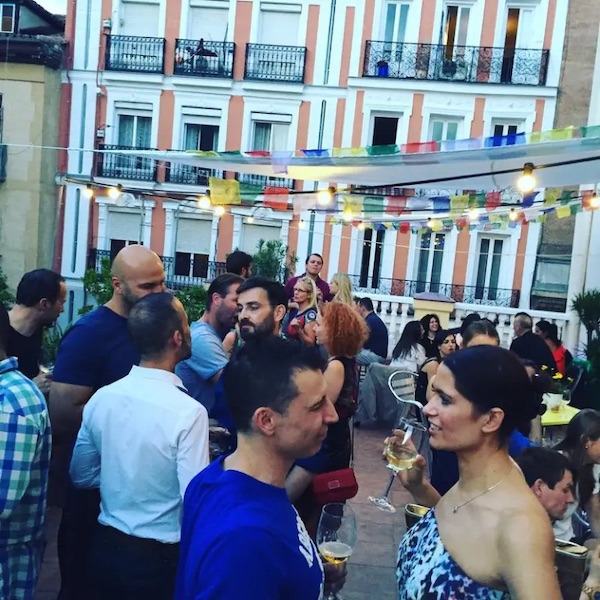 Barbieri Sol Hostel
The Barbieri Sol Hostel is nestled in an ideal location that is only a short walk from all of the excitement Madrid has to offer. There is a pleasant terrace that offers stunning views of the surrounding city, and a relaxing lounge room for the times that you just want to unwind. Guests are free to utilize the communal kitchen area whenever, too.
You may opt to book either a shared mixed dormitory or a private twin or double room during your stay here. All of the beds have linens included, and you may use the storage locker supplied to you, as long as you bring your own lock. The staff here is always available to share their knowledge of the best food and other attractions to check out in Madrid, as well.
Hostel details
Address: Victoria 6 Piso 2, Madrid, Spain.
Guest rating: 4.7 out of 5.
Price per night: from $16.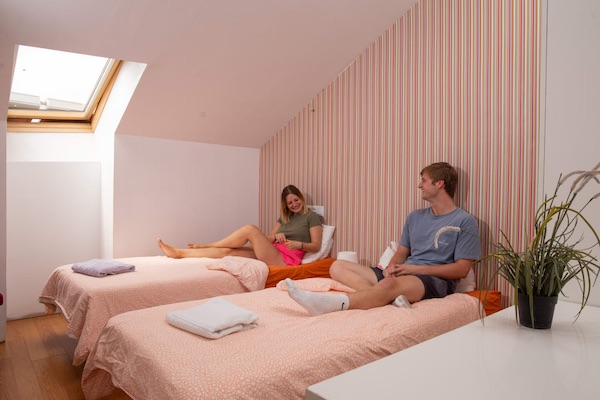 Hostel One Madrid
Our next spot is Hostel One Madrid, a trendy setting in a wonderful location near all of the fun. Hostel One Madrid is able to provide its guests with free dinners, enjoyable activities, and experiences around the city. There is a pleasant terrace for visitors to lounge on and catch up with friends whenever they please.
The hostel has shared female-only or mixed dorms, and some of them are en-suites. There are private rooms for when you want more of your own space, and you can count on there being clean bed linens provided to you in whatever room you opt for. The beds are equipped with reading lights, and guests can safely secure their luggage in the lockers in each room.
Hostel details
Address: Calle Montserrat, N.9, Madrid, Spain.
Guest rating: 4.8 out of 5.
Price per night: from $9.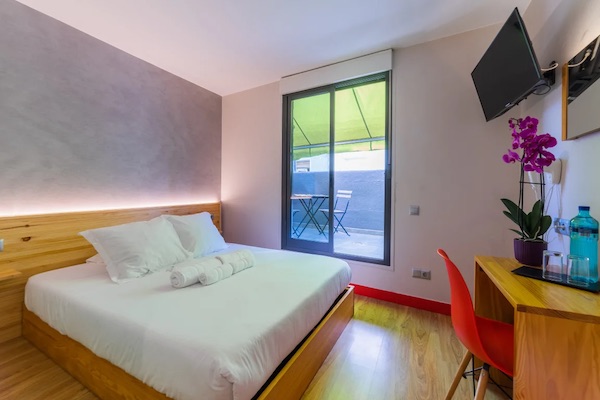 Ok Hostel Madrid
Last up on our list we have Ok Hostel Madrid. The hostel can be found in the historical region of the city, and you are never far from the train station or a unique local restaurant. There are plenty of pastimes to keep you entertained at this hostel during those days you do not feel like being out and about, such as video games and foosball.
Ok Hostel Madrid is able to offer female-only dorms, mixed dorms, and private rooms to travelers. All of the room options come with fresh bed linens and their own bathrooms. The luggage lockers are conveniently built into the beds, so you can trust your items are always secure and close by.
Hostel details
Address: Calle de Juanelo, 24, Madrid, Spain.
Guest rating: 4.8 out of 5.
Price per night: from $19.
Whichever hostel you end up booking in Madrid, you will never be far from the action in the city or an exciting attraction. Hostels continue to be one of the most ideal ways to make new traveler friends and to rest up before another day of exploring a new breathtaking city.
About our Madrid hostel recommendations
Are you a solo traveler looking for a private room? Or a backpacker traveling around in a group wanting to stay in a cheap and cozy dorm? Above you will find the best hostels in Madrid for all your needs.
Please note, we only list hostels that have an aggregated guest review rating of at least 4.0 out of 5. We aggregate all reviews from different booking sites and other unbiased review websites. Hence, you can be certain all hostels listed above offer an excellent value-for-money stay in Madrid.
Check out our other articles about Madrid:
Best boutique hotels in Madrid