One of the main hubs of the Southeast is Atlanta, Georgia. Atlanta has a vibrant culture that contains its own, unique identity. Despite this being a young, lively city, there is also a lot of history engrained in the streets and attractions.
Whether you are just visiting for a couple of days on business or are looking for a family getaway, Atlanta has fantastic options for everyone. From the largest aquarium in the country to professional sports complexes, this city has a little bit of everything. Plus, Atlanta has some of the best nightlife in the entire country.
On top of the physical attractions, Atlanta is a hotbed for music and streetwear culture that is very interesting. Atlanta offers a perfect combination of old and new cultures that gives you a unique perspective of the city.
Here are five fantastic areas to stay in while visiting Atlanta!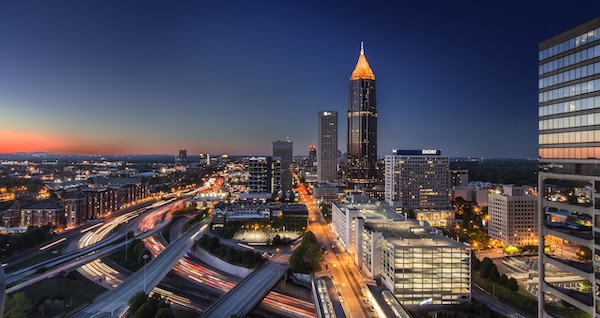 Downtown
First and foremost, there is the downtown area. As with most big cities, Downtown is where it all starts, especially when it is your first time in town. This is where a lot of the best attractions, restaurants, bars, and cultural focal points are located. No matter where you choose to stay, Downtown is a must-visit for every traveler.
Unlike a lot of big cities, Atlanta makes use of open, natural spaces that you can enjoy. For example, there are tons of green spaces and public parks mixed in among the skyscrapers. This gives you a sense of security and peace among the busy city.
There is also a deep historical connection in Downtown Atlanta. A lot of civil rights museums and points of interest are located here. For example, the Center for Civil and Human Rights is a fantastic museum that shows how much change took place in this area.
Overall, staying Downtown keeps you close to all of the action and just a short drive from the many great things to do outside of the neighborhood and into the rest of Atlanta.
Best place to stay in Downtown Atlanta
The Ellis Hotel. Address: 176 Peachtree Street Northwest, Atlanta, GA 30303, USA.
Old Fourth Ward
The biggest perk of staying in Old Fourth Ward is the contemporary food scene that calls this area home. Food trucks, cafes, and young restaurants like to call this area home. This is where you can find up-and-coming spots that sometimes fly under the radar yet have excellent options. A specific example of this interesting food scene is the idea of an urban coffee bar. They are throughout the neighborhood and offer fantastic social areas and good food and beverage options.
Another top attraction is the Irwin Street Market. It is here where you can find international cuisine, produce from local vendors, and lots of homemade goodies. Right beside it, you can do some more casual shopping as flea markets and vendors are selling other types of goods besides food. Despite the youthful nature of Old Fourth Ward, there is a bit of history tucked into it. The house where Dr. Martin Luther King Jr. grew up is on Auburn Avenue in this neighborhood. No matter where you end up staying, this is a site to see.
Best place to stay in Old Fourth Ward
Hotel Clermont. Address: 789 Ponce De Leon Avenue Northeast, Atlanta, GA 30306, United States of America.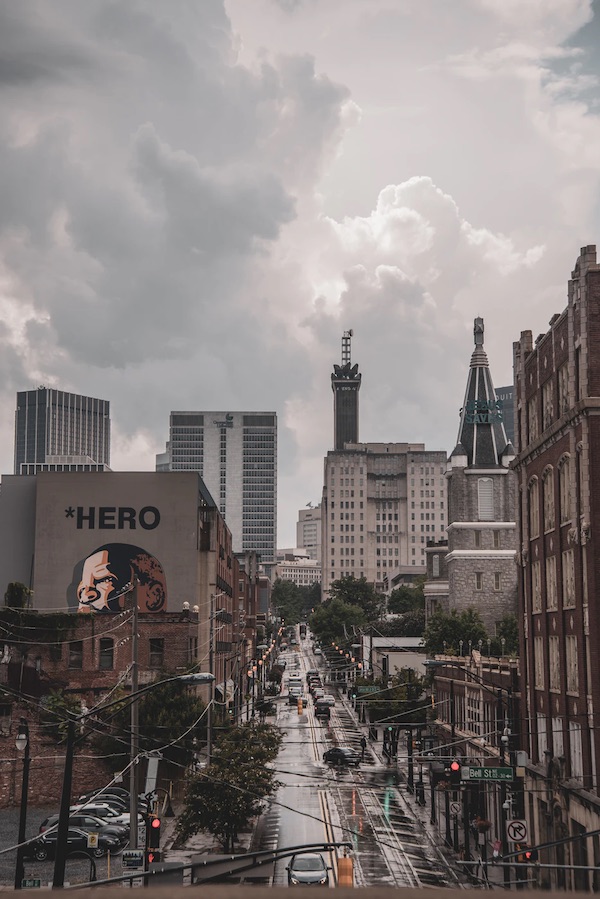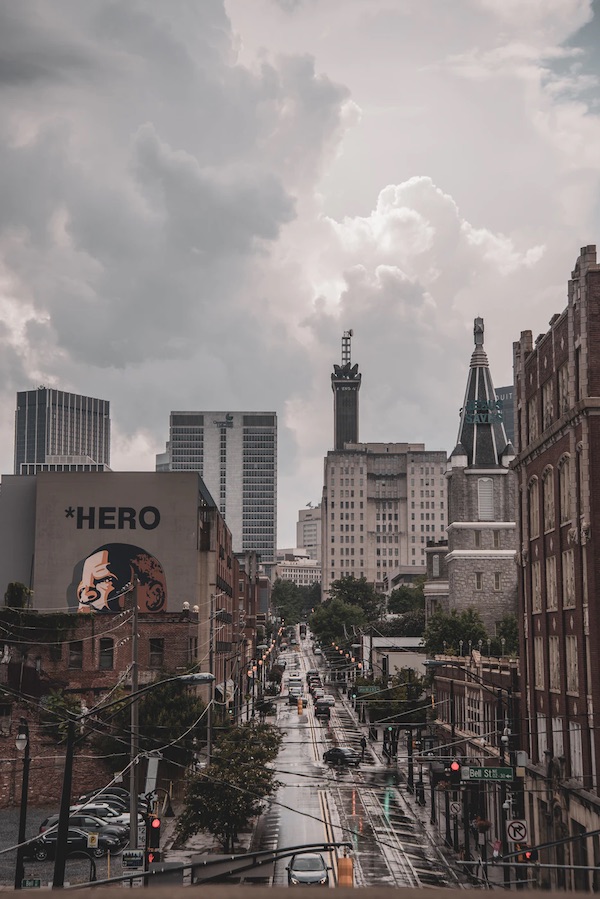 Inman Park
One neighborhood that has a little bit of everything is Inman Park. Inman Park is not very touristy, so if taking in the local experience is a priority, this is the place to be. The best perk of staying here is its close vicinity to the rest of Atlanta. By using the local transit system, navigating the city is a breeze. There is even the Atlanta Streetcar that goes right through the area and connects you to the other neighborhoods.
While in Inman Park, there are a lot of open, green spaces that make the area unique. Freedom Park is an excellent spot to visit and is home to the Jimmy Carter Presidential Library and Museum. This is yet another location that contributes to the deep historical roots of Atlanta.
When not visiting the parks or museums, be sure to do some shopping, visit a local café or two, then take the public transit into Downtown and see what else lies in the streets of Atlanta.
Best place to stay in Inman Park
B&B The Peach House. Address: 88 Spruce Street Northeast, Atlanta, GA 30307, United States of America.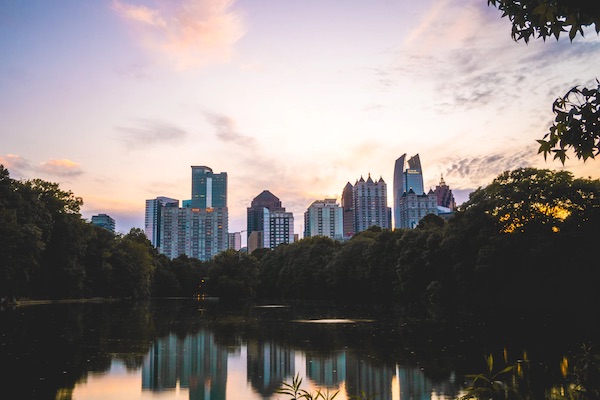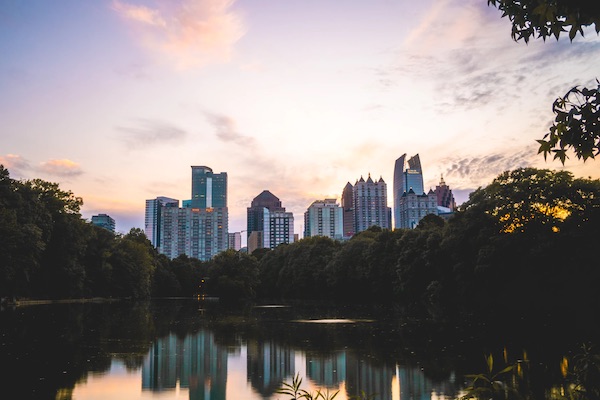 Midtown
An area that is quite similar to Downtown but a bit quieter, Midtown is a fantastic option. You will still be right near a lot of the businesses and restaurants, but you won't have to deal with the dense downtown traffic.
A fantastic stop in Midtown is the High Museum of Arts. This is one of the most popular museums in the entire city and is just a short walk away if you choose to stay in Mid Town. Therefore, Mid Town is a very art-centric neighborhood that focuses on culture and the fine arts.
The best part of staying in Midtown is getting an interesting side of the city while also staying close to the main parts of Atlanta. When traveling, it is good to get out of your comfort zone and see what you normally wouldn't.
Best place to stay in Midtown
Hotel Indigo Midtown. Address: 683 Peachtree St NE, Atlanta, GA 30308, USA.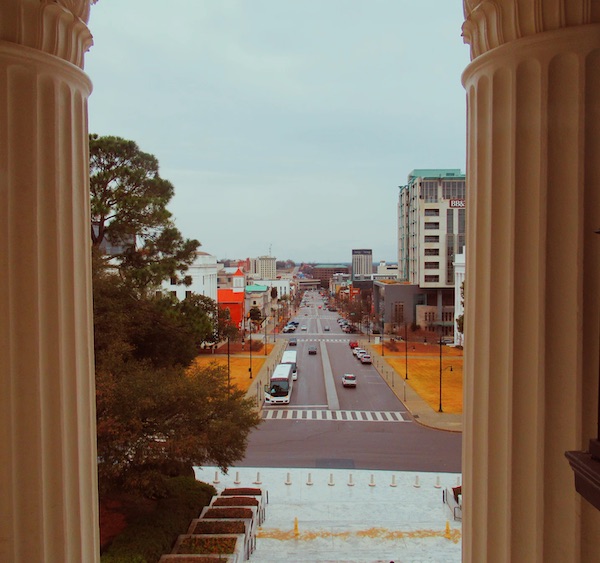 Grant Park
Last, but certainly not least, is Grant Park. This is known as the affluent sector of Atlanta where a lot of the richest citizens stay. Victorian Mansions and modern compounds call Grant Park home as the wealthy make up a lot of this area. With rich community members come great amenities and locations. Therefore, a solid nightlife is set up here backed by trendy bars and upscale dining.
Before going out on the town once night rolls around, you can spend a good amount of time driving or walking around just taking in the architecture and wealth of Grant Park. Once you are wanting to see something new, you are luckily within a short walk from Downtown.
A unique aspect of Grant Park is the quickly growing beer brewing scene that is developing here. There are a lot of craft beer bars that are scattered throughout Grant Park. Be sure to go out and discover this interesting subculture!
Best place to stay in Grant Park
The Social Goat. Address: 548 Robinson Avenue, Atlanta, GA 30315, United States of America.

Where travel critics stay in Atlanta
Want to know where travel critics from publishers like The New York Times, Frommer's, Fodor's and Lonely Planet stay in Atlanta? Check out our overview of all recommended hotels, hostels and B&Bs in Atlanta.
Budget
"The Glenn Hotel is in a renovated 1920s building downtown that has gossamer curtains. The rooftop bar and restaurant have a gimmick, apparently attractive to the rich and famous, where you can eat on a bed, but beware the snobby doormen and minimum spending requirements." — New York Times.
Address: 110 Marietta St NW, Atlanta, GA 30303, USA.
Mid-range
Twelve Atlantic Station Marriott Hotel.
"A hot hotel, with full amenities including a check-in kiosk (you don't have to talk to a person!) is Twelve Atlantic Station, in a bustling new development in Midtown." — New York Times.
Address: 361 17th St NW, Atlanta, GA 30363, USA.
Luxury
"Atlanta only has a handful of true five-star experiences, and the St. Regis is one of them. For a city hotel, guest rooms are massive, starting at 440 sq. ft., with suites ranging from 680 sq. ft. to the Empire Suite's spacious 2,800 sq. ft." — Frommer's.
Address: Eight, Eighty, West Paces Ferry Rd NW, Atlanta, GA 30305, USA.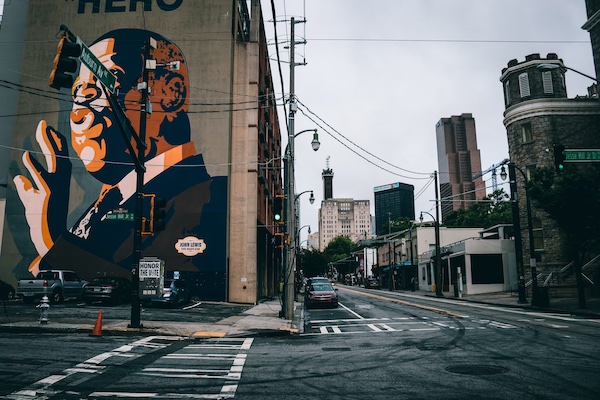 FAQ: Atlanta hotel recommendations
If you're looking for a budget, boutique, or luxury hotel in Atlanta-or maybe your travel plans require a splendid hostel? Want to know which hotel serves the best breakfast? Here are all those answers and more about where to stay in Atlanta.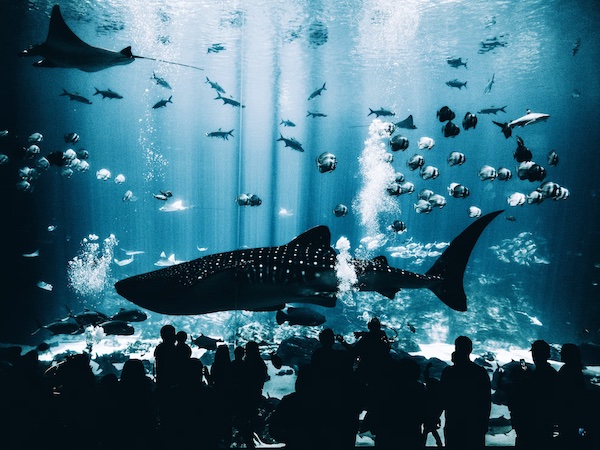 Best time to visit Atlanta
The best time to visit Atlanta is during the months of April and October. During these months, the weather is warm and pleasant, with daytime temperatures ranging from the mid-60s to the low 80s. This makes it the perfect time for outdoor activities, such as visiting the Georgia Aquarium, the Atlanta Botanical Garden, and the World of Coca-Cola.
During the summer months, the city can be quite hot and humid, so if you plan to visit during this time, make sure you bring plenty of sunscreen and water. In the fall, the city's foliage is beautiful and the temperatures are ideal for experiencing the city. The autumn weather is also ideal for exploring the city's many parks, such as Piedmont Park and Centennial Olympic Park. During this time, you can also enjoy a variety of cultural festivals like the Atlanta Jazz Festival and the Atlanta Food & Wine Festival.
At the end of the year, winter in Atlanta can be quite pleasant, with temperatures usually staying in the high 50s to the low 70s. This is the perfect time to enjoy the holiday lights and decorations, as well as take in some of the city's holiday attractions, such as the Atlanta Ice Skating Rink and the Atlanta Botanical Garden's Garden Lights exhibit.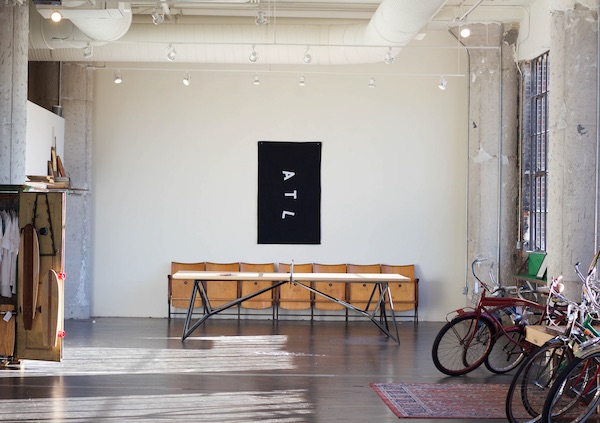 Best things to do in Atlanta
There are a lot of things to do in Atlanta and surrounding areas, including day trips, attractions, museums, sightseeing tours and many other activities. Here's our list of 3 things you should definitely do when you're in and around Atlanta:
Atlanta City Tour by Electric Car
Whether you're an Atlanta native or totally new to these southern city streets, this city tour by electric car is the perfect way to see the sights. Sit back and relax as a professional guide and driver transport you through some of Atlanta's hottest neighborhoods. Price: $37. More info.
Georgia Aquarium: Skip-the-Purchase-Line Tickets
Enjoy skip-the-purchase-line tickets to the Georgia Aquarium, which has an interactive 4D theater and 7 different areas containing more than 10 million gallons of water and thousands of sea creatures. Price: 36. More info.
The Touring Dead Walking Tour
Fans of 'The Walking Dead' will love this small-group walking tour of some of the hit television series' filming locations from seasons three through six in Georgia. Price: $26. More info.
Deciding where to stay in Atlanta
To summarize, this travel guide has covered the best areas of Atlanta, as well as some hotel tips and things you can do. It's now up to you to decide which area you prefer.
Top 5 neighborhoods to stay in Atlanta
Grant Park
Midtown
Inman Park
Downtown
Old Fourth Ward
As you have seen in this article, there are a lot of things to explore, and deciding where to stay in Atlanta is important. Whether you stay in Grant Park, Midtown, Inman Park, Downtown or Old Fourth Ward, all those neighborhoods are in good locations.
The atmosphere of the area, whether you travel for leisure or business, whether you travel with your family or friends, and proximity to the attractions you prefer to visit should probably be the deciding factors. Whatever your preference is, you'll have a great time in Atlanta.
Check out our other guides about the best places to stay in Atlanta: