Although there are many Genevas in the world, the most famous is probably the one in Switzerland. This area of Europe is one of the best areas for hospitality in the entire world. With the deep-rooted history, insanely good cuisine, and so much more, this area of the world will bring the heat in terms of value for your experience.
For Geneva specifically, the area dates an incredibly long time and currently has about 200,000 people staying there full time. However, every year bolsters an underrated tourism scene that is begging to be taken advantage of. So, you can get a fabulous experience here.
The best way to stay in a city like Geneva is in a boutique hotel. These are usually smaller establishments that deliver a great deal of luxury. Here are five of the best boutique hotels located in Geneva!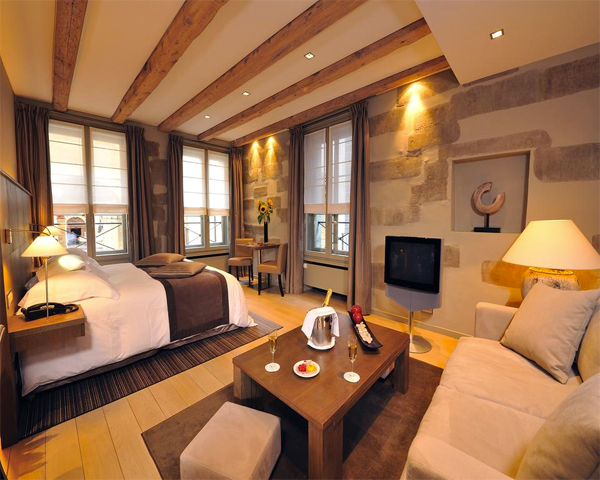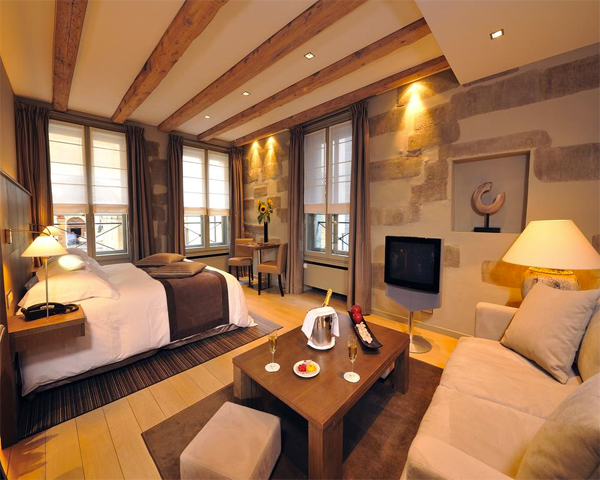 Hotel Les Armures
The first boutique spot on our list is the Hotel Les Armures. This is an incredibly unique location because of the value brought and historical aspects of it. Built in 1700, this building has so much history packed into its walls.
This is a really cool perk because you will be immersed in that side of the location's identity. There have been some renovations since then, so there are still some quality and modern aspects of your stay in place.
In Geneva, the Old Town is the main area that grabs the attention of international guests and locals alike. This is a stunning place that transports you back in time. Staying in that area will bring some great value to your stay.
There are a total of 32 rooms, so it hits the sweet spot of boutique locations. If the spot is too small, the amenities will suffer, but if it is too big, you will just feel like another number. This is that middle ground that can be awesome to stay in. If you have some extra money laying around, you can even upgrade to a suite that offers another level of value.
Hotel details
Address: 
Rue Otto Barban, 1204 Geneva, Switzerland.
Guest rating:
4.3 out of 5
Price per night:
From $349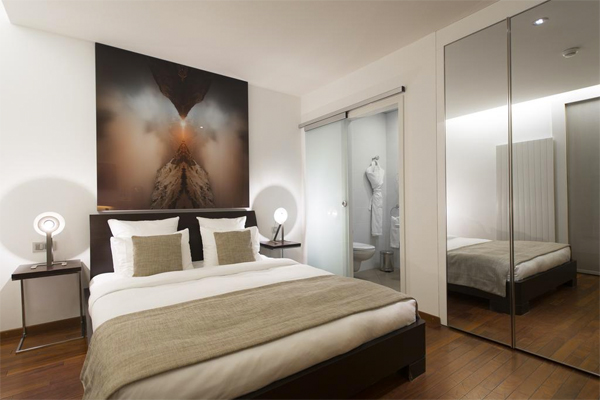 La Cour de Augustins Boutique Hotel
One of the most unique areas of Geneva is the Latin Quarter. Although not the most popular area, the Latin Quarter has a super-rich culture that shines through in many areas of life. One of the hotspots that accentuates these ideals is Francois Square.
This is a must-visit spot near the La Cour de Augustins Boutique Hotel. Around this entire area sits art, shopping, drinking, and fabulous dining options.
This is a fairly small accommodation, but that is part of the charm. There are 16 rooms and 24 suites. So, there are opportunities to make some upgrades. If your budget allows, book a suite rather than a regular room.
This will take your stay up a notch. The best room available is the superior executive suite. This can fit four people in two separate bedrooms connected by a stunning common area.
La Cour de Augustins has a delicious restaurant, but it only serves a breakfast buffet. Although not a full restaurant, this is still a nice little perk that comes along with the stay. This will allow you to venture out into Geneva and find some great food.
Hotel details
Address: 
Rue Jean-Violette 15, 1205 Genève, Switzerland.
Guest rating:
4.4 out of 5
Price per night:
From $172
Hotel N'vY Geneva
The final, and largest, boutique hotel on our list is the Hotel N'vY Geneva. With 154 rooms, there is plenty of room for a lot of people at this location. Now, this could be a pro or a con depending on what you want out of the experience. If you want a location that can still bring high-end features, this is a perfect option. If you want something with less foot traffic, a different spot may be better.
Because the capacity is a bit higher, there are a few more amenities than some of the smaller options out there. Some examples for this location include a restaurant, bar, room service, library, and a few other aspects. These are the parts of the stay that really bring value to grabbing a room.
This is a very trendy and modern location that sits right up against the water. This is yet another cool perk because there are some great views and fun activities that are centered around this area. Where the hotel is located is always an important factor to keep in mind.
At the end of the day, you want to stay in an area that is welcoming and has plenty of things to do. This is the value you get by staying at the Hotel N'VY Geneva.
Hotel details
Address: 
18, Rue Richemont, Paquis, 1202 Geneva, Switzerland.
Guest rating:
4.3 out of 5
Price per night:
From $165
About our boutique hotel recommendations in Geneva
We are a travel research company. We help you discover the best boutique hotels in Geneva by researching the internet for you. It's not just our opinion, it's the opinion of many travelers who have been there before you.
We make it easy for you to find out about cool design hotels and unique design hotels in the city. Some of them might be so romantic you might not want to leave your room.
Please note, we only list hotels that have an aggregated guest review rating of at least 4.0 out of 5. We aggregate all reviews from different booking sites and other unbiased review websites. Hence, you can be certain all hotels listed above offer you a great stay in Geneva.
Best price guarantee
We partner with Booking.com and Hotels.com to provide you with the lowest price guarantee on your stay in Geneva! Both those websites offer price matching. That ensures that you are paying the lowest price available online. If you find a cheaper offer on another website for the same cool hotel in Geneva at least 24 hours before check-in, contact them to claim a refund of the difference!
Top 3 boutique hotels in Geneva
Before you go, let's summarize this guide. Based on thousands of guest reviews and tips from travel experts, these are the best boutique hotels in Geneva:
More Geneva tips
If you like our guide above, you should also check out our other articles about Geneva: