Although the city's glory days were once in its past, recent investments and opportunities are bringing Detroit back to life. The days of crime and abandoned buildings are fading away and more modern establishments have moved in making it a safer, cleaner city. With these guidelines, Detroit is a fantastic city to visit.
Whether it be for a weekend away or some business meetings, Detroit has some great options to partake in. Whether it be professional sports teams or public parks, there are many things to take advantage of in the area.
Now, one of the coolest ways to experience this city is by staying in a boutique hotel. Hotels can be boutique based on size, luxury, and accommodation to your needs. Each of the three hotels on our list will elevate your stay.
Here are three of the best boutique hotels located in Detroit!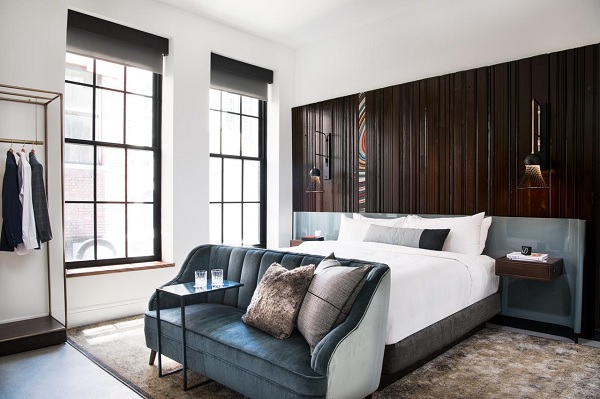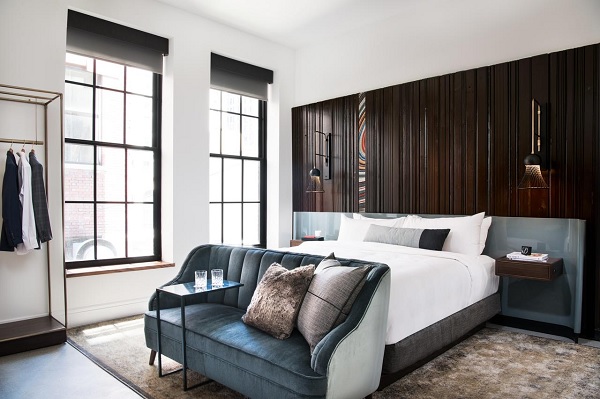 Detroit Foundation Hotel
To kick off our list, there is the Detroit Foundation Hotel. Because of Detroit's past, there are a ton of structures and buildings that are being redesigned and repurposed to fit modern needs. This is exactly how the Detroit Foundation Hotel has come to be what it is. This specific location used to be the city's main fire station and is now a great place to stay. Staying within a historic focal point of the city provides a really unique perspective.
There are exactly 100 rooms at this hotel, so it is a bit bigger than some options but nowhere near others. So, you can still have a pretty personalized experience while still having access to updated features and perks.
Some of those said perks include a bar, free wi-fi, room service, and much more. There is also a restaurant on the premises. It is called the Apparatus Room and features incredible local cuisine. This will save you a trip into the city to grab an excellent meal.
Overall, the Detroit Foundation Hotel is a great starting point to be introduced to the city or just be a launching pad for other activities.
Hotel details
Address: 
250 W Larned St, Detroit, MI 48226, USA.
Guest rating:
4.6 out of 5
Price per night:
From $179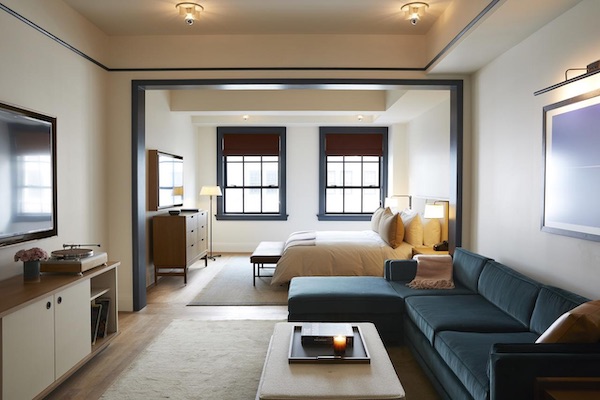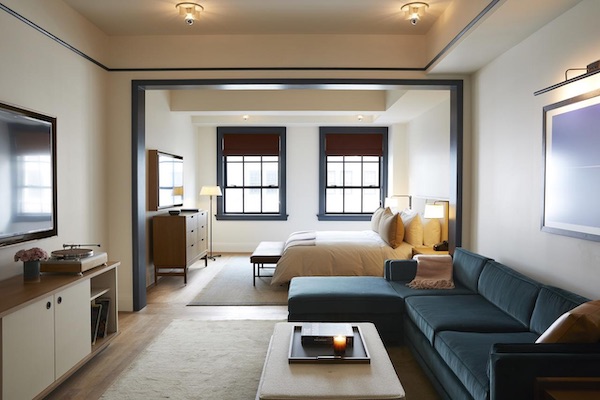 Shinola Hotel
Next up is the Shinola Hotel. Similar to the Detroit Foundation Hotel, this location was born from the resurgence of people flooding the area. Shinola is a company that has a rich history in the area. In fact, it used to be a retailer of bikes, watches, and a plethora of other items.
Eventually, the company wanted to do more to improve Detroit and develop the Shinola Hotel. Now, it is one of the best modern boutiques in the entire area.
This hotel is located downtown, so you will have quick access to a few hotspots and areas whether you are here for business or pleasure. This is one of the best areas that have been renovated in this resurgence of life in Detroit.
They go as far as to add some excellent value on top of the traditional hotel experience. There is an entire social space that brings restaurants, entertainment opportunities, and a few beverage locations.
So, you can stay here as a starting point in the city, but there are awesome great perks to take advantage of as well.
Hotel details
Address: 
1400 Woodward Ave, Detroit, MI 48336, United States of America.
Guest rating:
4.7 out of 5
Price per night:
From $225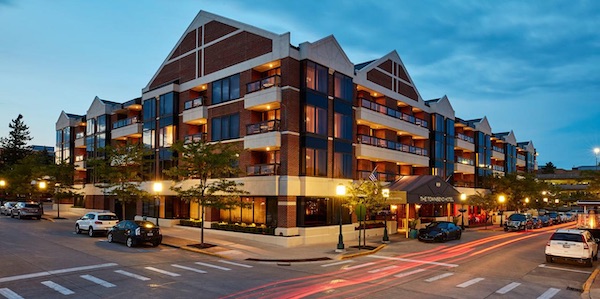 The Townsend Hotel
To round out our list, we have the Townsend Hotel. We have talked at a length about the revitalization of Detroit today, but with that came the resurgence of the local suburbs that sit just outside of the city limits.
One suburb that really developed into a bustling area is Birmingham. This is where the Townsend Hotel is located. Although a suburb, it is still within walking distance or a short drive from downtown Detroit.
Despite not being an old location, you are getting a classic luxurious experience that can transport you back 70 years. However, that charm comes with certain contemporary aspects and modern luxuries. So, you really are getting the best of both worlds.
The outside is a bit interesting, but the inside brings the marble floors, chandeliers, and many of the other highlights that come with a luxury hotel.
This location brings the heat in terms of amenities that come along with the stay. Firstly, there are some great upgrades available. You can spend a little more to get bigger and better words.
There is also a restaurant with room service and a bar. These are huge perks because you sometimes need to grab a quick drink or meal without having to venture out into the city.
Hotel details
Address: 
100 Townsend Street, Birmingham, MI 48009, United States of America.
Guest rating:
4.6 out of 5
Price per night:
From $330
About our boutique hotel recommendations in Detroit
We are a travel research company. We help you discover the best boutique hotels in Detroit by researching the internet for you. It's not just our opinion, it's the opinion of many travelers who have been there before you.
We make it easy for you to find out about cool design hotels and unique design hotels in the city. Some of them might be so romantic you might not want to leave your room.
Please note, we only list hotels that have an aggregated guest review rating of at least 4.0 out of 5. We aggregate all reviews from different booking sites and other unbiased review websites. Hence, you can be certain all hotels listed above offer you a great stay in Detroit.
Best price guarantee
We partner with Booking.com and Hotels.com to provide you with the lowest price guarantee on your stay in Detroit! Both those websites offer price matching. That ensures that you are paying the lowest price available online. If you find a cheaper offer on another website for the same cool hotel in Detroit at least 24 hours before check-in, contact them to claim a refund of the difference!
Top 3 boutique hotels in Detroit
Before you go, let's summarize this guide. Based on thousands of guest reviews and tips from travel experts, these are the best boutique hotels in Detroit:
More Detroit tips
If you like our guide above, you should also check out our other articles about Detroit: