Although Detroit is not known for great deals of tourism or outside visitation, this city is seeing a rebirth of business and tourism. For many years, Detroit was overlooked as crime and abandonment ran rampant. Now, local politicians and businesses are trying their best to revive the city and make it the destination that it once was.
As the city begins to regain its life, new businesses and opportunities are popping up. In fact, there is a large influx of new business opportunities to be had in Detroit.
Now, whether you want to visit the city for business or pleasure, staying in a luxury hotel is the way to go. This ensures that you are safe, happy, and in a good spot to enjoy the city.
So, here are three of the best luxury hotels in Detroit!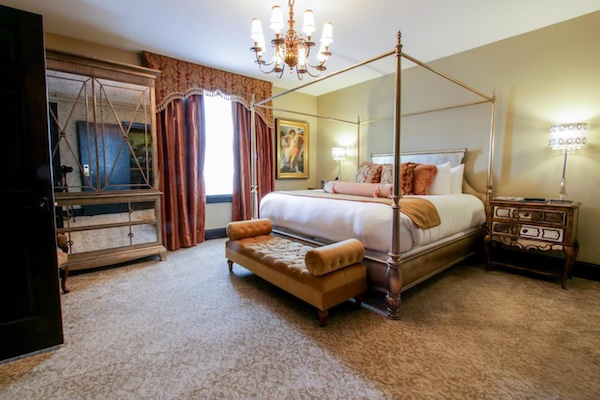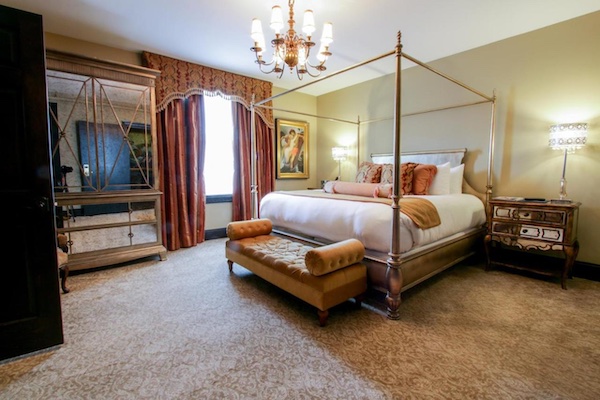 The Detroit Club
If you want to stay in the heart of Detroit, The Detroit Club is the spot to be. Whenever trying to get to know a new place, the downtown area is a great starting point. This is the type of experience offered by the Detroit Club.
One of the cool factors of this hotel is the SOAK Spa. This is the perfect spot for relaxation as there is a full menu of treatments and specials that will make your time worth the effort. If you want to save some money, jump into the sauna or hot tub and keep it simple.
The other big attribute of staying at the Detroit Club is Bohemia. This is the high-end restaurant on the third floor of the hotel. This is a delicious location that offers great meals without having to venture too far out. There is also the Library, which is a bar that is making craft cocktails every night.
Overall, the Detroit Club is the perfect starting point to see what the main part of Detroit can offer you. This keeps you close to businesses and hotspots that you will probably want to check out. You will even be able to walk to a number of attractions!
Hotel details
Address: 
712 Cass Avenue, Downtown Detroit, Detroit, MI 48226, United States.
Guest rating:
4.3 out of 5
Price per night:
From $225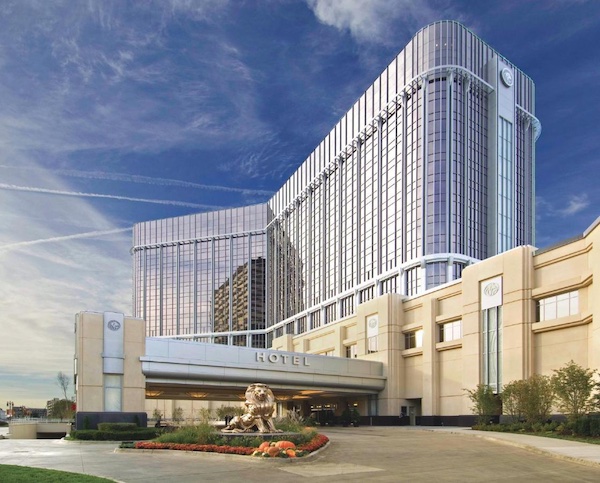 MGM Grand Detroit
Although most well known for its location in Las Vegas, the MGM Grand brand does have a luxury location in Detroit. Although the iconic Vegas Strip is not right next door, the MGM Grand Detroit still brings the same luxury and quality while inside the property.
This is also one of the larger hotels with over 400 rooms. Of those rooms, there are a few really awesome and excellent suite upgrades to be made. When the budget allows, you can splurge and really elevate that stay. This is also a great opportunity to use built-up comps if you are a casino frequenter.
The elephant in the hotel is the sheer amount of entertainment and in-house features that come with a brand like MGM. First and foremost, there is the casino. The casino business is a convoluted one, but with a brand like this, you know you are in for a good time. So, if you want to go gamble and have a good time, it could not be easier.
With that stance in the community, a lot of entertainment opportunities come with it. There are constantly live events and things going on to engage with.
Hotel details
Address: 
1777 Third Street, Downtown Detroit, Detroit, MI 48226, United States.
Guest rating:
4.2 out of 5
Price per night:
From $240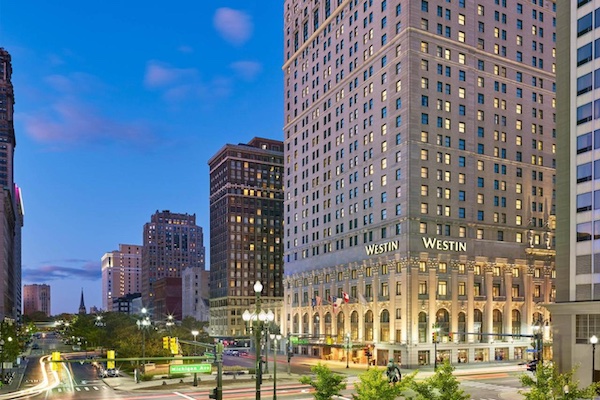 The Westin Book Cadillac Detroit
The final luxury hotel on our list today is the Westin Book Cadillac Detroit. The Westin is a fairly well-known hotel brand, so you know that you are in for a really good stay at this location. The Westin is part of the downtown area that has seen a renewed interest in tourism and high-class accommodations.
Although the hotel is almost 100 years old, this newly revived area gives some history room to shine while also playing into a more contemporary vibe. From the moment you walk up outside and enter into the lobby, you know that you are in for a great experience.
The biggest perk to staying at this hotel is the physical location. Because this is a downtown spot, you can have quick access to the heart of Detroit. Staying downtown and being able to walk to a number of hotspots is huge.
Detroit now has a Riverwalk that provides a really great place to hang out and relax outside. You can also quickly access Comerica Park and Ford Field. These are homes to professional sports teams and provide awesome things to do if you are wanting to enjoy Detroit or kill time.
Hotel details
Address: 
1114 Washington Boulevard, Downtown Detroit, MI 48226, United States.
Guest rating:
4.1 out of 5
Price per night:
From $220
About our luxury hotel recommendations in Detroit
We are a travel research company. Our team helps you discover the best luxury hotels in Detroit by researching the internet for you. We have also visited some of these places. Hence, it's not just our opinion, it's the opinion of many travelers who have been there before you. We make it easy for you to find out about the most luxurious and exclusive 5-star hotels in the city.
Please note, we only list hotels that have an aggregated guest review rating of at least 4.0 out of 5. We aggregate all reviews from different booking sites and other unbiased review websites. Hence, you can be certain all hotels listed above offer you a great stay in Detroit.
Best price guarantee
We partner with Hotels.com and Booking.com to make sure you get the best price for your stay in Detroit! Both sites offer price matching. That means you pay the lowest prices for your stay. If you find a cheaper offer on another website for the same luxury hotel in Detroit at least 24 hours before check-in, contact them to claim a refund of the difference!
Top 3 luxury hotels in Detroit
Now that you've gone over this guide, let's summarize it. We got to know what the best 5-star hotels in Detroit are thanks to thousands of guest reviews and tips from travel experts:
More Detroit guides
If you like the advice we've given you above, make sure to check out some of our other articles about Detroit: