As the second-largest city in Morocco, Fes is an awesome place for anyone to visit. For those who want to experience every corner of the world's cultures, Morocco needs to be on the list. With a unique identity and tons to do, this country is one for the books.
Other than Casablanca, Fes is one of the best cities for any visitor to enjoy. With a deep history and unique culture, it will be an area that you will never forget!
In terms of accommodations, there are a number of ways that you can get a true Fes experience. One of the best and most fruitful of them is the luxury hotel. Luxury hotels know how to deliver quality and ensure that your stay is worth the time and effort.
Here are three of the best luxury hotels in Fes!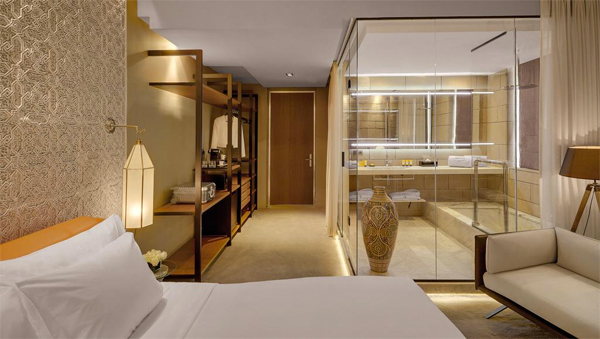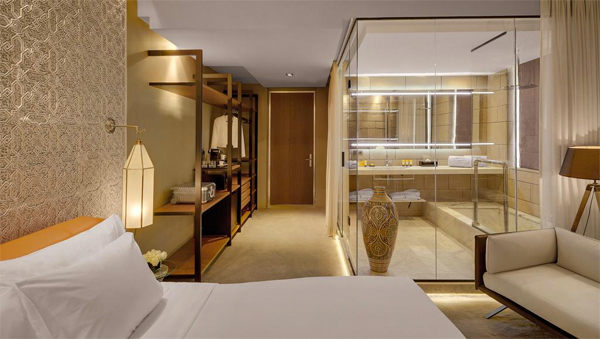 Hotel Sahrai
There is one area in Fes that is super unique and very much worth checking out. This is known as the Fes el Bali and is regarded as the largest car-free urban area in the entire world. The Hotel Sahrai is actually located right between this area and the more modern sect. So, you can have easy access to the best of both worlds!
This is a boutique-esque hotel that really focuses on giving you the best personal experience possible. With only 50 rooms, you are going to get an exclusive experience that ensures a great time. Of the 50, there are a few suites that are available for an upgrade if you would like to spend a few extra dollars.
There are also a ton of amenities that come with the stay. Although some will cost extra, having access to these perks is huge. Some include a rooftop bar, restaurant, spa, Turkish bath, swimming pool, and so much more. As you can see, there is so much to do right on-site without having to go out into the city. Although you definitely will want to go out and experience Fes, it is always good to have options right at the hotel.
Hotel details
Address: 
Dhar El Mehraz, 30 000، Fes, Morocco.
Guest rating:
4.5 out of 5
Price per night:
From $225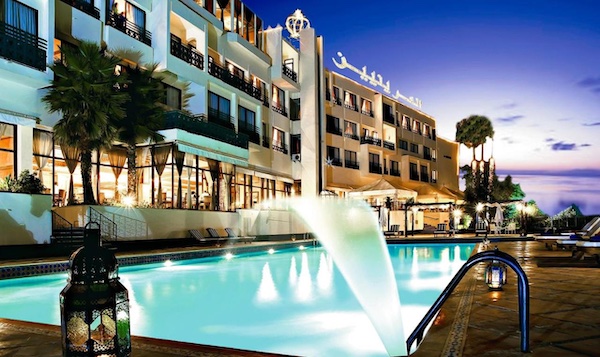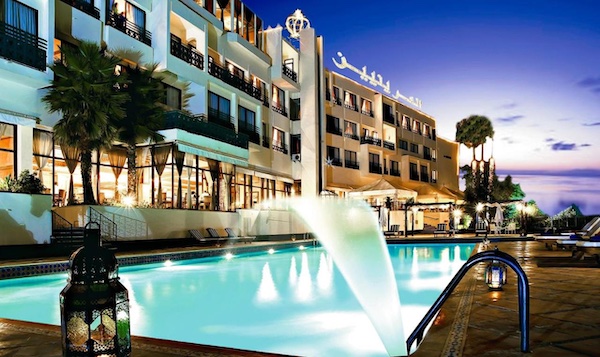 Les Mérinides
A hotel that has so much to offer and should be near the top of your wishlist is the Les Mérinides. This is a pretty historical spot that is located in a historical area. If you really want to get to know a city, staying in an area that is full of heritage and history is the best way to do it. This is the type of experience you get at Les Mérinides.
Les Mérinides is a place that harbors authentic Moroccan experiences. If that is a big priority to you, be sure to give this spot a try.
One great way to connect with a city is by diving right into its cuisine. Knowing the food will give you direct insight into the culture and how the locals live life. Thankfully, this hotel has three restaurants right on site. If you do not want to venture too far out, there are excellent meals to have right there.
There are also a number of great hotspots within walking distance of the hotel. So, venturing out and seeing all that Fes offers is super easy and well worth your time.
Hotel details
Address: 
Borj Nord, 30000 Fez, Morocco.
Guest rating:
4.2 out of 5
Price per night:
From $110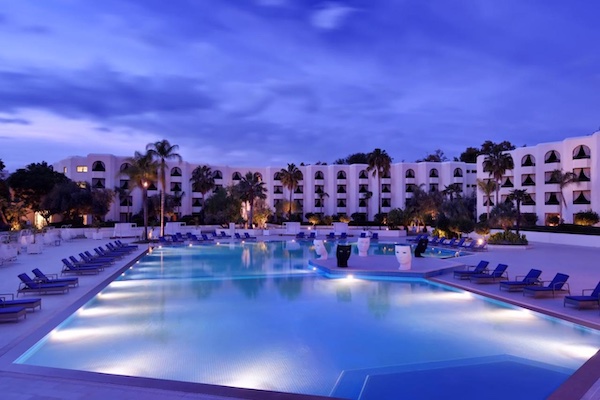 Fes Marriott Hotel Jnan Palace
Last, but certainly not least, there is the Fes Marriott Hotel Jnan Palace. You may have heard of Marriott, and it is an excellent hotel chain. When staying at a chain, there is a level of customer satisfaction that comes along with it. The Fes Marriott Hotel Jnan Palace gives you great value when it comes to both the customer experience and features at the hotel itself.
The biggest feature that comes with the hotel is the giant pool. This is a fantastic place to relax, cool down, and take a breather. This is a must-visit aspect of the hotel.
There is also a full spa with a sauna and a menu of treatments right on site. This is yet another way for you to relax and enjoy your stay.
Now, a huge part of the decision process revolves around the physical location of the hotel. Chances are, you won't be spending every minute of your stay at the hotel. So, you want to have easy access to all that you desire to see in Fes. The physical location of this hotel is just a 10-minute drive from the Medina and five from the train station.
Hotel details
Address: 
Avenue Ahmed Chaouki, 30000 Fez, Morocco.
Guest rating:
4.3 out of 5
Price per night:
From $150
About our luxury hotel recommendations in Fes
We are a travel research company. Our team helps you discover the best luxury hotels in Fes by researching the internet for you. We have also visited some of these places. Hence, it's not just our opinion, it's the opinion of many travelers who have been there before you. We make it easy for you to find out about the most luxurious and exclusive 5-star hotels in the city.
Please note, we only list hotels that have an aggregated guest review rating of at least 4.0 out of 5. We aggregate all reviews from different booking sites and other unbiased review websites. Hence, you can be certain all hotels listed above offer you a great stay in Fes.
Best price guarantee
We partner with Hotels.com and Booking.com to make sure you get the best price for your stay in Fes! Both sites offer price matching. That means you pay the lowest prices for your stay. If you find a cheaper offer on another website for the same luxury hotel in Fes at least 24 hours before check-in, contact them to claim a refund of the difference!
Top 3 luxury hotels in Fes
Now that you've gone over this guide, let's summarize it. We got to know what the best 5-star hotels in Fes are thanks to thousands of guest reviews and tips from travel experts:
More Fes guides
If you like the advice we've given you above, make sure to check out some of our other articles about Fes: