Marseille, a city of old stone, is much more than an old port city. Its geographical isolation makes it a natural harbor and a wonderfully scenic seaside city, great for travelers!
Marseille is the country's second-most populous city and a distinctive destination on the French Riviera, because of its prime location on the Mediterranean coast. Marseille, a former European Capital of Culture, has undergone a revolution. It attracts tourists from all over the world not only because of its attractive beach villages and ancient districts, but also because of its culture, inventive new restaurants and pubs, and unique shopping opportunities.
Visiting Marseille will provide you with the opportunity to relax in a sunny city rich in history and culture. The beaches, waterways, and attractions of this art and culture metropolis will undoubtedly entice you. However, when you are unfamiliar with the city, everything becomes hazy. Because only the most desirable and well-known neighborhoods highlight the city's incredible diversity and variety.
With a surface area double that of Paris, deciding where to stay in Marseille might be difficult. Are you looking for a safe and comfortable location to stay in Marseille, France? We have compiled this list of the best areas to help you stay safe and make the most of your vacation!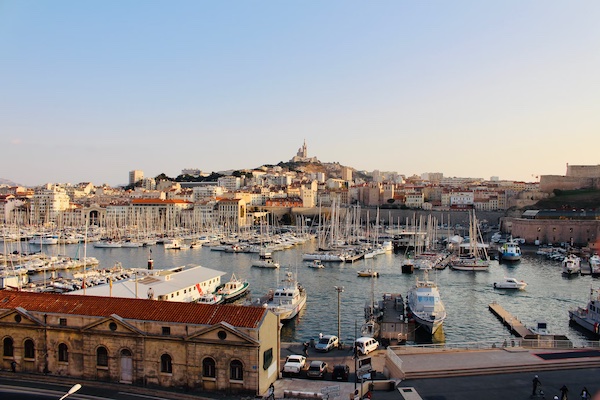 Vieux Port
The Old Port, also known as the Vieux Port in French, is the city's historic center! Vieux Port is a must-see attraction for everyone visiting Marseille for the first time. Many of the city's biggest events, like festivals, cultural exhibitions, and even political demonstrations, take place here. The center is a little loud, but that is due to its vitality and very party-like atmosphere, which begins as early as mid-afternoon. From native French cuisine to worldwide chains and everything in between, the entire harbor is lined with wonderful eateries! Everything in this area is within walking distance, especially because the district is well-served by public transit.
Best things to do in Vieux Port:
Take a stroll through Émile Duclaux Park, which offers beautiful views of the Old Port.
This is also the city's fishing capital, and attending the Quai de Belges Fish Market early in the morning is a great way to immerse oneself in the local culture.
Learn about the city's soapmaking legacy at Le Musée Savon de Marseille.
The Musée Cantini offers some fantastic exhibitions displaying artwork from the turn of the twentieth century.
Head to Le Café des Épices near the town hall for a traditional French bistro experience.
Pastis is a popular aniseed liquor from Marseille, and many places in Vieux Port serve it.
Best place to stay in Vieux Port
La Residence du Vieux Port. Address: 18 Quai Du Port, 13002 Marseille, France.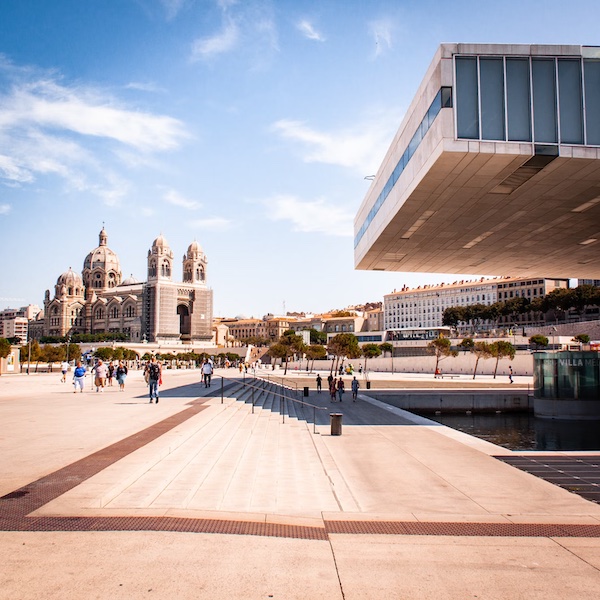 Notre Dame Du Mont
The area of Notre Dame du Mont is divided into two sections: Cours Julien and La Plaine. Both of these neighborhoods are ideal if you want the best nightlife. There are a lot of bars, but there is also a lot of street art. This means the neighborhood is densely populated by young people, primarily artists and musicians, as well as a large number of students. Because this district is only a few hundred meters west of the Old Port, public transit will be just as convenient for you.
Cours Julien, once one of the city's most notorious neighborhoods, has now changed into a popular hipster hangout zone with a plethora of unique businesses, lively pubs, and inexpensive restaurants. La Plaine offers a similar ambiance, yet it is a little quieter! It's an excellent place to stay if you wish to stay in a historic district, and its streets afford fantastic views of the city.
Best things to do in Notre Dame Du Mont:
Climb to the top of Marseille's most imposing monument, Notre Dame de la Garde, for panoramic views of the city.
To capture amazing Instagram shots in front of the street art, go to Escaliers Cours Julien.
Visit Une Galerie à Ciel Ouvert, an open-air art gallery that features works by emerging local artists.
Le M.U.R allows street performers to showcase their talents once a month in the heart of the city.
You can't go wrong with a trip to Espace Julien for live music, where you can see locals play and socialize with Cours Julien residents.
Place Jean Jaurès offers reasonable food.
Best place to stay in Notre Dame Du Mont
Mama Shelter. Address: 64 Rue de la Loubière, 13006 Marseille, France.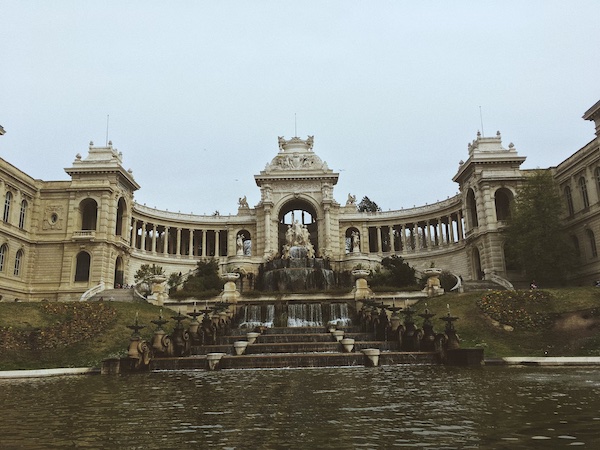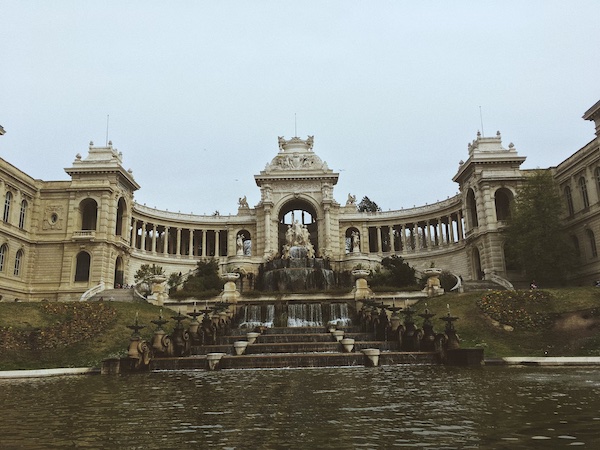 Cinq Avenues
Cinq Avenues is unquestionably one of Marseille's most affluent neighborhoods. This neighborhood, like most other parts of the city, has a plethora of fantastic boutique boutiques bordering the streets! It's one of Marseille's most desirable areas, with some of the city's most exquisite buildings. Cinq Avenues' laid-back attitude and picturesque scenery appeal to everyone.
Longchamp Palace, the area's crowning beauty, is a massive neo-classical structure with different galleries within that provides a beautiful backdrop for pictures. The district is more peaceful and less effervescent than the city due to its green areas and spacious roadways. It's a great place to visit if you want to spend some time in a busy metropolis while also getting some quiet and green space.
Best things to do Cinq Avenues:
Provence Wine Tours, headquartered in Cinq Avenues, offers fantastic visits to local wineries.
La Compagnie des Vignes sells high-quality French wine from the Provence region.
The Musée des Beaux-Arts is housed within Longchamp Palace and contains a wide selection of antique art items.
La Cane Biere is a terrific place to try some local craft beer and some delicious light snacks from their snack menu.
La Chocolaterie Marseillaise offers handcrafted chocolates and hosts chocolate-making courses on occasion.
Best place to stay in Cinq Avenues
Le Ryad Boutique Hotel. Address: 16, rue Sénac de Meilhan, 13001 Marseille, France.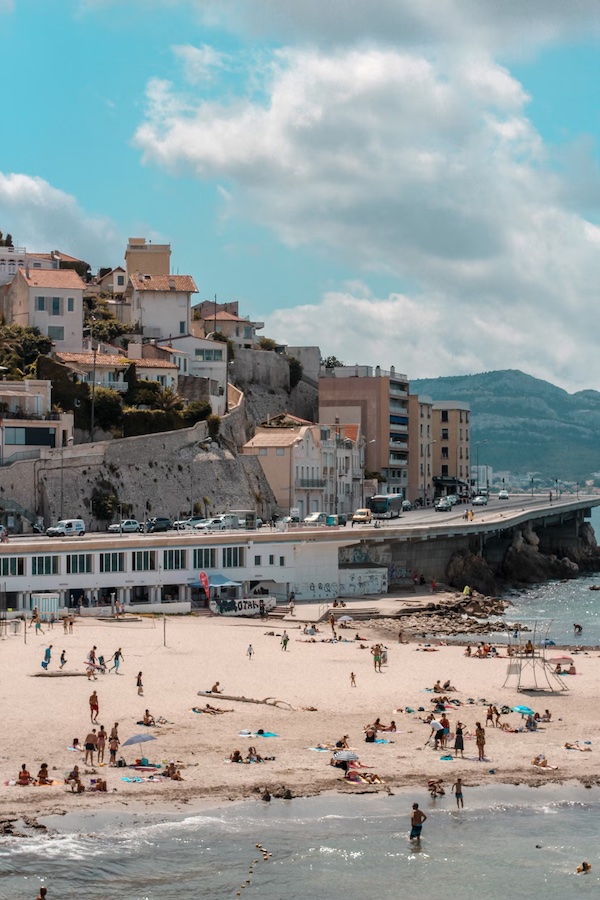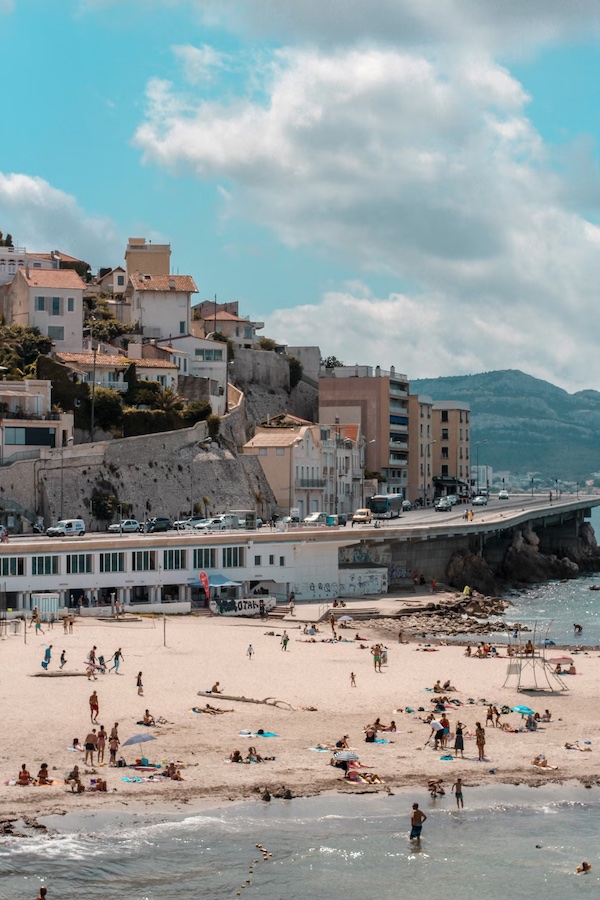 La Plage
You may agree to us that no trip to Marseille is complete without a stop at one of the local beaches! And, La Plage is a nice place to stop along the way. This is an excellent neighborhood to be based in if you are generally visiting the region for its seaside atmosphere. Les Plages du Prado is the main and most well-known beach in the area. It isn't, however, the only one. There are literally hundreds of beaches to select from along this stretch of coastline. In the neighborhood, numerous outstanding restaurants and bars are providing local beers and seafood. La Plage is conveniently located in the city center, allowing you to easily explore the rest of Marseille.
Best things to do in La Plage:
Plage du Prado is a beautiful beach with plenty of sunbathing areas and bars around.
At Voiles au Large Marseille, you can rent a boat or enroll in one of their day-long sailing lessons.
The Stade Nautique du Roucas Blanc is a small waterpark in the Roucas Blanc area that offers some good water sports facilities.
If you like high culture, the National Ballet of Marseille is located close and performs regularly.
Skaters will love the Bowl of Marseille skatepark, which is popular with both locals and visitors and is located directly on the beach.
For a night out, visit the famed Le Coco Bongo club, which offers cheap drinks and nightly karaoke sessions.
The Statue du David is a must-visit site.
Best place to stay in La Plage
Hotel nHow Marseille. Address: 200 Corniche J.F. Kennedy, 13007 Marseille, France.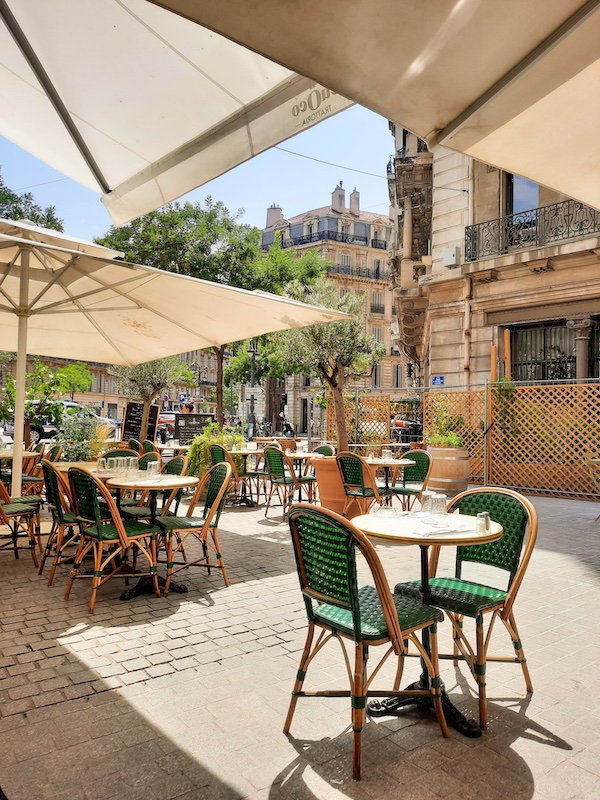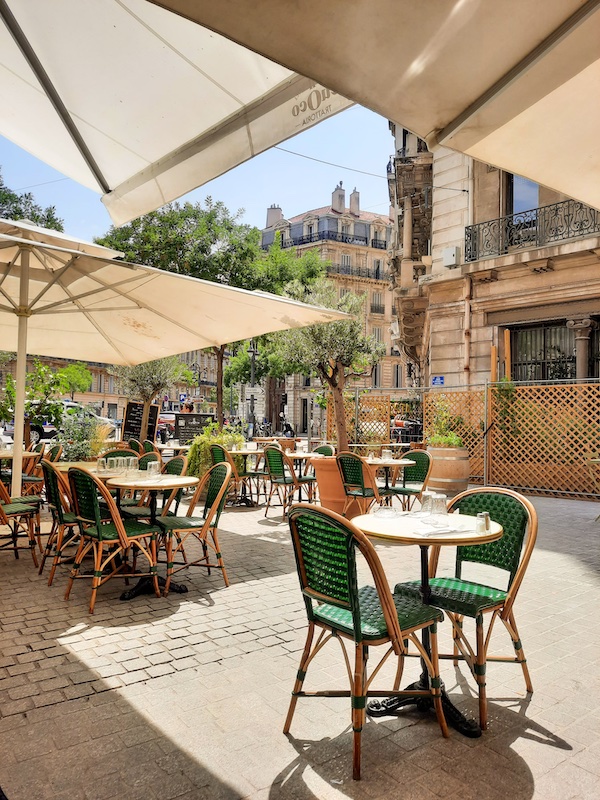 Canebière
La Canebière is a lovely, tree-lined street lined with magnificent 17th and 18th-century buildings. It starts at the Vieux Port in Marseille's historic center and climbs straight up the hill. The place keeps you well-connected to the rest of the city and provides easy access to trains and buses. Canebière is the place to be if you want to be right in the thick of things. The city's main shopping boulevard, La Canebière, is dotted with luxury stores, worldwide brands, and tiny boutiques. The adjacent districts, particularly Noailles, are a tribute to Marseille's international spirit, with its daily market providing delicacies from North Africa and beyond!
Best things to do in Canebière:
Take a stroll through the Noailles Market to get a sense of the city's cosmopolitan vibe.
The Opera House is an architectural marvel that combines neo-classical and art deco elements. There are regular concerts so make sure to check the schedule before going.
At the Musée d'Histoire de Marseille, you may learn about the city's history, which dates back to pre-Roman times.
On Les Allées de Meilhan, see old structures dating back to 1666.
Green Bear Coffee is the greatest for a caffeine fix if you're a coffee snob.
Best place to stay in Canebière
Mercure Marseille Canebière. Address: 48 La Canebiere, 13001 Marseille, France.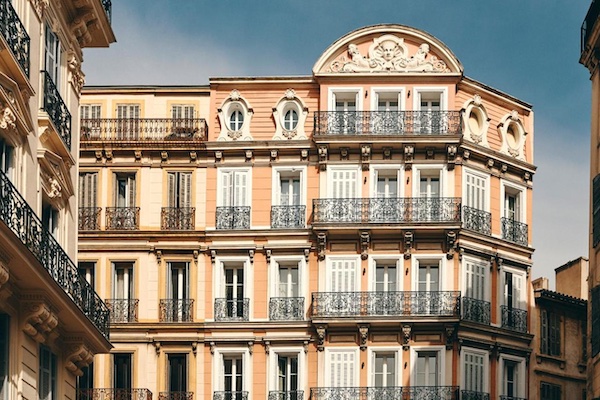 Where travel critics stay in Marseille
Want to know where travel critics from publishers like The New York Times, Frommer's, Fodor's and Lonely Planet stay in Marseille? Check out our overview of all recommended hotels and accommodations in Marseille.
Budget
"The stuccoed façade, wrought-iron balconies and 'mini-museum' of this charming hotel pay homage to its 19th-century origins. Each of the rooms is unique – from the 'Kenya' (dedicated to Satao, a Kenyan elephant killed by poachers in 2014) to the 'Yorkshire', inspired by an English cottage – and a few have little balconies." – Lonely Planet.
Address: 2 Rue Des Récolettes, 13001 Marseille, France.
Mid-range
"With its lifestyle boutique, restaurant, vast garden and frequent Friday night parties, Hotel Maison Montgrand is a Marseille tastemaker. The 49 rooms are done in minimalist style with smooth woods and muted tones." – New York Times.
Address: 35 Rue Montgrand, 13006 Marseille, France.
Luxury
"The luxurious Hôtel-Dieu is perched just behind Marseille's Hôtel de Ville, overlooking the Vieux Port from Le Panier. This five-star hotel occupies what was once an 18th-century hospital—and history oozes from every pore. It's now managed by the InterContinental Group with aplomb." – Frommer's.
Address: 1 Place Daviel, 13002 Marseille, France.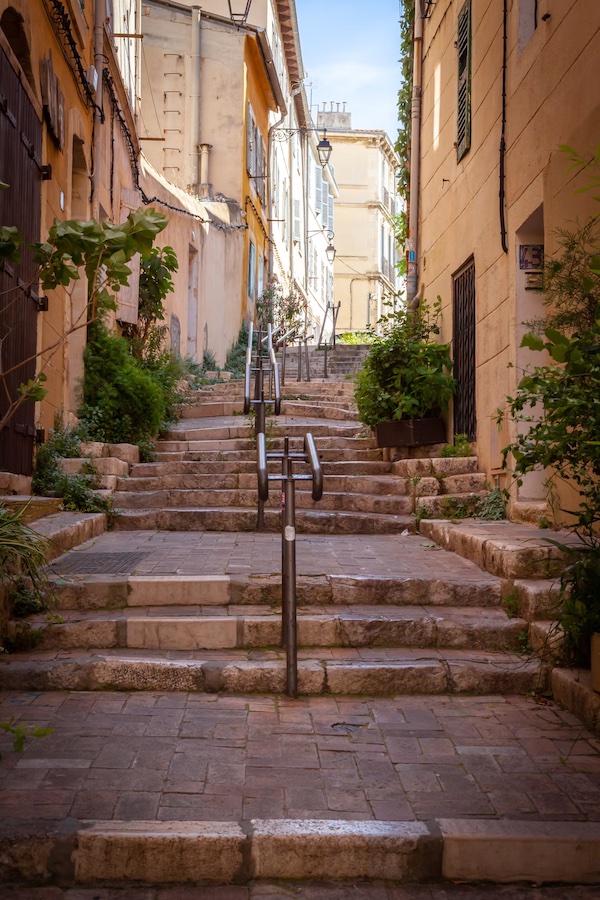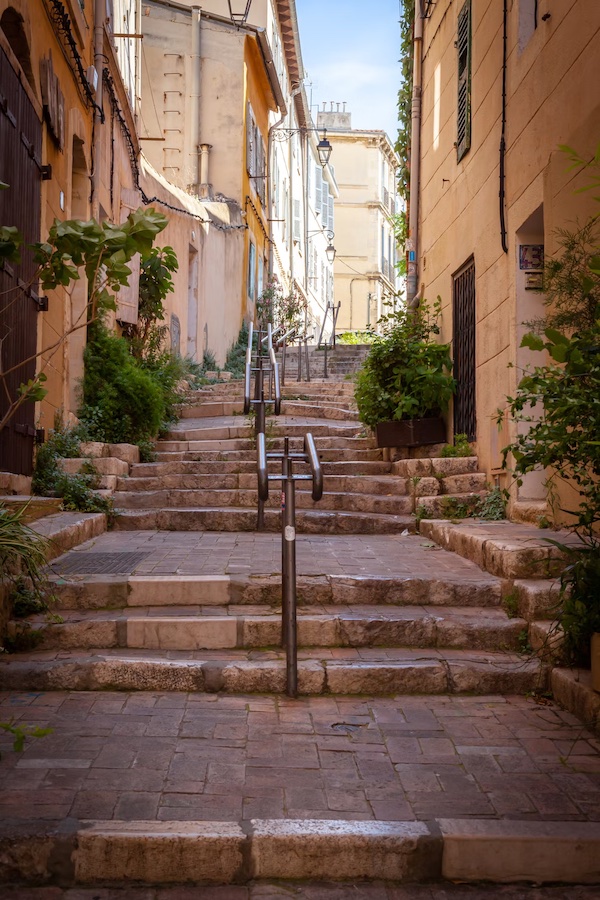 FAQ: Marseille hotel tips
Looking for the best budget, boutique, or luxury hotel in Marseille? Or maybe you're a backpacker looking for an excellent hostel? Want to know which Marseille hotel serves a great breakfast? Here are the answers to all those and other questions about where to stay in Marseille.
What is the best affordable hotel in Marseille?
If you're looking for an affordable hotel, then book Hôtel Life Marseille VP – Vieux Port. It's an excellent budget hotel offering great value for money. It's in a good location, it's been recommended by travel experts and the hotel has excellent customer reviews. Also check out our list of the best cheap hotels in Marseille.
What is the best boutique hotel in Marseille?
You like some luxury but don't like the famous chain hotels. If you're looking for the best boutique hotel in Marseille, you should check out Hôtel 96. It's a very cool hotel that has been highly recommended by travelers and experts. For more cool hotels, check out our list of the best boutique hotels in Marseille.
What is the best luxury hotel in Marseille?
If money isn't a problem and you're looking for a luxury hotel in Marseille, then go for Hotel C2. The hotel offers excellent service, it's in a top location, it has been rated very highly by previous guests and renowned travel critics have recommended it. For more 5-star hotels, check out our list of the best luxury hotels in Marseille.
What is the best hostel in Marseille?
Looking for a good and affordable private room or cozy dorm in Marseille? Check out Meininger Marseille Centre La Joliette. The hostel has been highly rated by backpackers. Also check out our shortlist of the best hostels in Marseille, it's based on thousands of reviews from backpackers.
How much does it cost to stay in a Marseille hotel?
For a 3-star hotel, you have to pay around $185 per night and for a 4-star hotel, you would be looking at $290 per night. If you're after a luxury 5-star Marseille hotel then you can expect to pay around $550 per night.
What is the best Marseille hotel for couples?
If you're looking for a romantic hotel in Marseille, then check out Mama Shelter. The hotel has great reviews by couples and has been recommended by leading travel experts.
Which Marseille hotel serves great breakfast?
The early bird catches the worm, if you're looking for a Marseille hotel offering a great breakfast, then go for the Hotel Maison Montgrand. Guests have given great reviews about the hotel's breakfast service.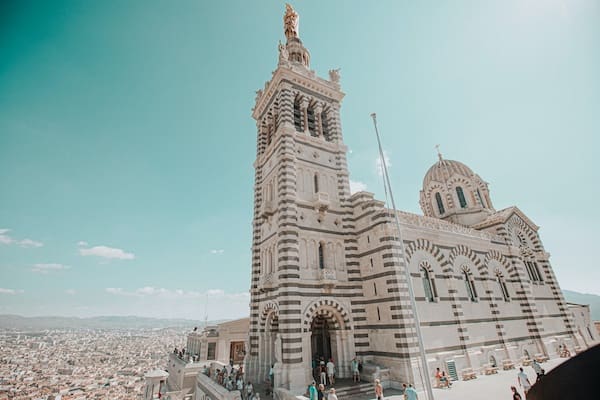 Best time to visit Marseille
The best time to visit Marseille is between May and September when the weather is warm, sunny, and perfect for exploring the city's many breathtaking attractions. During these months, you'll be greeted with average temperatures ranging from 20°C to 30°C (68°F to 86°F), allowing you to comfortably wander through the maze of narrow streets, indulge in mouthwatering Provençal cuisine alfresco, and soak up the sun on the city's pristine beaches.
These months also happen to coincide with the peak tourism season, so you'll be in great company as you dive headfirst into the thrilling whirlwind of events, festivals, and celebrations that take place throughout this period.
A visit to Marseille during this time of the year also means that you'll have the opportunity to venture beyond the city limits and explore the awe-inspiring Calanques National Park. Imagine trekking through lush forests, admiring dramatic limestone cliffs, and swimming in crystal-clear turquoise waters, all within a stone's throw of Marseille's vibrant city center. This natural wonder is not to be missed, and the weather during these months is perfect for embarking on your very own Calanques adventure.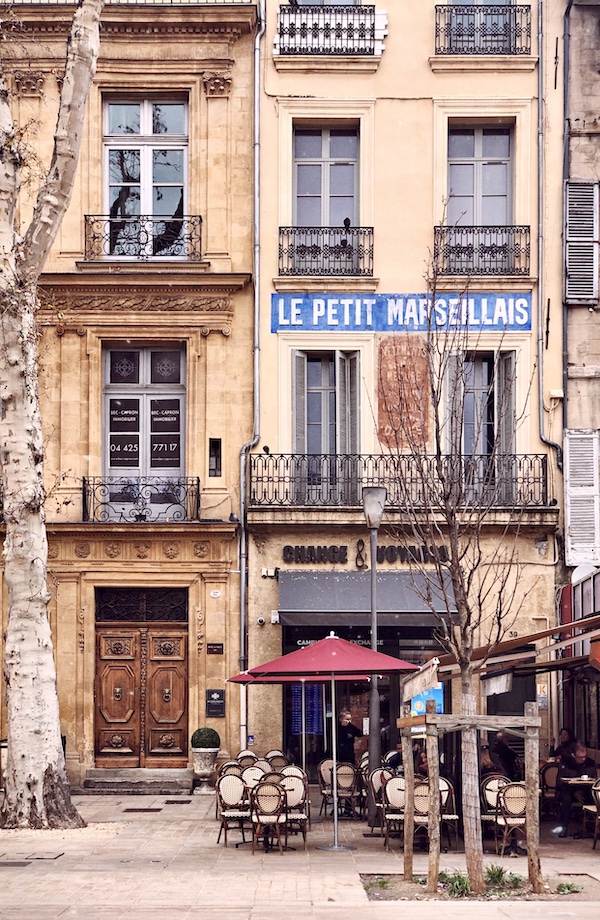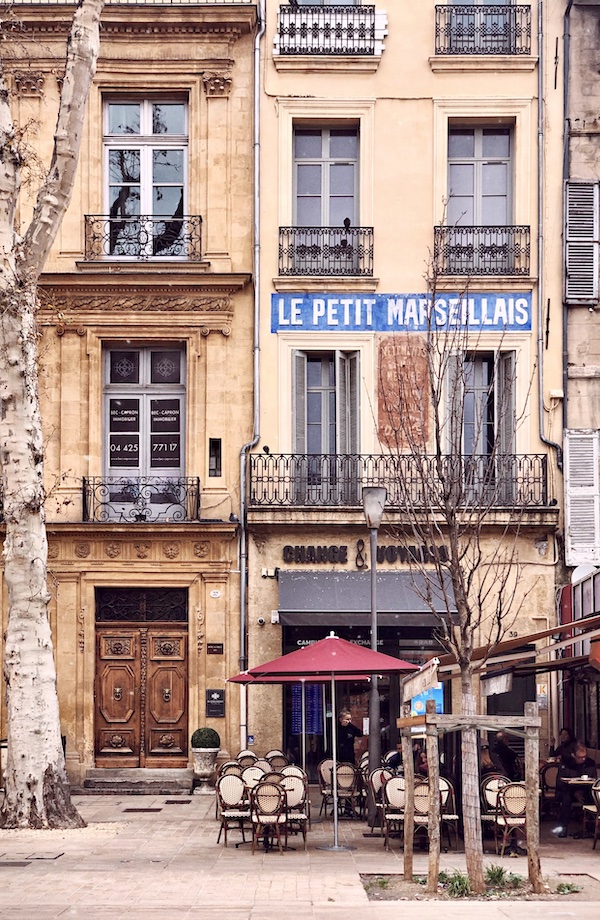 Best things to do in Marseille
There are a lot of things to do in Marseille and surrounding areas, including day trips, attractions, museums, sightseeing tours and many other activities. Here's our list of 3 things you should definitely do when you're in and around Marseille.
Marseille: Calanques 5-Hour Cruise and Lunch
Hop aboard a magnificent catamaran in Marseille and go for an unforgettable cruise along the creeks and the different Calanques of Marseille. Marvel at the stunning beauty of the landscapes, stop to swim and snorkel and enjoy a special lunch. Price: $82. More info.
Marseille: Mucem Skip-the-Line Entry Ticket
Save time with a skip-the-line ticket to the Museum of European and Mediterranean Civilizations in Marseille and learn more about the history and culture of the Mediterranean basin. Price: $12. More info.
Marseille: Panoramic Tour of by Hop-On Hop-Off Colorbus
Live a unique experience by exploring the most beautiful monuments of Marseille aboard Red Line and Blue Line Colorbüses. You can hop off and back on at any of the scheduled stops. Price: $18. More info.
More things to do in Marseille
Deciding where to stay in Marseille
Let's recap what we just learned in this article. We've covered the best areas of Marseille above. Now you can decide where to stay while visiting!
Top 5 neighborhoods to stay in Marseille
Vieux Port
Notre Dame Du Mont
La Plage
La Canebière
Cinq Avenues
As you have seen in this travel guide, there are a lot of things to explore, and deciding where to stay in Marseille is important. Whether you stay in Vieux Port, Notre Dame Du Mont, La Plage, La Canebière or Cinq Avenues, all those neighborhoods are in good locations.
The atmosphere of the area, whether you travel for leisure or business, whether you travel with your family or friends, and proximity to the attractions you prefer to visit should probably be the deciding factors. Whatever your preference is, you'll have a great time in Marseille.
More Marseille guides
Check out our other guides about the best places to stay in Marseille: