Sometimes a hotel is more than just a place to rest a weary head or sleep when a day of adventuring is over. Sometimes, it is a building that houses a rich well of history and heritage. Sometimes, it is a tourist attraction in and of itself.
The hotels featured below did not start out as hotels. They served different purposes that are reflected in the walks, décor, and story of the now luxurious hotels. They were restored and renovated from decaying and derelict buildings and turned into shocking works of modern accommodations. Their rich and color pasts make the perfect stay for architecture and history enthusiast.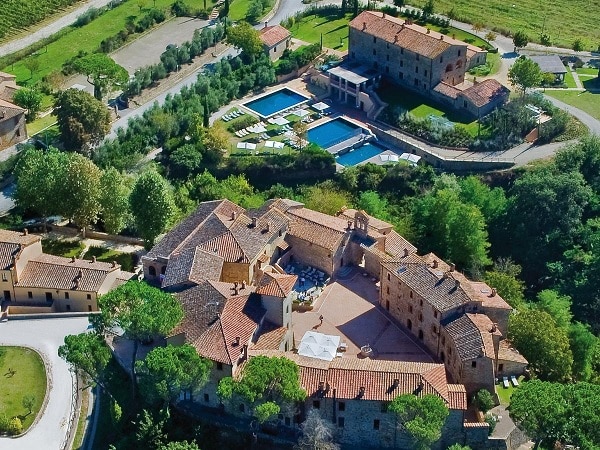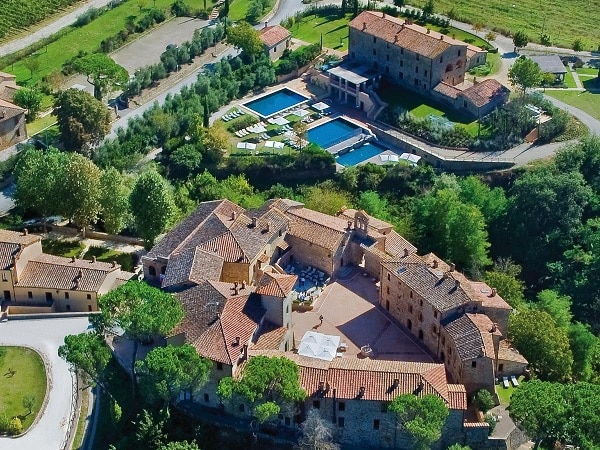 Castel Monastero
Location: Tuscany, Italy
Price: from $428 per night at Booking.com
What To Expect: This hotel is a restored building from the 10th century. The building has quite the history spanning over 1000 years including being a branch of the Berardenghi family between the 12th and 14th century, belonging to the Commune of Siena administration system in 1202, being besieged without success by the Florentines in 1208 and being conquered in 1270 by Guido di Montfort. The historic castle offers guests gorgeous views of Tuscany as well as convenient amenities like a wellness center, two restaurants, and a pool.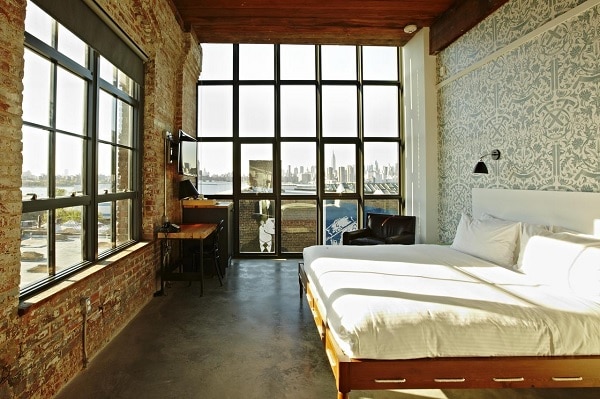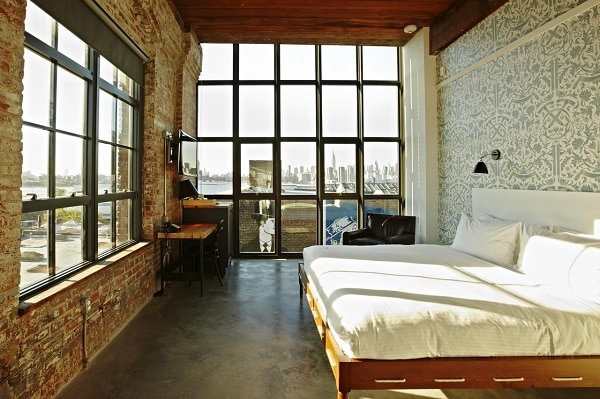 Wythe Hotel
Location: Brooklyn, New York
Price: from $285 per night at Booking.com
What To Expect: The history of this New York hotel is quite tragic as it was consumed by a fire in 1900, killing six factory workers in the process. The owner rebuilt and the building has become a landmark since that time, opening as a hotel in 2012. Over a century old, this renovated factory turn hotel has its historical character very much on display in the form of exposed old wood beams and cast iron columns. The 72-room, post-industrial boutique style hotel is a preservation of the building's industrial past.
The Ned
Location: London, England
Price: from $295 per night at Booking.com
What To Expect: Once serving as the HSBC headquarters, The Ned was designed by Edwin "Ned" Lutyens in the 1920s. The atmosphere of the 1920s and 1930s is still preserved in the now hotel with massive vault doors and 92 African verdict columns in the former banking hall still featured there. With 252 rooms, the hotel was opened in 2017 and has amenities such as a 10-meter lap pool lined with Italian marble and a gym with a boxing ring. Views from the incredible London hotel range from St Paul's Cathedral to the Gherkin.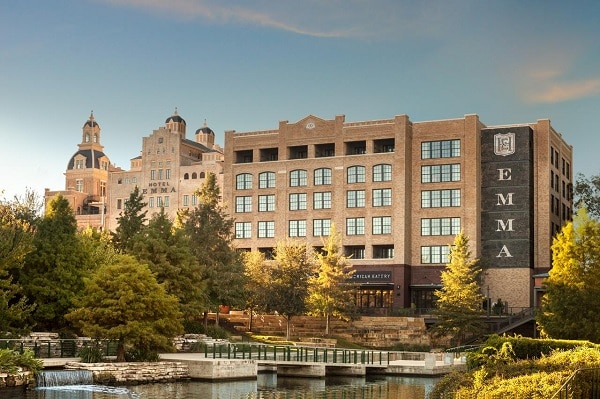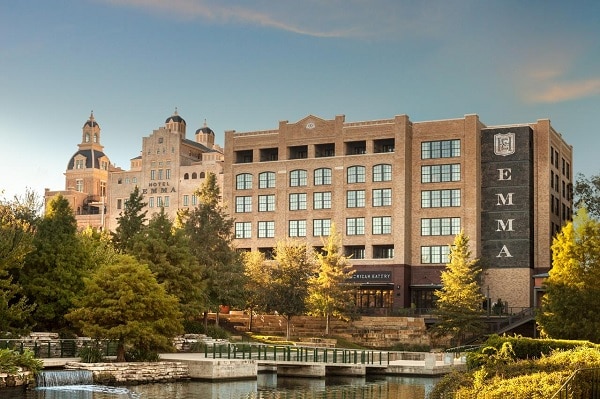 Hotel Emma
Location: San Antonio, Texas
Price: from $285 per night at Booking.com
What To Expect: Pearl's Brewhouse was built in 1894 and was a monumental 19th-century brewery gracing the scenery right by the riverside in San Antonio, Texas. The brewery had seen much success before that fortune was depleted and it was closed down in 2001. Luckily, it was restored and renovated in 2002 and turned to the luxurious hotel we know today.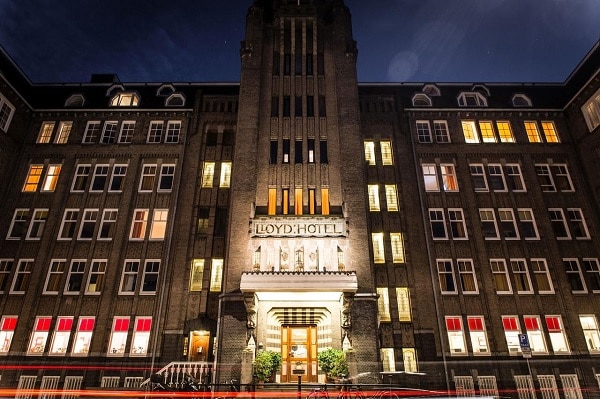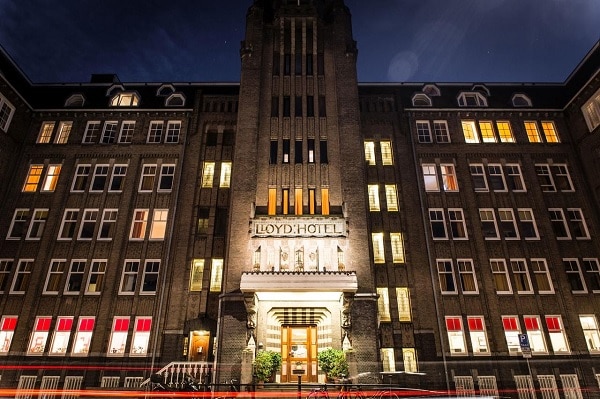 Lloyd Hotel
Location: Amsterdam, Netherlands
Price: from $72 per night at Booking.com
What To Expect: This hotel in Amsterdam was once a sanctuary for immigrants in 1920 then was converted into a refugee center in 1953. It has seen many transitions, including being a correctional center and a house for artist studios before being turned into a 117-room luxury hotel. The hotel has many signs of its historic past including the presentation of films, pictures and letters on permanent exhibition.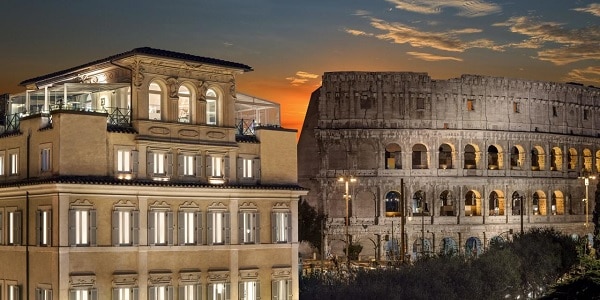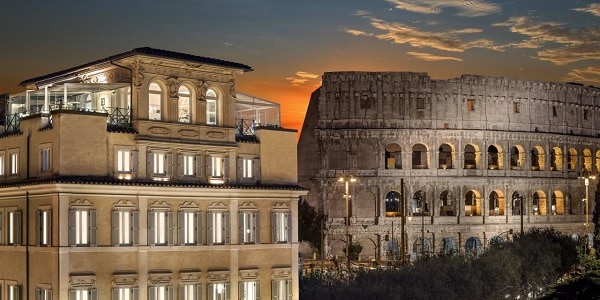 Palazzo Manfredi
Location: Rome, Italy
Price: from $728 per night at Booking.com
What To Expect: Now a five-star hotel, this boutique hotel was built in the 17th century, passing through many owners before being completely rebuilt in the 18th century by the noble Guidi family. Goffredo Manfredi, a famous Italian entrepreneur purchased the building in 2002 and the luxurious Palazzo Manfredi hotel was born.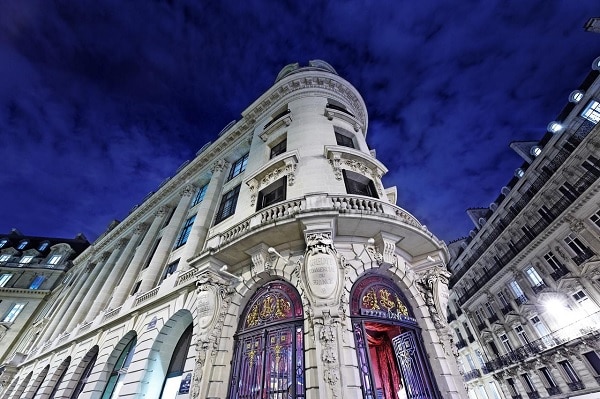 Banke Hotel
Location: Paris, France
Price: from $257 per night at Booking.com
What To Expect: Once the premises of a bank headquarters, this five-star hotel is only a few steps away from Place Vendôme in Paris. The Louvre is only twenty minutes. The early 20th-century building was refurbished as a hotel in 2009 and features 91 rooms. The original architecture was preserved, and contemporary design was infused to make this one of the most luxurious hotels in the world.