Abu Dhabi is one of the most unique areas in the entire world right now. With so much wealth and so much to do and see, this has boomed as a destination for outsiders to visit. With the desert, the sea, and the metropolis that makes up the capital of the United Arab Emirates, there is a wide range of aspects found in this area.
Now, this can be a pretty expensive place to visit. With so much that can be on your Abu Dhabi bucket list, you may want to cut down on other areas to save some money.
We are going to talk about the best cheap hotels in this city. When you can save some money on your hotel, you can move the money around and take on other attractions.
So, here are the three best cheap hotels in Abu Dhabi!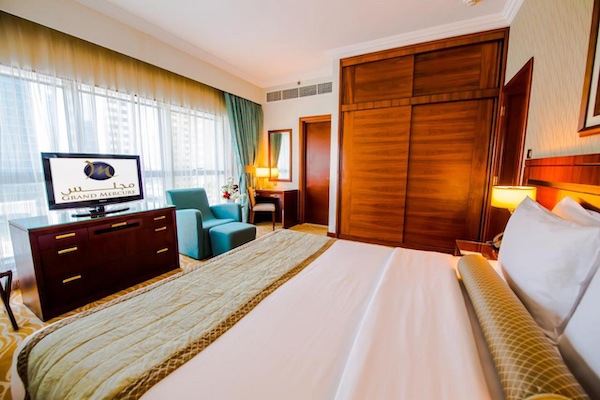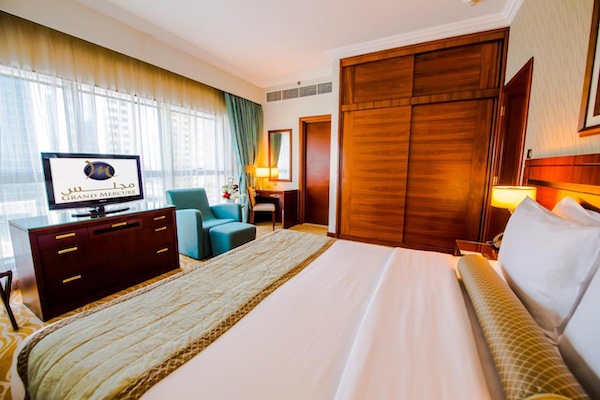 Grand Mercure Abu Dhabi
The UAE is known for luxury and extravagance. Between Abu Dhabi and Dubai, there are an insane amount of high-end experiences to be had. Now, when staying at a budget hotel in other cities, you usually do not expect any level of luxury. But, Abu Dhabi is just built differently.
The Grand Mercure Abu Dhabi hotel is a gorgeous accommodation that has stunning lobbies, plenty of amenities, and great rooms. So, you are saving some money but it does not feel like it.
Another huge perk to staying here is the physical location. It is right downtown and is within walking distance of a number of top attractions and restaurants. When you do not have to pay for taxis or other forms of transportation, you can save even more time and money.
The rooms themselves are very modern and clean. There are also plenty of opportunities for upgrades if you need some more beds or rooms. You can go for a king studio or even a suite to really take the experience to another level. If you do go with one of those rooms, you can get tickets to the Yas Theme Park, which is even more added value.
Hotel details
Address: 
Zayed The 1st Street, 53400 Abu Dhabi, United Arab Emirates.
Guest rating:
4.5 out of 5
Price per night:
From $95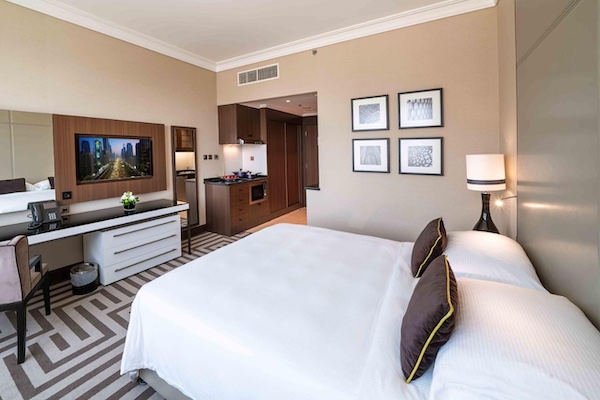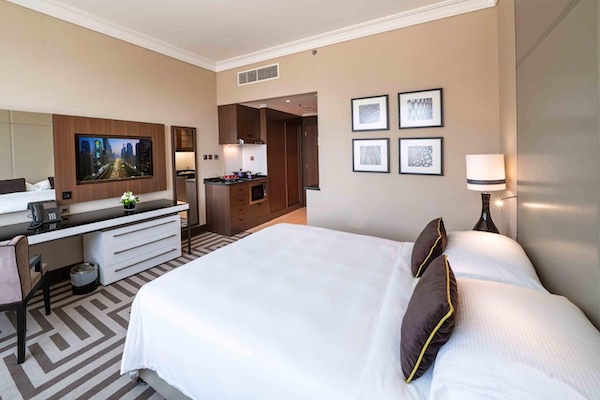 Al Maha Arjaan by Rotana
Next up is the Al Maha Arjaan by Rotana. Abu Dhabi has a super-strong business culture, so there is a good chance that if you do international business, you will find yourself here wining and dining with important executives. If this will be you, staying at the Al Maha Arjaan is a good idea. Even if you are in the city for pleasure, this is a great place to post up.
This hotel is in the business area, so the area is very modern and still close to the shopping and attraction districts. This way, you can get the best of both worlds.
The hotel has a pretty good list of perks and amenities, which can be hard to find with budget hotels. There is a rooftop pool, cafe, hot tub, and so much more. Along with those come excellent views of the city.
The rooms themselves are very modern and sleek. There are basic rooms that can have great views and a good amount of room. But, if you feel like splurging a little or you just need some extra room, there are suites available to upgrade to.
Hotel details
Address: 
Fatima bint Mubarak Street, Abu Dhabi, United Arab Emirates.
Guest rating:
4.4 out of 5
Price per night:
From $70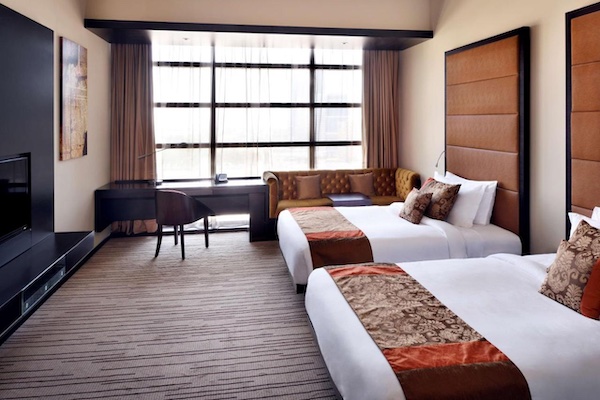 Southern Sun Abu Dhabi
We will round out our list of the best cheap hotels with the Southern Sun Abu Dhabi. This is another spot that sits in the business district while still being close to the touristy area. One of the nice perks is that you can easily walk to the Abu Dhabi Mall, which is a top destination for visitors.
Along with the location and the stunning lobbies, a shining star of this hotel is the individual room. These are very modern and have updated furniture. So, you can save some money without having to spare any of the luxury or consumer experience.
Even the most basic rooms are really nice and have big TVs and great bathrooms. If you want to take it up a notch, there are a few upgrades to be had. At the highest level, there is the Presidential Suite. This has two beds, a ton of room, and is the most luxurious option you have here. There are even two separate rooms in the same space. If you just need a bit of extra room, there are a few smaller suites and deluxe rooms that are not as extravagant but still pack a punch.
Hotel details
Address: 
Al Mina Street, Tourist Club Area, Abu Dhabi, United Arab Emirates.
Guest rating:
4.3 out of 5
Price per night:
From $58
About our cheap hotel recommendations in Abu Dhabi
We are a travel research company. Our team helps you discover the best cheap hotels in Abu Dhabi by researching the internet for you. We have also visited some of these places. Hence, it's not just our opinion, it's the opinion of thousands of travelers who have been there before you. We make it easy for you to find out about the best budget hotels in the city.
Please note, we only list hotels that have an aggregated guest review rating of at least 4.0 out of 5. We aggregate all reviews from different booking sites and other unbiased review websites. Any hotel listed here should have a price of $100 or less per night. Hence, you can be certain all hotels listed above offer you a great and affordable stay in Abu Dhabi.
Lowest price guarantee
We partner with Booking.com and Hotels.com. Both booking websites offer the lowest price guarantee so you can be certain you will always get the best deal for the hotels above. If you have seen a better price elsewhere, all you need to do is contact the booking website and they will refund you the difference immediately. You can price match right up until the day before check-in.
We also recommend you read our guide about how to save money on hotel bookings. It's a list of tips about when you should book a hotel, what tools you can use, and other things you can do to find your preferred hotel at an affordable price.
Top 3 budget hotels in Abu Dhabi
Let's summarize this affordable travel guide. Based on thousands of guest reviews, these are the best budget hotels in Abu Dhabi:
More Abu Dhabi guides
Get to know the city even better by reading our other articles about Abu Dhabi:
Best things to do in Abu Dhabi
Best boutique hotels in Abu Dhabi