One of the most unique places in the world is South Africa. Being a port city as well as the third-largest in the country, Cape Town carries a lot of that South African identity on its shoulders.
There is so much packed into Cape Town that you can spend upwards of a week just exploring and indulging in the culture. The fact that it is a port city, is so interesting and offers a lot of opportunities. With docks, ports, huge boats, and excellent seafood, that alone can occupy much of your stay.
One of the best ways to experience the area is by indulging in the luxurious side of the accommodation scene. This allows you to live your best life while seeing everything you want to.
Here are five of the best luxury hotels located in Cape Town!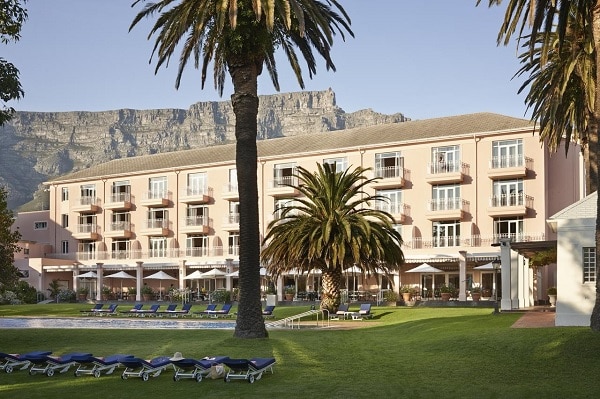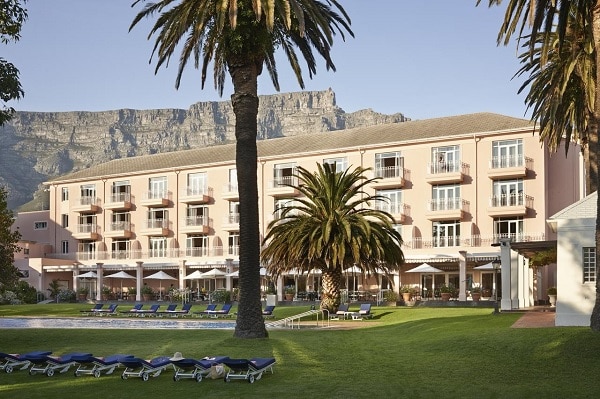 Mount Nelson Hotel
To kick off our list, there is the Belmond Mount Nelson Hotel. Its biggest perk is its location. Being situated right in the heart of the city definitely has its perks. Being downtown in any big city like Cape Town allows an incredible experience as long as you can handle the traffic. With nearly half of a million people living here, things can get a bit busy, especially because there are a lot of business opportunities downtown.
As far as amenities go, it is loaded to the gills with awesome options. Some include a spa, swimming pool, tennis courts, and much more.
Hotel details
Address: 
76 Orange St, Gardens, Cape Town, 8001, South Africa.
Guest rating:
4.8 out of 5
Price per night:
From $330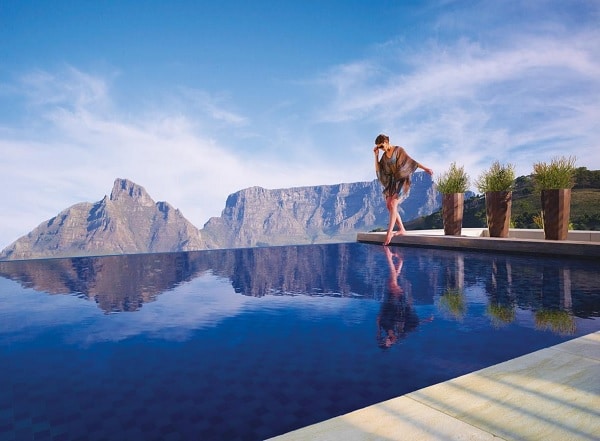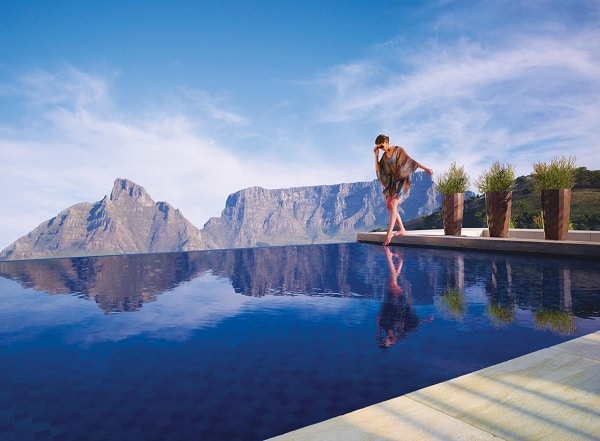 One & Only Cape Town
One of the shining stars of Cape Town is Table Mountain. It has a booming presence that commands attention from every visitor. Although staying within a good view of the mountain is not all that hard to accomplish, One & Only Cape Town has one of the best vantage points in the area. Its location also puts you right in the Victoria and Alfred Waterfront. So, there are perks literally all around you.
This location is a hallmark example of luxury in Cape Town. Although it may cost a bit more than expected, in order to get the best amenities, you need to reserve the best. This location also has a spa and pool as well as a fabulous restaurant that will elevate the experience even more.
Hotel details
Address: 
Dock Road, V & A Waterfront, Cape Town, 8001, South Africa.
Guest rating:
4.6 out of 5
Price per night:
From $770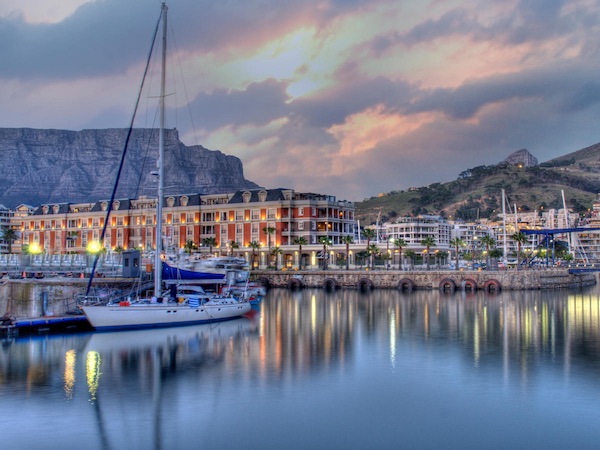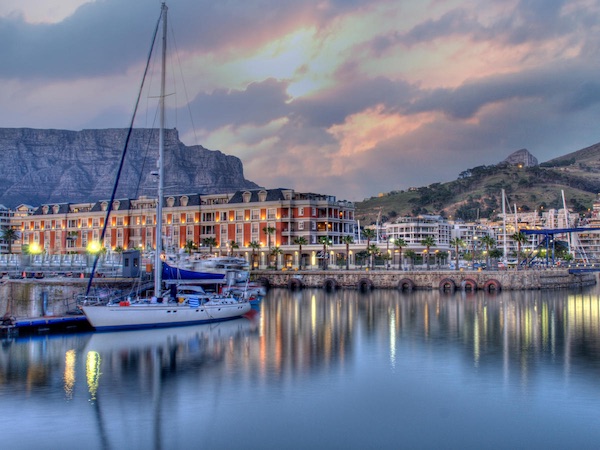 Cape Grace
If you want to be somewhat close to the action, but you still desire some peace and quiet, Cape Grace should be at the top of your list. The location is unique because you can access the waterfront, marina, and other hotspots with a short drive. After retreating from a long day, you can unwind in a place that is not as busy as some of the others.
The drinking experience at Cape Grace is a very unique one. Over 500 whiskeys and a healthy selection of wines await your taste. This is accompanied by a delicious restaurant that is the best place to end a busy day.
Hotel details
Address: 
West Quay Victoria & Alfred Waterfront, V&A Waterfront, 8002 Cape Town, South Africa.
Guest rating:
4.7 out of 5
Price per night:
From $495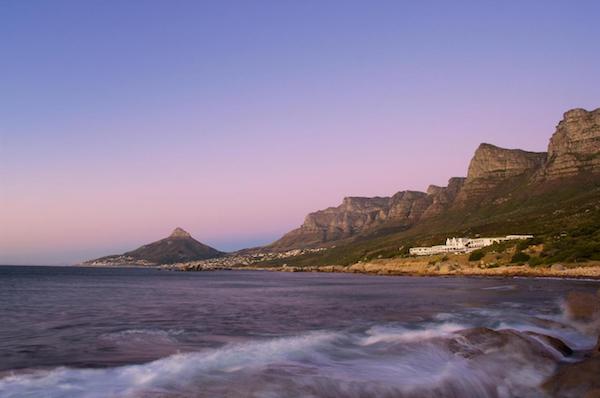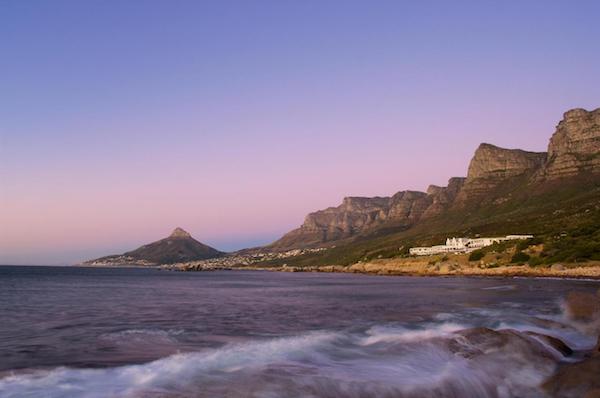 The Twelve Apostles Hotel and Spa
As the name implies, The Twelve Apostles has a spa. Although it is a perfect place to unwind and relax, there are many other perks as well. It's close proximity to Table Mountain gives you very easy access to the mountain's national park. As one of Cape Town's hotspots, this is absolutely a must-see when in town.
The namesake feature is the close location of the Twelve Apostles mountain range that also looms out in the distance. Hiking and exploring that side of Cape Town is not for everyone, but there are still some excellent features in the area for all tastes.
A unique factor of this hotel is the fine dining restaurant that has panoramic views of the ocean.
Hotel details
Address: 
Victoria Street, Camps Bay, Cape Town, 8005, South Africa.
Guest rating:
4.5 out of 5
Price per night:
From $370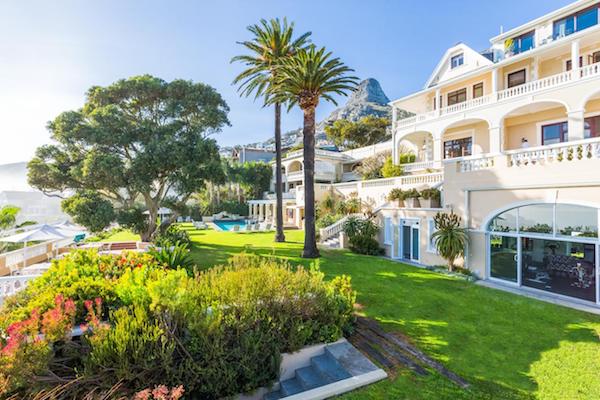 Ellerman House
The final luxury hotel on our list is the Ellerman House. This is by far the smallest option on our list with only 13 rooms. This could be a good or bad thing depending on your needs and wants. If you want a quiet, exclusive experience, the Ellerman House is calling your name. If you want a more traditional, action-packed one, this may not be the one.
There are two incredible suites available for an upgrade if you can afford to spend a little more money. These will put your experience on a whole new level. Now, the big selling point apart from size is the set of amenities included. Some of the best include a sauna, spa, nearby wine tours, and so much more.
Hotel details
Address: 
180 Kloof Rd, Bantry Bay, Cape Town, 8005, South Africa.
Guest rating:
4.8 out of 5
Price per night:
From $665
About our luxury hotel recommendations in Cape Town
We are a travel research company. Our team helps you discover the best luxury hotels in Cape Town by researching the internet for you. We have also visited some of these places. Hence, it's not just our opinion, it's the opinion of many travelers who have been there before you. We make it easy for you to find out about the most luxurious and exclusive 5-star hotels in the city.
Please note, we only list hotels that have an aggregated guest review rating of at least 4.0 out of 5. We aggregate all reviews from different booking sites and other unbiased review websites. Hence, you can be certain all hotels listed above offer you a great stay in Cape Town.
Best price guarantee
We have partnered with Booking.com and Hotels.com to offer the best price for your stay in Cape Town! Both sites offer price matching, so you can be sure that you are getting the cheapest rates possible for a luxury hotel in Cape Town. If you find an even lower rate on another site at least 24 hours before check-in, contact them to claim a refund of the difference!
Top 5 luxury hotels in Cape Town
Having read this guide, now let's summarize what we learned. We found the best 5-star hotels in Cape Town thanks to reviews and tips from thousands of guests and travel experts:
More Cape Town recommendations
We hope you enjoy the advice we've given to you above. If so, be sure to check out some of our other articles about Cape Town:
Best cheap hotels in Cape Town
Best boutique hotels in Cape Town