When it comes to cities, Dubai is arguably one of the most iconic ones that exist in the world, and for great reason. Dubai is a metropolis in the United Arab Emirates, and it is known for its eye-popping architectural wonders and thrilling pastimes.
The Burj Al Arab is the iconic hotel that comes to many minds when Dubai is mentioned, and it is definitely worth checking out if you are staying any length of time here. Dune bashing, which is essentially off-roading in desert landscapes found in places such as Dubai, is a popular and exciting activity to take part in while here. Since this is the desert, the best time of year to visit is between November and April.
Staying in a boutique hotel in Dubai will offer you an experience like none other, and today we are going to go in-depth about some of the best ones available in this extraordinary city.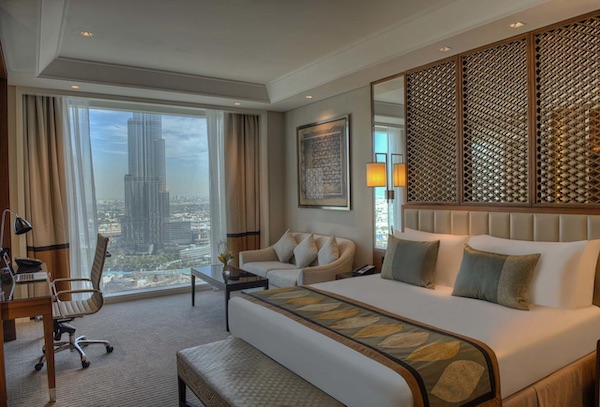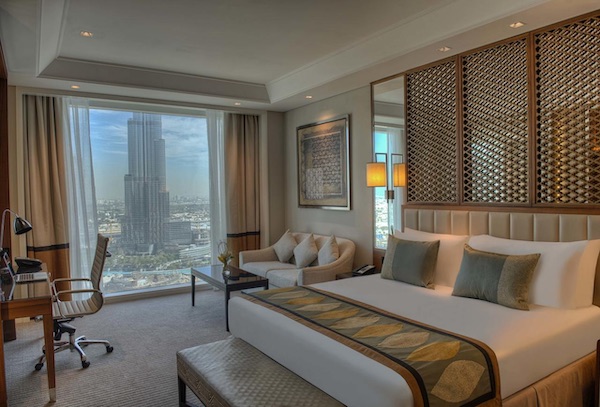 Taj Dubai
On par with everything in the city, Taj Dubai is a luxurious, opulent hotel that takes on classic Indian styles. Residing in the heart of the city's leisure and business hub, it overlooks the monumental Burj Khalifa and its beautiful fountain and offers everything that one would expect while staying in the Emirates. Taj has a full and eager staff, always ready to provide top-tier service that goes above and beyond.
The hotel boasts 296 extraordinary rooms ranging from some of the most beautiful spaces ever built to jaw-dropping accommodations. Taj is within walking distance from some of the must-sees in the city from the Dubai Mall to an endless number of restaurants and the Dubai Opera.
Hotel details
Address: 
Downtown Burj Khalifa Street, Dubai, United Arab Emirates.
Guest rating:
4.5 out of 5
Price per night:
From $160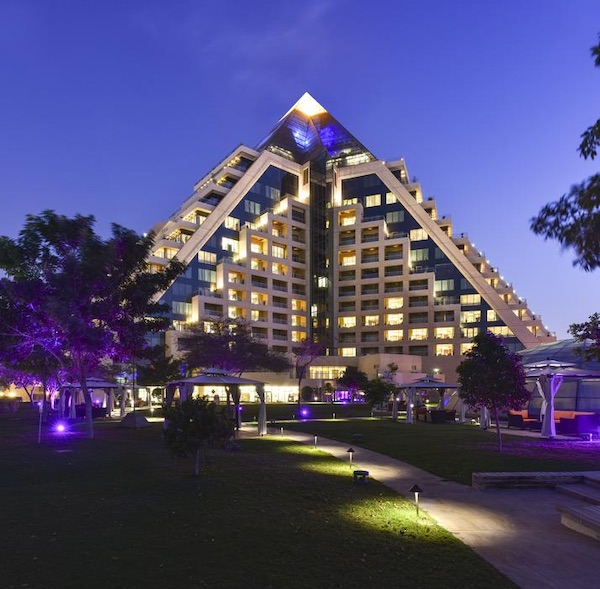 Raffles Dubai
Raffles Dubai is breathtakingly shaped like a pyramid shape married an Asian and Egyptian aesthetic. The rooms and suites are some of the largest in Dubai starting at 753 square feet with private balconies, remarkable views, and a lavish residential feel. The hotel offers seven brilliant restaurants and bars, a luxury spa, a heated outdoor swimming pool, a wide variety of meeting spaces to choose from, as well countless stores to choose from that are located in the Wafi Mall.
Raffles is just a short drive from Dubai's financial center and the Downtown Burj Khalifa area, as well as the ever-popular Dubai Mall which is home to an ice-skating rink, an aquarium, and a number of high-end retail stores. Raffles Dubai is one of the most ideal sanctuaries for leisure and business travelers alike.
Hotel details
Address: 
Sheikh Rashid Road, Wafi Mall, Bur Dubai, Dubai, United Arab Emirates.
Guest rating:
4.7 out of 5
Price per night:
From $240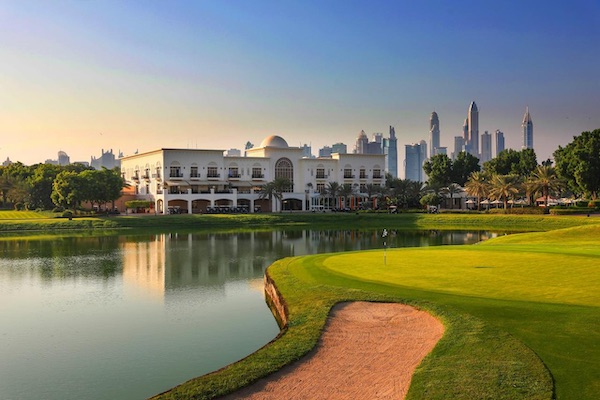 Address Montgomerie
Next is the gorgeous Address Montgomerie, a luxury golf resort embedded in the heart of Emirates Hills on 200 acres of land surrounded by 14 lakes and 81 bunkers designed for golfers at every skill level. Equipped with a spa, fitness center, and 21 rooms, Address Montgomerie is the perfect haven for anyone in love with golf and hoping to experience Dubai and everything the city has to offer.
Guests can choose from golf or courtyard view rooms or from a variety of suites. Each room has something unique to offer, but each one will make guests feel at home with a touch of luxury. While this resort is the place to stay for any golf aficionado, those who do not play will also have a number of amenities to choose from ranging from glimmering pools and unparalleled views.
Hotel details
Address: 
Emirates Hills PO Box 36700, Emirates Hills, Dubai, United Arab Emirates.
Guest rating:
4.5 out of 5
Price per night:
From $180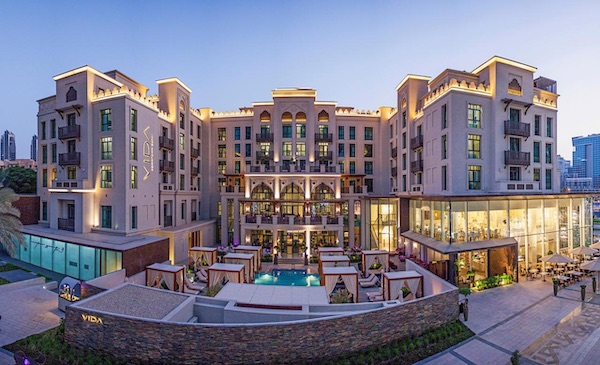 Vida Downtown Dubai
This four-star luxury hotel in Dubai is one of the most excellent value-for-money hotels in the city, especially when being compared to Dubai's infinite number of five-star hotels. It differs from the other hotels in Dubai in more ways than just cost. It is also laid out as a mid-rise village with classic designs and rooms that face gardens and pools. Housed within the Burj Khalifa commercial and residential complex is another momentous revolution and contemporaneousness, is Vida Downtown Dubai.
The Burj Khalifa is the world's tallest building and the Dubai Mall, the world's largest shopping mall, are both just a 10-minute walk from Vida. The Old Town Souq Al Bahar with its myriad of shops and boutiques is also just a short distance away. The hotel offers a handful of restaurants ranging from the Mediterranean to French cuisine, as well as a number of Airstream-styled food trucks.
Hotel details
Address: 
Sheikh Mohammed Bin Rashid Boulevard, Downtown Dubai, PO Box 114788, Downtown, Dubai.
Guest rating:
4.2 out of 5
Price per night:
From $130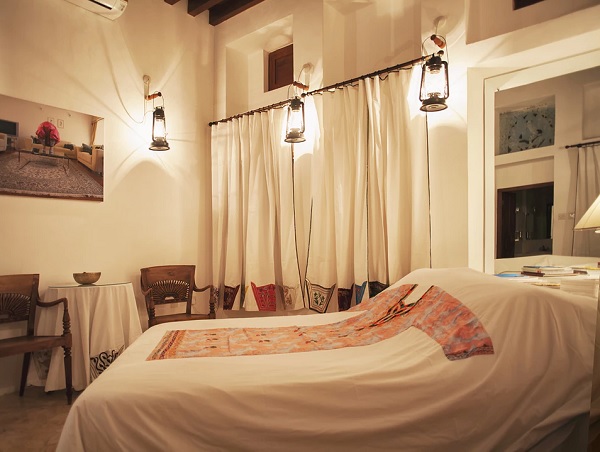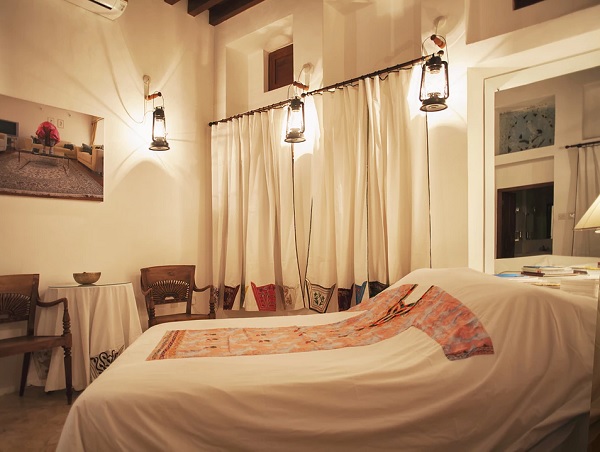 XVA Art Hotel
Another hotel that skews a little distance from the common style of endlessly tall buildings that the city of Dubai is so well known for is XVA Art Hotel. It is a small boutique hotel with 13 individually themed rooms, each designed intricately and decorated with contemporary Arabic artwork. The rooms each have mini-fridges, safes, and rainfall showers and everyone is lacking a TV. This gives guests the opportunity to disconnect and enjoy the hotel's other amenities and everything the city has to offer.
XVA sits near Dubai Creek and is just a short drive from top attractions such as the Dubai Mall and airport, as well as the popular Burj Khalifa. It is also home to a charming vegetarian café that offers dining in and room service.
Hotel details
Address: 
Al Fahidi St, Bur Dubai, Al Fahidi Neighborhood (formerly Bastakiya), Near Dubai Museum – Dubai, United Arab Emirates.
Guest rating:
4.4 out of 5
Price per night:
From $89
Dubai is a positively remarkable city that is filled to the brim with adventure and unique places to visit. Staying at a boutique hotel within this city offers a luxurious experience that cannot be found just anywhere.
About our boutique hotel recommendations in Dubai
We are a travel research company. We help you discover the best boutique hotels in Dubai by researching the internet for you. It's not just our opinion, it's the opinion of many travelers who have been there before you. We make it easy for you to find out about cool design hotels and unique design hotels in the city. Some of them might be so romantic you might not want to leave your room.
Please note, we only list hotels that have an aggregated guest review rating of at least 4.0 out of 5. We aggregate all reviews from different booking sites and other unbiased review websites. Hence, you can be certain all hotels listed above offer you a great stay in Dubai.
Best price guarantee
We partner with Booking.com and Hotels.com to provide you with the lowest price guarantee on your stay in Dubai! Both those websites offer price matching. That ensures that you are paying the lowest price available online. If you find a cheaper offer on another website for the same cool hotel in Dubai at least 24 hours before check-in, contact them to claim a refund of the difference!
Top 5 boutique hotels in Dubai
Before you go, let's summarize this guide. Based on thousands of guest reviews and tips from travel experts, these are the best boutique hotels in Dubai:
More Dubai tips
If you like our guide above, you should also check out our other articles about Dubai: