The hotels in Marseille offer everything from luxurious suites with outstanding views to stunning on-site restaurants and, of course, the nicely appointed interiors you'd expect from the South of France. Marseille features a plethora of luxury housing alternatives, being one of France's largest cities and one of the country's most important commercial centers.
In recent years, the city has made significant progress in developing a robust tourism economy, and many new hotels have sprouted up to meet this increased demand for lodging. But, only the best hotels in Marseille, however, successfully combine elements of the city's bustling nightlife with the city's natural beauty.
The greatest spot to stay in Marseille is in the Vieux Port, where you'll be deep in the center of it all. The greatest shops, restaurants, and nightlife are all within walking distance of the port, and the top hotels enjoy spectacular views of the coast and sea. And, you'll find most of the luxury hotels of Marseille here.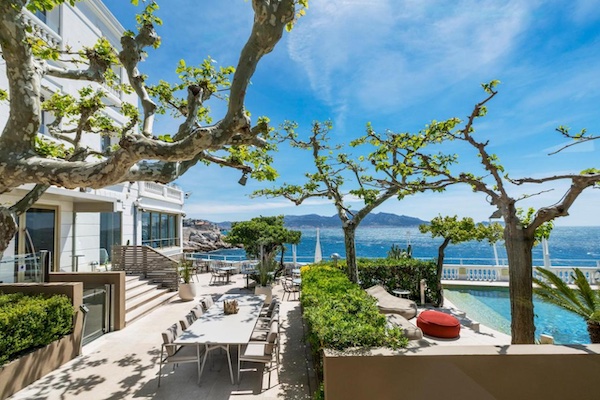 Le Petit Nice
Since 1917, the 5-star hotel Le Petit Nice has been a unique destination in Marseille. The "Maison" that is directly on the edge of the sea, facing south, with the Frioul islands, Château d'If, and Gaby island visible out at sea is a phenomenal location. Le Petit Nice Passedat is a gourmet's dream, and it's not short on style.
The guaranteed happiness of the two villas and 16 rooms in Le Petit Nice is the perfect calm of a luxury hotel in Provence with a view of the sea. The rooms are light and airy and have a free-flowing design with few partitions and high-quality, simple raw materials to eliminate any visual obstructions. Those who choose to stay at this opulent coastal resort may expect to be pampered to their hearts' satisfaction.
Features:
Inside, the hotel rooms take advantage of the hotel's fantastic location by the sea, providing panoramic views of the coastline from the windows.
Elegant furnishings, complimentary Wi-Fi, and flat-screen TVs are featured in contemporary rooms and suites.
Private patios with breathtaking views of the Mediterranean Sea are available in some rooms and suites.
An acclaimed fine-dining restaurant, a trendy bar, and a terrace with views of the lighthouse are among the hotel's amenities.
Hotel details
Address:
17 rue des Braves, 13007 Marseille, France.
Guest rating:
4.2 out of 5
Price per night:
From $340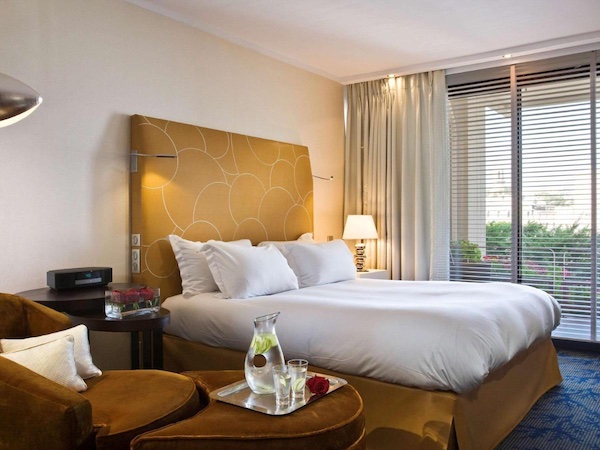 Sofitel Marseille
This is a city brimming with local flavor, as evidenced by the fact that the Sofitel Marseille Vieux Port is the closest thing it has to a contemporary luxury hotel. Sofitel is on a hill above the harbor, facing the lovely Old Port. This premium hotel is perched on the top of a hill with panoramic views of the Mediterranean and the Old Port, making it one of the city's most beautiful locations. Guests will also enjoy first-class amenities that will make them feel like they are on top of the world. The rooms at the Sofitel are, without a doubt, the ones you want with ultra-sophistication. Along with the sophistication, everything in this hotel shouts 'luxurious'.
Features:
The rooms are clean-lined, contemporary, with a subtle edge of luxury but nothing gaudy.
There's a hydro massage shower and a spa-like tub with a TV in the bathroom.
The signature restaurant, Les Trois Forts, offers superb dining with an elevated view.
Complement your meal with Le Carré Bistromanie's rotating bistro cuisine and creative libations at Dantès Skylounge Bar.
If it all becomes too much, relax in perfect isolation at the spa which has a relaxing pool, sauna, and hammam steam.
Hotel details
Address:
36 Boulevard Charles Livon, 13007 Marseille, France.
Guest rating:
4.2 out of 5
Price per night:
From $210
Hotel C2
Hotel C2 is housed in a magnificent late 19th-century townhouse in a highly central location, just off Marseille's Cours Pierre Puget. The Old Port, the Basilica of Notre-Dame de la Garde, and the Abbey of Saint-Victor are all within a ten-minute walk of Hotel C2, which is ideal for both business and pleasure in Marseille. This five-star boutique hotel is housed in a traditional townhouse with an abundance of artwork and a warm and welcoming ambiance. C2 Hôtel is located in the Opéra neighborhood of central Marseille, close behind the Old Port, in a magnificent Haussmann-style edifice. Many of the historical features, such as frescoes and sculptures, have been preserved in this 19th-century mansion.
Features:
The apartments in the back, which face the patio and garden, are the most tranquil.
The garden has an exquisite subterranean spa with a whirlpool bath, a hammam, and an indoor swimming pool cut into the rock.
It has its own private beach on Île Gaby, as well as private boat tours from Anse de Malmousque.
The hotel serves a variety of high-quality breakfast and tea beverages and a selection of finger foods. Les Saveurs Mareseillaises, a delectable Sunday brunch, is offered all year in the lounge or on the sunny, private terrace.
There is a large cellar with over a hundred high-quality wines.
The ground-floor lounge bar is a beautiful, light-filled area with an interesting mix of old and new elements.
Hotel details
Address:
48 rue Roux de Brignoles, 13006 Marseille, France.
Guest rating:
4.5 out of 5
Price per night:
From $230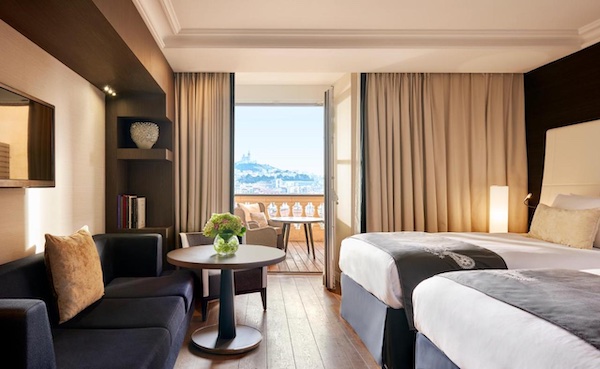 InterContinental Hotel Dieu
Every InterContinental hotel is impressive, but the InterContinental Marseille – Hotel Dieu stands out because it is housed in a magnificent 17th-century hospital. The Hotel Dieu is situated overlooking the Vieux Port, directly next to Marseille's oldest quarter, the Panier. The Colbert Hôtel de Région metro station is an 8-minute walk away, while the Old Port of Marseille is a 16-minute walk away. The hotel's location just above the Old Port is both convenient and charming.
The hotel is set in a registered historical landmark from the 18th century, with a stunning patio where you can relax after a full day seeing the Vieux Port. The hotel's architecture is preserved, and its furnishings with a contemporary classic design tastefully usher it into the modern luxury-hotel period.
The vast rooms and suites, scrupulously well-equipped, and decorated with exceptional contemporary panache make it one of a kind. The rooms and suites have breathtaking views of Phocaea with a subtle mix of old and new interior designs.
Hotel details
Address:
1 Place Daviel, 13002 Marseille, France.
Guest rating:
4.3 out of 5
Price per night:
From $230
About our luxury hotel recommendations in Marseille
We are a travel research company. Our team helps you discover the best luxury hotels in Marseille by researching the internet for you. We have also visited some of these places. Hence, it's not just our opinion, it's the opinion of many travelers who have been there before you. We make it easy for you to find out about the most luxurious and exclusive 5-star hotels in the city.
Please note, we only list hotels that have an aggregated guest review rating of at least 4.0 out of 5. We aggregate all reviews from different booking sites and other unbiased review websites. Hence, you can be certain all hotels listed above offer you a great stay in Marseille.
Best price guarantee
We partner with Hotels.com and Booking.com to make sure you get the best price for your stay in Marseille! Both sites offer price matching. That means you pay the lowest prices for your stay. If you find a cheaper offer on another website for the same luxury hotel in Marseille at least 24 hours before check-in, contact them to claim a refund of the difference!
Top 4 luxury hotels in Marseille
Now that you've gone over this guide, let's summarize it. We got to know what the best 5-star hotels in Marseille are thanks to thousands of guest reviews and tips from travel experts:
More Marseille guides
If you like the advice we've given you above, make sure to check out some of our other articles about Marseille:
Best cheap hotels in Marseille